Trying to install a new wall mount for your flat-screen TV? You can easily do so without any professional help. All you need is a set of the right tools.
In today's post, we will discuss all the tools you'll need to do this task effectively. Moreover, we will also explain the instructions for installation.
By the end of this article, we will cover the following things as well:
Important tips

Frequently asked questions
Let's get started.
Tool You Need to Mount a TV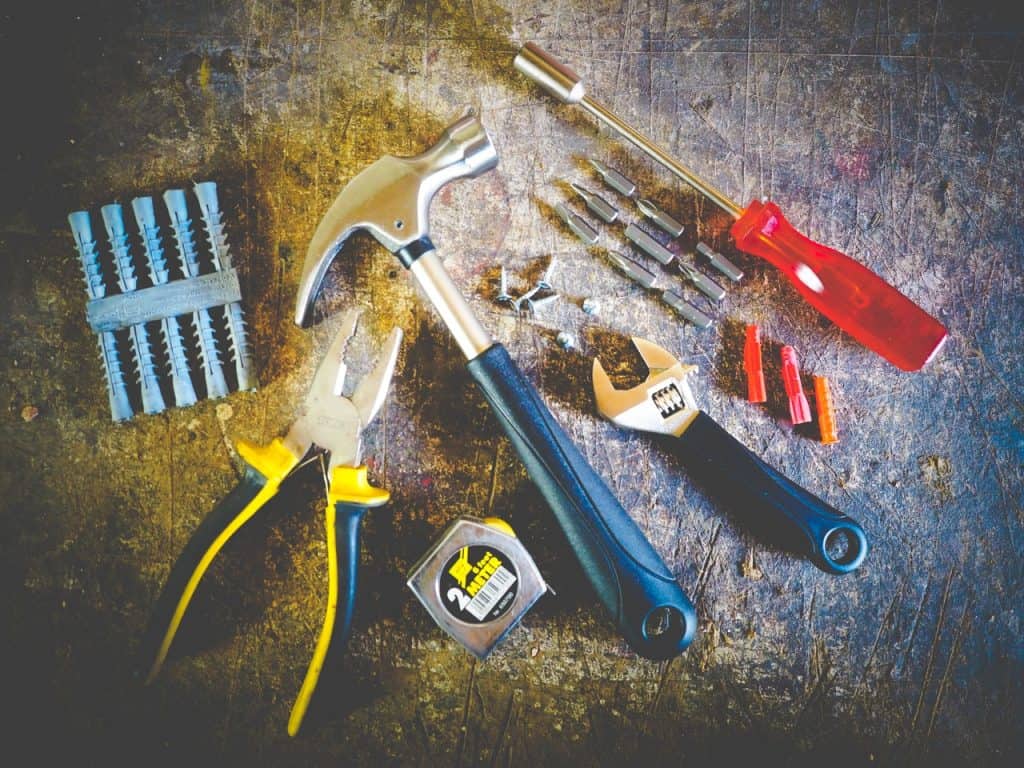 Mounting a TV is quite a simple task. All you have to do is just bolt in some screws and attach the TV mount. But there is more than meets the eye.
Despite being a straightforward procedure, you still need the tool kit to mount a TV. 
Here's a list of basic tools that you'll need:
Power Drill

Screwdriver

Mounting screws

Measuring Tape, Painter's Tape, Masking Tape

Hollow Wall Anchors

Zip Ties

Safety Gear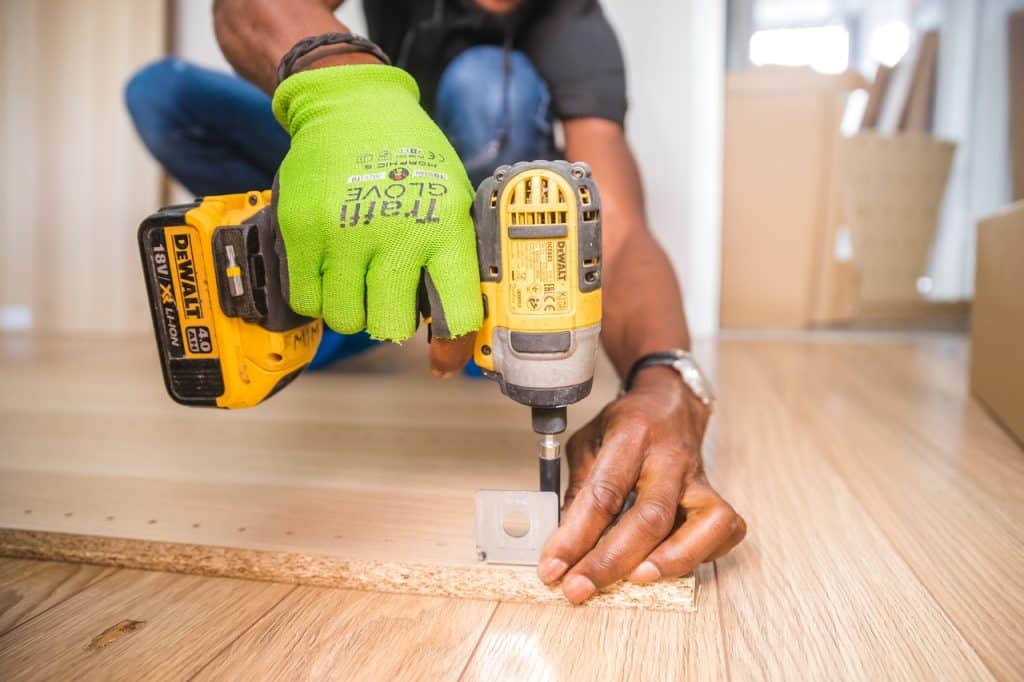 You will need a power drill to make pilot holes for the mounting bracket. It is up to your personal preferences to use a drill with a power cord or without it. 
Moreover, you'll have to attach the right drill bit to match the size of holes of your TV wall mount. If the holes are too big, the screws just won't fit.
How can I determine the right size for my drill bit?
The easy way is to just read the instructions on the manual that comes with the wall mount. You can check the screw size from there and use the drill bit accordingly.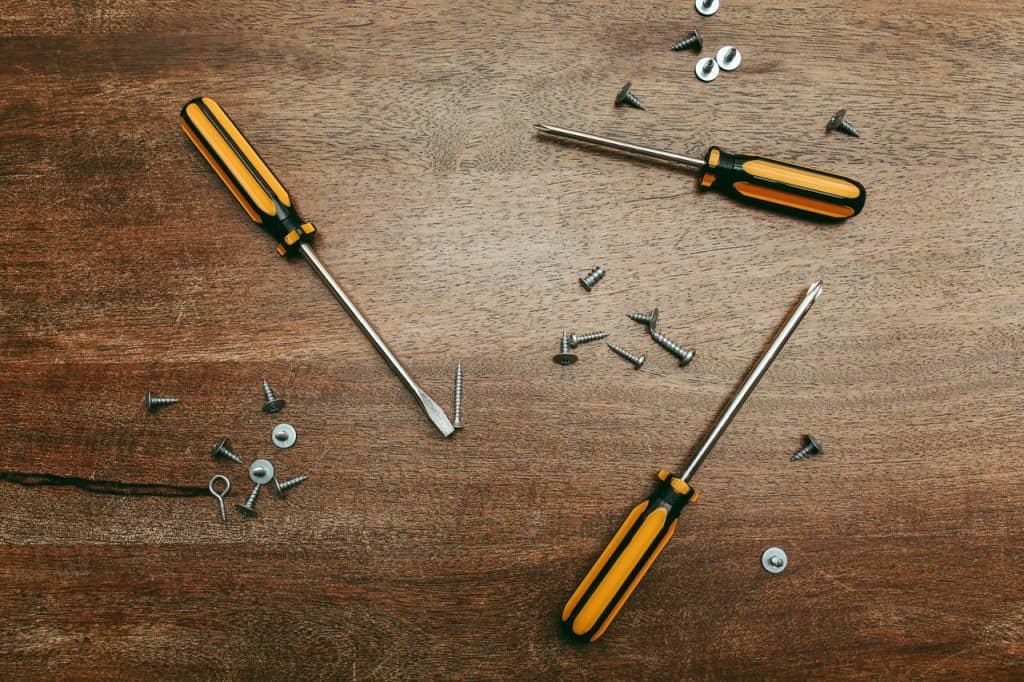 The use of a screwdriver depends on the screws you are using. Wood studs or wall studs can be screwed in using a socket wrench as well.
However, if you are using conventional screws to wall mount your TV, you will need a Phillips Screwdriver.
Where can I get a Phillips screwdriver?
Phillips screwdrivers are the most common type of screwdrivers. You can easily find them in any hardware kit or buy them from any hardware store.
Although, for a socket wrench, you will have to find the right one that can fit the supplied screws.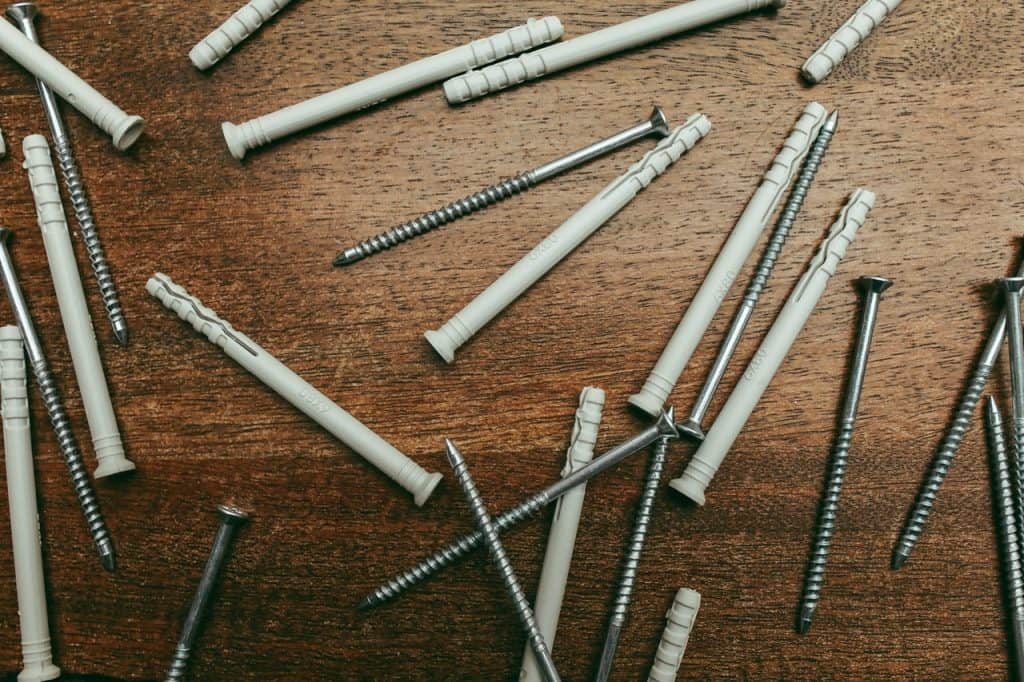 Every wall mount has its own specific screw size. Usually, you'll get these screws with your TV mount. But if you don't, you can always purchase them from a hardware shop.
All you have to do is to make sure that the screws can fit your TV wall mount. The mounting plate has room for slightly bigger screws for better reinforcement as well.
Can I use a tape measure to determine the size of the screws?
Yes, you can. But it is preferred to ask a professional so you can get the same size to wall mount a TV. 
In some cases, even a little movement after the TV is mounted can cause cracks in the wall. Right bolts and studs can do the job just right that you won't have to worry about anything.
Often people forget about reinforcing their bolts in the wall. Every wall type needs a different type of strength so that the wall can handle the weight.
When it comes to concrete walls, you can just use any type of wall anchor. However, you will have to use drill bits slightly bigger than the screws. 
What type of wall anchors should I use for drywalls?
For drywall, you can either use drywall anchors or hollow wall anchors. Both of these anchors are specifically designed for drywalls.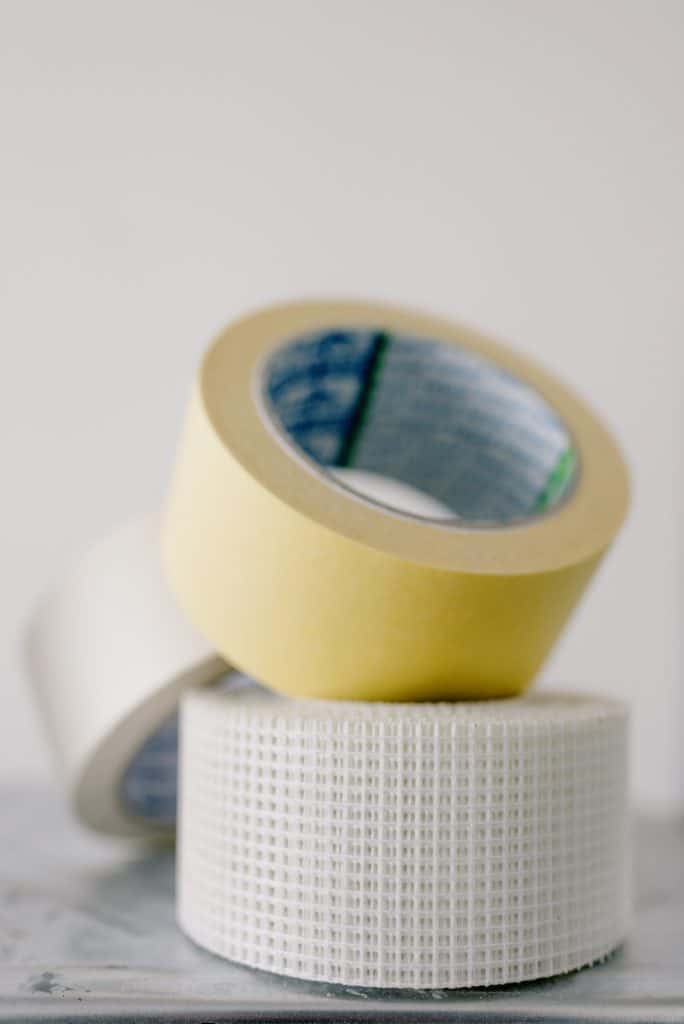 For tapes, you will only need two of them. Measuring tape and masking tape. The measuring tape will help you with all the measurements like correct height and viewing angle.
On the other hand, masking tape will help you mark the outline for the mount, bracket, and pilot holes. It will significantly make your job of mounting a TV on the wall easier.
It is quite important to hide wires when wall mounting your TV. The entire trend to mount a TV is to give your living space a professional and sleek look. 
You can hide cables inside the wall or you can direct them through the bracket on your mount. You will need zip ties to keep them together in either case. 
Which method is more suitable? 
The job of hiding cables can be done using both ways. However, if you hide cables behind a wall, you won't need to cover them with an insulator that matches your wall color.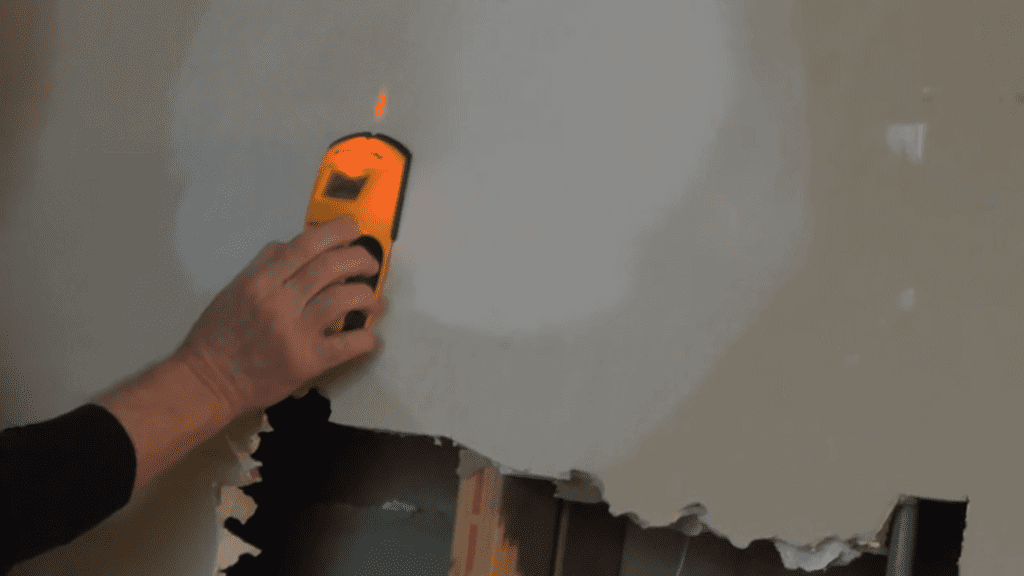 Source: Reddit
Before you proceed with the installation job, you need to find studs on your wall. You can't just simply drill holes anywhere. There are specific locations for it.
You can either use an electric or analog stud finder to mount the TV on the wall. Simply drag it across your wall and it will alert you when it finds the right location. 
How should I mark the holes?
Use a pencil or a pen to mark the TV mount holes. You can use other tools to simply put a little scratch mark. It depends on your personal convenience.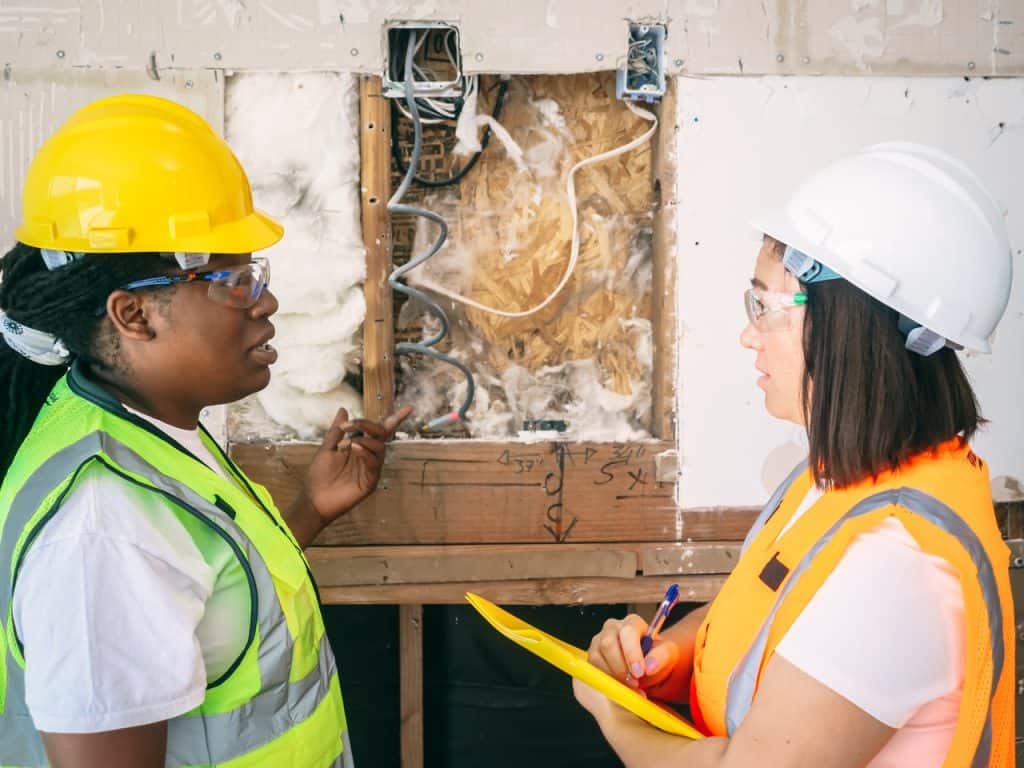 As it is with every DIY project, you will also need a set of safety gear. Mainly, you will safety goggles and a set of gloves to keep your hands safe.
When you mount a TV on the wall, there are multiple things that can inflict a cut on your hands. Safety gloves will keep you from it.
Why do I need safety goggles?
Safety goggles are mainly required for the drilling part. However, you can keep them on till you are finished with your project. 
Let's look at some important tips that you can use:
Always remove the TV stand before you mount your TV on the wall.

Double-check the TV bracket before you hang it on the wall.

Before you attach the TV, remove the masking tape behind the TV.
Mounting a TV is an easy job if done correctly. With a little guidance, you can do it at your home all by yourself. However, you will need the proper tools to do it.
We hope this article helps you to get the proper tools for this task. 
Do let us know what tools do you prefer for mounting a TV.