Are you confused about what drill bits you need to mount your TV? If yes, this guide will help you out. 
It is crucial that you choose the right size drill bits to mount your TV to prevent any unwanted accident. 
Quick summary
This article contains all the necessary information about
The types of different drill bits. 

A detailed drill bits section.
What Drill Bit to Use for Your TV Wall Mount - In-depth Instruction Guide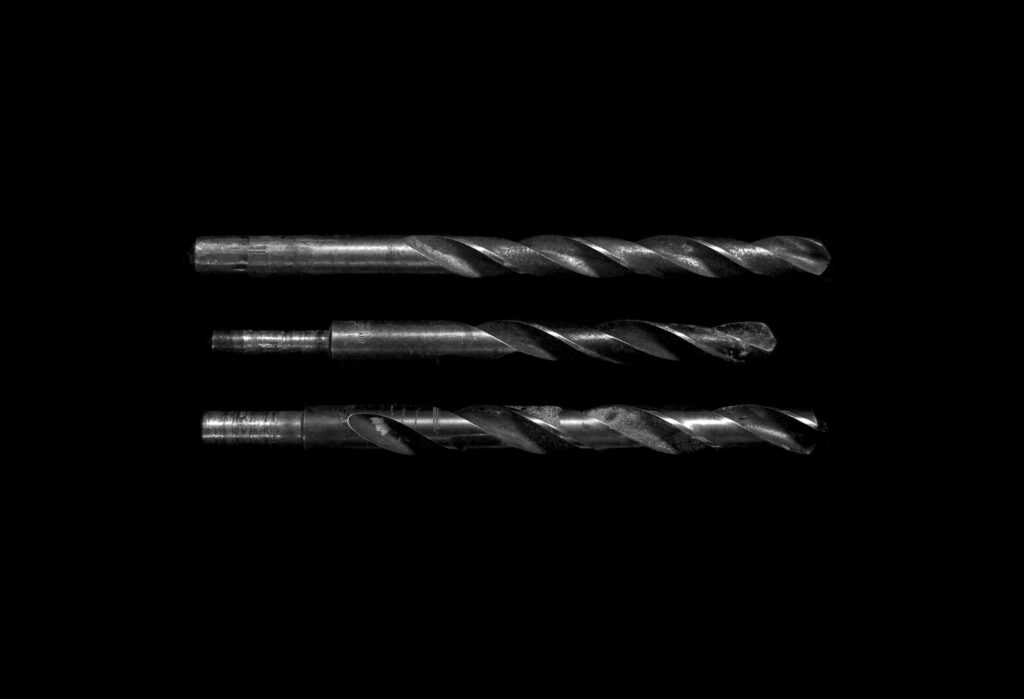 As there are several different types of drill bits, you have to be careful when choosing one for your project.
Things to Know Before You Choose Drill Bit for Your TV Wall Mount
There are multiple things you should know before you go for in-depth knowledge about the drill bits.
Most DIYers go for the most common drill bits for projects. This is the 118 degree point angled one. This is mostly used for household materials.

The edge and angle play an important role as it determines the kind of material it can penetrate.

When you will select the drill bits for your project, make sure you choose the ones having a chuck that tighten around the shaft and the actual drill bit is used.

Drill bits vary in angles, shapes, spirals, and lengths. 
Drill Bit Information You Need to Know Before You Start Your Project
Drill bits differ in various shapes and sizes. 
Let's discuss some of their features below.  
Drill Bits Shape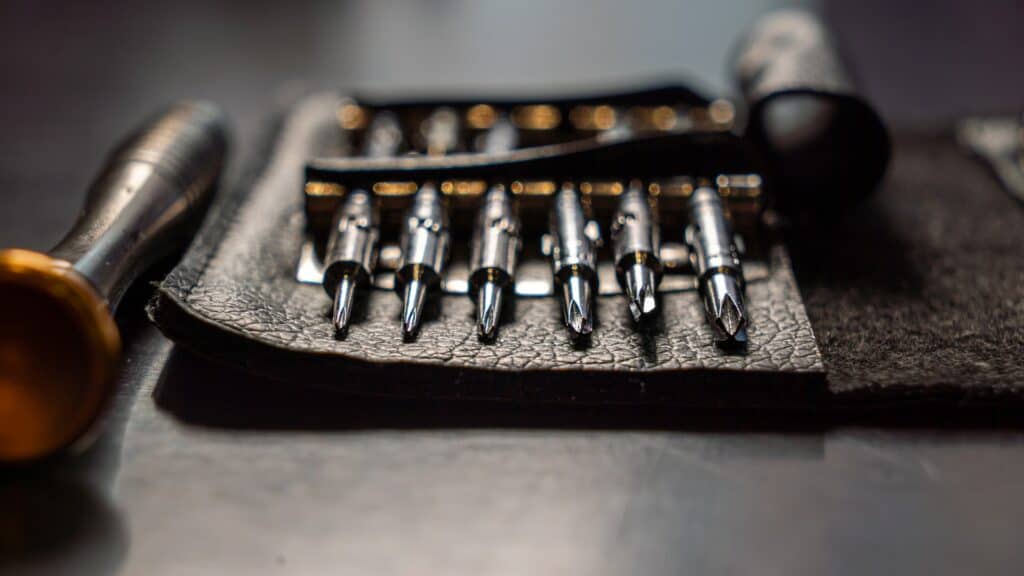 As we have discussed above that the most common drill bit is a point angled at around 118 degrees.
Things you need to know: 
Flatter points:

It is best suited for drilling them into harder materials.
Steeper points:

It is best for drilling into softer materials. 

Split point bit tips:

It is a very efficient and perfect drill bit used to prevent them from drifting from their actual position. 
Drill Bits Size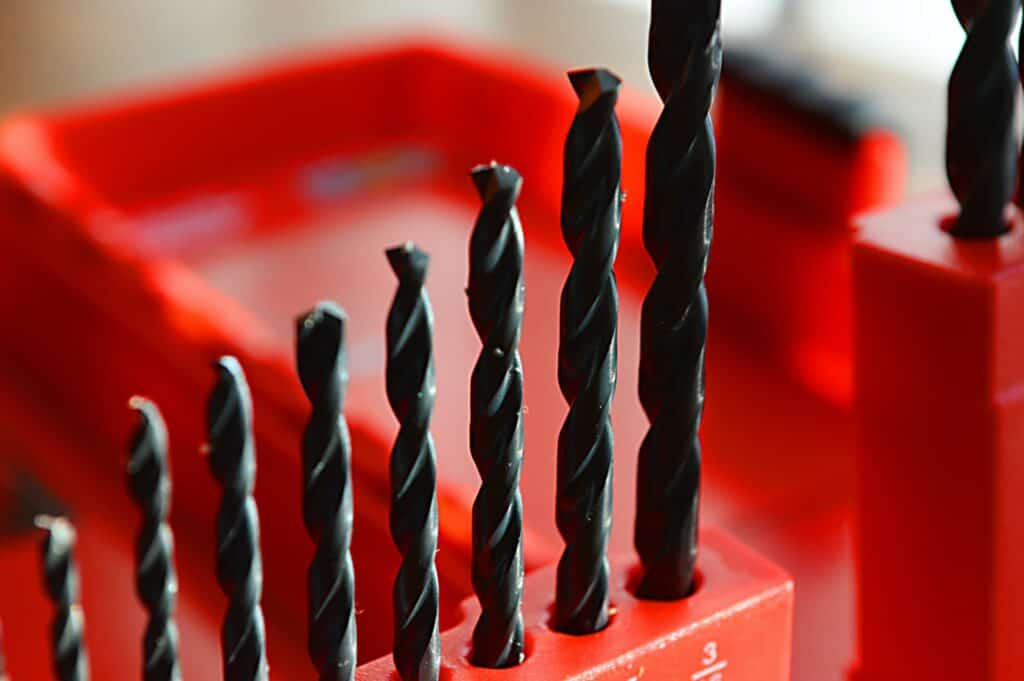 Drill bits sizes include:  
1/16 of an inch to ¼ inch:

common for home and shop projects.

Other sizes:

½ of an inch, 5/16 of an inch, 7/16 of an inch, and ⅜ of an inch.
Drill Bits Material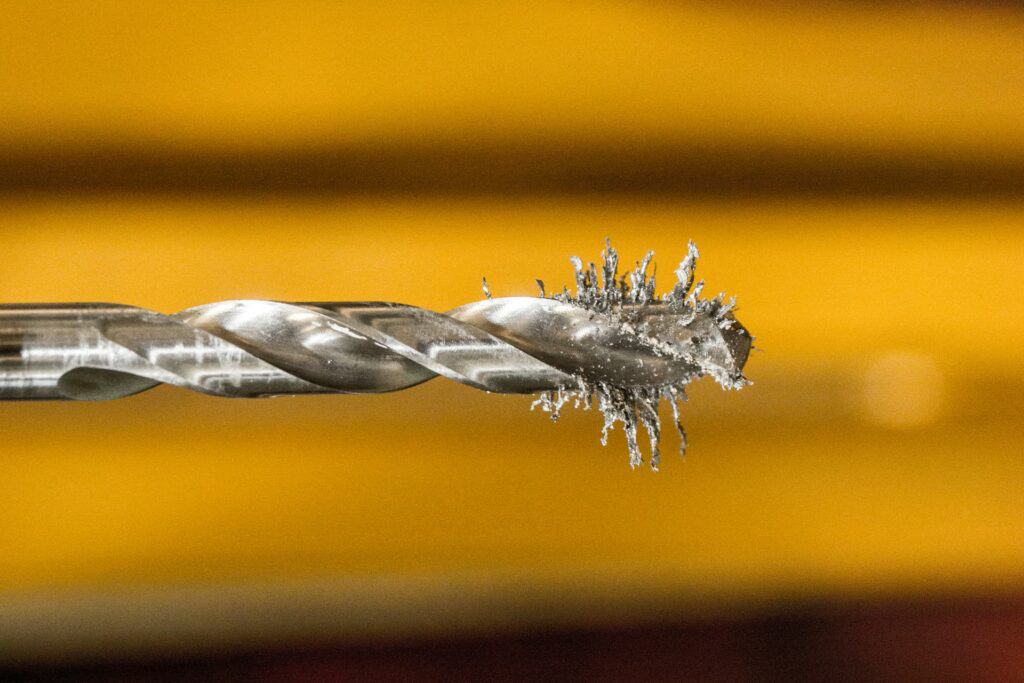 The material of the drill bits varies as well. The prices are also dependent on the material they are made of. 
Soft, low-carbon drill bits are very cheap as compared to other drill bits. 
We will discuss all the types in detail. The most common drill bits material used are:
Cobalt drill bits

are extremely hard and quickly retain heat. They are used to drill into stronger materials such as stainless steel etc. 
Steel drill bits

are

very less costly as compared to other drill bits materials. The quality is low as compared to others as well, as they dull and rust easily. 
Carbide-tipped drill bits

are the most costly option but are of excellent quality. Stay good for the longest time. 
High-speed steel (HSS) bits

are very sturdy and hard. They remain sharp for a long period and can drill into soft metals, polyvinyl chloride (PVC), fiberglass, and wood.
Black oxide-coated HSS drill bits

are also long-wearing, have sturdy quality. They can also work for combination materials such as metals, hardwoods, PVCs, fiberglass, etc. 

Titanium-coated bits

are the same as the black oxide-coated drill bits but they are not coated so they might rust quickly. Other than that they function the same as the high-speed ones. 
Drill Bit Types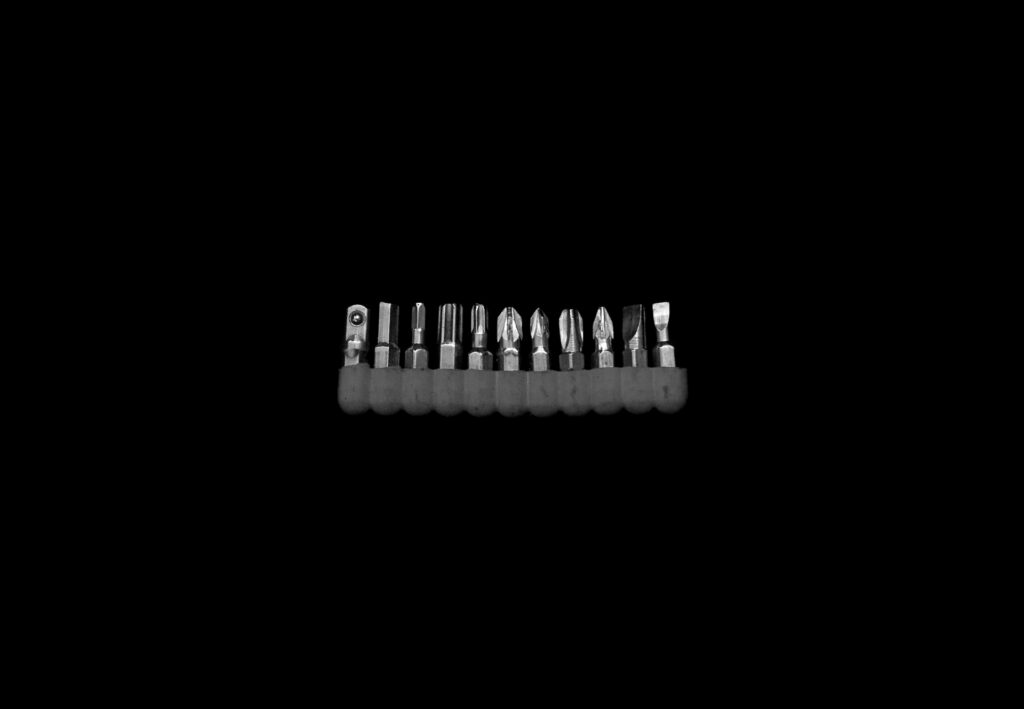 These include: 
A wood shape drill bit

is mainly designed for woods. It is also known as paddle bits. 
Unibit

is used thin acrylics, sheets, metals, and woods. Has a conical shape and has different sizes as well. 
The twist bit

is used light materials such as wood and plastic. It is very commonly available everywhere. 
The screwdriver bit

is very common, can be used for a variety of materials, and can be used for flat-headed, Philips, or Pozidriv screwdrivers. 
The masonry drill bit

is made to drill masonry bit, usually coated with titanium, and can wear quickly. 
Glass bit

is used for glass and tile, which are the larger bits to make big holes.
Countersink drill bit

is commonly used for wood, changes size from narrow to wide, drills countersink, counterbore, and pilot holes.
A brad-point bit

is used for wood, sharp edges, large flutes, center point increases accuracy, and is also called lip and spur drill bit. 

The Auger drill bit

is designed for wood, a large flute and shaft have a small threaded point.
When you have a better knowledge of every drill bit you can easily look for the perfect size and type according to your TV and TV mount. 
Now that we have reached the end of this guide, we hope it is easier for you to understand which drill bits you need to mount your TV.  
It is crucial that you pick the right ones so that they can support the weight of your TV. 
If you have any further queries, feel free to contact us.