If you just bought a new TV and are wondering how long does it take to mount a TV, then you've come to the right place. 
Mounting a TV can be hard, especially if it's your first time doing it. 
With our guide, you will easily mount a TV to any wall and ensure its safety when you keep in mind the tips and suggestions we provide. 
Quick Summary
In this article, we will discuss the following things:
How long does it take to mount your TV?

Best ways to mount a TV and tips on how to keep it safe and protected.
How Hard Is It To Mount a TV?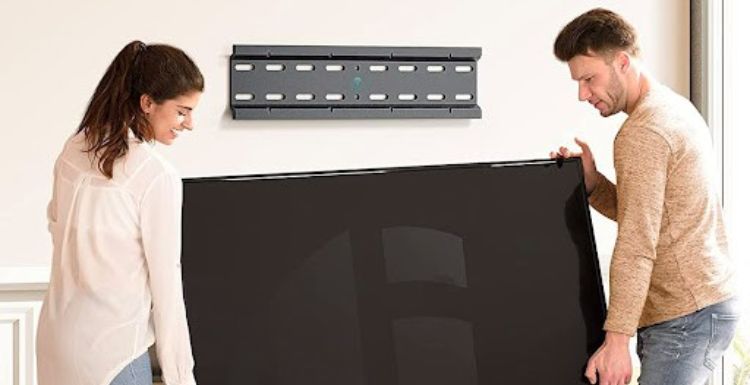 Learning to mount a TV to the wall is not hard, it just requires skill and understanding. Mounts are easy to assemble and attach to the TV. The tricky part is how it is attached to the wall and where you chose to install it. 
Drywall is not strong enough to carry the weight of the TV itself.
Why Should You Hire A Professional?
If you are unsure of how to mount a TV, you can hire a professional. Professionals have the tools to find the best ways to mount a TV and make sure to install it right. 
There are fewer chances of accidents when you let a professional do it. 
How Long Will It Take to Mount A TV On The Wall?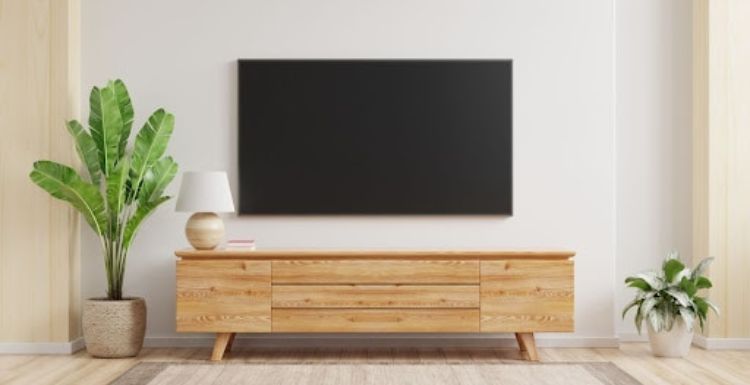 On average if you plan to mount the TV yourself, it would take anywhere about an hour or two. 
This is because you would need to manually drill holes into the wall, find wall studs and assemble the TV wall mount itself. Then it can take time for you to attach the mount to the wall and then to the TV. 
Some people face issues during the actual 'mounting' phase as it can get difficult to attach the TV to the mount or the mount to the wall. 
It is also common to run into hardware issues or a lack of parts and tools. To save up on time, always make sure to have your tools ready. 
Preparation:
Before installing, acquire all the necessary tools and equipment. This includes screws, a wall mount bracket, a stud finder, a level, a power drill, a screwdriver, and measuring tape. 
Get the right mount for your TV's size and weight. Proper preparation speeds up the process.
Mounting Surface:
Mounting depends on the wall type. Walls are usually drywall, plaster, or masonry. 
Drywall is the most common and easiest to work with, whereas plaster and masonry may require more tools and skill. Drill bits and anchors may be needed for concrete or brick walls.
Location and Height:
Selecting a TV position and height is crucial. Viewing angle, distance from seats, and window or light glare should be considered. 
To center and height the TV, measure carefully. It may take some trial and error to get the positioning right.
Locating Wall Studs:
For a secure TV installation, find the wall studs. The wall's wooden studs can be found with a stud finder. Directly mounting the TV to the studs gives the most support. 
Installing a plywood backboard or wall anchors may be necessary if the studs are not in the right place.
Cable Management:
Mounting a TV requires organizing wires and cords. Concealing cables improves aesthetics and minimizes the danger of accidents and tangles. 
Cable management options include in-wall cable routing, raceways, and adhesive cable clamps. Your setup's complexity will determine cable management time.
Mounting Process:
The actual mounting process begins once all of the preliminary processes have been performed. Align the wall mount bracket with studs or anchors and fix it to the wall. 
Follow the manufacturer's directions and level the bracket. Attach the mounting plate to the TV's back, taking care not to damage any ports or connectors. Finally, lift the TV onto the bracket and secure it according to the instructions.
How Long Does it Take A Professional To Do It?
Professionals can easily attach a television mount in anywhere from 30 minutes to an hour. They are experts at reading a room and finding the best location, whilst keeping many factors in mind. If you want your TV to be mounted quicker, you can hire a professional to save time. 
5 Common Mistakes People Make When They Mount Their TV
Common mistakes can increase the time it takes to mount your TV. To avoid that, and make sure that you get it right in the first go, read through our list of what to avoid:
1. Do Not Choose The Wrong Location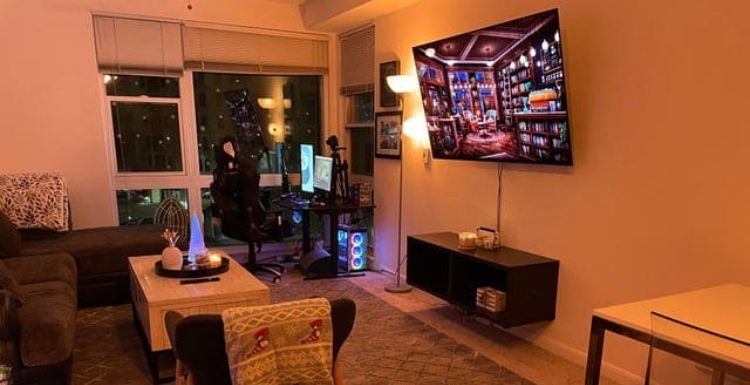 Location matters a lot when you want to find the right place to mount your TV. The TV should be in a place where everyone in the room can see it, and the furniture is facing towards it. 
It is important to take the viewing distance and viewing angle into consideration. Even though most TVs come with extension, retraction, and tilt, it's better to make adjustments before the mount.
2. Always Know How Much Weight Your Walls Can Support
Even if you use a very strong anchor, some walls simply cannot take the weight of a new TV. It is important that you know the capacity of your drywall and makes arrangements accordingly. 
In most cases, you would need to use a stud finder so that your TV can be mounted in a secure manner. Most drywall hangers do not have the capacity to carry a TV.
3. Do Not Pick The Wrong Mount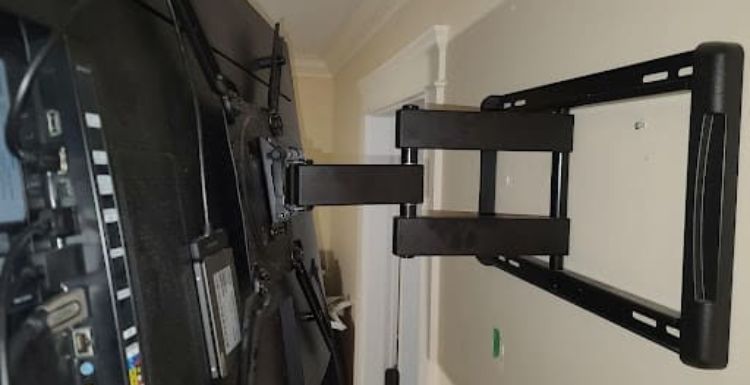 With each TV you need to pick the right mount. This is primarily because mounts are according to the size of the TV and if you use a smaller one then the setup will be very unstable. 
It could also start to bend when you use the extension feature as the TV would be too heavy. Hence always pick the right mount that supports the weight and features of your TV. Make sure the wall-mounted TV's holes meet video electronics standards association patterns.
4. Pay Attention to Lighting and Windows in The Room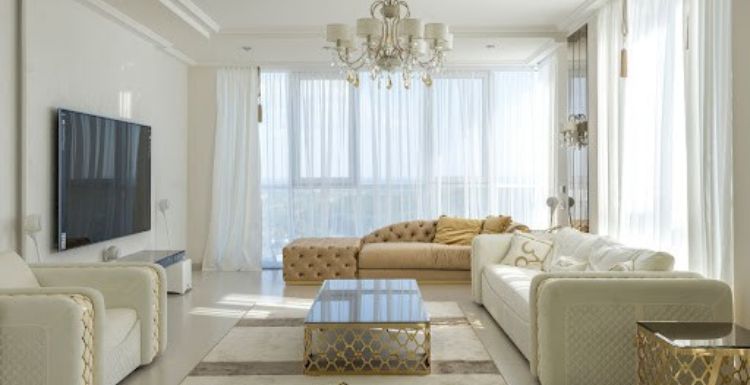 Natural and artificial lighting in a room can severely impact your TV viewing experience. It can add to glare and even have reflections on the TV screen. This makes it harder for you to get a clearer picture of what your TV is showing.
Similarly, if the main lights of the room are behind your TV, you will likely face strain on your eyes. Therefore, always take the lighting in the room into consideration when you want to hang a simple wall mount.
5. Be Mindful About The Plug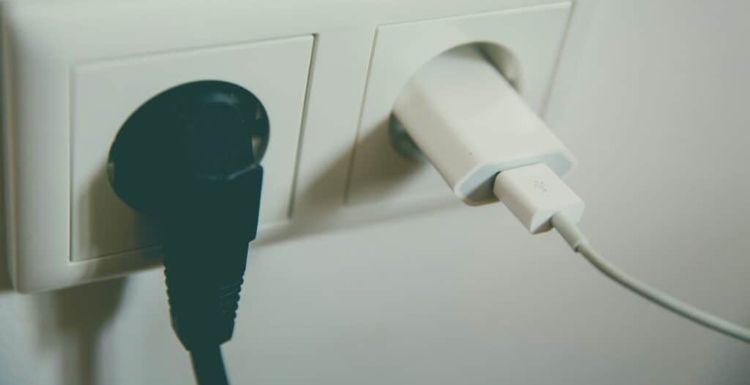 Many people forget about the length of the cable of the TV and that they will have to plug it in when having to mount their TV. 
This makes them have a mounted TV with no available socket to plug the power into. Adding extensions or changing the location of the TV can sometimes ruin the aesthetic of the room.
Tips To Save Time When You Mount a TV
Time is of the essence and everyone wants to mount their TV as fast as they can. Even when people avoid common mistakes, they find themselves lost in the installation process.
Here are some tips you can consider to save up on time
Placement
Consider placement and location before the installation process begins.
Length of Cords
Check the length of TV cords and distance to the power socket beforehand.
Room Setting
Prefer having a room set that can easily be changed yet the TV viewing experience is not affected.
Tools Required
Always have the right tools on you beforehand.
Wall Capacity 
Have someone check your drywall and its capacity before installing the TV mount bracket.
Conclusion
It can take a lot of time when you have to mount a TV yourself. Sometimes you do not want to hire a professional either. 
However, keeping in mind these tips and mistakes to avoid, you can easily have a wall-mounted TV in your room. 
For any further information, please feel free to reach out to us.