Mounted TVs have their own appeal and free up space in any room. However, many people find it daunting to mount a TV on the wall horizontally in fear that it might fall.
That's unlikely to happen when you've done your research. Our simple step-by-step guide will help you mount a TV perfectly on the first try. 
Stick till the end and find tips on how to keep your mounted TV in the best condition.
In this article, we will discuss the following things:
How to mount a TV on a brick wall?

Tips on how to keep mounted TVs cleaned and safe
Why Do People Prefer To Wall Mount TVs on a Brick Wall?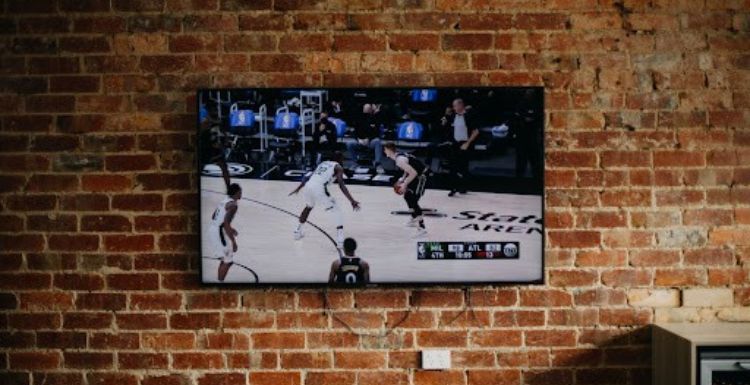 Mounting a TV on a brick wall is considered one of the safest and most convenient ways of installing a TV in your room. 
Additionally, the installation process of a wall-mounted TV is a very easy process to undertake. 
There are a wide array of reasons why a person would prefer wall-mounted TV over your traditionally placed Televisions. Some of which are:
Reduced Glare:

A wall-mounted TV allows you the freedom to adjust the screen angle in a way that reduces glare. This is a frequent issue with traditionally placed televisions.

Aesthetics:

If your house has a modern look going for it, you should opt for a mounted TV. The minimalistic look that it provides goes amazingly well with the aesthetics of your house, providing you with an overall appealing look. It could be a brick chimney too.

Safe:

Contrary to some beliefs, a wall-mounted TV is a much safer option when it comes to the installation of a TV in your house. A properly mounted TV avoids the tip-off risk completely. If you have infants in your house, it makes it difficult for them to accidentally cause damage to the TV.

Budget-Friendly: Unless you're opting for a place designed for a Television, getting your TV mounted on a brick wall or brick chimney is unexpectedly cheap. You can get mounting brackets off of Amazon for as little as \$25 and have the entire setup done at home by yourself.
What Would You Need To Wall Mount Your TV on Brick Walls?
Although the process of mounting a TV is straightforward, when it comes to brick walls, you would need to pay special attention. 
There are quite a few tools you would require to ensure that the mounting job is done properly and adequately, to protect your new flat screen TV from any accidents.
Tools For Mounting TV on Brick Wall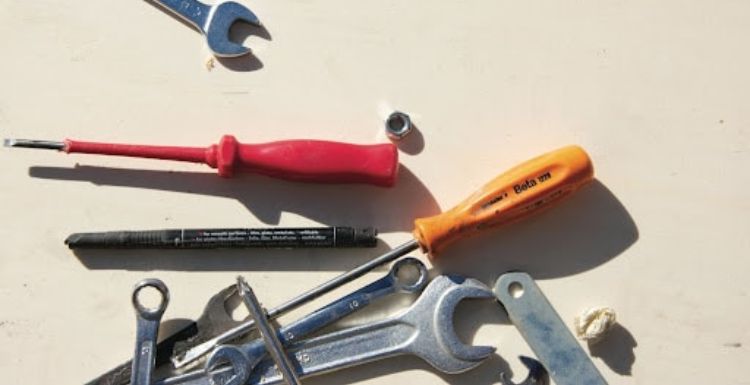 Here is a list of all the tools you might need when you are planning on mounting a TV on Brick Walls.
Hammer Drill

Masonry Screws

Power cord

Two Mounting Brackets

Wood Studs

Horizontal Mortar Joint
All of this mounting hardware will help you get your TV mounts on the wall, whether you are installing them above a brick fireplace, or just another brick wall.
Step-by-Step Guide To Mount a TV on a Brick Wall
Now that we have figured out why we want to have a wall-mounted TV in our house, it is time to get started on the process of mounting one at your place. 
Here's a step-by-step guide on how you can mount one at your home.
Step 1: Gather the necessary tools and materials
Before you begin, make sure you have all the required tools and materials on hand. Here's a list of items you will typically need:
TV wall mount

Appropriate screws and anchors 

Drill with a masonry bit

Socket wrench or screwdriver

Level

Measuring tape

Pencil

Stud finder
Step 2: Choose a location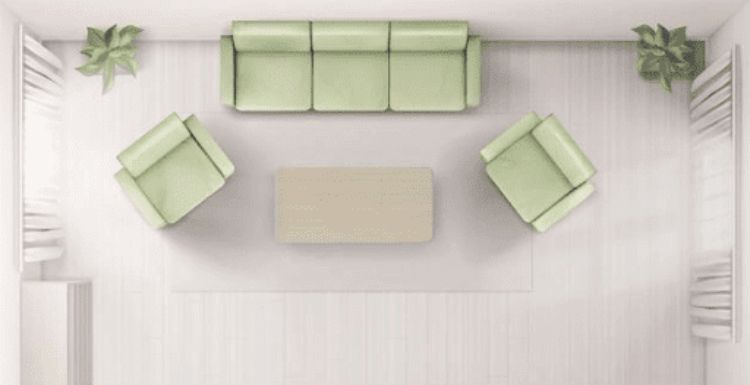 The first step of mounting a TV is to decide where you want it. You would want to select a location that isn't facing any windows or doors directly to avoid glares. 
You would also want to have the TV installed somewhere secure where not a lot of movement occurs.
Step 3: Find The Height You Want To Mount TV At
After you find the place you want the TV to be mounted at, you would then need to figure out the height you want it. 
This depends on the height of your bed, recliner, or anything that you sit upon while watching the TV.
Additionally, if you have infants or small children who can cause damages to the TV, make sure to have it at a height that would make it inaccessible to them.
Step 4: Mark Out Where Your Mount Is Going To Go
Now get your mounts out and place them against the wall, where you want them to go, and find the TV center. 
After doing that, mark out all the places your supplied screws are going to go. 
Before you place those marks, make sure that your mounts are completely leveled horizontally and vertically. Make sure to mark a center point as well.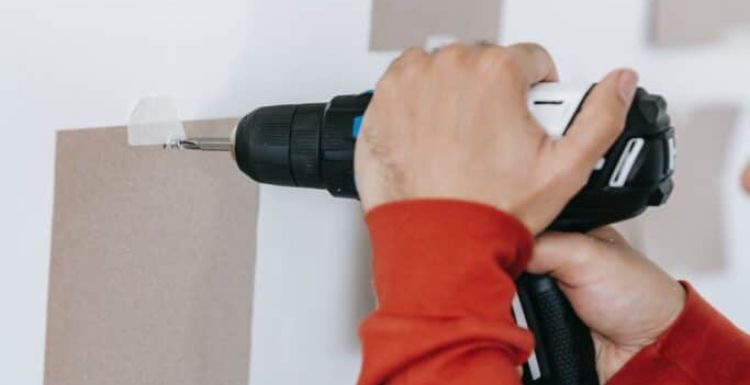 After marking out where the holes are going to be, take your power drill, or a hammer drill and start drilling out the holes. 
When you drill holes in a brick wall, make sure that the drilled hole goes straight into the wall, to ensure that your TV brackets won't go through an accident due to an improperly drilled hole.
Ensure that you make use of a special masonry drill bit to avoid any damages to your wall, as well as your drill.
Step 6: Install The Mounting Brackets Hook
Place the mounting bracket against the marks you have made and screw the bolts through the bracket into the drilled holes by hand. You might require strong masonry screws for the purpose.
Now that the bracket stays in place, drill in the supplied screws all the way through or use a screwdriver to achieve the task. Install the mounting bracket hook as well.
Check the level of the mounting TV and make sure that it sits securely in place.
Step 7: Insert anchors
If you're not drilling into a stud, insert the appropriate anchors into the pilot holes. Anchors provide extra support and prevent the screws from pulling out of the brick.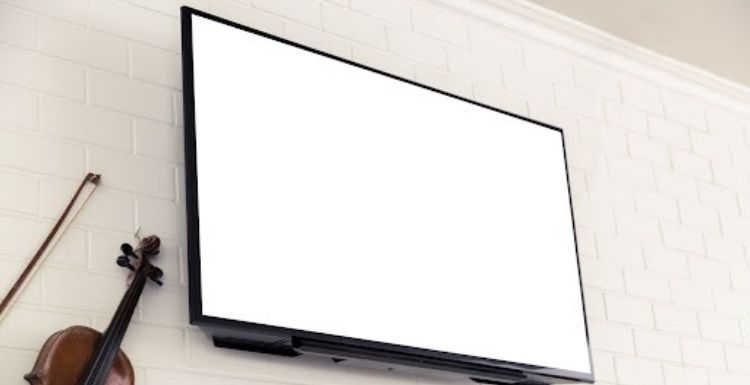 Now that you have the mounting brackets hook installed, get your flat-screen TV prepared to be placed in the mounts. 
Most of the time, the two mounting brackets of the mounts have locking screws or tabs to hold your TV on a brick wall as well. 
Step 9: Cable management
After mounting the TV, organize and conceal the cables to create a clean and tidy appearance. This can be done using cable management solutions such as adhesive clips, raceways, or in-wall cable routing.
Cable management is an important part of installing your TV. You can either have tubing to house the wires or place a piece of furniture under the TV to hide the wires as much as possible.
Comparison of Brick Used Indoors and Outdoors
It makes no difference whether your brick wall is located within the house, over the mantel of a fireplace, or on an outside covered patio. 
The procedures for installation that have been discussed in this section are precisely the same. 
However, there are a few more things that you ought to take into mind.
When you are completing an installation outside, you need to make sure that it is protected from weather conditions and that the television won't get wet. 
This may seem like common sense to the majority of you, but believe me when I say that many televisions have been ruined because they were mounted in regions that were moist. 
The rain does not always fall in a vertical line. When deciding where to put something, you should keep in mind that strong winds might cause rain to fall virtually entirely in an oblique direction.
Tip on How To Keep a Mounted TV Clean and Safe?
However, on the opposite side of things, it can often prove to be a chore when you're trying to clean off your mounted TV safely. 
But, fret not, as we have prepared a list of all the tips and tricks you can employ, to ensure a safe time cleaning your wall-mounted TV. 
So without further ado, let's just get right into it:
Make sure to always use a slightly dampened cloth to clean out the surface of the screen of your television. Ensure that you do not put a lot of force when you clean off the surface.

Before you start to clean the TV make sure to remove it from the wall. Always take off the TV from the wall bracket to avoid any and all accidents that might happen during the process.

Avoid leaving liquids on the mounting bracket as they are made of metal most of the time and are highly susceptible to rust which can lead to devastating accidents.

When cleaning the back of the television we would suggest that you use a microfiber cloth, however, the one you used on the front will work just fine. 
How Do You Mount a TV On a Brick Wall - Conclusion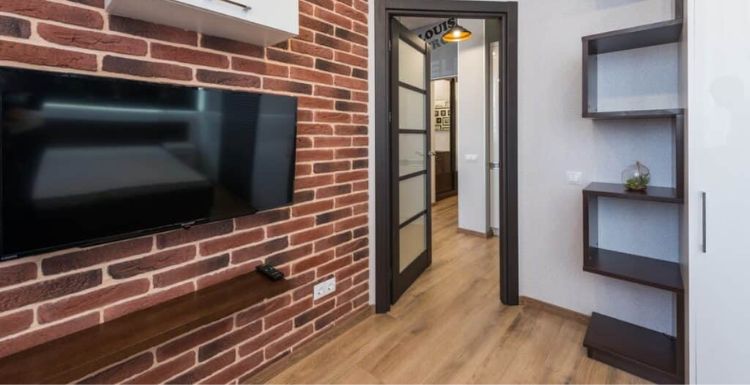 You can easily mount a TV on a brick wall using a mounting bracket without the help of a professional. All you need is the proper tools, a TV mount, a set of instructions, and maybe another person to help just in case. 
Always remember to follow the procedure step by step, and take the necessary precautions when you want to clean a TV mounted on the wall. 
We hope this article was helpful, if you need any further information, please feel free to contact us.