Flat-screen TV wall mounts are not as difficult to install as you might think. As long as you follow the instructions properly, it won't cause you too much trouble. 
To make the process quick and easy for you, we have compiled this detailed guide on how to install your flat-screen TV wall mounts without any inconvenience. 
We advise you to go through this step-by-step guide before you get started.
In this in-depth guide, we have included: 
A complete list of tools you will need 

Advice, tips, and professional instructions 

An FAQ section 
Without wasting any time, let's get straight into it.  
Complete Checklist of Items You Will Need
Here's a complete list of tools you will need before you install your flat tv screen mount: 
Stud Finder:

A stud finder is crucial to ensure maximum support.

A friend:

TVs can be really heavy, which is why you might not be able to install them on your own 

Carbide-Tipped Masonry Bits:

You can make pilot holes in your drywall.

Commercial Electric TV Wall Mount:

Remember to check the size so that your wall mount matches the size of your TV

Phillip Head Drill Bits:

You will have to drive the mounting screws into these drill bits later in the process.

Powerful Drill:

A screwdriver might be a good alternative, however, it will take a lot of time. 

Level:

We would definitely suggest that you get a level. You don't want to go through the hassle of reinstalling your mount again. 

Painters Tape:

This will allow you to mark the places where you want to

install your wall studs

. You can also use a pencil.
Step-by-Step Guide On How to Install Your Flat Screen Wall Mount
It is important to understand that you have to be extra careful when you install your flat TV wall mount. Any negligence could lead you to an unwanted disaster.

Not just the TV but the mounts can also be really expensive, so it is important to do it right the first time. 
Follow the steps provided in this section carefully to avoid any mishaps. 
Step 1: Choose the Right Position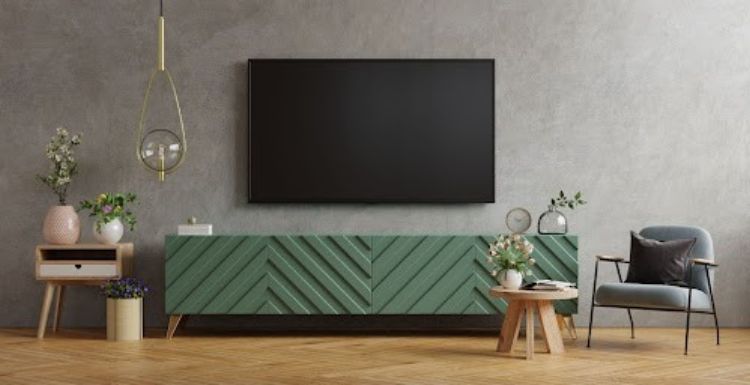 Identify a place where you want to install your flat TV mount. We suggest that you mark your wall to find the perfect place.
Here are a few things you should consider for this step:
The angle to ensure that the best picture quality and to avoid neck strains

Location of your TV

Height of your wall mount  
Step 2: Identify Your Wall Studs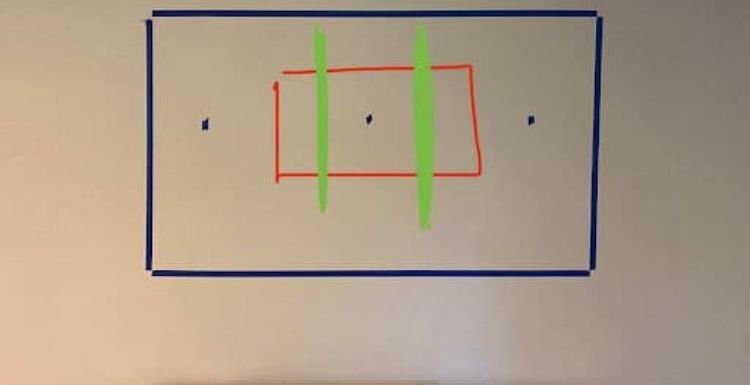 Use a stud finder to locate your wall studs. You can do this by moving the stud finder across your wall until they are indicated. 
After that mark the spot with the help of a pencil, marker, or painter's tape. 
Step 3: Drill in the Pilot Holes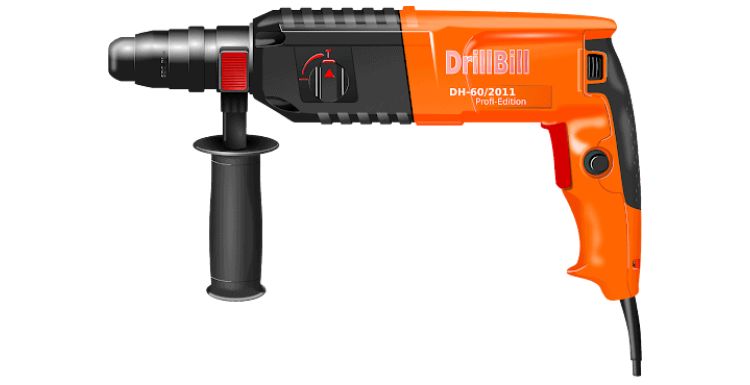 Carefully mark and then drill the pilot holes so that you can install the screws in the wall with precision. 
Pro tip: Hold your dill up straight, this will prevent you from drilling in without causing an unwanted angle. 
Step 4: Mark the Holes
Use a pencil to mark the areas where you drilled the holes and attach a masonry bit to your drill. Ensure that you make the correct markings to ensure precision. 
Step 5: Use wire molding to disguise power cords.
It's one thing to hang a flat-screen TV, but another to completely hide the connections. Running wire molding from the TV is the easiest. If you paint the molding the same color as the wall, the cords are neatly hidden behind the molding.
A power bridge wire connects the new outlet to a lower-down receptacle behind the wall. Run a power line from an outlet or surge protector to the bottom receptacle. Legally hide your cables.
Step 6: Install the Mount Plate to Your TV
Now attach the mount plate to your TV. You can do this by carefully identifying the mounting plate attachments. These are located at the back of your TV. 
Then attach your TV to the mounting plates carefully. 
Step 7: Cover and secure cables
Use cable management solutions to secure the wall and conceal the cords that run from your television to your other electronic devices so your space seems clean and orderly. This action will improve the overall appearance and lessen the likelihood of people tripping over anything.
Step 8: Test and Adjust
After the TV is securely mounted, power it on and check if it functions properly. To get the most out of your watching experience, play around with the angle and tilt settings of the TV.
Step 9: Install Your TV
Mount your TV by carefully lifting it to the wall mount. Remember to be extra careful to avoid any accidents or injuries. 
Since this step might be a little tricky, we suggest that you ask a friend for assistance. 
Wrapping Things Up…
Now that we have reached the end of this article, we hope it is easy for you to understand how to install your flat-screen TV mount without any inconvenience. 
We recommend that you read the instruction manual that comes with the TV mount because each mount might have a slightly different requirement. 
In case there is anything further you would like to know, please feel free to reach out to us. 
Frequently Asked Questions (FAQs)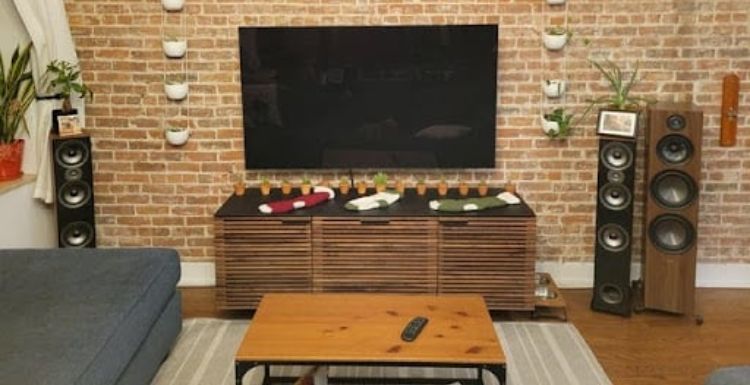 To further clarify any confusion that you might still have, we have compiled this in-depth FAQ section for your assistance. 
Let's take a quick look at them.
How can I mount my 55-inch TV on drywall?

Normally, you mount your TV by drilling into the wood or brick behind the drywall. 

This is an effective way to mount your TV up to 100lbs of weight. A strong adhesive is another alternative method, but it could be risky considering the size of the TV.

Will installing a mount damage my wall?

Sadly, yes. If you drill a hole into your wall, the damage is quite inevitable. 

You could install your mount with the help of studs. However, this will minimize the damage and not eliminate it completely.

What is a VESA pattern?

In simple terms, a VESA pattern is a configuration of four mounting holes that are placed on the back of your flat TV. 

These can vary depending on the dimension of your screen.

What type of drill bits do I need to mount my TV?

You will need 3/16 inch drill bits to drill a 2.5-inch hole. However, this could vary depending on the type of wall you want to drill and the mount of the mount you want to install.

How will I know if my TV has VESA compatible mounting holes?

Measure the horizontal and vertical distance between the hole patterns on the back of your TV. If the measurements are compatible with the dimensions provided then your TV has VESA compatible mounting holes. 

Can I reuse my old flat-screen TV mount?

Of course, you can. If you're reinstalling your TV and your old mount is not damaged, you can use it again. Just be sure that the mount is still compatible to lift the weight of your TV.