#1 Certified & Insured Atlanta TV Mounting Service
#1 TV Mounting Services Atlanta
Serving Residential & Commercial Clients In The Greater Atlanta, GA Area
Our TV mounting techs near you are available 24/7. Eagle Atlanta TV Mounting experts safely and securely mount your TV's perfectly as well as perform professional cord concealments if needed. You don't have a mounting bracket? No worries, we can suggest the perfect ones your application and provide for you on-site!
Our Services Include:
TV mount and installation above or over a any type of surface fireplace

Connect and program all necessary video and basic audio components

Neatly dress wires wires behind TV giving it the "floating" impression

Configure any and all necessary peripheral devices

Concealments in-wall require rated wires or mask wires externally if selected (for an additional cost). Fees cover labor only. Customer can supply cord concealment and masking materials or we can provide it. Please note that television power cables are not rated for in-wall wire concealment.
Are You Mounting A TV On Your Own?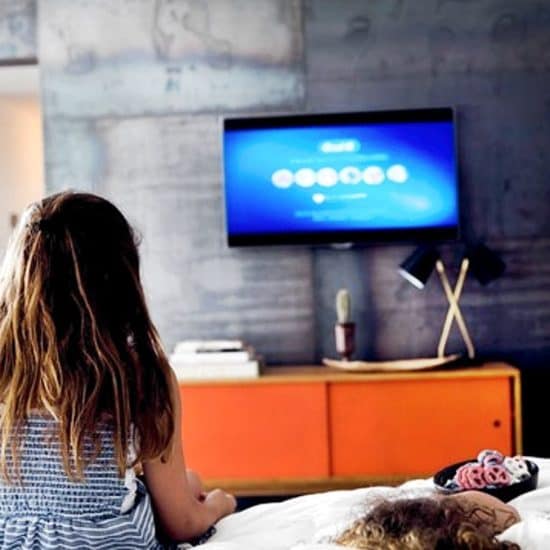 We understand. Installing a Flatscreen TV mount is the kind of project that looks like a piece of cake, at first. But once you start putting holes in your wall and wondering what to do with all the wires, it quickly becomes apparent that you're in way over your head. Is the mount installed securely to the wall studs? Is it leveled? What's the height of the TV? Is it even the right mount for your TV? Not to mention, the tools and hardware cost you will spend on just a basic Flatscreen TV installation. What's more, a poorly installed TV mount can be a danger to your children and pets. Our professional techs inspect the installation area prior thens will explain the scope of installation to customer before we begin. Request a free quote and book below for tv installation atlanta services