It has become increasingly popular to mount a flat-screen TV on the wall. Since these TVs are quite slim, thus it makes the process more convenient. 
You can easily make an upgrade to your mount when you buy a bigger TV. 
However, if this is your first time wall-mounting a TV, then you need to start by deciding what kind of layout, display, and hardware works best for your home.
So let's discuss how to choose a TV wall mount that best suits your TV and your needs.
The easiest way to begin a process is to ask yourself, "what are my requirements?" 
Important Factors to Consider
Your questions should be based on:
Maximum size and weight capacity

that the mount can carry

VESA pattern compatibility

with the mounting holes your TV

Type of wall

on which you need your TV on

Cord management system you will use to hide wires and cables once the TV is mounted

And lastly, whether you are ready to commit to having a TV mount installed in your house and have the budget for it
VESA Pattern Compatibility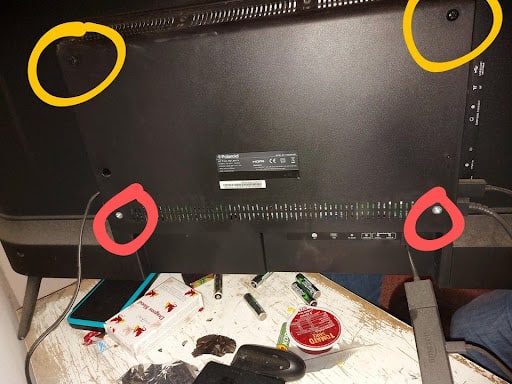 Source: Reddit
VESA stands for Video Electronics Standard Association which is a standard of measurements that all manufacturers follow. 
This measurement is the distance between the four mounting holes at the back of your TV. VESA-compliant mounts will come with specifications such as 400x400mm. 
So the mount that matches your TV's VESA patterns will be the best option to choose. 
Maximum Size and Weight Capacity
The size and weight capacity of your mount will help ensure safe support for your TV to protect it from damage. 
If you purchase a mount that is smaller than your TV then you will end up with a broken wall and a damaged TV.
While your mount may be Video Electronics Standards Association, VESA compliant with your TV, it does not necessarily mean that it has the appropriate weight capacity. 
The best way to get the best mount for your TV is to read its owner's manual to check which mount will suit the weight of your flat screen.
When you determine the type of mount that will best support the weight of your TV, you should also consider the weight your wall can hold. 
Therefore, let's get one thing out of the way: Always mount your TV on sturdy material. Otherwise, your wall could get damaged badly.
Drywall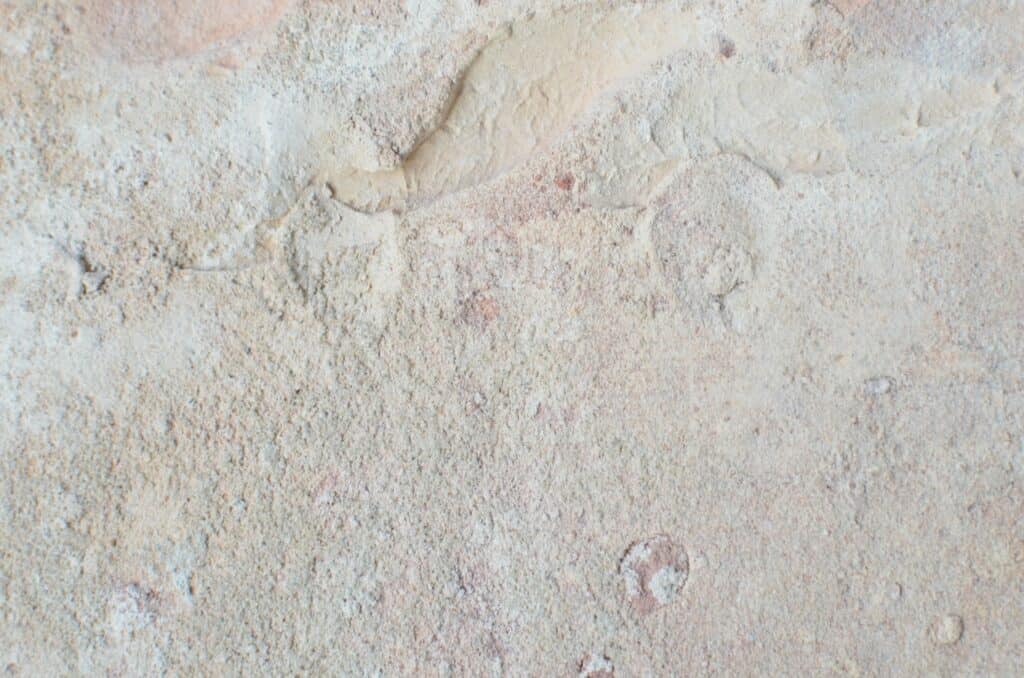 When you want to mount a TV on drywall, you should get a stud finder to help you locate the wooden studs in your wall. 
The mounting screws will be drilled into these studs to ensure support for the weight of the mount and your TV.
Note that most mounts are designed according to studs that are typically 16-inches apart. 
Tip:
Remember to put no more than 80-pounds of weight per mounting screw in the stud otherwise, the weight will not evenly spread out and the stud could break.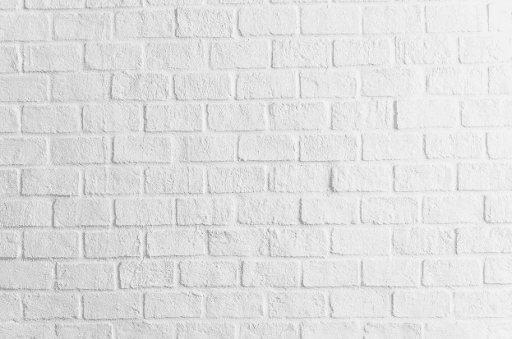 Masonry walls include:
These walls are much stronger than drywall and can safely support your TV. However, when you mount a TV on the wall, you will require stronger mounting hardware to install the mount.
Note:
You should remember that even the slim TVs weigh a lot, therefore, along with choosing the right mount, you also need to choose the right location or wall to install your TV on.
Note that installing a TV on a brick wall can be a little difficult as you would need to put in an emphasis on the mounts a lot more than compared to drywall. 
However, there are a few solutions that you can use to work around this problem. You can try installing a ceiling mount that will allow you an easier installation time. 
Similarly, you can opt for a mount with an arm to take off some of the weight from the mounting brackets, or just use metal studs instead of wooden ones to ensure durability.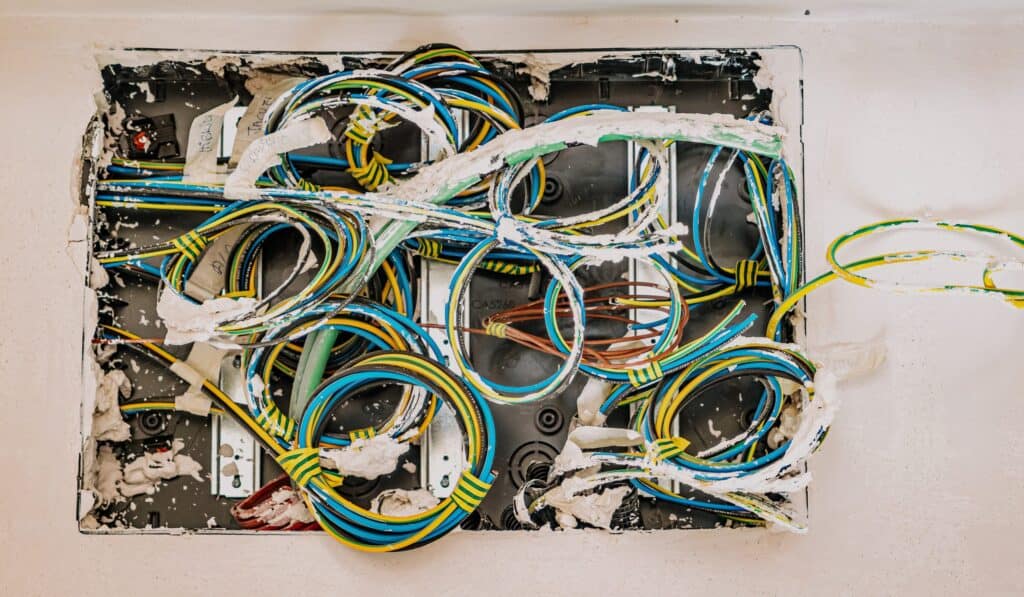 Lastly, you need to consider how the wires and cables attached to your TV would look trailing on the wall. 
We recommend a cord management system that would best suit your aesthetic. 
There are a couple of options you can choose from such as:
If you have long wires or cables attached to your TV then you should have a

power outlet

installed behind your TV.

You can

install wires within the wall

itself by creating holes, although you might need professional help for this process.
The best option is to get cord kites or covers that will efficiently hide all the wires.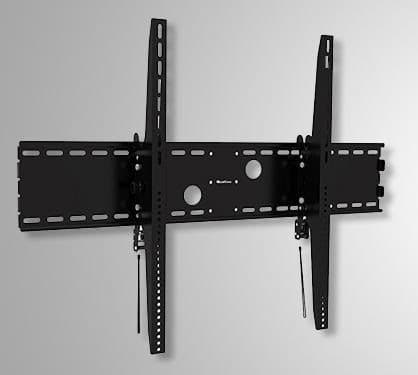 Source: Reddit
Once you have your requirements all figured out, you can start looking for the best type of mount for your TV. 
There are three types of mounts:
This mount is exactly what the name suggests, a tilting mount. The idea behind this type of mount is to provide a tilt of a few degrees upwards or downwards or even turn your TV left and right.
It is a post-installation leveling adjustment that helps reduce the glare of light that reflects off windows and mirrors.   
A fixed mount ensures that your TV is fixed parallel to your wall. It is the safest option to select because your children or pets will not be able to easily move or damage the TV or the mount.
These mounts are available in the following sizes:
Furthermore, they have additional features such as a quick-release feature to ensure easy mounting or dismounting your TV. It also has padlocks to provide extra security for larger TVs in public spaces. 
Tip:
Fixed mounts are the best option to choose in terms of affordability and safety.
A full-motion mount has the following features:
Tilt

Swivel

Rotate

Extend

Retract 

Screen-level 
Whether or not you need all these multifunctional mounts depends on your requirements. 
For Example:
If you have a TV placed high up on the wall then tilt and swivel motions can be very useful for proper angle adjustment. 
Or, a heavy TV might need a mount with articulating dual-arms for proper support and easy extension. 
Choosing The right TV Wall Mount

Now that you have everything you need, it is time to choose the correct TV wall mount. 
There are quite a few steps involved in the process of choosing wall mounts, however, this step-by-step guide will help you get through the entire process with ease. 
Before you get started with the guide, make sure you have all the information that has been provided above and are ready to commit to installing a TV wall mount bracket in your house. After making that decision, it is time to get started.
Step 1: Finding Out Your TVs Specification
The first order of business to take care of is to realize the type of TV you have. 
There are quite a lot of thoughts in this process so make sure you look up everything, from the screen size to the quality of the TV screen, from the weight of the TV to the different angles you would be using as a viewing angle, and much more. 
You would also need to consider the quality of the TV screen and figure out if the screen is glare resistant or do you have to think of a way to reduce glare. 
All of these aspects are important to avoid any possible accidents. For example, if your wall mount supports a 32-inch flat-screen TV, mounting a 50 inch TV on it will be a permanent hazard. 
Additionally, make sure that your TV is approved by the Video Electronics Standards Association or VESA to be used with TV wall mounts. 
Step 2: What Kind Of Swivel Do You Need?
After figuring out the specifications of the TV, you have to figure out the type of tilt or Swivel you would require for your TV. There are quite a few tilting TV wall mounts available on the market, along with full motion wall brackets, which can be used to get the desired amount of Swivel. 
However, if you use tilting TV mounts or motion TV mounts, you have to be careful of the VESA mounting pattern and if your tilt mounts can take care of the weights of your TV.
Mounting a TV on full-motion mounts requires extreme attention to the standard mounting pattern, and requires to be a little away from the wall plate. 
You would need to provide the TV with the ability to utilize the tilting brackets and provide a viewing experience from different angles. 
Lighter TVs are easier to mount on tilt mounts, and getting them on a flat wall will be as easy as pie.
Step 3: Do You Want TV Wall Mounts With Arms?
This step corresponds with the previous one, however, it is always a good idea to be thorough with your planning and take care of every individual aspect.
A tilting wall mount or a full-motion TV mount will come with an arm that will allow you to move your wall-mounted TV around. But, a fixed TV wall mount will let you keep your TV close to the wall and allow for an easier time mounting your TV.
This step depends upon your personal preferences and on whether you have small children that could cause a mounted TV with a motion to be a hazard.
However, this hazard can be avoided by using ceiling mounts that make your TV inaccessible to kids while allowing you full motion.
So ultimately, the question you need to ask yourself is, would you rather hang your TV like a picture frame on a brick wall? Or do you require a full-motion TV or at least a TV that can tilt side to side?
Step 4: Stay Within Your Budget
No matter what it is that you are looking to buy, the biggest factor will always be your budget. You cannot spend more money than you have, and spending less money on a low-quality product will not do you any good as well. 
This is why it is important to consider your budget and always opt for a product that falls well within it while providing you with all the features and specifications that you require.
With the number of products available on the market increasing, it is highly likely that you will be able to find tilting mounts, fixed TV mounts, or even full-motion mounts within your budget. 
However, you will need to be willing to put in the effort to find that perfect product for your needs.
How To Choose A Tv Wall Mount - Conclusion
We conclude our post here on "How To Choose a TV Wall Mount".
At the end of the day, our team believes that while the process to choose the best mount for your TV might be overwhelming, it is not hard. 
All you need to do is to make sure that you have the correct specifications of your TV according to which you can easily choose your mount.
Moreover, you can take this post as a guide to help you through the process. 
If you still have questions regarding the process, feel free to reach out to us with your queries.