Are you confused about why your TV looks crooked on your wall mount? Do you want to know how you can fix this? 
If yes, this this guide has everything you need to know about how to fix this issue. 
So without wasting any time, let's get straight into it. 
Quick summary
This guide includes all the relevant information about
Why is your TV crooked after the installation process? 

What mistakes you might have made and how to fix them? 

A detailed FAQs section. 
What Mistakes Made Your TV Crooked on the Wall Mount - In-depth Guide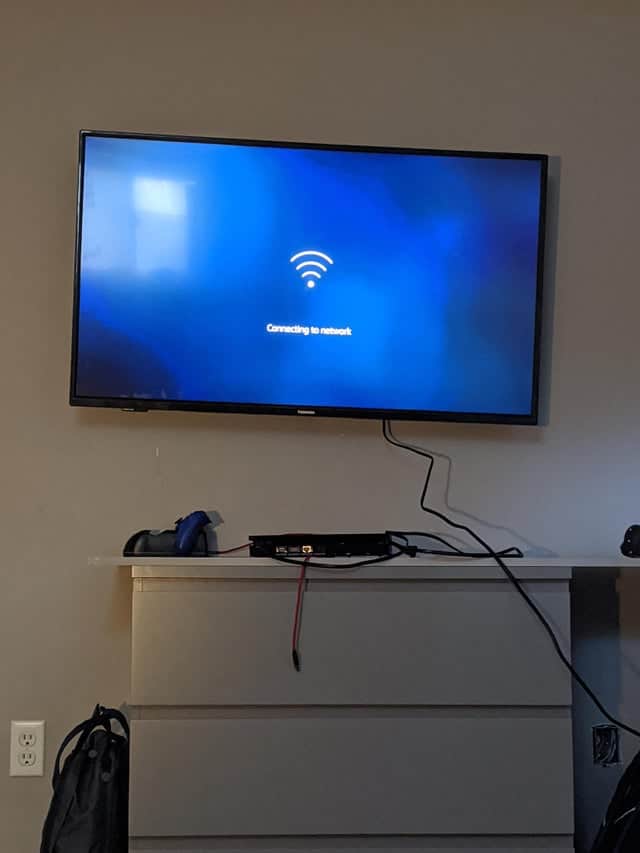 First, you must analyze where you went wrong with the installation process. 
It is very normal to make mistakes if you're not a professional. 
If you're having trouble figuring it out, continue reading this guide to figure out where you could have gone wrong. 
Without further delay, let's get into it.
Mistake 1: Location is Not Right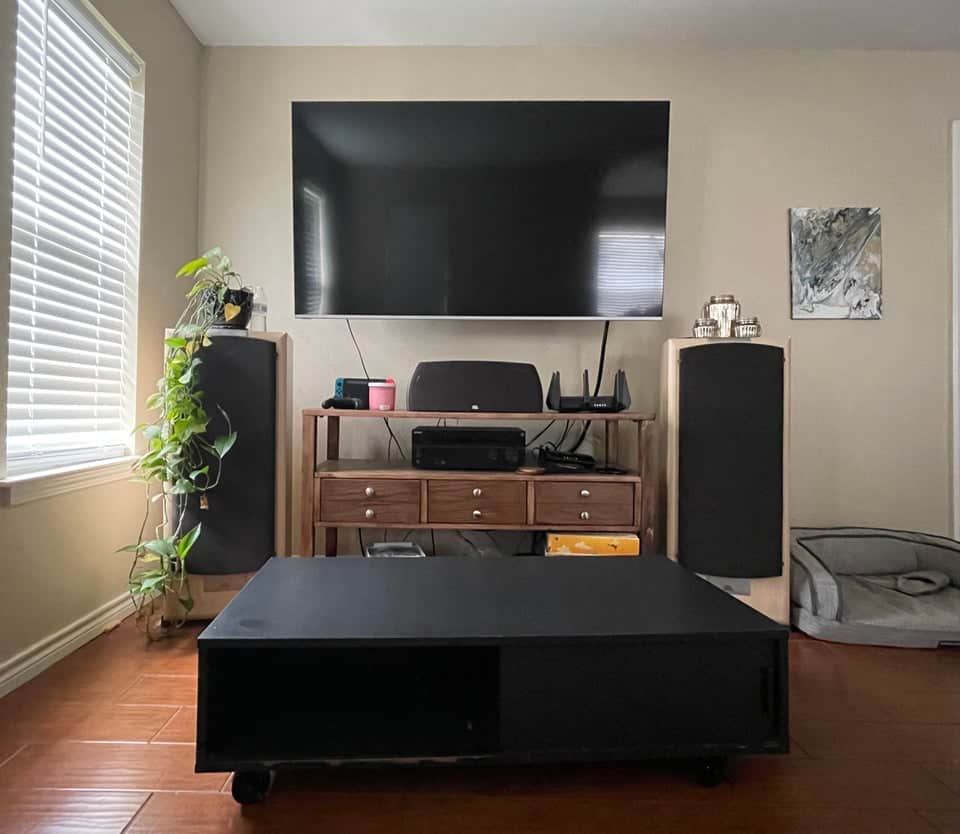 Sometimes we pick a location that is pleasing to us but is not fit for your mount. 
If you've mounted your TV on a wooden stud wall, you might have missed or installed them on crooked studs.
You must make sure there is proper supply, the wires are not stretched more than they can bear. 
Mistake 2: No Knowledge of Hardware Tools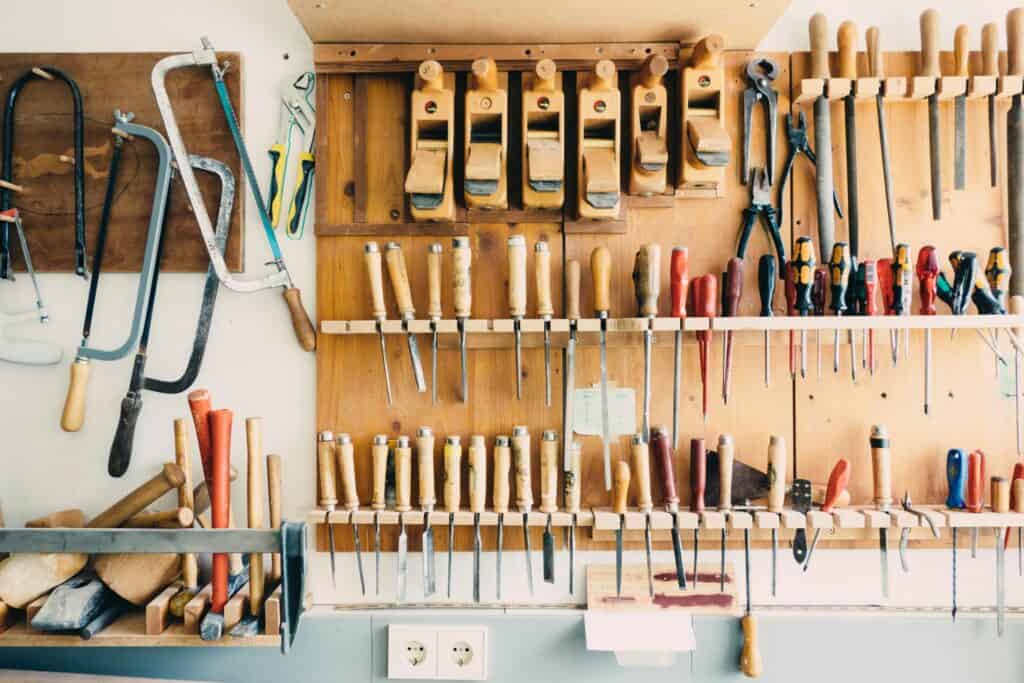 You might have skipped some items in the hardware checklist of your guide.
Make sure you used a proper screwdriver, stud finder, and screws for accurate installation.
Mistake 3: No Support for the Walls
Drywalls require studs to give them extra support to bear a load of your TV and your TV mount. 
Even if you use the world's strongest anchor, your TV will fall down if you do not install proper studs. 
Mistake 4: Your TV mount is Not Compatible with Your TV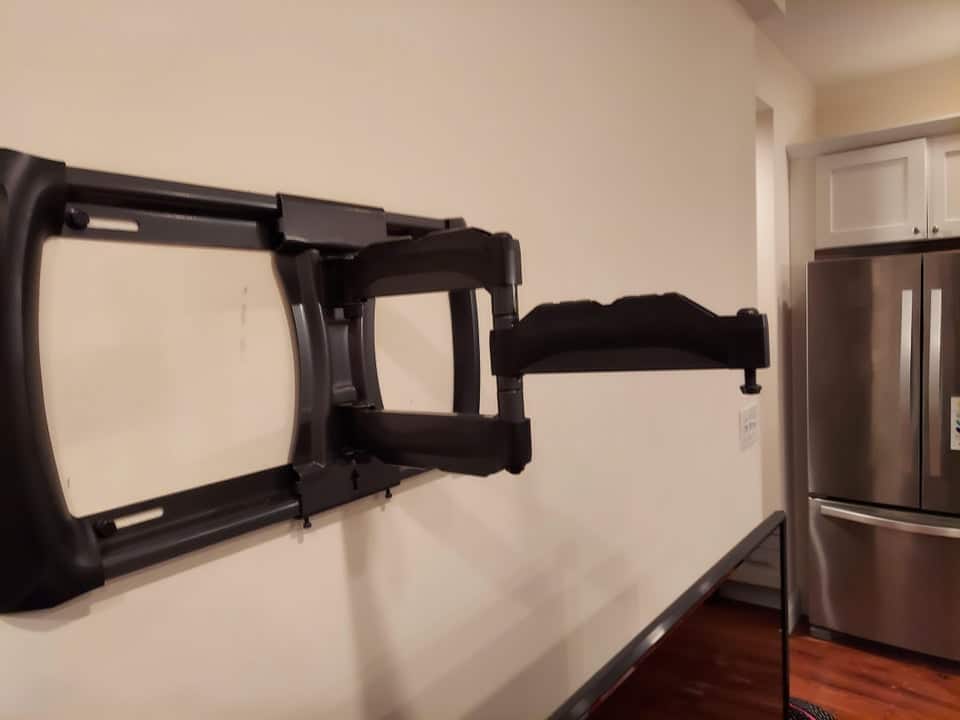 Mistake 5: Bad Management of Devices and Cables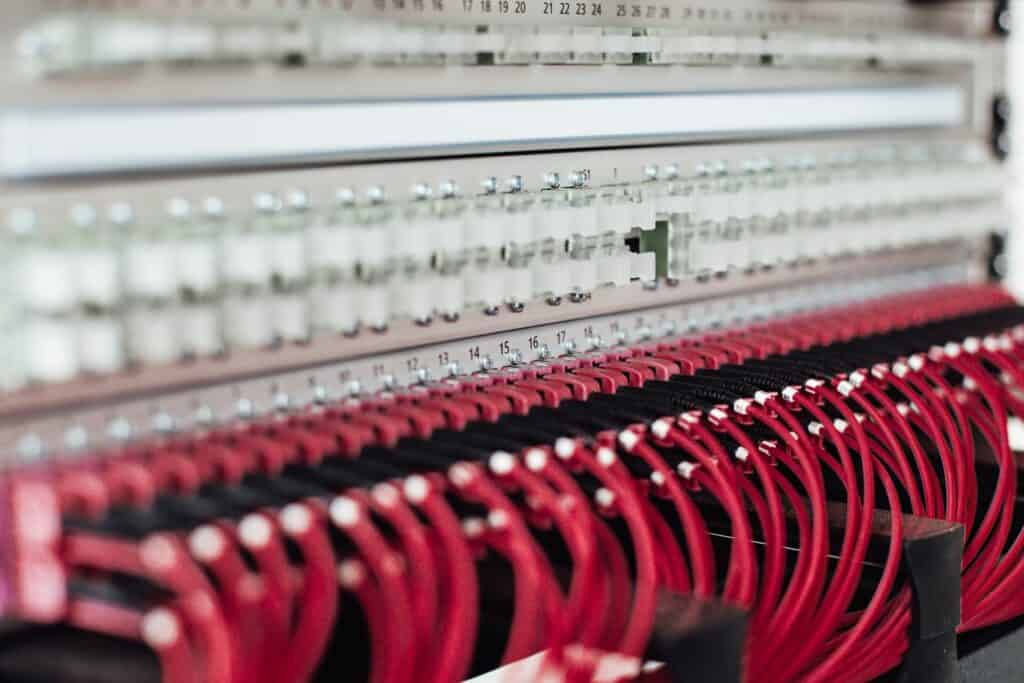 When you install your TV, you have to make sure that the cable management and devices are properly placed so they do not put pressure or force on your TV or TV mount. 
Moreover, if the wires are all cluttered then they might cause damage to your TV. 
Mistake 6: The Level is Used Incorrectly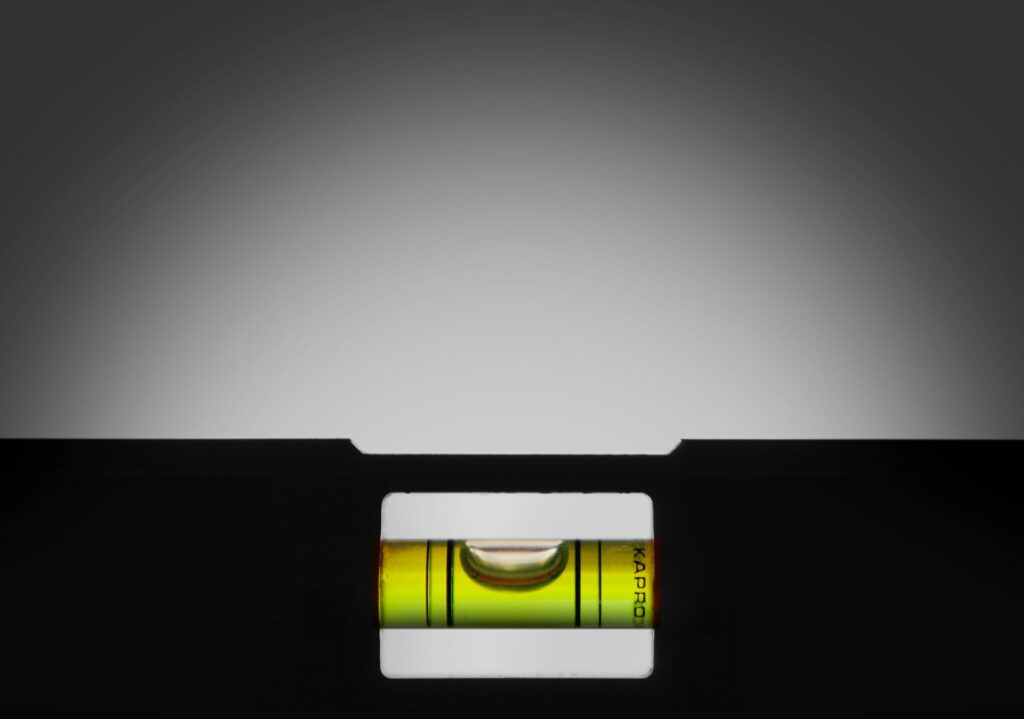 If you have made the initial markings wrong and neglected the level then your TV will be crooked.  
How to Fix Your Crooked TV on the Wall Mount?
Now that we've discussed about all the possible reasons on why your TV seems crooked, let's discuss how you can fix this issue. 
Here's a complete list of options you can choose from. 
Solution 1: Invest in a TV mount that has an In-built Level
An in-built level will help you in every step of the way. You can check if the angles are right before you adjust them into place.  
However, if you have already installed the TV mount and it is not leveled then you have to redo the whole installation process.
Solution 2: Have Knowledge about the Process and Tools
If you want to be on a budget and do it yourself then make sure you have thoroughly analyzed the whole process and tools. 
This will help you get ready or make sure that you can do it yourself. 
Frequently Asked Questions (FAQs)
Why is my TV crooked when I have followed every step thoroughly? 
When the TV mount is folded back it might be crooked, you might have tilted it wrong or made some mistake with the installation process. 
How do you adjust the TV mount level? 
You have to make sure your TV is properly balanced and the level is straight before you put it on the mount.
Why does my TV tilt forward? 
You might have not tightened the tilting wires or the screws that adjust the tilt of your TV. 
However, make sure you do not overtighten the screws as well as it can also cause the TV to be extra stiff. 
Now that we have reached the end of this guide, we hope you have figured out why your TV looks crooked.
Be sure to go through all the steps in this guide before you dismount your TV to fix the tilt.
Let us know if you have any further questions.