Suppose you have made up your mind about the type, color, pattern, size, and budget to buy a TV stand. The next big thing is to pick the marketplace that has the best options to meet your preferences.
Today, there are numerous online stores selling attractive and quality TV stands at the best possible rates, to make them part of your living room's focal point.
So, let us narrow down all of the top online marketplaces that sell TV stands. It will then be easier for you to compare and finalize your purchase.
10 Best Online Stores That Sell TV Stands
After running a lot of research and factual comparisons, we bring you the best online stores selling quality TV stands at a fair price. They include:
1.IKEA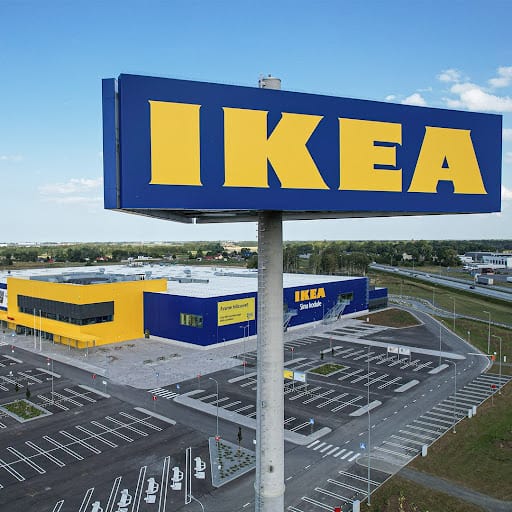 IKEA operates as both an online and offline store for home furnishing goods. They have some great designs of TV stands, and the price is $100 on average. The shipping costs are extra, depending on the size and location of delivery.
If you are looking for affordable and go-to TV stands, then IKEA can be your one-stop solution.
Most of the TV stands offered by IKEA are made of particle board or fiberboard. So, this is what helps them keep the price low on good functional TV stands.
Some of the top brands that you will find on IKEA are Lommarp, Byas, and Besta.
2.Crate & Barrel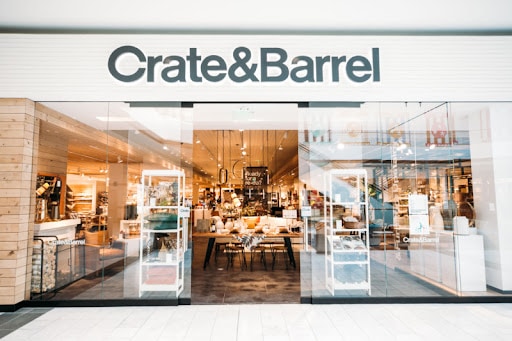 Crate & Barrel is a premium furniture store where you cannot expect a low-range TV stand. They have the best collections for a budget between $1000 to $2000. The TV stands they sell are purely modern, aesthetic, and functional.
Most of their television stands are crafted out of engineered wood, oak, birch, elm, rattan, and others, which adds durability and longevity. They are expensive because they are better than particle boards or fiber boards.
Some top brand TV stands they deal in are Calypso, Keane, and Vertex.
3.Hayneedle
Hayneedle is owned by Walmart and has a collection of over hundreds of TV stands under $500 for you to choose from. The filtering options are quite broad for you to easily sort your search in terms of height, width, style, material, functionality, and more.
They do have premium TV stands and entertainment centers as well. So, depending on your preferences, you can scroll through their collection and see if they have the piece you desire to own.
Some of the top brands they deal in are South Shore and Furniture Agency.
4.West Elm
Offering a premium feel, West Elm brings you similarly expensive options as that of Crate & Barrel's collections. The prices are justified because the TV stands at West Elm are made of teak wood, marble, mango wood, engineered wood, and many more durable materials.
The durability, longevity, style, pattern, and appeal make the TV stands by West Elm look and feel modern. Their range starts from $500 and goes up to $2000 for TV stands.
Some of the top brands West Elm deals in are Norre, Mid-Century, and Industrial Storage.
5.Poly & Bark
Poly & Bark is a Direct-to-Customer (D2C) brand with a broad collection of modern furniture pieces. Their products are made of oak wood, walnut wood, and medium-density fiberwood material.
They have mentioned brief dimension details of their TV stands to help you decide if that will fit in your television and accessories. They have a 100-day trial for all of their products, which is uncommon for most of the brands that sell TV stands.
The prices are a bit higher, but the quality justifies every penny you spend on it. Some brands they popularly deal in are Abbie, Tate, and Lena.
6.Target
If you have already come across a lot of expensive marketplaces, Target is going to help you choose among both affordable and premium options. The low-priced TV stands by Target often need assembly or installation.
Some TV stands or furniture pieces come with all the assembly accessories, but not necessarily for all the orders. They have a good lot of TV stands under the $500 category. They have ample filter options to help you easily spot the collection that interests you.
Project 62 and Saracina are top-selling TV stand brands at Target for their simplistic and aesthetic design.
7.The Home Depot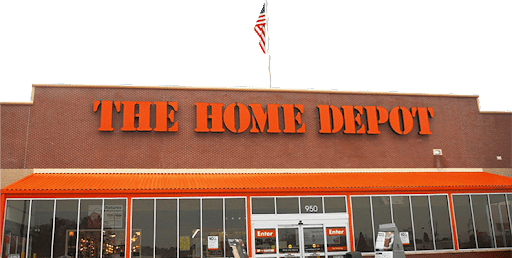 Home Depot is a very popular online store with furniture pieces of all types. They have a great collection of TV stands in various categories. Whether you want affordable or premium TV stands, you have ample options to meet your requirements.
Starting from $100, they have beautifully crafted, and long-lasting TV stands that give you a variety of matching your house decor and personal preferences. They have products made up of fiberboard, oak wood, walnut wood, and other such materials. The pricing varies accordingly.
Some popular brands they deal in are Manhattan Comfort, Twin Star Home, and Home Decorators Collection.
8.Lowe's
Lowe's might not be the best marketplace for you to shop for TV stands, but it still has viable options on its website for people who need budgeted options. You will get many options under $200 at Lowe's.
Some of the top brands, the products for which they have listed on their site are Walker Edison, Manhattan Comfort, and Furniture of America.
9.Amazon
People trust Amazon to be a one-stop hub for everything they need. It has listed products of both top-selling and lesser-known brands to have ample options for buyers of all types. You can get a perfect stand for your TV at Amazon, starting from $50.
There are expensive and premium units as well for buyers. You get the filter feature to sort your requirements easily. Some of the best seller brands that sell TV stands on Amazon are Ameriwood, Walker Edison, and Furinno.
10.Pottery Barn
Pottery Barn is a premium eCommerce store that lists furniture of all types in its store. They offer media centers, credenzas, and TV stands, varying in style, material and cost.
They sell products made of marble, cane, steel, ashwood, and wrought iron. Adding quality products to the list results in an increase in their costs. The majority of the TV stands and media centers at Pottery Barn will cost you between $1000 to $2500.
Some top-selling brands at Pottery Barn are Lorraine, Molucca, and Winigan.
FAQs
1.What is the Best TV Stand to Buy?
The TV stand with a good complimenting style as that of your living room or television room should be your primary preference. Beyond that, good storage options, cord outlets, adjustable shelving, and other such functional benefits can be your preferences to decide on the best TV stand ideal for you to purchase.
2.Is it Good to Buy TV Stands Online or Offline?
Most people prefer to buy TV stands from offline stores, as they get to see the furniture in real light, which helps them decide better. But online stores are loaded with varieties and attractive return policies. Both online and offline purchases of a TV stand are reliable, and it is up to you to decide your mode of purchase.
Conclusion
So, the brief listicle on the best online stores that you can visit to buy your preferable TV stands comes to an end now. Go ahead and explore their websites and collections. Narrow down your search and shortlist the products you like the most. If you find similar products in different stores, compare their prices and choose the best deal.