Hisense and Samsung TV brands are in demand these days. Hisense brands are considered the 5th most affordable TV manufacturer in the world. 
While Samsung is known for manufacturing pricey TVs with tons of amazing features.
Comparing Hisense Vs Samsung brands would help you decide whether or not you should buy either of the brands' TVs. 
As a result, you'll be able to buy a TV that not only serves you for years but also provides you with an extraordinary viewing experience.
Hisense VS Samsung TV: Quick Answer & Comparison Summary
When it comes to the best and most advanced TVs, Samsung is the brand to choose. Samsung TVs are more durable, stylish, and energy-efficient than Hisense TVs.
On the other hand, the Hisense brand provides you with very good-quality TVs for a very reasonable price. Even though Samsung is the winner of our Hisense vs Samsung TV comparison, for people on a budget, Hisense is the best
| Feature | Hisense TVs | Hisense TVs | Winner |
| --- | --- | --- | --- |
| Screen Sizes | 21-75inches | 32-85+inches | Samsung |
| Picture Quality | Dolby Vision/240-image processing | QLED/4K Quantum Processor/ Crystal Displays | Samsung |
| Sound | Good | Good | Both |
| Operating Systems | Android TV OS | Tizen OS | Samsung |
| Lifespan | 7 years | 10 years or more | Samsung |
| Power Consumption | 45-350wattshourr | 0.265 watts/hour | Samsung |
| Connectivity Ports | HDMI ports/Ethernet, Audio out, USB ports. | HDMI ports, Ethernet, Audio out but more USB ports. | Samsung |
| Viewing Angle | Average | Best | Samsung |
| Wireless Technologies | Standard 2.4 GHZ-5.Hz/ Bluetooth | Standard 2.4 GHZ-5.Hz/ Bluetooth | Samsung |
| Voice Assistants | Google Assistant. | Bixby Voice Assistant | Both |
| Price | Affordable | Expensive | Hisense |
Pros and Cons of Samsung VS TCL TV Brands
| Hisense TVs Pros | Samsung TVs Pros |
| --- | --- |
| Hisense TCL TVs have great viewing angles, which make the picture look wider and more detailed on the screen. | Samsung TVs include a Quantum processor and QLED picture quality, which provide exceptional picture quality. |
| Hisense TVs Have a pretty good sound quality. | Includes Crystal display technology as well which further enhances the quality of the picture making it more crisp, clear, and detailed. |
| Includes the Google Assistant. | Samsung TVs include Bixby voice assistant. |
| Hisense TVs are quite durable as well. | If you take good care of your Samsung TV, it can last more than ten years or even longer. |
| Hisense offers screen sizes from 32-75 inches. | Samsung includes screen sizes from 32 to 85 inches. |
| Hisense TVs Cons | Samsung TVs Cons |
| --- | --- |
| Hisense TVs include Mediocre Viewing angles which aren't so good. It loses the screen brightness and gamma shifts when you move even a little off-center. | Samsung TVs are usually very expensive. Samsung includes all features and have very little cons than other TVs. |
| Compared to Samsung TVs, the Hisense brand includes fewer USB ports in their TVs. | |
| Hisense TVs consume 45-50 watts per hour which is quite a lot. | |
| Tvs from Hisense brands don't last as long as Samsung TVs. | |
Samsung VS TCL TV: A Detailed Comparison
Features of Samsung VS TCL TVs
In spite of the fact that Hisense and Samsung both produce TVs with amazing features, Samsung and Hisense are different in some ways. 
To find out which one is the best, we'll have to compare the features that both of the brands include in their TVs.
So, let's compare the features of both Hisense and Samsung to learn which brand's Tv we should go for.
Related: Best 65-Inch TVs Under $2000
1) Screen Sizes/ Hisense VS Samsung Tvs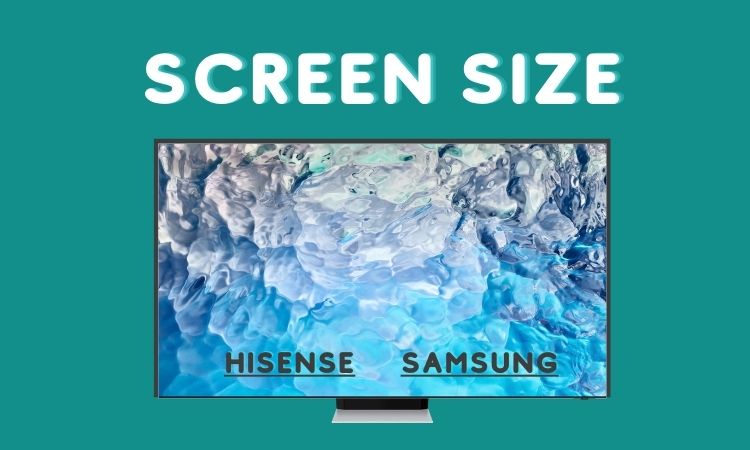 If we talk about the screen sizes of the Hisense brand, they go from 21 inches to 75 inches.

On the other hand, Samsung TVs start at 32 inches and go up to over 85 inches.

So it means, in the screen sizes, Samsung is the winner as it offers more screen size options than Hisense.
Related: Samsung 70-inch TV Dimensions 
2) Picture Quality/ Display Technology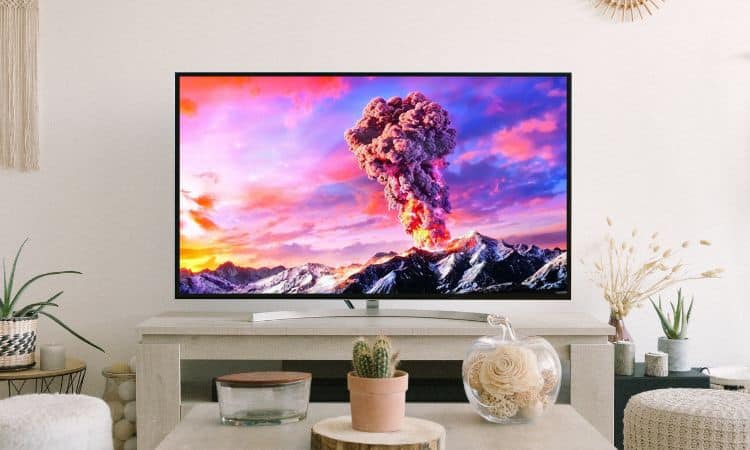 Improving the picture quality as much as possible is what both the brands, Hisense and samsung aim for. Thus, both of them include different resolutions like HD, Full HD, 4k, UHD, HDR10, and so on.  
Other than these resolutions, Hisense TVs also include OLED which provides a high contrast ratio and a crisp and clear image quality. 
Moreover, most of the Hisense TVs models come with Dolby vision which is considered to be one of the best display technologies. It gives viewing a cinema feel.
Several Hisense TV models feature 240-image processing to minimize picture lag, making them great for gamers.
What about Samsung brand picture quality? Samsung uses QLED technology for their picture quality which uses special filters that enhance the colors of the screen.
Not only that, Samsung QLED TVs are equipped with 4K Quantum Processors, which provide exceptional brightness.
Their vivid colors and ability to handle reflections make them perfect for well-lit rooms. It is possible to view such screens from an extremely wide angle.
In order to maintain the quality of the picture, Samsung uses other Crystal displays.
Colors and pictures are fine-tuned in TVs equipped with this technology. Colors are also revealed in more shades with Pure Color. 
Due to its many unique features, Samsung is undoubtedly the winner when it comes to picture quality.
Viewing Angles on Hisense TVs are mediocre, making them unsuitable for large viewing areas. Whenever you move even slightly off-center, they lose their brightness, and the display gamma shifts.
Even the manufacturer's more expensive models, such as the H9F, have subpar viewing angles.
Samsung TVs, on the other hand, have better viewing angles than Hisense models. Newer models have an "Ultra Viewing Angle" layer that makes the viewing angles quite wider.
Samsung TVs can, on average, maintain picture quality at much wider viewing angles than Hisense TVs. Our winner in this category is Samsung.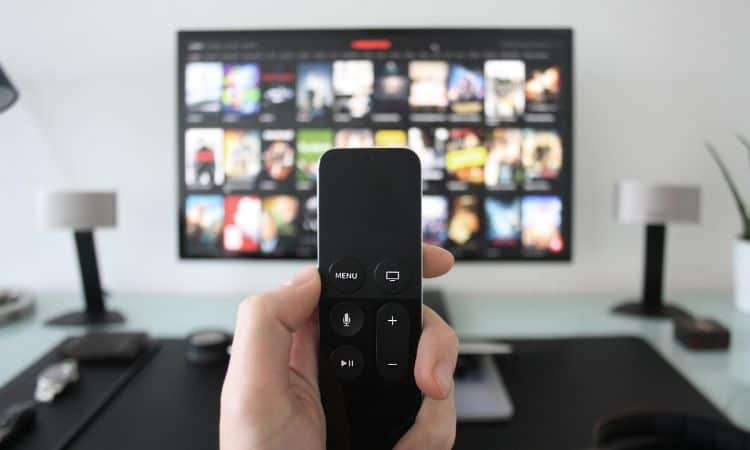 In terms of frequency response and distortion performance, both brands offer TVs that have at least average performance. Several audio enhancement technologies are included in both Hisense and Samsung TVs.
Two of Hisense's most notable technologies are DBX Total Sonics and DBX Total Surround. Samsung's Object Tracking Sound technology is responsible for this.
When comparing basic budget models from Hisense and Samsung, the differences in sound quality are negligible.
You can expect similar sound quality from TVs from these two manufacturers, depending on the model. So, both of them are the winners for the sound quality.
When it comes to the operating systems of the brands, Hisense has its own OS, which is called VIDAA U. However, this OS isn't available on most TVs.
So, most of the Hisense TV models you'll find using Android TV. In addition, it is compatible with Alexa and Google Assistant.
On the other hand, you may know that the Samsung brand is known for using the Tizen OS, which is specifically designed for this brand.
So, we can surely say that Samsung wins the category of the best operating systems in TVs.
The number of ports any TV offers is crucial with the increasing requirements for connected devices. 
Hisense and Samsung usually have identical HDMI ports: three for mid-sized TVs and four for larger ones. Additionally, both brands offer Ethernet, audio out, composite, and component video inputs. Samsung TVs often have more USB ports, 
However, the number of ports may vary from modal to modal. So, we'd say that Samsung is the winner of this category as it offers more USB ports.
Voice assistants are important for all smart TVs. They allow you to make the TV function by just giving it commands with your voice. The TV will work when you speak to it.
But, now the question is, what voice assistants do Hisense and Samsung TVs support?
The Android TV operating system gives Hisense TVs an edge over other brands when it comes to voice assistants. With this OS, Hisense TVs are compatible with voice control through the very reliable Google Assistant.
With some models, you can also connect your Amazon Alexa. Sounds interesting?
But what about Samsung TV Voice Assistant?
Bixby is Samsung's voice assistant that comes with all modern Smart TVs. It is a wonderful and very intuitive voice assistant that can be used to perform many simple tasks.
Like Hisense models, Samsung TVs also support Amazon Alexa voice control. These factors indicate that the two brands are equally matched in this category. They are both winners, no doubt about it.
A universally adapted Wi-Fi standard is included by all TV manufacturers when it comes to supported wireless technologies. Standard 2.4 GHz and standard 5 GHz are involved.
As part of this Hisense vs. Samsung comparison, both brands also offer Bluetooth-enabled medium and higher-range models.
Using Bluetooth connectivity, you can enjoy a more comfortable or immersive experience by pairing speakers, headphones, or any other Bluetooth-enabled device.
So, both of the brands include the same wireless technologies, which makes both of them winners.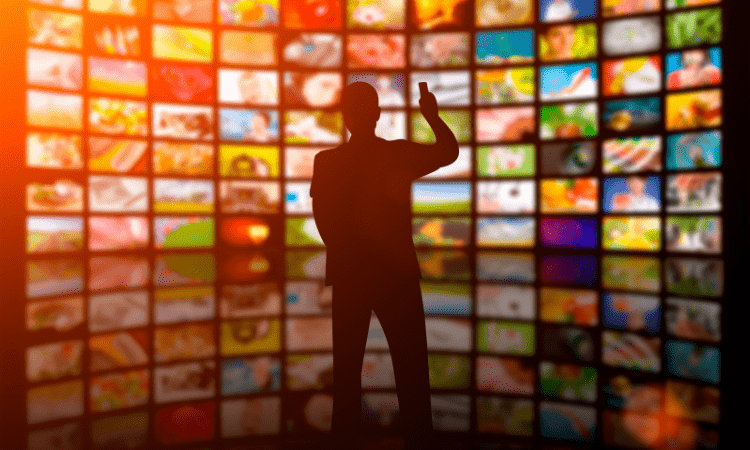 TV is a big investment, so you'd definitely want it to be durable, isn't it? So, one thing is crystal clear: Hisense TVs can't compete with Samsung TVs in terms of durability.
Because they're made up of low-quality materials, which can help them last hardly around 7 years if you take care of them well.
However, if you use the TVs throughout the day without any breaks, then the lifespan of the TVs will keep coming down.
On the other hand, if we look at the construction, Samsung TVs are built using sturdier plastic and feel more solid. Because of the good quality materials used in the construction of Samsung TVs, you can expect them to last for a long time.
So, Samsung wins this category.
Related: Common Samsung TV Problems 
Every device that plugs into your home uses power, and your TV is just one of them. If we talk about Samsung TVs, they consume around 0.265 kilowatt-hours per hour.
On the other hand, Hisense TVs can consume anything from 45 watts up to 350 watts of power on average. The size of the television will affect the number of watts utilized.
A 32-inch Hisense TV uses 45–50 watts, which is more compared to Samsung TVs. The Hisense 55-inch TV is about 180–240 watts. The top-end model, the Hisense Laser TV 4K, consumes 325 watts.
The watts may go up and down according to the size of the tv. So, Samsung is the brand that wins the power consumption category as well.
Understanding the amount of power used by the appliances within your home can aid in saving energy and keeping your electric bill at a minimum.
By comparing Samsung's price tags to Hisense's, the Samsung brand is clearly more expensive. Samsung models are usually several hundred dollars more expensive than Hisense models.
It costs between $1000 and $3000 for high-end models from Hisense with great picture quality. The price will vary based on the model, but you can expect to pay between $250 and $350.
There are also Full HD models with smaller screens (40 inches or less) that cost less than $200.
There is no question that Samsung TVs are more expensive, especially when it comes to the premium segment: their large-sized flagship models are priced in the tens of thousands of dollars.
Samsung's high-end models do not come close to Hisense's high-end models in terms of price.
Compared to Hisense, Samsung does not offer such a wide range of affordable models. Starting at $300, Samsung's cheapest models are available.
Hessen still offers a wide variety of good-quality TVs with useful and attractive features, despite not offering models that cost thousands of dollars.
Even though the features that Samsung provides you with in their TVs are worth the money,
Therefore, Samsung is the winner of that category. But, if you're on a budget, then you can consider Hisense as your winner as it provides you with very good quality smart TVs for a very reasonable price.
Samsung Vs Hisense TV/ Which Brand Is The Best?
Hisense is a very good TV manufacturer that includes OLED, HD, UHD, 4k, and other high-resolution TVs. 
G-sync technology is built into the majority of Hisense TVs, making gaming smoother and stutter-free.
Not only that, Hisense TVs come with a good quality built-in speaker as well, which is great when you don't have your external speakers. So, is Hisense better than Samsung? 
The answers are no and yes. Yes, because it's way cheaper than Samsung TVs. No, because it gets outperformed by Samsung in a lot of features.
So, according to us, Samsung is the best brand and the final winner of this comparison. But, those who're on a budget and looking for the best TV should definitely go to Hisense TVs.
Hisense vs Samsung: Which one is the best brand? The answer is that Samsung is the best brand. because it gives you more functionality compared to Hisense TVs. Also, Samsung TVs are energy efficient, long-lasting, and stylish. 
Hisense is a good brand, but it fails to compete with Samsung TVs on a lot of things. However, if you don't want to spend much on a TV, then Hisense is the brand that you should go for.
That's it for today, guys. Which brands Tv are you going to buy?
1) Are Samsung TVs better than Hisense?

In terms of advanced features, durability, build quality, and style, yes samsung TVs are far better than Hisense TVs. However, if we talk about affordability, then Hisense is better than Samsung.
2) Is Hisense a good TV brand?

Yes, Hisense is a very good brand that provides you with TVs with the best TVs for a very reasonable price.
3 ) Is Hisense owned by Samsung?

No, Hisense tv is not owned by Samsung tv. This brand is owned by Qingdao capital fund state of china.