Are you facing problems with your Samsung TV? As electronic appliances age, they tend to develop issues. Fortunately, you can rectify these errors yourself.
As such, learning how to troubleshoot your Samsung TV will save you time and energy. This article will discuss the six most common Samsung TV problems and their DIY solutions.
Also check our guide on the best TVs under $150
1. App not running on Samsung TV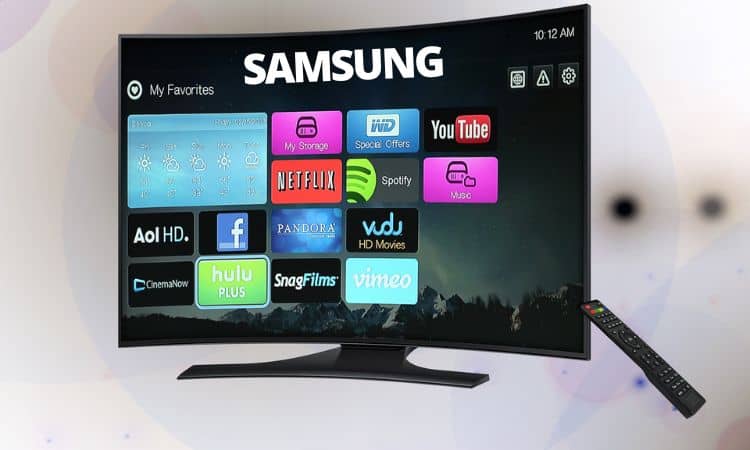 You may have experienced an app simply not running or opening on your TV. You tend to use an app, and either it doesn't start or it is crashing during consumption.
It's among the common samsung smart tv problems and there are multiple tricks to settle this error.
Firstly, you have to put your TV on a cold boot.
A

cold boot

restarts the TV after a complete shutdown.

Pressing off on the remote menu of the TV gets your TV on standby, and a cold boot starts over your TV by unloading extra apps working on it.
You can run a cold reboot by two methods:
Press the power button on your TV's Remote Control and waits until the TV switch off and turns on again.

Another trick for doing it is by unplugging your TV from the switchboard and plugging it in again after 30 seconds.
If these hacks don't resolve the problems, you must check for the app and firmware of your Samsung TV.
To test for the app update:
Hold on to the Smart Hub button and open the Features tab.

Search for the App that's causing trouble, then push the Enter key for some time.

A Sub Menu will come on your screen, from where you've to go Update Apps.

You'll have the list of apps that require updates.

Select your preferred App and wait for the app to install its update.
Even after the update, the app doesn't run, the app might not be in sync with the TV's firmware.
Go to the Setting and search for Support to update the firmware.

You'll see the option of Software Update under sub Menu, from where to press Update Now.

Your Samsung TV will look for recent updates.

If there is any firmware update available, your TV will download it automatically.

The firmware update will install on your TV soon after its download.
You may also look for firmware updates from the Download Center of the Samsung site.
Remember it is highly advised to get your TV a cold reboot soon after updating the app or firmware.
2. Black Screen is showing on Samsung TV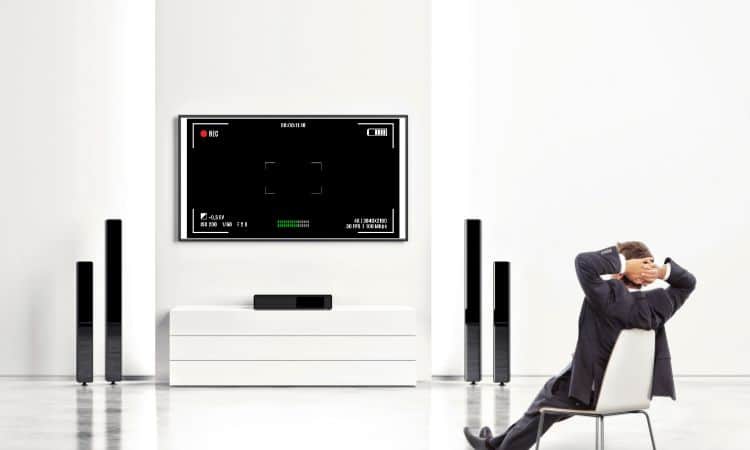 A black screen showing on display is one of the common Samsung TV problems. Although, this issue exists in many smart TVs regardless of their manufacturer brand.
Finding the cause of this error is simple, however, there can be multiple reasons behind the fault.
You may witness a black screen if there's a faulty connection between a video device such as a set-top box and the TV. If that's the case, you should change the cables of your TV.
If you aren't using any devices linked to your TV, the issue might be related to the power supply of your TV.
There is a high chance that you might have a defective capacity inside the power source.

The defective capacity will be leaking inside your power supply.

Take your TV to an authorized service center to get it repaired.
3. Flickering of Samsung TV's Screen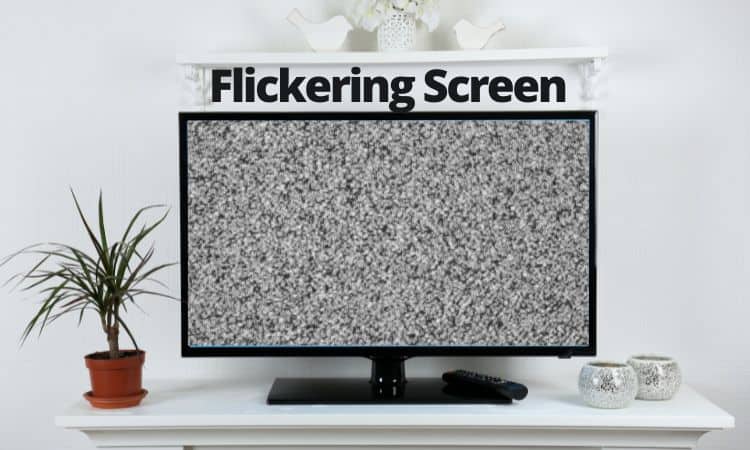 You may have face flickering of Samsung TV's screen while using it.
To fix this error, try to run a cold reboot on your system. Cold reboot aid to unburden all the extra load that your TV has been dealing with.

If the flickering remains persistent, you might have a defective jumper in your supply power. The latter can be corrected by a maintenance specialist at the customer service center.
4. Samsung TV goes Mute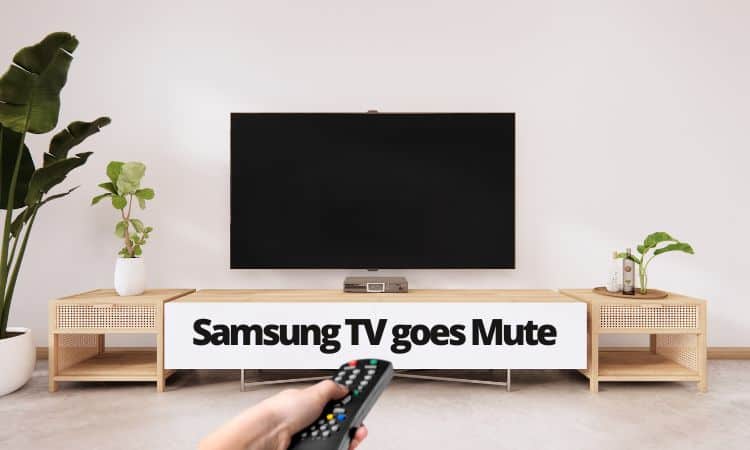 Another common Samsung TV problem one can bear is that it doesn't produce sound at times.
Firstly you should review whether you left the TV on Mute mode or if the volume isn't turned on. Although, it's obvious to check those settings. So, tune on and off the Mute button to check if it's working or not.

If the issue remains, test if a Bluetooth speaker or headset is linked to the TV. If it is, disconnect it from the Audio setting, or shut down the headset.
You can also run a cold reboot of the TV if it's still mute.
If the TV gives no sound after running the cold reboot, review your cable connection if consuming an external device, like a gaming console.

There may be a faulty cable that is messing with the audio system failure.
If you are consuming Samsung TV as a desktop monitor, try to check that your HDMI options on the desktop locate your TV as the audio output.
If you are viewing a clip from a USB device, you should also test the codec working for the clip.
Although Samsung TVs have a broad base for video and audio codecs, it is possible that the clip you're playing went unrecognized by the TV audio codec.
If the issues occur while you're binging shows from a streaming platform such as Netflix or YouTube, the lack of sound can be a complicated fault that may proceed into audio system failure.
To inspect which part of the TV is malfunctioning, try linking your Samsung TV to a series of headphones or speakers. If your TV makes a sound, the error is highly related to the internal speakers of your Samsung TV.

If the TV remains mute, the audio IC chip is the culprit behind this error.

The problems with the audio IC chip or TV audio codec will be resolved by taking your TV to an authorized repair center.
In the last two cases, you will need to have an authorized repair center look into your TV.
Remember to run a self-diagnosing feature from the Support menu to diagnose the errors related to your Samsung TV.
5. Smart Hub does not show any apps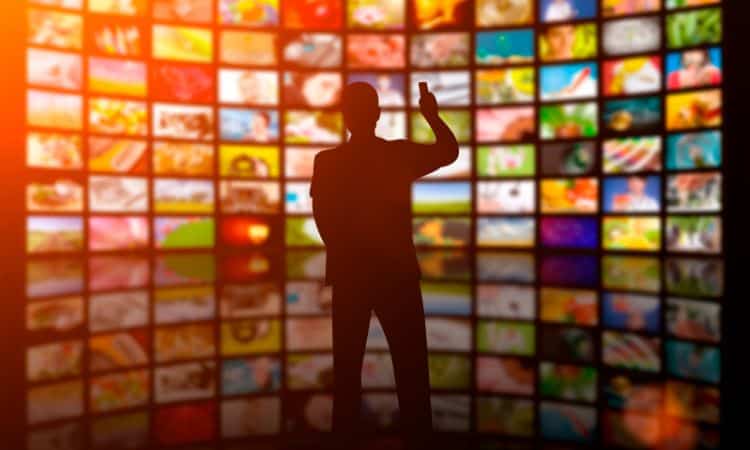 Smart Hub is the primary menu system of Samsung TVs. It contains all the settings and apps.
The users of System TV complain about the disappearance of apps from the Smart Hub and it's one of the common Samsung TV problems.
Despite looking everywhere, you can't search the app. If this case seems similar to you, here's how you can mend the error.
Firstly, try to switch your TV back to its default settings.
Push the Smart Hub button on the remote menu. (For older versions, you have to hold the Home or Menu key)

Once the Smart Hub catalog opens, enter the following commands: fast forward, 2, 8, 9, and rewind.

Pick the different location in the Setup bar, then Accept its Terms and Conditions.

The Smart Hub will update and restart.

Then repeat the same steps to switch back to your current location.
If the error persists, you've to run a Factory Reset.
You can access the Factory Reset settings under the Self-Diagnostic Bar of the Support Settings. It will be placed at the bottommost.

You'll be asked for a security PIN, enter 0000 which is set by default.

Pick your functions, and your TV will reset to its brand-new state.
6. Wi-Fi not Connecting to Samsung TV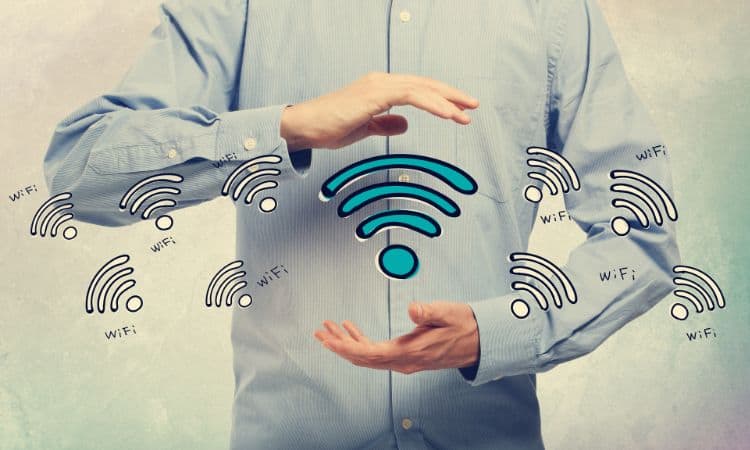 Wi-Fi connecting issues are one of the common Samsung TV problems. Even, this fault exists in multiple smart TV brands and it sabotages the purpose of their production.
Although an Ethernet connection gives you a more stable network, it can be irrational for some users, especially for those who have placed their routers far away from the TV lounge.
Firstly, you need to test whether your other devices such as phones or iPads are linked to the network or not.
If other gadgets are getting the internet connection, try to disconnect one of them that is not in your use to review if your TV gets its connection. If yes, Wi-Fi signals were congested before.

If not, reboot your TV beside the Wi-Fi router, and wait for each device to restart again. Once each device is turned on, try to connect to Wi-Fi again.

If your TV is showing no signs of a Wi-Fi connection, there might be a fault that the Samsung repair center can handle.
The Bottom Line
These common Samsung TV problems are normal for any television user. You shouldn't be alarmed by them. Moreover, they're easily solvable with the tips mentioned above.
How do I restart my Samsung smart TV?

To restart your Samsung smart TV, follow these steps: 

Using your remote control, press and hold the power button for about 5-10 seconds until the TV turns off and back on again. 

Alternatively, you can navigate the TV's settings menu, find the General or System section, and select the Restart option. This will refresh the TV's system and clear any temporary glitches that might be affecting its performance.

How do I fix problems on my Samsung TV?

To fix problems with your Samsung TV, you should first figure out what the problem is. If you're having trouble connecting, ensure your wires are properly plugged in and check your Wi-Fi settings. 

Change the picture settings and ensure the right input source is chosen to fix viewing problems. If the remote doesn't work, try to fix it or change the batteries. Most software problems can be fixed by turning the TV off and on again or by changing the firmware through the settings menu.

 If problems keep happening, you can look at the user manual or call Samsung's customer service for advice that is specific to your TV type and problem.

Are Samsung TVs repairable?

Yes, Samsung TVs are usually repairable. Samsung has authorized service centers with experts who can figure out what's wrong with a TV and fix it. Experts can often fix common problems like display problems, sound problems, and problems with connecting to the internet. 

But the type, age, and amount of damage can change how easy it is to fix. In some situations, fixing a Samsung TV might be cheaper than buying a new one. 

Experts can help you determine if a TV problem can be fixed by calling Samsung's customer service or going to one of their authorized service centers.