As a general rule of thumb, the conference room TV should be able to constantly show bright images with deep blacks. That must be able to display high-quality images from wide angles.
Secondly, the best Conference room TV must have the latest smart TV features to support meetings on popular platforms like Zoom, Teams, Skype, and Google meets. 
We have carefully reviewed many TVs and had detailed insight into the features of the latest TV brands. We have made a discreet list of the 8 best conference room TVs that will be perfect for your office conference room setting.
Our Top 10 Picks For Best TVs For Conference Room Reviewed
Let's now review our top 10 picks in detail. We also have for you down below:
 A Detailed Buying Guide
FAQs section. 
1- LG 65 Inch C2 OLED (Large TV For Conference Room)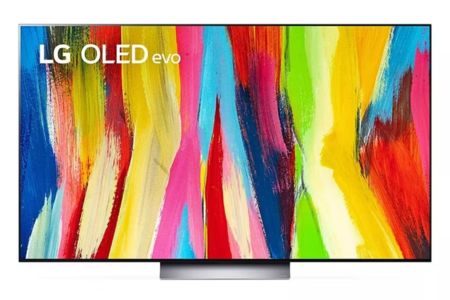 Screen Size: 65-Inch| Display Type: OLED| Resolution: 4k| Refresh Rate: 120Hz| HDR: Dolby Vision, HDR 10, HLG| Smart Apps: Netflix, Hulu, apple tv, prime video, and many more| Voice Assistant:
Alexa, Google Assistant, Airplay 2| Connectivity: HDMI 2.1 ( 4 PORTS) WiFi, Bluetooth, USB
Our first pick in the line of best TV for the conference room is the LG OLED C2 TV. It is second in line with the LG C series. This model has so far the best wide viewing angle. That is a key feature we need in a conference room tv.
EVO display panel is an addition to this latest model. These OLED TVs from LG are the gold standard when it comes to displaying technology.
It uses a powerful a9 Gen5 AI processor. 4k. That can improve and adjust the picture quality for the specific content. 
The high dynamic range in C2 is handled by dynamic tone mapping pro function. It produces HDR bright images. There is no LED backlight so it gives deep blacks and an amazing contrast ratio.
Its 4K Ultra HD display resolution can display billion rich colors. It has a 120k variable refresh rate.
In my experience, LG C2 OLED TV has 4 HDMI 2.1 ports. That means you can connect your latest gaming consoles and it will give you a great gaming experience.
In our testing, You can connect the LG C2 TV with your phone via WiFi or alternatively it has a Bluetooth option too.
For Voice assistant, you have more than one option. ALEXA, Apple Air Play2, Google Assistant, you can work with any of these.
In my opinion, LG C2 OLED has Dolby atoms for sound accuracy and the AI sound feature creates a very immersive sound scheme.
The design is very slim and it is available in many size ranges. 42,48,55,65,77,83 inches.
But a 65-inch OLED tv would be a great option for the conference room. 
LG C2 has its Web OS operating system for smart TV options. A number of apps and free streaming options like Netflix, Hulu, Disney plus, prime video, etc. are available on TV.
LG C2 OLED TV has set a new standard for color accuracy and rich display. In addition to the latest features and sleek design, it has a superior wide-angle view. That is perfect for any size of the conference room.
"The OLED evo panel ensures deep, true blacks and vibrant colors, producing an outstanding contrast ratio. With 4K resolution and support for various HDR formats, including Dolby Vision and HDR10+, you'll experience breathtaking detail and lifelike visuals."
"The built-in AI ThinQ technology enables voice control, allowing you to navigate the TV, search for content, and control other compatible smart home devices using just your voice."
Color accuracy

EVO display panel

Exceptionally accurate viewing angle

Incredibly thin and beautiful design

Support all high-quality gaming consoles with HDMI 2.1 

Produce rich deep blacks and contrast ratio
TVs Automatic brightness limiter (ABL) is annoying when it is used as a monitor (set it to "High") to have fewer changes in scene brightness
2- LG B2 OLED (Best Flat Screen TV For Office)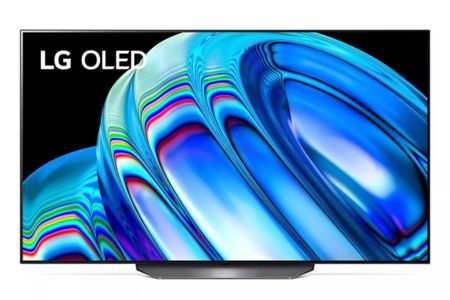 Screen Size: 65-Inch| Display Type: OLED, UHD| Resolution: 4k| Refresh Rate: 120Hz| HDR:HDR10, HDR 10+, Dolby vision| Smart Apps: Netflix, Hulu, apple tv, prime video, and many more| Voice Assistant: Alexa, Google| Connectivity: HDMI 2.1 ( 2 PORTS) WiFi, Bluetooth, USB
This is next in line with the B PUA series. It has improved in the display as it shows great contrast and deep blacks ratio thanks to its UDH-rich display. 
It is a great option for the conference room as it can huddle glare. Also, it has a superior viewing angle from any distance. The image will remain accurate and clear.
LG B2 TV has a 7 Gen5 AI processor. Which is a step higher than the previous Gen 4 processor. 4k OLED display with UHD resolution. Its consistent self-lit pixels are perfect for even brightness and boosted colors.
It's a budget model OLED that gives you a high dynamic range picture with almost infinite contrast and a deep black ratio.
In my own experience, It has one ethernet, and has a total of 4 HDMI ports. 2 HDMI ports are present on the side and 2 rear on the rear. Port 3 and 4 have HDMI 2.1 bandwidth.
You can connect your phone or use it as a display monitor. It is great either way. It has a refresh rate of 120Hz. The B series has an amazingly thin design. Its gallery mode will turn it into displaying art when it is not in use. 
It is recently available in 55, 65,77-inch display sizes.
LG B2 Two voice assistant options, ALEXA and Google. It has LGs own Web OS operating system. You get a number of apps and streaming options on this smart OLED TV.
LG B2 OLED is a great budget option in modern OLED TVs.
LG B2 OLED TV is slightly low in price than other OLED TVs. But it gives all the luxuries of higher-end models. You are going to have a decent monitor in LG B2 in your conference room.
"For gaming enthusiasts, the LG B2 excels with its low input lag and high refresh rates. It's compatible with NVIDIA G-SYNC and AMD FreeSync, reducing screen tearing and stuttering during gaming sessions. Gamers will appreciate the responsive and fluid gameplay experience on this TV."
"The LG B2 comes with a generous selection of ports, including multiple HDMI inputs, USB ports, Ethernet, and optical audio out. Additionally, it supports Bluetooth and Wi-Fi connectivity, enabling easy screen mirroring and streaming from your mobile devices."
Accurate wide viewing angle

Dolby Atoms sound support creates exceptional sound, eARC audio return channel

Deep black 

Amazing contrast ratio

The detailed and rich picture with high-performing gaming

HDMI 2.1 support
Brightness could have been a bit improved
3- Sony 48-Inch 4K TV A90k series (2022 Model)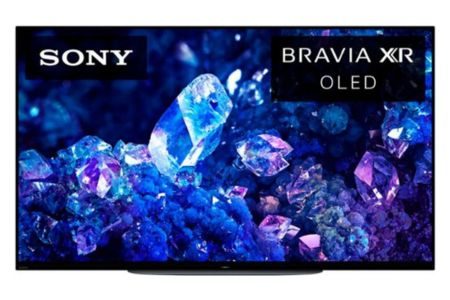 Screen Size: 48-Inch| Display Type: OLED| Resolution: 4k| Refresh Rate: 120Hz| Smart Apps:Hulu Plus, Amazon Prime Video, HBO Max, Disney+, Netflix.| Voice Assistant: Alexa, Google| Connectivity: HDMI, USB
Last but not least, our third pick is another great product from Sony, which never lets us down. This one has a smaller screen size, which makes it great for smaller rooms, but that doesn't mean it has less features. 
This smart TV is perfect for you if you want a smaller screen with all the features of a big TV. It has a 4k resolution and an OLED screen, so it can show brighter pictures and darker blacks without glare or problems with contrast. 
It's a smart Google TV that answers quickly to voice commands and has features like Dolby Vision and HDR to give you the clear pictures you want. 
The unique thing about the Sony A90K line is that it has PS5 support built in. This is an extra reason why gamers should buy it right away. 
In my experience, The HD Tv supports HDMI, WIFI, USB, Ethernet and more. It's a high-end gamer, also known as a TV.
Those looking for displays with a modest to average size and a large number of characteristics will find this to be an excellent option. A perfect match for the spaces involved.
"The low input lag and quick response time ensure that every move you make is reflected on the screen with lightning speed, giving you a competitive edge in fast-paced games. Plus, with the Google TV interface, navigating between games, apps, and media content is a breeze."
"The TV supports Dolby Atmos, creating a 3D audio experience that draws you into the heart of the action. However, for a truly immersive cinematic experience, we recommend connecting the TV to an external sound system."
Pretty feature-full tv

Ideal for gamers

Connects to variety of options

Fabulous picture quality 

Enhanced sound capacity
Pricey for a little screen.
4- Sony A80K OLED (Best TV for Home Office)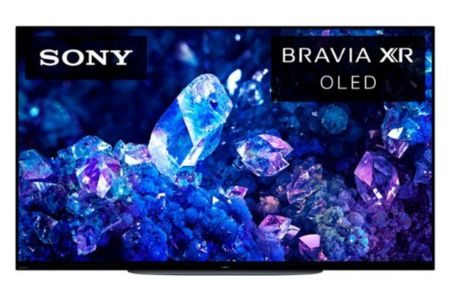 Screen Size: 65-Inch| Display Type: UHD| Resolution: 4k| Refresh Rate: 120Hz| HDR:HDR10, HLG| Smart Apps: Netflix, Disney Plus, YouTube etc| Voice Assistant: Google Assistant| Connectivity: Wi-Fi, USB
Sony A80K OLED is the latest sony TV. It is a 4k UHD display setup. So you would enjoy every little detail of your favorite TV content.
It's one of the best conference room tv and the TV for the home office. Because it has an HDR display with a 120 Hz refresh rate. It will show HD images even in dark rooms.
In our testing, Sony A80k gives a great gaming and movie experience with HDR and variable refresh rate.
You can watch clear pictures even from the far right or far left of the conference room. 
The picture quality remains the same. Although its ani-glare feature is not too good, it gets the job done.
It has 4 HDMI ports. 2 ports have HDMI 2.1 support and one of them has an eARC connectivity option. There are 2 USB port options too.
It shows bright images but it could have been better in this particular area. In a very bright room, its brightness is just fair. 
UHD images show accurate images. The contrast and deep black ratio are impressive. 
Sony TV sound quality is another highlight feature. 
It has dual woofers Dolby atoms support. Its dual acoustic vibrates to produce sound from the entire screen
In my experience, It has Google Assistant so you can speak remotely by pressing the Google assistant button and saying your command.
Netflix's adaptive calibrated mode streams a movie in the same setting in the way it actually has to be displayed.
You would have to set up the Google TV to enjoy all the smart TV apps. It is full of great quality content. You will enjoy binge-watching the shows on the immersive display of Sony A80k.
Sony A80k 4k OLED TV is a perfect choice for a Conference room or office room. It has a near infinite deep black and contrast ratio. The wide viewing angle and quick refresh rate make it perfect for gaming consoles and mixed usage.
"Though the sound quality may not be on par with the visuals, investing in external audio solutions will easily remedy that. If you're in the market for a premium TV with state-of-the-art features and gaming capabilities, the Sony BRAVIA XR A80K is undoubtedly a top contender. With its excellent performance and stunning design, this TV is worth every penny."
"For the gaming enthusiasts, this TV caters to your needs exceptionally well. The exclusive gaming features optimized for PlayStation bring gaming performance to a whole new level. With low input lag and smooth motion handling, you'll enjoy a truly responsive gaming experience. The high refresh rates further enhance gameplay, ensuring that you get a competitive edge in fast-paced games."
Wide viewing angle

The excellent variable refresh rate for HDR gaming and movies

Super quality

sound with bass without any soundbars

Great reflection handling

Infinite deep black, highly saturated colors

Beautiful slim design
The image is only fairly bright in a very bright area
5- Sony BRAVIA XR A95K (Best Conference Room TV With Camera)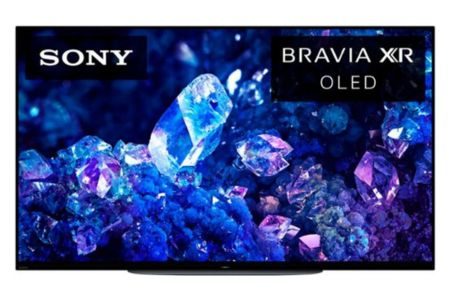 Screen Size: 65-Inch| Display Type: OLED| Resolution: 4k| Refresh Rate: 120Hz| HDR: HDR10, HLG, Dolby Vision| Smart Apps: Netflix, Disney Plus, YouTube etc| Voice Assistant: Google Assistant| Connectivity: Wifi, USB, Bluetooth
Sony Bravia XR A95K is an overall best tv. It is as equally good as the LG C2 OLED. Sony A95K is not only OLED TV but it is QD (quantum dot) tv. That means it has a layer of quantum dots to improve picture quality and image brightness.
This was the most anticipated model for 2022. It successfully lives up to expectations with its most natural-looking picture quality right out of the box.
The brightness is not too high. The A95k model shows uniform and accurate pictures from wide angles.
This 4k refresh rate is able to show SDR and HDR images with superior accuracy. Its 120 Hz refresh rate is perfect for gaming. It has a very fast variable refresh rate.
This Sony Bravia A95K comes with a Bravia Cam, that functions perfectly with Google Dua App for video calls. The A95K TV has infinite contrast to deep black ratio. 
The sound system is also one of the best among all the latest TVs. It has acoustic surface audio plus technology with 2 woofers and 2 actuators behind the screen. It feels like the sound is coming directly from the screen.
In my own experience, It has multiple connectivity options. 4 HDMI 2.1 ports, 2 of them have gaming features like variable refresh rate, 4k at 120 Hz. One HDMI has audio e ARC support to deliver uncompressed sound from any connected device.
The Google smart OS has tons of apps. You can use Google Voice assistant to operate a TV with voice.
Sony Bravia A95k is a golf standard of TVs right now. We could not see any downside as of now. The HDR picture quality, quick 120Hz refresh rate, and great sound technology make it probably the best TV OF 2022. Also, this is the only conference room TV with a built-in camera. ( camera is packed along with the TV in the box).
"The user interface is clean, intuitive, and personalized, making it effortless to find what you're looking for. Google Assistant integration allows for voice control, enabling you to control your TV, search for content, and access various apps without lifting a finger. Plus, built-in Wi-Fi ensures smooth streaming, so you can enjoy your favorite online content hassle-free."
"The Sony A95K Series's standout feature is its QD-OLED display technology, and boy, does it deliver! With a 4K Ultra HD resolution, every frame bursts with vivid colors, crisp details, and unparalleled contrast."
Realistic sounds with acoustic surface audio plus technology

Realistic Image with QD technology

Wide viewing angle

Multiple refresh rate, 120Hz at 4k

Multiple gaming input ports

Excellent Reflection handling 

Great gaming TV
The Blacks of this TV are not too deep. It looks blue-ish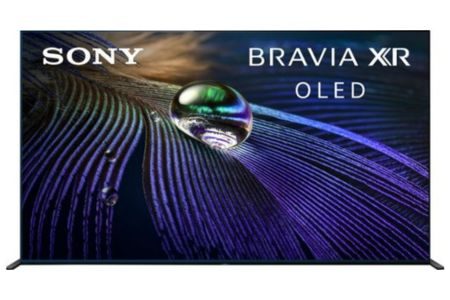 Screen Size: 90-Inch| Display Type: OLED| Resolution: 4k| Refresh Rate: 120Hz| Smart Apps: Netflix, Prime Video, Hulu, Vudu, Google TV| Brand: Sony| Connectivity: USB, HDMI
The Sony A90J is yet another good choice for conference Tvs for offices. Its near-instantaneous response time is 3.1 milliseconds. With this function, the screen looks smooth and doesn't have many disturbances.
Even though there may be differences between pieces, the Sony A90J has great grey uniformity. Overall, the screen is pretty even, and there are almost no signs that it is dirty.
The Sony A90J has great viewing angles, but they are not even close to as good as those on the LG A1. Even so, if you look at the picture from an angle, it won't look wrong or washed out because the angles are wide enough.
The Sony A90J doesn't have a backlight, but its nearly infinite contrast ratio makes up for this as a great local dimming feature. The Sony A90J diffuses both direct and indirect reflections well because of how well it handles reflections.
The HDR lighting of the model is good. It's not as bright as the Samsung QN90A QLED, which is one of the best LED TVs. Still, it works better than most of the other OLEDs we've tried. 
Even when they are surrounded by black pixels, bright white pixels look great. Also, around bright things in dark places, there is no growth.
The Sony A90J is an best TV for conference rooms because it responds quickly and has low input lag. It has great picture quality, which makes the action look smooth. Even though it doesn't get as bright as an LED TV, its infinite contrast ratio lets it get bright enough to show most HDR highlights.
"When it comes to picture quality, the A90J is a true champion. Its BRAVIA XR processor delivers incredibly realistic images with vibrant colors, deep blacks, and stunning contrast levels, thanks to the OLED panel."
"The A90J doesn't disappoint in the audio department either. Sony's Acoustic Surface Audio+ technology utilizes the screen as a speaker, creating a unique audio experience where the sound comes directly from the action on the screen."
Superb build quality

Near-infinite contrast ratio

Excellent gray uniformity

Near instantaneous response time

Wide Viewing angles
Risk of permanent burn-in
7- LG GX OLED TV (best Tv for sports and video games)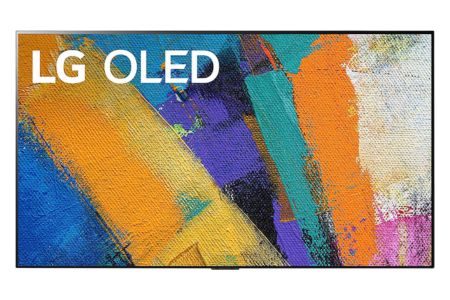 Screen Size: 55-Inch| Display Type: OLED| Resolution: 4k| Refresh Rate: 120Hz| Smart Apps: Netflix, Prime Video, Hulu, Vudu, Google TV| Brand: LG| Connectivity: Wireless, Bluetooth, USB, Ethernet, HDMI
LG GX OLED is another great TV for watching sports and also the best TV for conference rooms. The Gallery Series is great because it has wide viewing angles that keep colour and clarity even when you look at it from more than 45 degrees away.
The LG GX has great grey regularity. The centre of the screen looks a little dirty, but it shouldn't get in the way of watching sports. The LG GX has an infinite contrast ratio because every single pixel can be turned off. This makes blacks that are perfect.
With a reaction time of 2.3 ms, the motion looks pretty smooth most of the time. But if you overshoot in dark transitions, you might get blurry movements in dark places.
With a 14.9 ms lag time, it can skip video processing for games. Also, the set can handle 4K video with frame rates of up to 120Hz and different frame rates.
The LG GX has a good maximum brightness. It gets bright enough to cut down on glare in places with mild light, but it might not be the best choice in places with a lot of light. 
Still, this TV is bright enough to show small HDR highlights at a good level of brightness. Dolby Vision changes the brightness and dynamic range based on how bright the room is.
The LG GX is best Tv for Conference rooms. Wide viewing angles and an almost instantaneous response time are both features. Both of these lessen motion blur if you want to watch the game with many people. In my experience, Its nearly infinite contrast ratio and perfect black uniformity make it an excellent option for watching movies in a dark setting
"Its α9 Gen 4 AI Processor delivers stunning visuals, enhanced clarity, and smooth motion, ensuring a truly cinematic experience. The TV supports HDR formats such as Dolby Vision IQ, HDR10, and HLG, bringing out the full potential of HDR content."
"When it comes to audio, this TV doesn't disappoint either. Its Dolby Atmos compatibility creates a surround sound-like experience, immersing you in rich, multidimensional audio. The OLED77GXPUA also includes AI Sound Pro, which analyzes audio content in real-time and optimizes the sound output accordingly."
excellent viewing from a wide angle

Reliable webOS platform for smart TVs

Performs well in well-lit spaces 

Near instant response time
Risk of Permanent Burn-In
8- VIZIO 65-Inch P-Series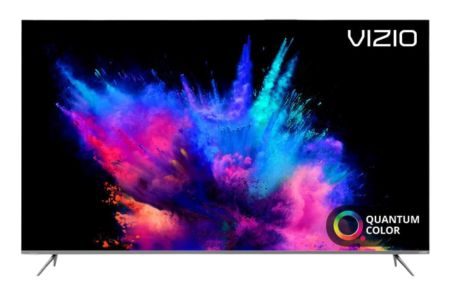 Screen Size: 65-Inch| Display Type: QLED| Resolution: 4k| Refresh Rate: 120Hz| HDR:HDR 10+, HDR10| Smart Apps: Netflix, Disney Plus, YouTube, etc| Voice Assistant: No| Connectivity: Wifi, USB
VIZIO has made its place among all the old TV brands. Just launched in 2004, it has a great market for its TVs.
VIZIO TV P series is able to handle a wide range of colors thanks to its quantum color technology. It's a good choice as a conference room TV for its fast response and variable refresh rate.
But it is not great TV for gaming. It gives a fairly good HDR picture. The wide viewing angle is not too accurate.
In my opinion, VIZIO P series has 200 local dimming zones and 1200nits peak brightness. That means it will be able to show vivid images even in a very bright room.
Its High dynamic range is able to handle 4k multiple refresh rates at 120 Hz. the design is very slim and attractive. 
P- series has 4 HDMI ports and 2 of these are HDMI 2.1. Among the other 2, one is for eARC support. So you can connect soundbars easily. It will produce high-quality sound.
VIZIO TVs have Chromecast OS. that supports a variety of apps on it. It has no voice assistant feature.
But overall, for 600 bucks, I'd highly recommend you this VIZIO P series to experience high picture quality.
Vizio P-series is an excellent budget model QLED Tv with a UHD display at a 4k refresh rate. It shows a wide range of colors and peak brightness. You can buy this tv for the conference room as it has amazing reflection handling quality. It's the best Tv right now from VIZIO.
"If you're in the market for a high-end 65-inch 4K HDR Smart TV, the VIZIO should definitely be on your shortlist. We give it a big thumbs up and confidently recommend it for an incredible home entertainment experience."
"The TV's performance remains smooth, and we noticed minimal lag while switching between apps or input sources. Gamers will be delighted to know that this TV supports a variable refresh rate (VRR) and low input lag, making it an excellent choice for console and PC gaming. We were impressed by how responsive and immersive gaming felt on this TV."
Handles high reflections

Support variable refresh rate (VRR) shows a high-quality image AT 120 Hz

Peak brightness up to 1200nits

Perfect Deep black and contrast ratio
The viewing angle is not accurate

Not too great gaming experience due to slow response time
9- TCL 55" CLASS 5-SERIES S546 (Best Small Smart TV For Office)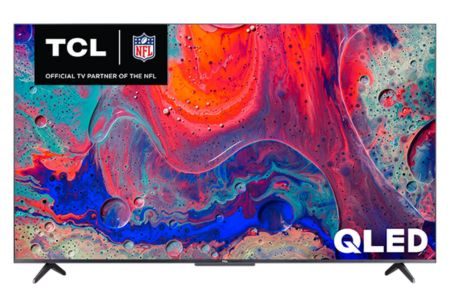 Screen Size: 55-Inch| Display Type: QLED| Resolution: 4k| Refresh Rate: 120Hz| HDR: HDR 10+, HDR10, HLG| Smart Apps: Netflix, HBO, Apple TV, Hulu, etc| Voice Assistant: GoogleConnectivity:Wifi, USB
TCL TVs has gained a place among giant tv brands like Samsung and sony by adopting the latest technology and selling it at a budget price.
This QLED mini LED Tv has a 4k refresh rate at 120 Hz. which means you are going to watch content very crisp and clear. Even when the pictures are rapidly changing on the tv.
The design is slim and its overall look is more plastic with a metal stand.
TCL 5 series high dynamic range enables variable refresh rate(VRR). It is HDR10 and HDR10+ enabled. The brightness is amazing with HDR dynamic refresh rate. It wasn't available in Roku OS. 
In my opinion, It has Dolby Vision that shows a more realistic image. QLED panel with mini LED lights up every pixel so you get a premium contrast and deep black ratio.
The TCL 5 series s546 has not a great wide viewing angle. Picture accuracy is reduced when you watch it from various angles.
In my own experience, It has Google TV operating system that is superior to Roku. Google voice assistant enables you to directly give commands to monitor without a remote.
But you can use a remote too. 
It has 4 HDMI ports 3 of which are HDMI2.1. One of those three has eARC enabled. So you will get uncompressed sound from any connected device through this port.
The internal sound system produces a decent quality sound that is loud enough. But there is not enough bass in the audio system.
It has numerous apps on Google TV.  overall it's the best office room TV.
This TCL Series 5 s546 has everything that great tv should have. Mini LED screen with a variable refresh rate. That is equally great for movies and gaming. That too is not the too exorbitant price tag. It deflects reflection. Wide angle view is'nt great. Overall it's a great TV with many great features.
"The TCL 55″ 5-Series offers a comprehensive set of connectivity options. With built-in Wi-Fi, connecting to your home network is effortless. The inclusion of Ethernet ensures a stable and fast internet connection for smoother streaming and online content."
"The first thing that caught my eye was the elegant and modern design of the TCL 55″ 5-Series. The slim bezels around the screen contribute to an immersive viewing experience, while the overall build quality feels sturdy and well-constructed. It easily blends into any living room setup, adding a touch of sophistication."
High contrast and deep black ratio

Very affordable QLED MINI LED TV.

Great refresh rate in rapidly moving scenes

Robust picture quality for HD content
10- LG 75'' Class QNED 80 Series- Best Tv For Conference Room Presentation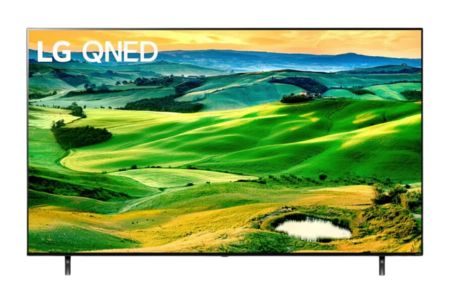 Screen Size: 75-Inch| Display Type: QLED| Resolution: 4k| Refresh Rate: 120Hz| HDR: Active HDR (HDR10, HLG), HDR Dynamic Tone Mapping| Smart Apps: Netflix, Amazon Prime, Disney +, HBO Max, Apple TV and more| Voice Assistant: Alexa, Google| Connectivity:  Bluetooth, USB, Ethernet, HDMI, Wifi
When the mini-LED dimming zones are put together, QNED TVs have a lot of dimming zones. This helps achieve vibrancy in both SDR and HDR modes, as well as contrast and amazing clarity. 
With Alexa, Google Assistant, Airplay, and Homekit, you can use your voice to control your smart TV and all the other smart gadgets in your home. 
On-point color brightness and vibrancy with Quantum dot nano-cell color technology that shows more accurate and richer colors. 
The A7 Gen5 AI Processor 4k is a powerful processor that can change the picture and sound quality to a level beyond perfection. 
The local dimming feature works very well to improve contrast and get rid of the halo effect for a clearer picture. 
Guess what? The refresh rate is 120 Hz, which lets you play games at their basic level and makes the picture clear and sharp.  It keeps up with real-life game action or play motion. 
With HDMI 2.1 and LG Game Optimizer, the FreeSync Premium function adds more value to how you play games.
Overall, this again is one of the best conference room Tv for offices  with all perspectives. Either you need it for gaming on playstation 5 which is also an integrated option with 120hz impressive refresh rate.
"The TV is equipped with a powerful processor that handles multitasking, app loading, and content streaming with ease. Gaming enthusiasts will appreciate the low input lag, making this TV a great choice for console gaming."
"LG QNED80 Series 75-Inch Class QNED Mini-LED Smart TV is undoubtedly on the higher end of the price spectrum, it justifies its cost with the exceptional display quality and overall performance. If you're a cinephile, avid gamer, or simply someone who appreciates top-notch visual experiences, this TV is definitely worth the investment."
HDR, great picture quality with all aspects

User-friendly settings and interface 

Excellent local dimming feature 

Satisfactory sound quality
Local dimming removes backlight bleeding clouds from the screen.
Features Of a Best Conference Room TV
Commercial TV
The best conference room TV is very different than a TV designed for home settings. Commercial TVs have superior technologies that serve best for business meetings and communicating with customers.
Commercial TVs have more applications than consumer tv. It enables broadcasts through multiple platforms.
To enlist a few, it should show a brighter image. Commercial TVs give a brightness of 300-5000 NITs. It is way more durable. Most importantly, most commercial TVs come with 3 years warranty.
HDMI 2.1
Make sure that your latest conference room TV has HDMI 2.1 ports. These are huge leaps over the last HDMI 2.0.  HDMI 2.1 has dramatically decreased input lag time in gaming. 
It shows a significant Variable Refresh Rate. (VRR). it plays 4k at 120Hz. It can even show 8k at 60Hz and can handle up to 10k. That is perfect for commercial and business use.
So you would not experience any slow images if you connect your device with HDMI 2.1. It shows high contrast images with adjustable brightness with its dynamic HDR feature.
Size
In a conference room, the Tv should be the appropriate size. So that it is easy to view from a greater distance.
It, in turn, depends upon whether you have a very big conference room or it is an average size room. For 12 feet or the smaller room, a 55-inch tv will be just perfect. But if you have a bigger setup then we'd suggest buying at least a 65" TV.
For a 24 feet long conference room, with 12 seats or more, a 90" TV will be a good choice.
Viewing Angle
It becomes really annoying when in a big conference room you are not able to get a clear image. Because some TVs show inaccurate images from off-center.
So for that reason, get a wide viewing angle TV for the conference room. That way everyone will enjoy the same quality of the image from various distances.
Glare
Modern conference rooms have great windows. Alternatively, meetings are held in a very bright room with a lot of ceiling lights.
The conference room TV must have anti-glare filters. The plasma LED TVs with anti-glare filters effectively diffuse the reflection.
Audio
An extraordinary conference room experience is not possible without great audio quality on a TV. It is important to engage the audience.
So you must select a TV with decent sound quality and bass.
Burn-In
Sometimes you forget to turn the TV off and the screen is still with the bright image for several minutes to hours.
That's where some tv experience screen burn. That means your TV has visible spots on it and that won't go away whatever you do. Some TVs have self-healing properties for short-term image retention.
While many brands claim that their tv has anti-burn-in technology. Either you go for those TVs or buy a tv that has auto refresher. TV with auto refresher will automatically shift pictures by a few pixels after a few minutes to avoid burn-in.
Which TV is Best for the conference room?

Samsung N95B OLED TV is the best TV for the conference room. It can effectively handle reflection. You can have a uniform image from anywhere in the room.

Which TV is Best for the office?

Sony BRAVIA XR A95K  is the best one for office use. Its excellent local dimming feature shows deep blacks.
Its anti-glare feature enables it to deflect light in very bright office lights. Even the big office room with wall-size windows will work just perfectly.

What kind of TV do I need for a conference room?

A TV that can show uniform quality images from variable viewing angles, anti-glare feature, the optimum screen size ( preferably 65 inches and up), great built-in sound and bass ( it would be better if it has eARC input support and Dolby Atoms), and it must have multiple HDMI 2.1 ports.

What size TV should I get for a conference room?

The conference room tv size depends on the room size itself. For 12 feet or smaller room length, a 55" TV is a good size.
For any room with a size greater than 12 feet, you should buy at least a 65" TV, and obviously, you want to go with a greater size than 65" inch for a much larger room.

What size TV is good for an office?

An average conference room is 12 feet long. For a small room, a 55-inch TV will be a great choice. We would suggest buying a 65-inch size TV for a 12-seat conference room in the office.

Can a TV be used for video conferencing?

Yes, Modern TVs are tested for their use as monitors. They give far superior image quality than a projector system. So yes, TVs can be used for video conferencing.