When it comes to installing a wall mount, you might be confused about the bolt size. There are multiple options but which one should you use for your TV?
In this article, we will discuss the types of screws available in the market and what size screws are compatible with your mount. 
Following things are some things we will also cover in this article:
Important Tips

Frequently Asked Questions
Without further ado, let's get into it.
Types of Wall Mount Screws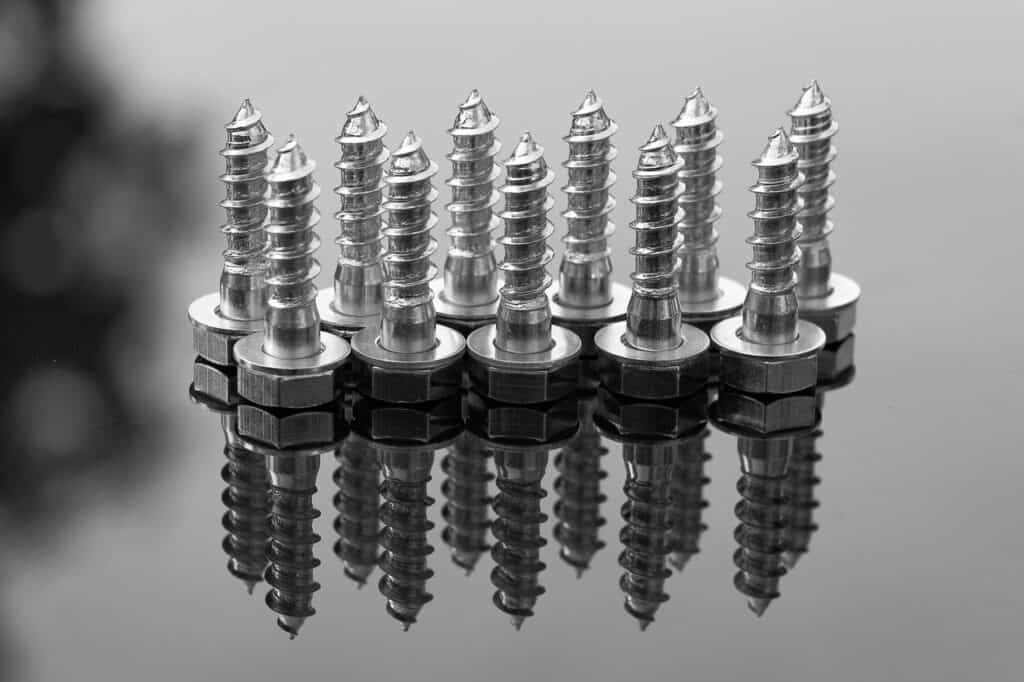 You should know that there are multiple types of wall mounts that you can choose from.
The three main types are M4, M6, and M8 size screws. All of them have different lengths and bolt sizes to fit a variety of TV wall mounts.
How do I know which one is compatible with my TV wall mount?
Each TV wall mount comes with a set of instructions that explains the size of screws you can use. Since a mounting bracket is designed to hold different TV sizes, it is also compatible with multiple screw sizes.
Another way to know what screw size is compatible with your flat display mounting interface is through VESA. They have all the necessary dimensions you need to attach a TV to the wall bracket.
Are TV mount screws different from the wall bracket?
As a matter of fact, they are completely different. The aforementioned size screws are solely for the TV plate. However, wall mounting screws can be used in a variety of ways.
You can use hollow wall anchors or plastic washers to bolt the mount bracket on a wall. Furthermore, you can even use different sizes to hold the weight of your TV properly. 
How can I measure the screws sizes of a TV?
You can measure the screw size by using a pencil or a toothpick. Simply insert it in the mounting holes for the mounting plate and mark it. 
After that, measure it and compare it to the VESA chart to get the correct screw size for your TV mount.
What's the difference between M4, M6, and M8 screw sizes?
The main difference is their lengths. M4 is the shortest while M8 is the longest among them. For example, a 44-inch Samsung TV is compatible with M4 TV mount screws.
While on the other hand, LG TVs of the same screen size are compatible with M6 screws. It all depends on the width of the TV.
Why should I use the appropriate screw size?
Even though all the screws for TV mounts are lag bolts, there is still a limit to the mounting hole. If you use a bigger size, it can potentially damage your TV's screen. 
M6 is the most common screw size that can fit medium and large-scale TV easily. TVs tend to exert a lot of pressure and the mounting screws ensure that the weight is distributed evenly. 
The mounting interface standard states that you can use a smaller screw size to mount a TV on the wall. But it is only recommended for small and medium-sized TVs.
Are these screws included with the TV wall mount?
In most cases, your TV wall mount will include the screws needed to mount both plates. However, you can buy the standard metric rack screw packs from any hardware store as well.
How to Determine the Size of Bolts?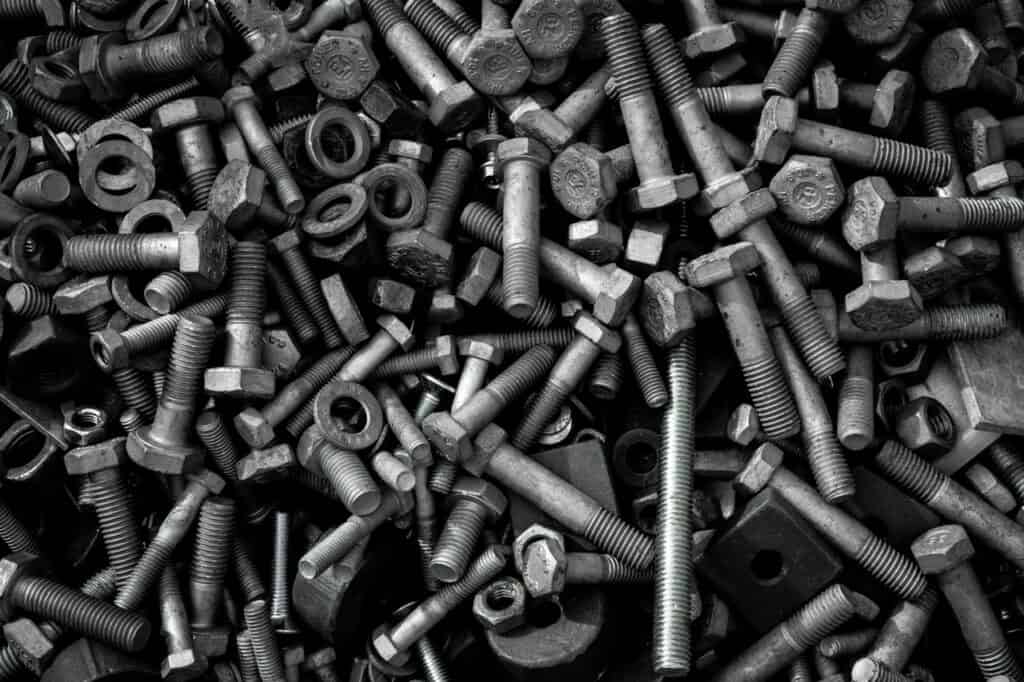 There are multiple ways that you can use to identify which screws fit are needed for TV mounting. It depends on your personal preference which one you decide to use.
Here's a list of these methods to determine the screws for mounting TV: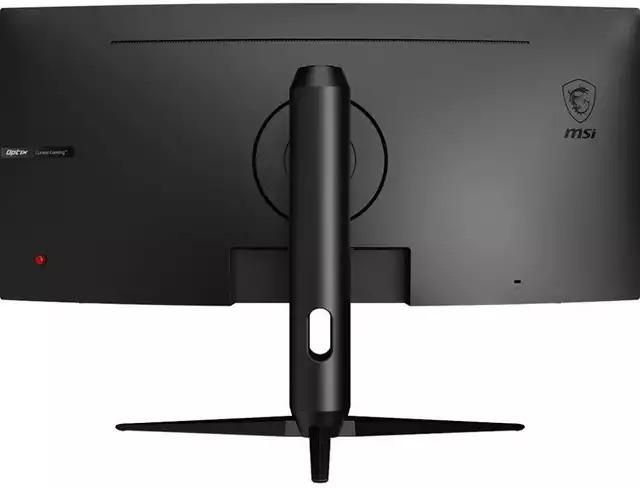 VESA mounting interface standard has an elaborate catalog of dimensions related to almost every TV in the market. 
These measurements can help you identify what sort of screws you need to mount a TV plate and what type of wall studs are essential for reinforcement.
How do I get my VESA measurement?
Check the TV center and locate the mounting holes. After that, take a measuring tape and measure the distance between holes. 
Make sure that you measure horizontally and diagonally. Afterward, you need to convert these measurements into millimeters.
What should I do with these dimensions?
Every measurement has specific TV details tied to it in the VESA chart. Compare your measurements and you will get the right sized bolt information.
Along with that, you can also get the VESA pattern recommended for your TV mounting and the other screw sizes for pilot holes.
If you want a better idea for the right mount, VESA is your complete guide for that. For example, it has all the information regarding wall-mounted versions of Samsung TVs.
The little notebook you get with your TV has a lot of information that is easy to overlook. It contains all the instructions you need to mount your TV to the wall. 
Inside this handbook, you can also find the dimensions of the wall mount bracket, TV stands, common screw for securing, and the bolt size for the TV plate.
Does my TV come with screws?
In most cases, there is no mounting hardware included with the TVs. However, some Samsung TV models come with M6 screws.
As we mentioned earlier, you can also measure the metric screw size needed to attach the TV to the wall bracket by using a pencil. 
Simply insert it in one of the holes and mark it. After that, compare it with a Video Electronics Standards Association chart to get your screw size.
Now, let's take a look at some of the tools you might need to mount your TV to the wall.
Tools You Need for Wall Mounts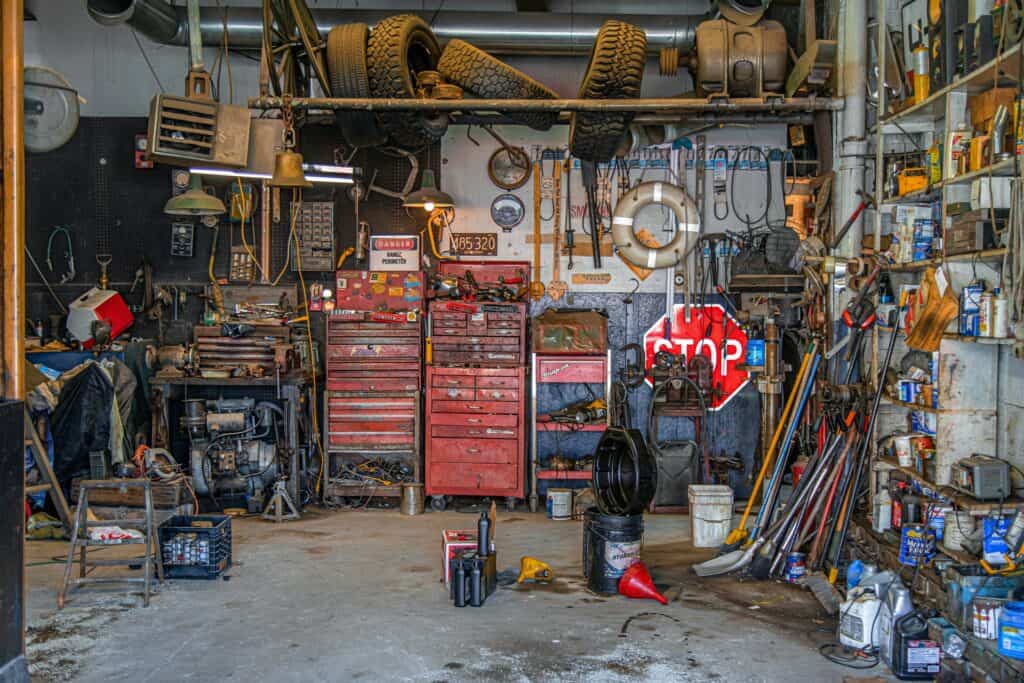 If you don't have a TV mount kit at your disposal, you can use the following tools to help you with installing a mounting bracket. 
Here's the list of things you will need:
Wall anchors

Screwdriver

Power drill

Measuring tape

Masking tape

Bubble level
All of these tools have their own use but the most important ones are wall anchors, stud finder, and a bubble level. 
The wall anchors will keep your newly mounted TV firm and stable. Furthermore, it will ensure that there are no signs of cracks in your wall.
A stud finder will help you locate the right place for your TV mount. It is an essential tool because, without it, you can damage electrical wiring behind a wall.
Lastly, a bubble level will enable you to get an even build. Your TV will be straight horizontally and vertically. 
Important Tips to Keep in Mind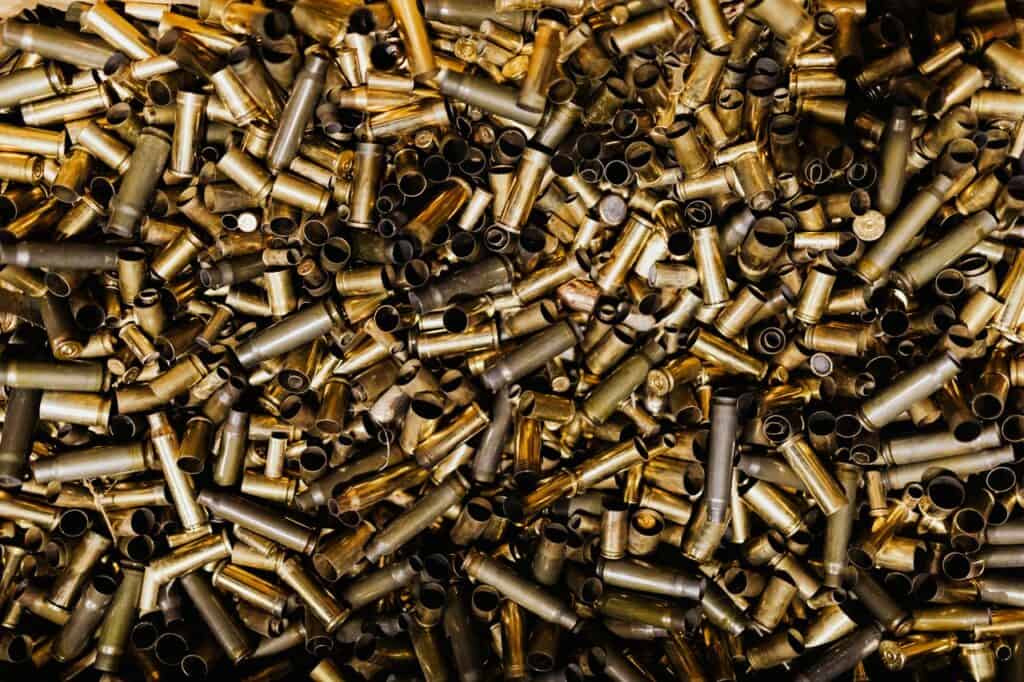 Even though the process of mounting your TV to the wall is straightforward, there are some tips you can use to further streamline it.
Here are the tips: 
Always use a stud finder to locate the holes for your wall bracket. It is quite easy for you to damage electrical wiring and piping behind a wall.

When you are installing the TV plate, make sure you have enough floor space to place your TV with the screen side down. An uneven surface can inflict cracks on your screen.

Use insulated tools, especially screwdrivers. It will help you reduce the risks of any static charge that can harm your TV.

Always refer to a professional before you install anything. There are a lot of mistakes you can make as a beginner. 
Frequently Asked Questions (FAQs)
Here are some questions we gathered from around the web. Let's take a look at them.
What screws do I need for my LG TV?
Almost every LG TV is compatible with M6 screws. Their TVs are designed for convenient mounting. Hence the universal compatibility. You can also use M4 screws for LG TVs.
What type of screwdriver should I use?
In order to install your wall bracket, you will need a socket wrench. Although you can use a normal Phillips screwdriver for the TV plate. 
What type of mount should I install?
It depends on your personal preference. You can either use a square or rectangular plate design. If you have a small-sized TV, an X-shaped plate is also an option.
This brings us to the end of our post on 'What Size Bolts for TV Mount should you use?'
As a beginner, your best option is to use M6 screws for small to medium-sized TVs. On the other hand, M8 screws are your go-to if you have a plasma or a curved screen TV.
We hope this article proves to be information for you.
Do let us know what screws do you prefer for mounting a TV to the wall.