Vizio TVs have become highly popular recently and they've also done a great job of being compatible with most wall mounts. 
The mounting holes for the wall mount screws are in the back of the TV and all of them are VESA-compatible. 
Quick summary
In this post, we will discuss how you can successfully wall mount your Vizio television. 
We will also provide some great options for wall mounts and list all of the tools and supplies you will need as well. 
Let's get started.
Tools and Supplies Needed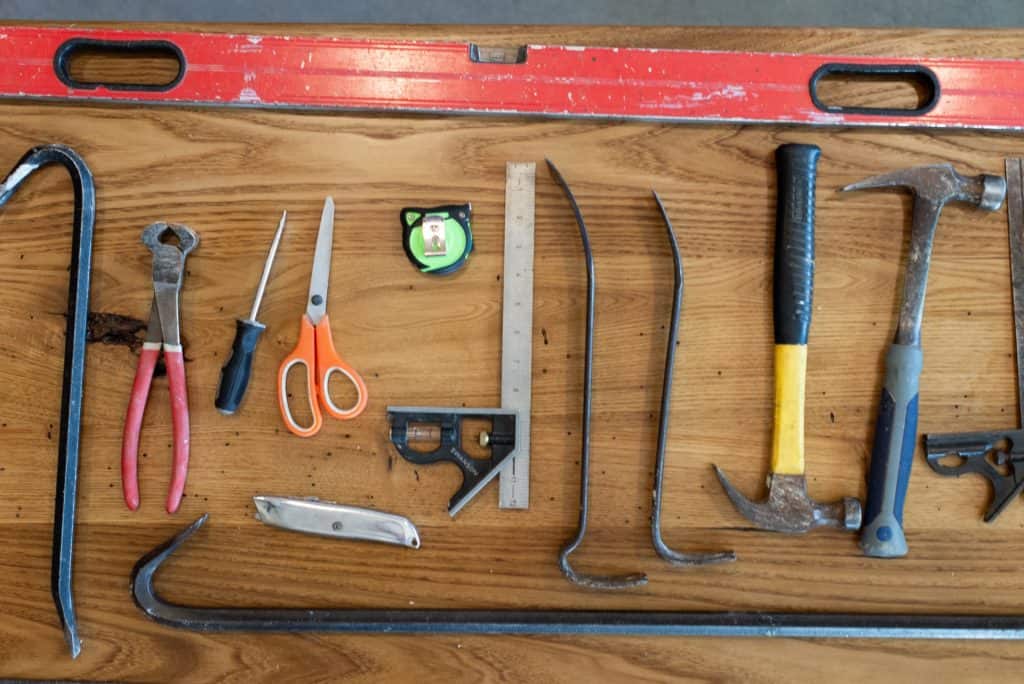 Be sure to gather all the supplies listed first and then start the process. It'll be much quicker and more efficient that way. 
The tools you'll need are: 
A screwdriver 

A soft, thick blanket

Measuring tape

A pencil or marker 

A small finishing nail 

A helper
How to Wall Mount Your Vizio TV?
(Step-by-Step Guide)
Many Vizio TVs come attached with their own built-in stands. First, you must detach the stand to make room for the wall mount. 
This can easily be done using a screwdriver. Remove all six screws and detach the stand. 
Next, law the TV face down on a soft, thick blanket. 
You can now start to install the TV mount for your Vizio TV. 
Just follow these steps: 
Step 1: Take your measuring tape and measure the distance between the mounting holes on the back of your TV. 
This will be your VESA pattern.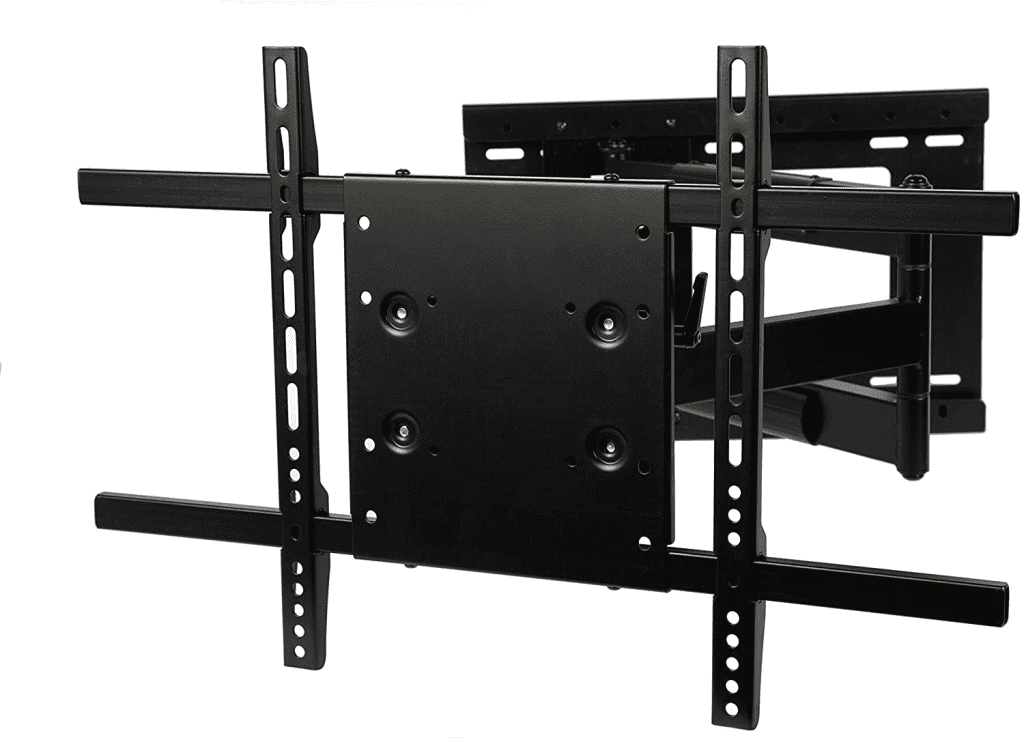 Step 2: Align the mounting bracket of the wall mount to the back of your TV so that the mounting holes align. 
Screw the mounting bracket into the back of the TV using the assorted screws that were provided with the wall mount. 
Step 3: Next, you need to attach the wall bracket part of the TV mount to the wall. 
To do this, you must first decide on a spot on your wall where you intend to mount your TV. 
Use a stud finder to find at least two studs in the area. They should be 16 inches apart. If you have studs with different stud spacing, you may have to get a unique TV mount for yourself. 
Step 4: Use a small finishing nail to poke holes and find the center of the two studs you located in step 3. 
Mark the center of the stud with a pencil or a marker.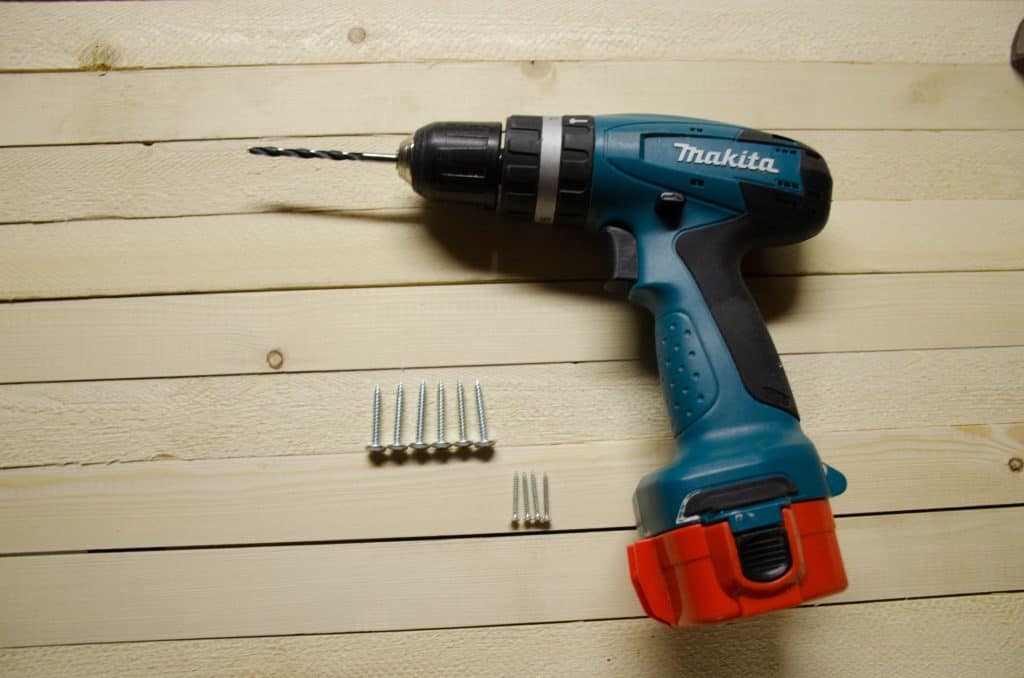 Step 5: Drill holes into the pencil marks you made in step 4.
Step 6: Take your Drywall anchors and screw them into place. 
Be sure not to overtighten them as you could damage the Drywall if you go too far. 
Step 7: Have a helper hold up the wall bracket as you screw it in through the mounting holes and securely install it in place. 
Step 8: Next, you and your helper must lift your Vizio flat-screen TV and hang it over the wall bracket. 
Gently lower the Vizio television into place against the wall bracket until it can't go farther down. You will hear a click or some sort of noise that will confirm that the mounting bracket has successfully attached to the wall bracket. 
Step 9: Inspect the back of the wall-mounted TV to ensure everything has indeed been correctly installed. 
Depending on the model and manufacturer of your wall mount, you may have to tighten some more bolts in some more screw holes. 
Just test out the stability of the TV and insure that there's no other thing that needs to be tightened.
Great Wall Mount Options for Your Vizio TV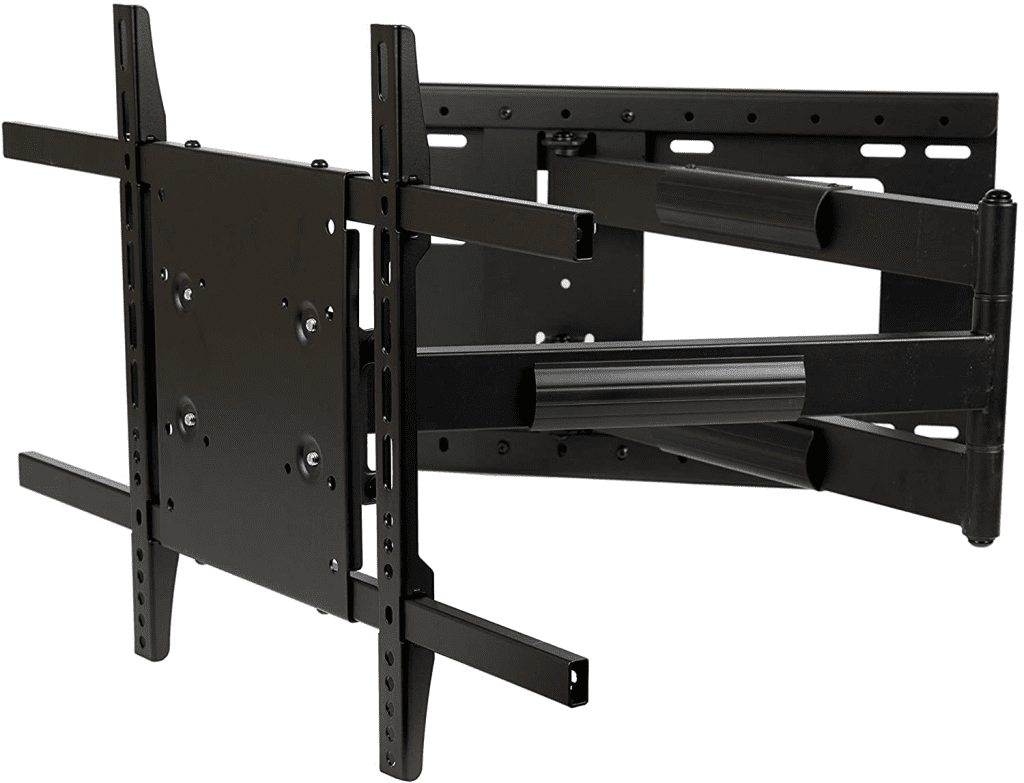 Since Vizio TVs are VESA-compatible, that means they can fit with most wall mounts available in the market as long as you buy one for the correct TV size. 
The type of wall mount you go for will depend on what your needs are. 
If you intend to watch TV primarily from one position, then it can be a good idea to buy a fixed mount. 
Fixed mounts don't provide any movement at all but they are extremely easy to install and use. Once you install your TV onto it, you can just forget it's even there. It saves you a ton of space and it's also the cheapest type of mount you can get. 
This fixed mount from Mounting Dream works very well and is quite budget-friendly too.
If you intend to mount your TV near a window or some other type of light source, then it's a good idea to buy a tilting TV mount. 
Tilting mounts are fairly cheap and they can allow you to tilt the angle of the TV up to a certain degree. The extent to which you can tilt the TV will depend on the model and manufacturer of the mount. 
Most tilting mounts found in the market can allow your TV to be tilted 5 degrees backward and 15 degrees forward. 
This tilting mount from AmazonBasics is heavy-duty and highly durable. 
If you want a ton of movement and watch TV from many different angles, then you should opt for a full-motion mount. 
Full-motion mounts provide the highest level of movement but they're also the most expensive. They're perfect for large spaces, parties, and gatherings. 
You can use a full-motion mount to move your TV in all sorts of different directions. They allow your TV to be extended from the wall, rotated, swiveled, and also tilted. 
This full-motion mount from USX Mount really impressed us in one of our reviews. It's made from premium quality metal and it's priced extremely cheap for a full-motion mount. 
That's pretty much all there is to it. 
As you can probably tell by now, wall-mounting a Vizio TV is not all that difficult thanks to how well-built these televisions are. 
They are highly versatile and since they follow the VESA Mounting Interface Standard, they are compatible with a ton of different mounts currently available out there. 
If you have any questions, please reach out to us in the comments section below.