In a camper, you have to be very smart with how you manage your space as it can run out quickly. 
That's why mounting your TV inside your camper is a great idea since it opens up the space for other purposes.
Quick summary
In this post, we will provide step-by-step instructions on how you can mount a magnetic TV mount inside your camper. 
We'll also provide a list of tools and supplies required to safely mount it inside your RV. 
So without further ado, let's get started.
Tools and Supplies Needed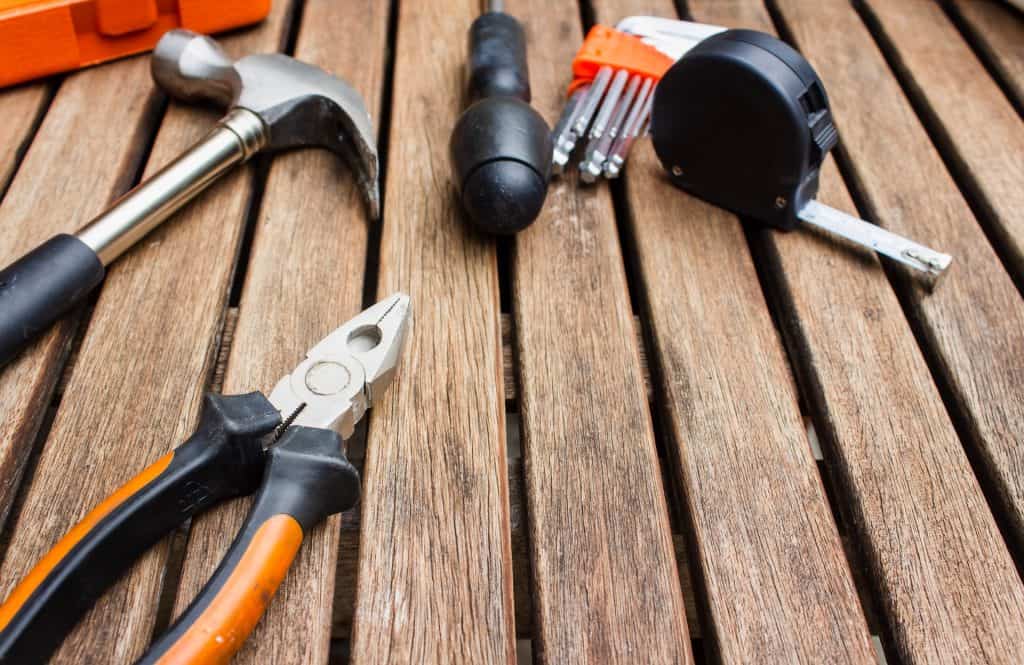 In all of our instructional posts, before we get into the instructions, we always provide a list of the tools and supplies you will need for the job. 
This is intentional because we also want you to gather all the tools first before you get to work on the job. 
Gathering all the tools and supplies first can be a very good idea since it can save you a lot of time. This is because, for every next step of the process, you will have the tools and supplies on hand and ready to go. 
If you do it one at a time, you'll have to halt the process every time you need another tool or item. 
The tools and supplies needed to mount a magnetic TV mount:
A wall-mount 

A level

Assorted screws and bolts (that you received from the wall mount) 

A screwdriver or a socket wrench

A drill

A pencil or marker

Painter's tape
There's a possibility that the wall mounts you get have a built-in level of their own. If that is the case, you don't have to go buy a separate level for this process. 
After you gather all the tools, you can get to work mounting the magnetic TV mount onto your camper. 
How to Mount a Magnetic TV Mount to a Camper? (Step-by-Step Guide)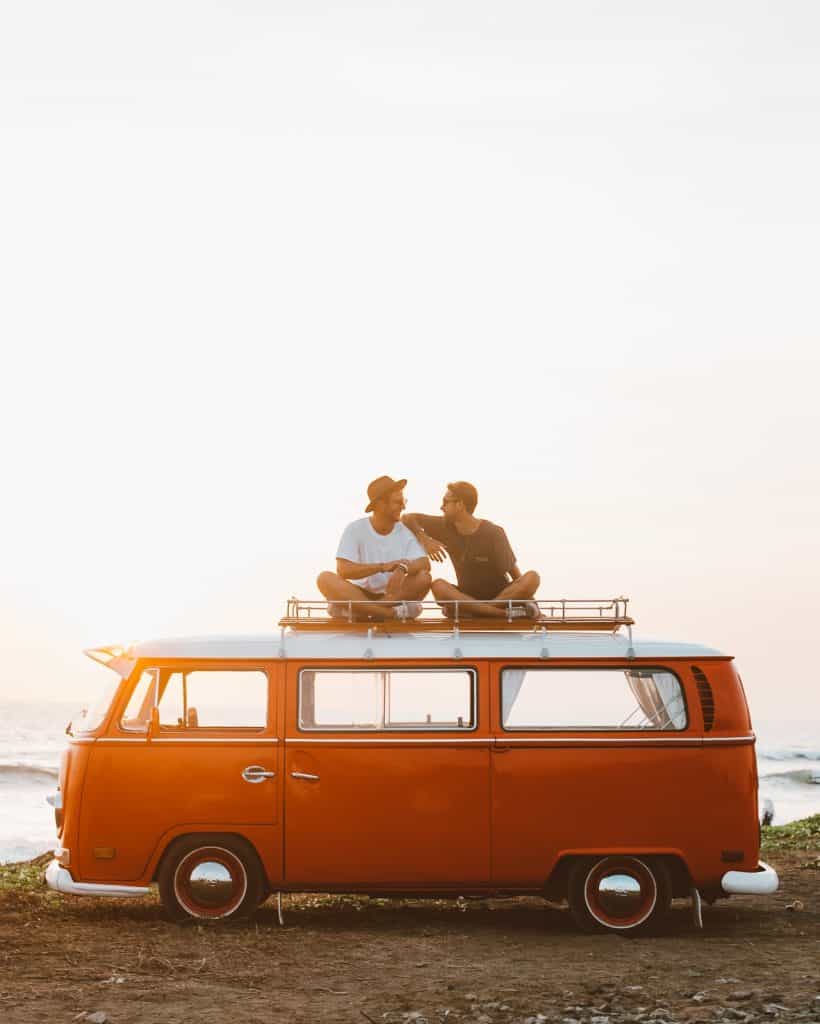 Many people are intimidated by the process of installing a TV mount inside their camper since it's a small space and it's very easy to damage if you don't do it properly. 
However, you'll be pleased to know that the process for installing a TV mount inside a camper has many similarities with regular wall mounting. 
There are just some pitfalls and challenges which you need to be aware of during installation. 
Just follow these steps to install a magnetic TV mount inside your camper:
Step 1: The first order of business is to find a spot that will work perfectly for the TV mount. 
It should be near a power outlet and in a position where it's comfortable for you to watch TV. This might be difficult for an RV but try to have the spot as far away from a window as possible to reduce glare. 
Once you've decided on a spot, you can start to work on it. 
Step 2: The next step is to find the location of the stud inside the shallow wall of your RV at the spot you decided in step 1. 
You can easily use a stud finder to locate a stud in the wall where you plan to install your magnetic TV mount. 
For regular wall mounting, we recommend you install the mount into at least two studs but for RV mounting, just one stud is more than enough. 
Most RVs consist of a hefty two-inch wide stud that can easily hold the load of a TV mount and TV. 
Once you've located the stud inside the wall, use a pencil or a marker to mark its location.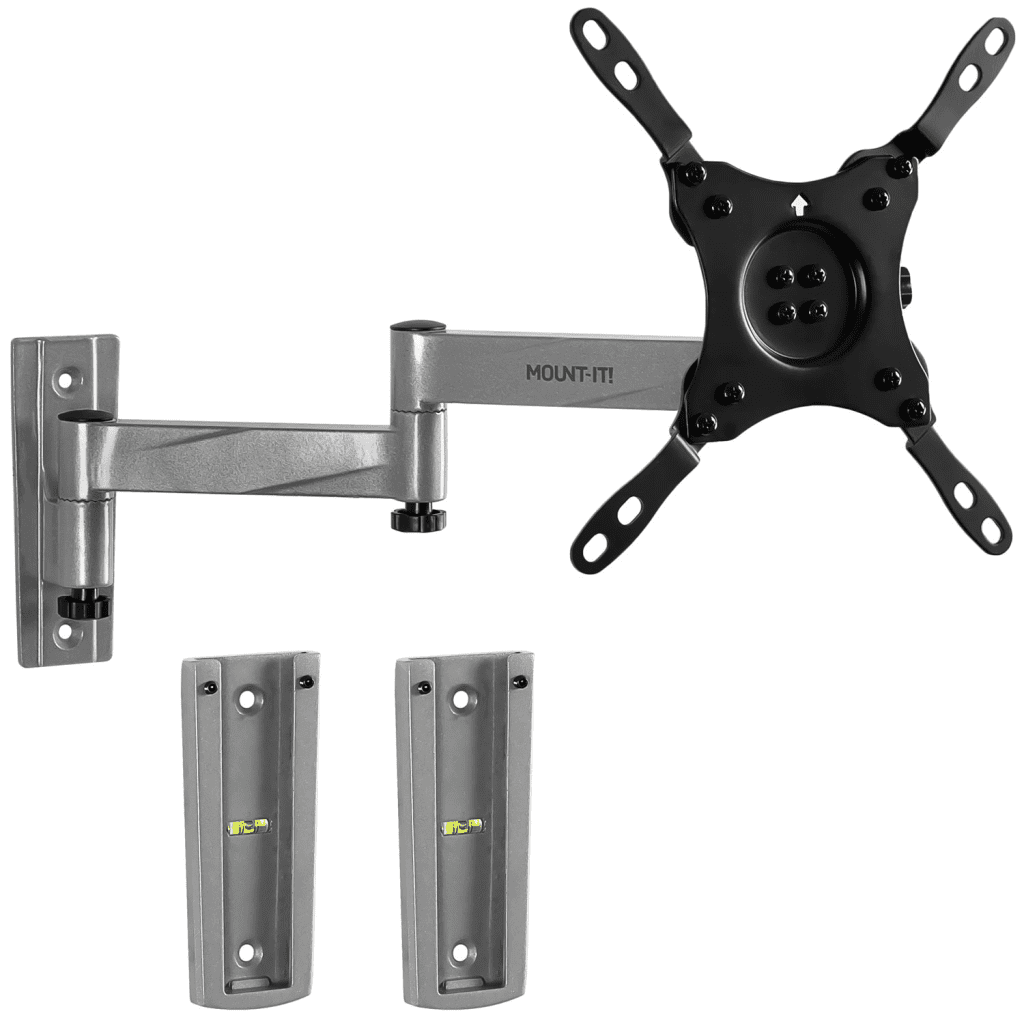 Step 3: Next, take the wall bracket component of the magnetic TV mount and hold it up against the spot on the wall. 
You should hold it in a way so that its mounting holes align with the location of the stud that you marked in step 2. 
Note that the mount will be installed right into the stud. Use a level to ensure you're not holding it crooked.
As you're holding the mount against the stud location, go ahead and mark the locations of the mounting holes with your pencil or marker.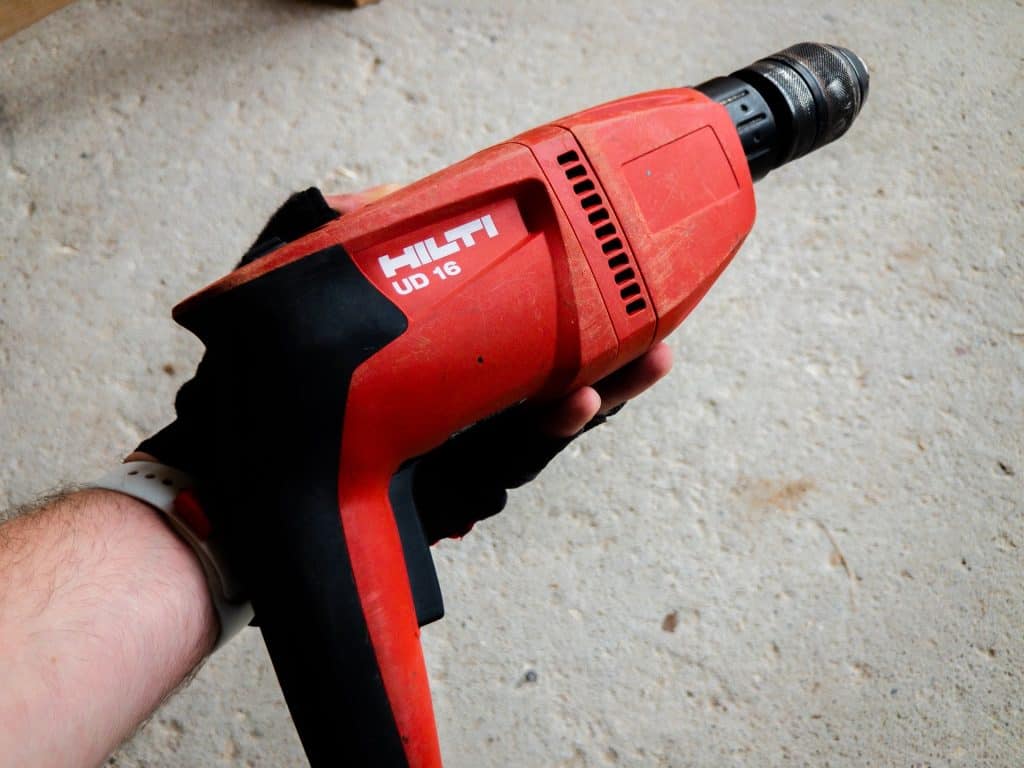 Step 4: Now that the spots have been marked, you can take your drill and pre-drill holes into the stud. 
Remember to be gentle and push in the drill slowly. You don't want to penetrate all the way through the RV wall. 
We recommend that you put painter's tape on your drill so that you have some indication of how deep you need to drill the hole. 
Step 6: The wall bracket component of the magnetic mount has now been installed. 
Next, go ahead and attach the mounting bracket component to the back of your TV. 
You can do this easily by laying your TV on a flat surface and using a screwdriver to screw in the bolts that attach the wall bracket to the back of your TV. 
Make sure to lay the TV down on a soft surface so that the screen does not get damaged during this process.
Step 7: Lastly, go ahead and attach the wall bracket to the mounting bracket using the magnets that are present on both of them. 
Make sure to align them properly as the magnets on such TV mounts are fairly strong. 
Go ahead and check whether or not the two components have been properly attached. If you feel it needs some adjustment, go ahead and do so until you find the perfect position. 
As you can see, there's really nothing to installing a magnetic TV mount inside a camper. 
If anything, the process is actually easier since you only need to drill into one stud rather than two. 
If you have any questions about the installation process, please reach out to us in the comments section below.