A frame TV is a fine addition to any living space. You can use it as an entertainment station when powered up and a seamless art frame when powered down.
But how do you mount a frame TV on a wall? How to make it look elegant and professional? What sort of changes do you need to make in your living space? 
This guide has all the answers to your questions. 
Quick summary
We will discuss these things in today's post. Apart from that, we will also discuss the following topics related to your frame TV:
A Step-by-step installation guide.

Difference between conventional and frame TVs.

Important tips and tricks.

Commonly asked questions.
Without further ado, let's get started.
Guide to Mount a Frame TV on Your Wall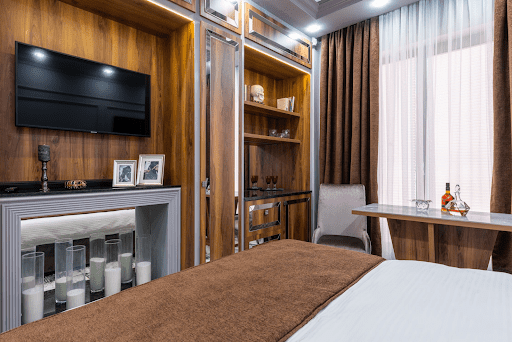 A frame TV can be mounted on a wall just like any other flat-screen TV. However, the Samsung Frame TV comes with a different type of mounting mechanism.
You can still use this procedure with some minor adjustments to hang the Samsung Frame TV on your wall. 
Why is it different from a conventional mount?
The 2021 Samsung Frame TV comes with a two-piece mount. Instead of a mounting plate that goes in the center, it has two hook-like mounts that are attached on both top corners. 
Just like any DIY project, there are some essential tools you will need to get the job done.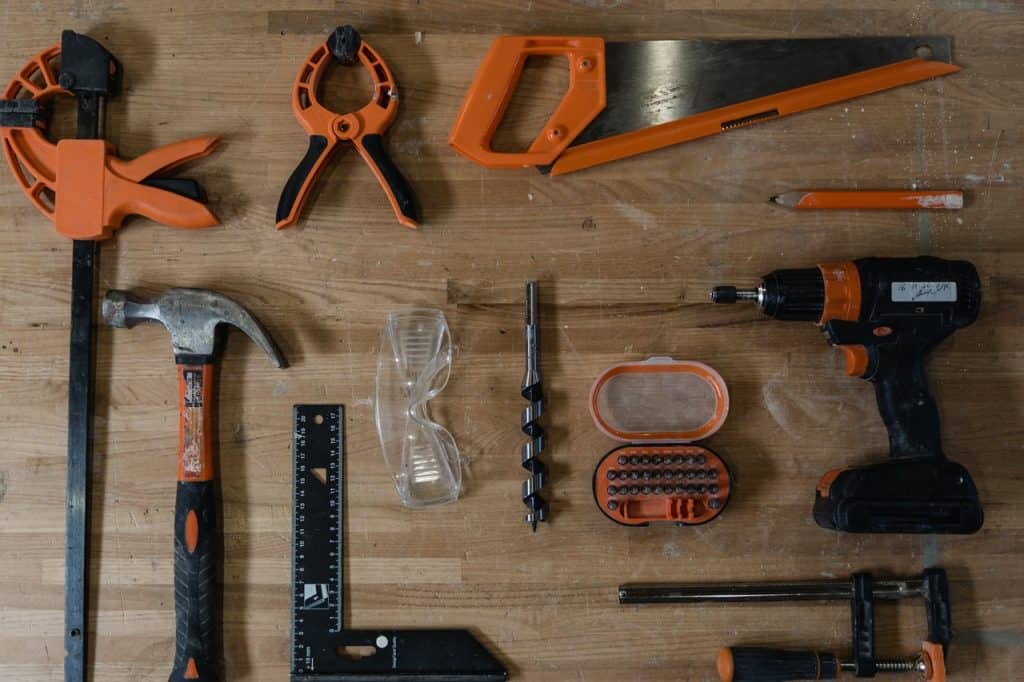 Some of these tools are quite necessary while some can be skipped. It depends on the type of customization you desire. 
These include: 
Power Drill

Connect Box

One Connect Cable

Masking Tape

Fish Tape Wire Puller

Wire Conduit

Wall Plates

Measuring Tape

Pencil
Once you get all the required tools, follow the following procedure to start working on your project.
Before you do anything, it is crucial that you read all the instructions and requirements stated in the TV manual. It will help you with multiple things. 
People often make the mistake of skipping the manual which ultimately leads to difficulties in the mounting process.
What can I learn from the manual?
The manual is specifically designed for people like you who are looking to mount the TV themselves. 
It contains all the information your need like what sort of screws to use, where to attach the mount, how to connect the optic cable, and a lot more.
A user manual can also be used as a reference for other TVs as well. Since the idea behind mounting is the same, you can mount any TV with appropriate knowledge.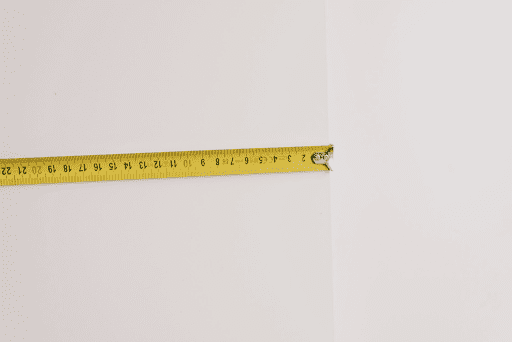 Once you go through the entire manual, it is time to take the measurements. Choose the wall you want to hang your frame TV on and place an outline of masking tape.
Make sure that the masking tape mirrors the outer lines of your TV. The next thing you need to do is take your pencil and mark the mounting holes. 
How do I take measurements?
The best way to take measurements is by using a measuring tape. You will have to mark the holes for your wall mount. 
Place the measuring tape on the wall mount holes and measure it from all four sides. This way, you will have a better idea if you are placing your wall mount in an accurate place. 
Keep a piece of paper beside you to note down the measurements. You can also make a diagram to write the measurements along each side.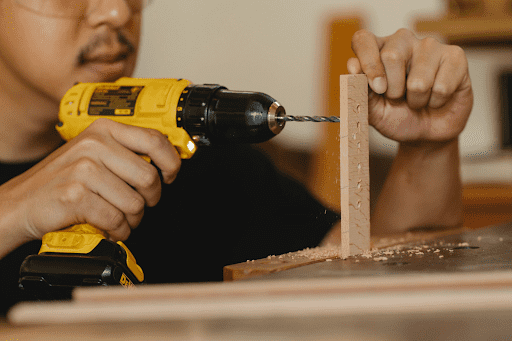 Now take your power drill and start drilling in the holes carefully. Make sure that the drill bit you use to drill pilot holes is the same size as the screws on your wall mount. 
It is important to do that because otherwise, you won't be able to hand your wall mount even with an extra plastic jacket. 
What type of drill should I use?
Many professionals prefer using a wireless drill to ensure your holes are drilled properly. You get more room for movement with a cordless drill. 
Always use a stud finder before drilling any sort of hole. A stud finder can help you find the precise location.
Besides that, you can avoid damaging any major electrical wires or pipes around the house.
4. Wall Plate Installation
The next step is to cut a hole for your cables that will connect with the One Connect Box. You can cut this hole with different tools but professionals prefer using a saw drill. 
You can connect a saw drill bit with your power saw and cut a precise hole. This hole has to be at least 6 inches in height and 4 inches in width. 
Why do I need to cut this hole?
The whole concept of a frame TV is to make your side-wall look clean and eye-catching. In order to do so, you have to hide the wires and make them look seamless. 
You can then install wall plates to direct the wires to your connect box through the wall. It will not only hide your wire but also make it easy for you to remove them in the future.
Make sure that the wall plate is nicely hidden behind the back of the TV otherwise, it will ruin the entire look of your frame TV.
5. Connect Box Installation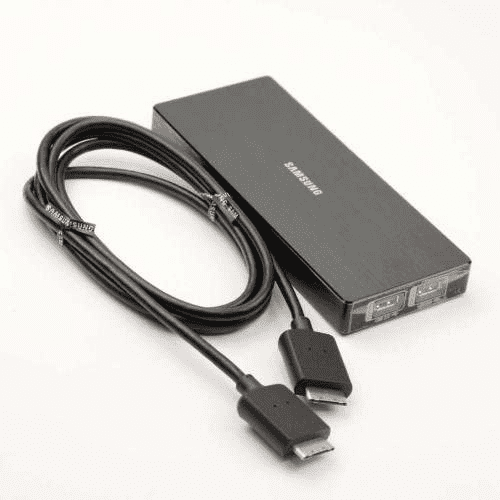 Once the plates are in place, you can now direct all your cables through it. These cables include your HDMI cable, power cable, and one connect box cable. 
The easy way to direct your wires behind the walls is by using a fish tape wire puller. You can wrap your cables one by one and slowly guide them through the walls. 
What is a connect box?
A connect box allows you to watch TV when it is turned on and transform your frame TV into an art piece when turned off. 
The Samsung Frame TV-2021 version, for example, also allows you to set up a dynamic artwork that changes with time.
Where should I place my connect box?
You can place this little box anywhere in your room. But it is important to keep it close to the TV to reduce the risk of losing signals. Just make sure to keep it hidden.
We must also mention that the connect box also needs proper ventilation. This is due to the fact that it will be running 24/7 most of the time.
6. Wall Mount Installation
Now, it's finally time to hang your wall mount. Take your mounting brackets and carefully screw them in their specific locations. 
Make sure that the screws are tight enough to keep the mounting hardware in place. Otherwise, it will tear your wall and can potentially damage it in the long term.
Should I use a third-party wall mount?
It depends on the compatibility. For example, a Samsung Frame TV comes with mounting hooks for corners but an LG TV comes with a mounting plate. 
If you want to use a third-party wall mount, make sure that it fits your TV accordingly.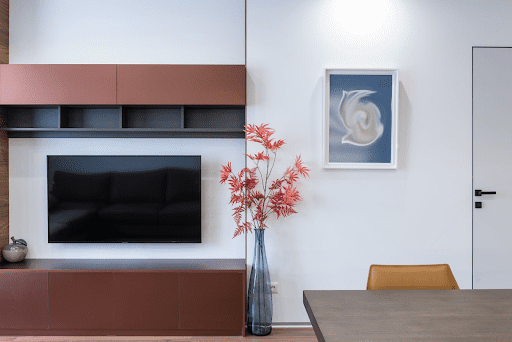 After installing your wall mount and the TV plate, you can now simply attach the TV to the wall. But you will need a helping hand with this task. 
Get the other person to lift the TV with you from one side and gently place it alongside the brackets.
Remember to take the masking tape off the wall before you hang your TV.
Do I connect the wires before or after hanging the TV?
You should always connect your wire to the back of the TV before you attach it to the wall. This way you can easily connect and push the wires into the wall plate.
It'll be much harder to re-route the wires once you hang your TV. Unlike a conventional wall mount, a frame TV mount doesn't tilt.
It is now time to check if everything you plugged in is working correctly. Turn on the power and check if you connect box/TV powers up.
If it does then you are in good shape. You can now select the image you want to show on the TV.
How am I supposed to watch anything on my TV?
You can use the connect box to connect your gaming consoles or your Wi-Fi and watch anything you like. 
The optical cable used for a connect box ensures that you experience no lag issues in your picture/audio.
This is all there is to know about mounting a Frame TV. Now let's take a look at why people prefer a framed TV over a normal flat-screen TV.
The trend of flat-screen TVs inside a living room has been on the rise ever since new technologies like OLED and home theaters came into the market. 
But these large TVs look like an ugly spot inside your house if they are not turned. So, in order to counter it, companies like Samsung and LG have developed these frame TVs.
What can I do with these TVs?
At a basic level, these TVs work just like any other TV. You can watch anything on it and use it as your entertainment hub. 
However, once it turns off, you can customize it to show anything of your liking. It is like a screen saver designed for large-scale TVs.
Does it affect the life of my screen?
If you are using a static image or a looped video, your screen will easily stand the test of time. However, it will deteriorate if you use high-contrast colors.
How do I set an image on my frame TV?
You can select preset images or add your images from the settings. Your TV turns into a wall frame as soon as you turn it off.
To add a custom image, you need to transfer them via a USB or download them over Wi-Fi. In both cases, you will need a USB stick to store the image shown on your TV.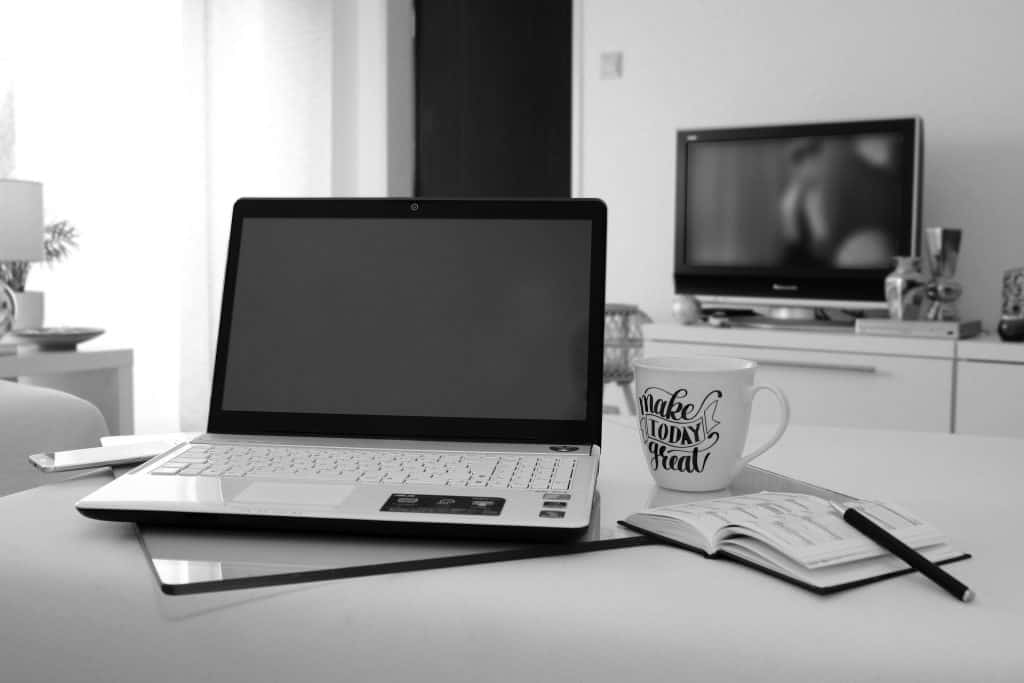 Even though the entire mounting process is quite straightforward, there are some practices you can opt to streamline your process.
 Here's a list for them:
Always wear your safety gear. There are sharp things that can easily inflict cuts if you aren't careful.

Make sure that you have someone to help you. Even though you can do it on your own, a helping hand is always beneficial.

Never tighten your screws too hard. It can potentially damage your walls and your TVs as well. 

Always use the mounting hardware included with the TV. If your TV doesn't have it, seek a professional's opinion on what type of mount you should use.

Optical cables are the best way to project images on your TV. They are highly heat resistant can keep the signal strength strong.

Use a wire conduit to keep your wires from getting damaged by external factors. 
Frequently Asked Questions
Let's take a look at some of the questions asked by people around the web.
What's the difference between the 2021 Samsung Frame TV?
Compared to its older versions, this Samsung Frame TV doesn't show a black spot in the middle after extended use. This used to be a huge flaw in the older frame TVs.
Why does my connect box overheat?
The main reason behind it is proper air ventilation. Connect boxes are meant to be used 24/7 thus, releasing a lot of heat and hot air. If you don't ventilate the area it's placed in, it will eventually develop overheating problems.
What's the best way to keep the connect box from overheating?
Connect boxes come with a sufficient cooling system of their own. All you have to be careful about is to keep the airflow open. People often block the backside and it causes uneven air flow. Make sure that the airflow of your box isn't blocked and you'll be fine.
Frame TVs are always a nice addition to any living space. They are sleek and futuristic. Although, proper mounting and wire management plays an important role in the final look.
We hope this article proves to be informational for you and enables you to mount your TV effectively.
Do let us know which brand you prefer when it comes to Frame TVs.