With the TV market always filled with new technologies, models, and brands with the latest features, it can be very difficult to know what you're getting into. When buying a TV, remember that these things aren't cheap, and to keep them around for a while to get your money's worth, you must ensure you're getting a product that will last a long time. 
LG is known for its good quality, affordable televisions, but the question is, how long does LG TV last?
What's the Average Lifespan of an LG TV?
If you have an LG TV LED, it has a lifespan of 40,000 to 60,000 hours or 4.5 to 6.8 years; if you aren't watching TV for 24 hours a day, it is considered a pretty good lifespan.
Yes, LG TVs do Last very Long as LG has been an excellent and trusted brand for years when it comes to TVs. The latest models of LG TVs are among the best TVs of 2022 because of their specifications, quality, and affordable prices. The old models of LG TVs also last very long with proper care. You can get your TV repaired or replaced free if it is still under warranty.
Related: HOW LONG DO VIZIO TVs LAST? EXPERT ANSWER
How Long Do LG OLED TVs Last?
According to a Korea Times report, "The latest model of LG OLED TVs lasts 100,000 hours". 
LG OLED TVs are one of the best, with perfect contrast to watching movies, your favorite shows, and gaming; they are one of the best display types available worldwide. 
Related: How Long Do Insignia TVs Last? An Expert Answer
Is LG A Reliable TV Brand?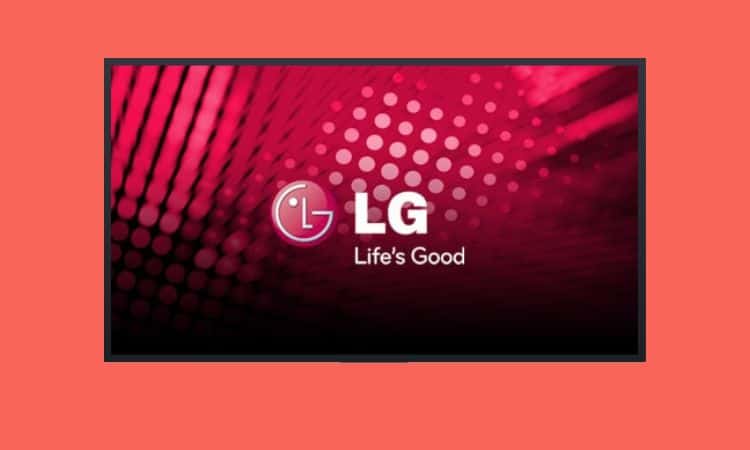 LG TV brand is durable, good quality, and reliable televisions. Many people like to buy LG TVs because of how long they last. LG has gained the trust of its buyers because of its durability, good picture quality, and smart features.
LG TV is very popular due to its long life and durability. They use good quality materials in making their TVs, which is why they last long and are the first choice of customers worldwide.
Related: 10 Common LG tv Problems And Their Solutions
How Durable Are LG TVs?
LG TVs are rated among the most durable TV brands on the market. Their TVs have stunning picture quality at affordable prices. From their first tv launch in1966 to launching the world's first HDR-capable 4K OLED TV and the flagship LG SIGNATURE OLED TV, LG has never let their customers regret buying their TVs. 
Their TVs will last between 7 and 9 years on average. LG TVs also offer a more extended warranty than other TV brands to ensure their customers the durability of their TVs. LG is also known as a brand whose TVs don't require much maintenance and can survive harsh settings.
Do LG TVs Last as Long as Other TVs?
Yes, LG TVs last as long as any other well-known TV brand. As one of the best TV manufacturers, LG makes sure not to compromise on the quality of their TVs, and their TVs are good enough to compete against other good TV brands.
LG designs and manufactures its TVs using the latest technologies and smart features per the customer's needs. Durability is one of the key features which makes LG TVs as good as any other television brand. With proper care and maintenance, LG TVs can last as long as other TV brands.
How Long Is the Warranty on LG TVs?
Almost all LG TVs have a two years warranty, but the warranty also depends on the customers' location.
Nobody wants to ruin their money on a TV with no warranty as a warranty gives the customers peace of mind that they are not wasting their money.
Many people check online TV reviews, ask their friends about their experience with their TV, and visit stores to find the best TV. Warranty is important when investing in an expensive thing like a TV. Anything can happen to it, so it is important to ensure that their device will be covered until the warranty lasts.
Most tv brands offer only one year of warranty; however, the first year after buying the TV works fine. Most technical problems start to appear in the 2nd year after purchasing a TV, but LG got you covered as it offers two years of warranty for its TVs in case of any unexpected defects.
Some countries have only a 1-year warranty on LG TVs, but you can also avail of an extended warranty for the screens.
Which Tv Lasts Longer, Samsung or LG?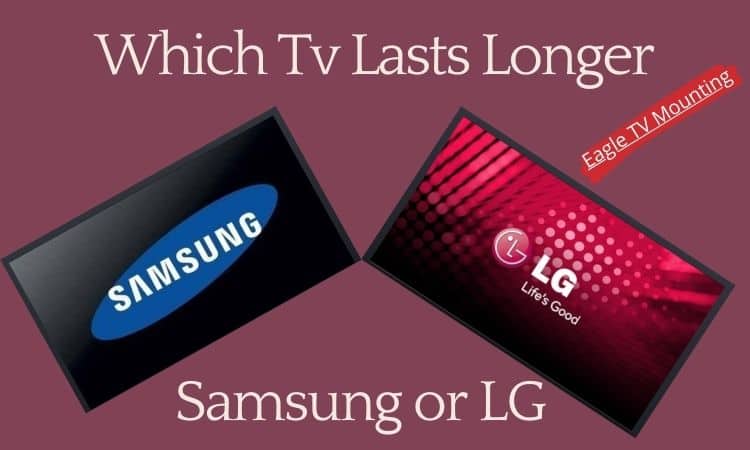 Samsung TVs can last around 4 to 7 years if you use them constantly with high brightness levels, but if you take care of them properly, they can last up to 7 to 15 years.
LG TVs last up to 10 years if you take care of them properly and don't use them for 24 hours.
Both Samsung and LG are South Korean tech brands known for designing and manufacturing the best quality televisions. Both brands launch TVs of different sizes, shapes, high-quality pictures, and affordable and innovative features each year.
Both are great TV brands with great technologies; if you know your budget, then LG OLED TVs are the best of the best. It has a higher resolution, a wider color range, and a better overall picture quality than anything we've seen before. 
If you want a TV with a feature like HDR 10+ and QLED displays, then Samsung is the best option for you. Samsung TVs have good performance and are among the best TVs on the market, so you can expect them to have a good lifespan.
How To Make LG TVs Last Longer?
If you want to make LG Tv last longer, take care of it properly by keeping it safe, don't use it for 24 hours, clean it regularly, keep its brightness on the recommended level, and use a power regulator to protect it from damage.
Here are some tips to protect your LG TV and increase the lifespan;
Turn off the TV when you are not watching it.




Keep its brightness at the recommended level.




Do not cover the ventilation system. Place the TV in a well-ventilated area along with a surge protector to avoid overheating or power surges.




Use a voltage regulator to protect your LG TV from random power surges.




Keep dust away from it by cleaning it regularly.



Avoid placing your TV

near windows where sunlight can potentially damage the components.
By following these few tips and tricks given below, you can easily protect your TV and extend the life of your LG TV.
Conclusion
In today's modern world, technology is advancing at a fast pace. High-quality products dominate today's market, and one of the most important and useful products is television. LG has launched some of the best and most advanced televisions in the past few years that customers like because of how long they last.