If you're searching for your first smart TV, you have probably seen that Vizio TVs look attractive and are cost-effective. Well, that is appealing, yet the first question most people have is: How long do Vizio TVs last? 
You might be impressed at how well they work and how long they can keep going if handled with proper care. Vizio offers amazing features and opportunities that protect your device and enhance its life span.
This article will tell you how Vizio Tv lasts longer just like other known brands.
Vizio TVs are known to last as long as known TV brands. When switched off for a couple of hours each day, the usual Vizio TV should last 5 to 8 years. If you leave your Vizio TV switched on all day, you could expect a cut of about two years.
They are known to have an average life expectancy of about 7 years. 
But its mileage also depends on how you are using it!
VIZIO TV vs OTHER BRANDS:
Vizio TVs are generally durable and can compete with leading brands available in the market.
However, its durability is heavily dependent on the user. When you appropriately care for and maintain your television, it will last longer.
You may be wondering if Vizio is a good brand for TV or not. 
Well, with competitive features and qualities, Vizio offers budget-friendly TVs which are almost difficult to look at in other brands at the same cost. 
Even modern Tvs have also a life expectancy of about 7 years similar to the average lifespan offered by Vizio TVs.
Hence, if you are still stuck on 'how long does a Vizio smart tv last', you should ask yourself 'will you take care of the TV so that it can last longer.'
Vizio provides a one-year warranty for TVs purchased for non-commercial reasons, such as at home.
If it is for commercial purposes, then the warranty that Vizio offers is of 3 months. 
Also, the warranty is applicable in the country from where the product is bought. 
However, some retailers extend the warranty depending on the customer's wishes. So, if you already own one, then you can most probably extend the warranty which is worth considering. 
WHY DO YOUR VIZIO TV LAST LONGER?
Vizio offers outstanding techniques to its users so that their device can last longer.
Following are some of the reasons that tells why do your Vizio tv last longer.
1. AUTOMATIC TIMER TO TURN OFF YOUR VIZIO TV:
It is recommended to not leave your TV on unnecessarily when you are not present for a long time. Leaving it on may cause your device to wear out soon. 
TVs degrade when turned on, just like every other electrical item, and the simplest method to slow or stop the deterioration is to switch them off when not using them.
So, the automatic timer option in your Vizio TV helps you by turning it off even if you forget about it. 
You can also include it into your smart home system for a more centralized approach.
2. A WALL MOUNT FOR YOUR VISIO TV:
TVs have delicate components that will fail if subjected to damaging factors like sunlight or rain.
You may not know it, but where you place a smart TV makes a big impact. So, Put your TV as far enough from the windows as you can.
The sun may harm the screen, and if you are used to opening your windows, a sudden rain shower might be disastrous!
Additionally, keep your television apart from other heat-emitting devices like heaters.
A wall mount is best for your Vizio TV which are available according to your models.
3. COOLING FANS FOR PROPER VENTILATION:
TVs require air and enough room or space to "breathe." 
It should have at least 2 inches of room behind it and 4 inches on the sides to breathe.
A wall mounts also serve to keep your TV secure by reducing the risks of it being knocked over by mistake. 
Cooling fans are also an option for proper ventilation that prevents overheating.
4. OPTIMAL BRIGHTNESS LEVEL IN VIZIO TVs: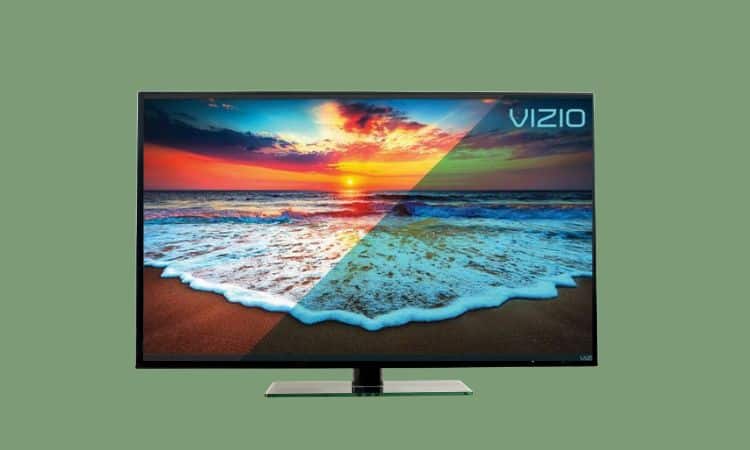 When the TV's brightness is adjusted too much, the backlights of LED TVs are prone to breaking.
The screen quality will deteriorate more quickly with excessively high brightness levels.
Most of the people confuse brightness with higher image quality, but that is not true. You merely need to adjust the brightness to eliminate any glare or reflections off the screen.
If you want to watch in a dimly lit room, reduce the brightness.
Vizio provides Optimal brightness levels which is ideal for your environment. This is all that's required to get a nice image from your Vizio and relieve some of the strain on your backlight.
You definitely don't want an unexpected voltage to rise and ruin your television. So, to avoid this situation always use a voltage regulator. 
A power surge's effects are unexpected, and it is possible that they will cause your TV irreparable harm in some circumstances.
Therefore, Vizio permits the usage of voltage regulator which enhances life expectancy on a broader level.
6. CHECK TEMPRETURE OF YOUR VIZIO TV:
Vizio Tv models can be fixed on rolling stands so that temperature cannot affect your device. 
TVs are not designed to withstand high temperatures.
Cold temperatures, in particular, can promote condensation and harm to the internal components of your television.
Do not use your TV if the temperature is very freezing. You can use it just when the room is warmer in temperature.
These factors play a pivotal role in keeping your Vizio TVs functional for a longer time.
HOW TO MAXIMIZE THE LIFESPAN OF YOUR VIZIO TV?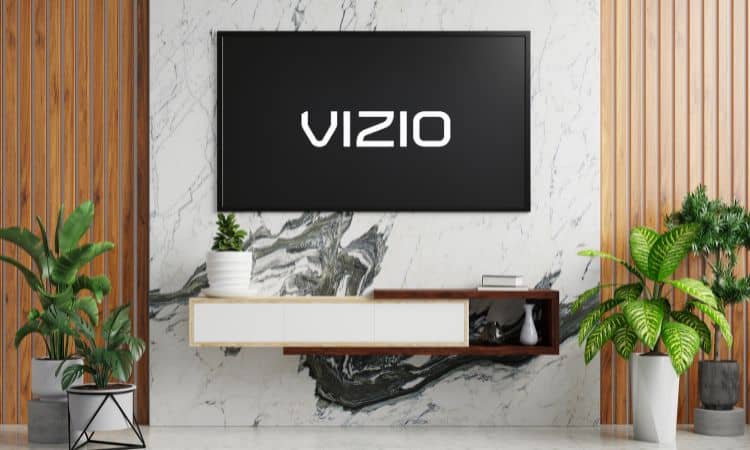 It is said that 'prevention is better than cure.' This is accurate even with televisions. You may save huge amounts of money on repairs or even premature replacements if you fully understand how to maintain your TV.
Following are some tips that may help you in prolonging the life span of your Vizio Tv. 
Turn off your Tv when you are not using it. Use power-saving options for example timers so that it turns off automatically when you forget to switch it off.
Provide safety to your TV. Avoid placing it in areas where roughhousing children or clumsy guests could run into it.
There should be sufficient area for air to circulate for individuals who use cabinet consoles. Cooling fans can also help with ventilation.
Clean the TV lightly with a dry microfiber towel, especially the backside. You should draw special attention to the screen without putting any strain on it. This keeps your screen clean and dislodges dust in the rear before it accumulates and costs your money!
To lessen the likelihood of damage from voltage spikes, use an automatic voltage regulator.
FIRST THING OF VIZIO TVs WHICH BREAKS:
Any TV, even those built by Vizio, is especially prone to damage to the backlight. LED backlighting is the rule instead of the exception for Vizio screens.
The first components to break are backlights because they might overheat during their usage.
The lifespan of the backlights decreases when the level of brightness is increased since they are more vulnerable.
As a result, knowing 'how many years Does a Vizio TV Last' is crucial for optimal use. To prevent wasting the backlights, set your TV's brightness to just high enough to remove glare and reflection and not so bright that you damage your backlights.
RELIABILITY OF VIZIO TVs:
Vizio TVs are reliable until you are not using them rashly. It also depends on the product that you are buying. It is like 'you get what you pay for.' 
They are absolutely amazing for game players who are budget conscience.
Vizio is offering amazing features at very affordable rates like P-series is quite good in terms of gaming as it has the shortest response time. QLed is best for dim-light environments with the second-best option for gaming and movies. 
They are releasing a variety of models that meet various customer requirements and demands while utilizing the most recent technology.
Because of how frequently their quality is compared to Sony or Samsung TVs, many people believe that the two companies are the same.
However, when compared to other brands you could buy, using a VIZIO TV is still not up to the mark. The design and general appearance are less attractive than other options. This might give the client the impression that the company pinched pennies on the TV's design.
Vizio is a low-cost brand, yet its televisions are long-lasting.
It may compete with more known brands as well as models on the market if used and maintained properly.
You may expect your Vizio TV to last as long as compared to costly TVs if you take care of it properly. But their appearance may not be like other costly brands which leave an impression on the customer that the company may have saved money on its designs. 
However, if you look after your Vizio, you may enjoy that clear, sharp image for several years to come. That much is certain!