The Samsung Frame TV looks great on many different types of walls and surroundings. 
That being said, you may want to remove it from its current location for a number of different reasons. 
Maybe you want to renovate the space for a home theater system or you want to dismount it to make way for unrelated construction, etc. 
Regardless of what the reason is, it's important that you be aware of all the intricacies involved with removing a Samsung Frame TV from its no-gap wall mount.
Quick summary
In this post, we will provide step-by-step instructions on how you can easily remove a Samsung Frame TV properly. 
So without further ado, let's get started.
Tools and Supplies Needed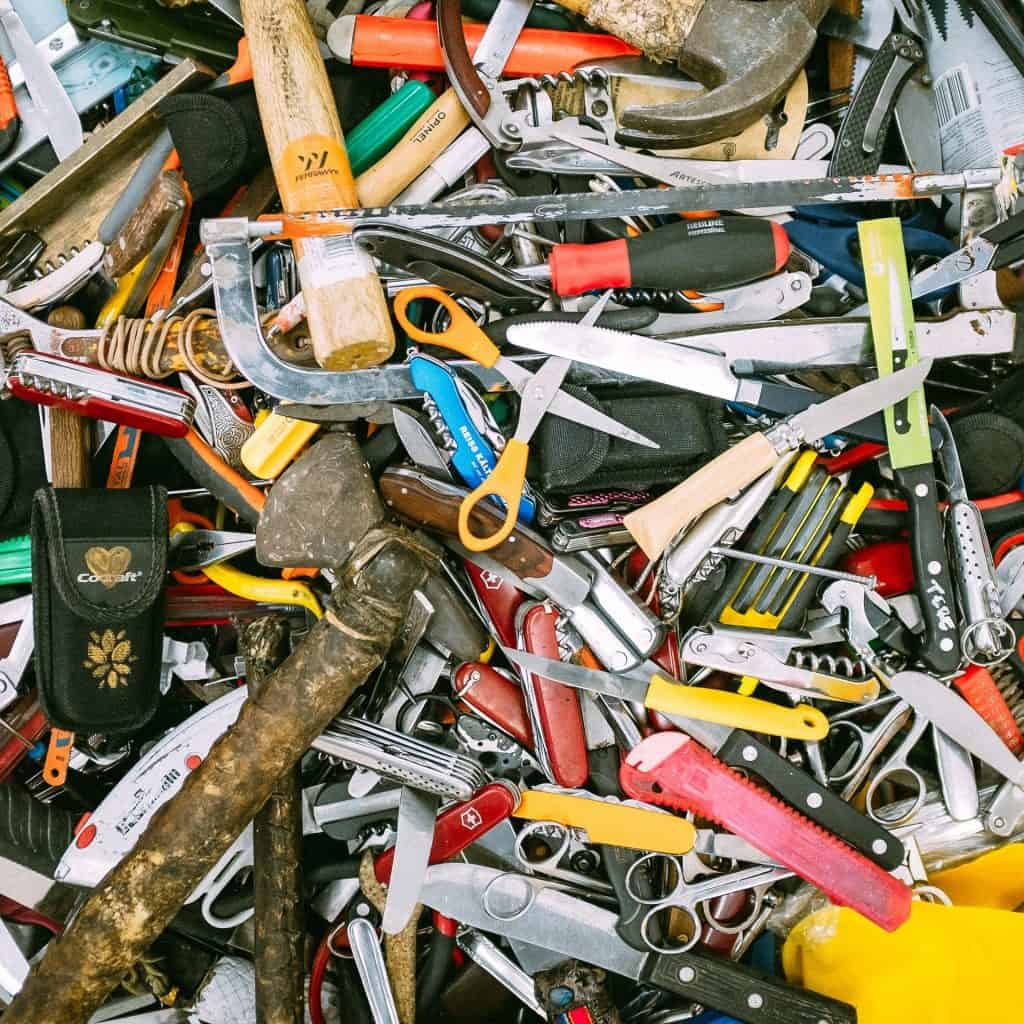 Similar to most of our other posts, we decided to provide a list of all the tools you will need first. 
It's a good idea to gather all of the tools you need for the job first. That way, you won't have to go looking for them every time you need something different. 
The tools you will need to remove your TV from its mount are: 
The TV wall mount instruction manual 

Two helpers; You need two people to lift the TV and the third person will remove the One Connect cable once the TV has been lifted

A thick blanket or any similar soft surface; You will need to place the TV once you've successfully removed it from the TV mount
As you can see, you really don't need much for removal as you normally would during installation. 
Once you have gathered everything, you can start the removal process for your Samsung Frame TV. 
How to Remove the Samsung Frame TV from its No-Gap Wall Mount?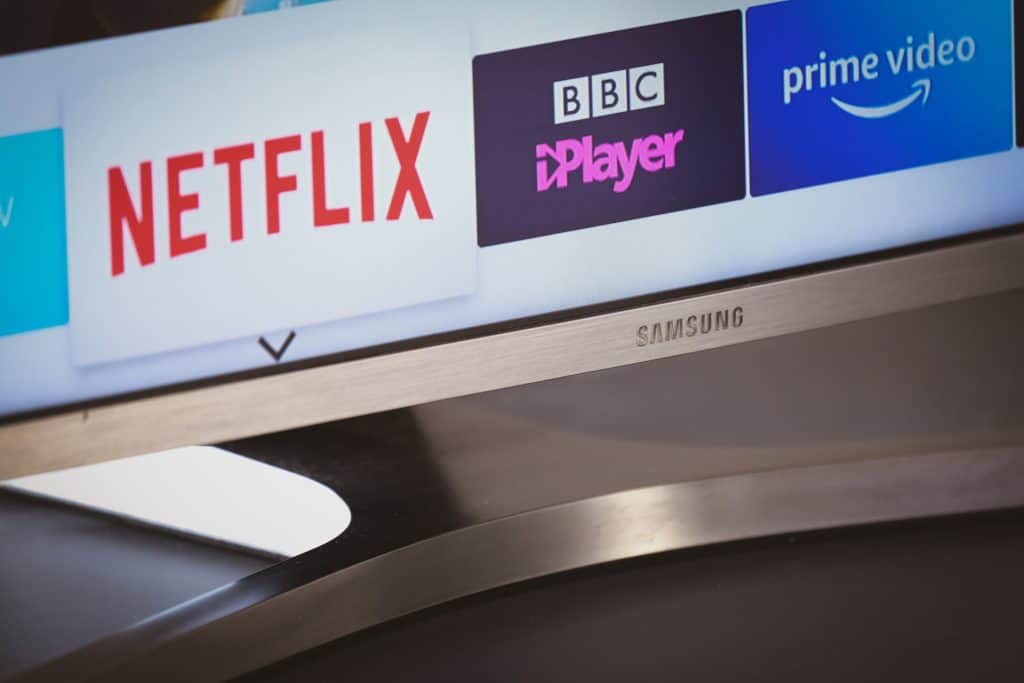 The process for removing the Samsung Frame TV is not too different from any regular TV. There are just some small pitfalls that you need to watch out for. 
First of all, as we stated earlier, you need three people to successfully and safely remove the Samsung Frame TV from its mount. 
Why? 
Well, there are a couple of reasons: 
Firstly, the Samsung Frame TV is relatively heavier than most other TVs in the market that are of comparable size. 
Secondly, you need a third person to disconnect the One Connect cable once you move the TV forward. 
If you installed your Samsung Frame TV properly, the One Connect cable should be inside the wall. That's why it can only be disconnected from the TV once it has been lifted.
To uninstall the TV, follow these steps:
Step 1: Firmly grip the TV from one side and have one helper firmly grip it from the other side. 
Make sure you are on the same page with your helper. You don't want them to push or pull on the TV without you being ready. 
Step 2: Communicate with your helper to lift the TV up and out from the wall. Make sure to lift the TV up at an angle. 
The angle needs to be somewhere around 15 degrees. 
You need to lift the TV at an angle because it's attached to the mount with a simple hook-and-groove mechanism. 
You need to lift the TV up enough so that it unhooks from the mechanism of the no-gap wall mount. 
When the TV unhooks from the wall mount, it tends to make a loud popping noise. We tested it several times and it made that noise every time. 
Hence, if you hear that noise, don't be alarmed as that's what you want to hear. It means that the TV has indeed been successfully disconnected from the mount.
Step 3: Once the TV has been lifted, hold it in that position and ask your other helper to disconnect all of the cables from the TV including the One Connect cable.
It's important that neither of the people who are holding the TV does this as it can be extremely unsafe. 
Step 4: Once all of the wires have been disconnected from your TV, lay it down on the thick blanket or any other soft surface you had prepared for it. 
Your TV has now been successfully removed from its mount. 
Important note: You may have heard of the "rotating method" of removing your Samsung Frame TV from its no-gap wall mount.
We strongly advise against this method since it is unsafe and most of the time, it's just not feasible. 
Not only do you put your TV in a very unsafe position, but you can also hurt yourself as the TV may fall on you once it inevitably disconnects. 
If you have a mantel which a lot of people do, the method is not feasible altogether.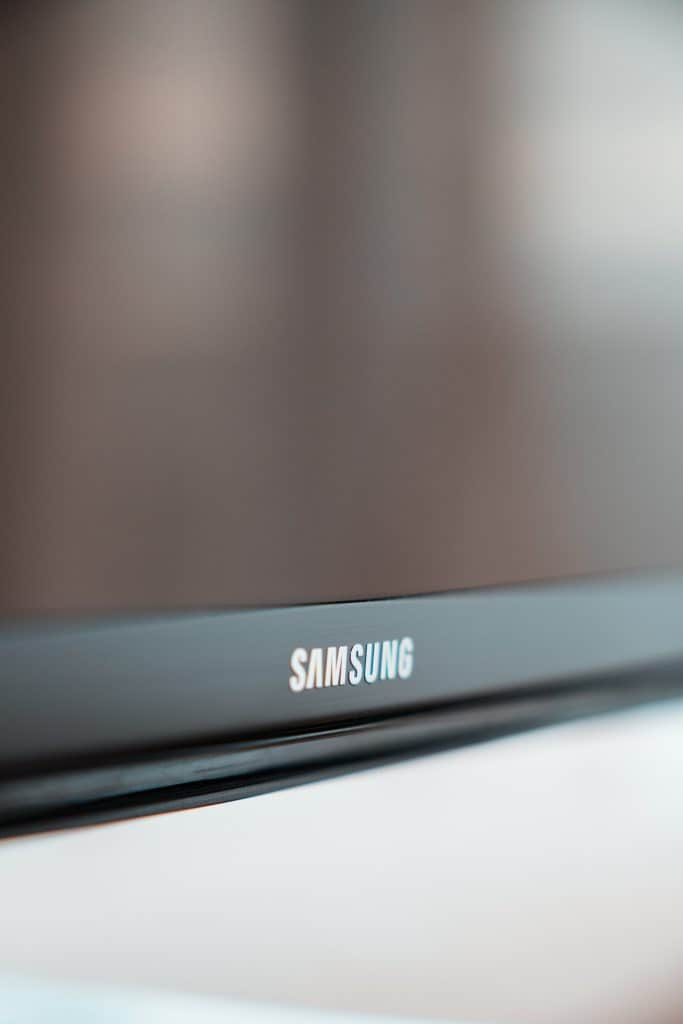 Step 5: Now that your Samsung TV has been successfully removed, you can go ahead and do whatever you want with it. 
Since installing a Frame TV requires you to drill into the wall, the place where you have your wall mount installed will be damaged. 
If you intend to move the TV, then you will have to make all the appropriate modifications to the new spot where you want to install the mount. 
Not only that but you will also have to fix the wall where the mount had been initially installed. 
On the other hand, if you just dismounted your TV to make room for other construction or renovation, you can leave the TV mount installed in the wall. 
Just let whoever's doing the construction know about it. You don't want them accidentally damaging the wall near the spot where the mount is installed. 
People are always highly intimidated by the installation and removal processes of Samsung Frame TVs. 
They look lovely but they definitely can be a bit difficult to work with during installation and removal. 
However, as you can see from this post, there's really not a whole lot to it when it comes to removal. Just don't forget about the One Connect cable and have enough people to safely do it. 
If you have any more questions, please reach out to us in the comments section below.