Every audiophile's dreams are a TV and a soundbar working in perfect sync. Though LG electronics manufacture high-end products, for starters, managing each setup might not be easy.
A soundbar is designed explicitly for TVs ranging from wired to wireless, 5.1 to Dolby Atmos.
This article will detail how to connect a sound bar to an LG TV. If you want to skip the hassle of poor audio quality and sound delays, look closely at the guide we have curated for you.
How To Connect My LG TV To SoundBar
You can connect your LG TV to a soundbar by various methods, which include:
HDMI cable

Optical cable

Bluetooth

LG Sync 
Below will explain each one in detail:
1. Connecting a Soundbar to an LG TV: HDMI Cable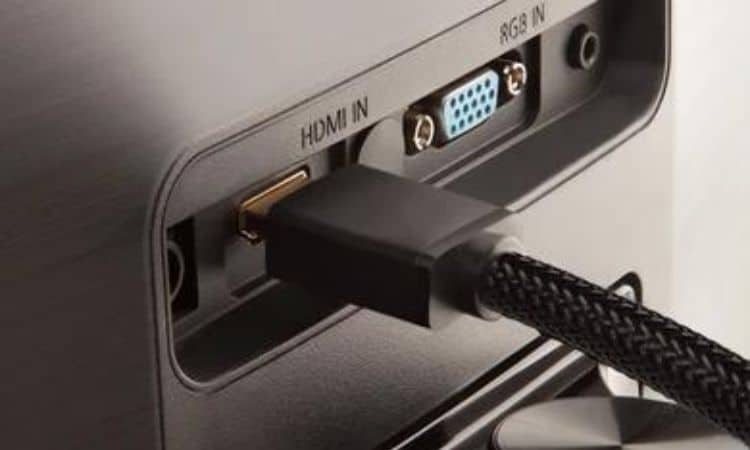 If you purchased your LG TV after 2009, it will most probably feature HDMI ARC– it's now a standard feature in all LG TVs. It would help if you bought an HDMI cable to use this feature.
The following are the steps to connect a soundbar to a TV via HDMI arc:
Turn off the TV and the soundbar. Unplug the TV and soundbar's power cords to be safe.

Use an Ultra-High-Speed HDMI cable to connect the soundbar's eARC port to the TV's HDMI eARC port. Connect the HDMI cable on the soundbar from the HDMI TV port to any HDMI port if it doesn't have an eARC or ARC-labeled HDMI port. The video will use that connection (and possibly basic audio). 
Both devices need an optical digital audio connection to handle the sound. Attach the soundbar optical into the TV's optical out (or OPT OUT) using a 5-meter optical audio cable (or OPT-IN).
Connect any other HDMI-equipped visual equipment, such as Blu-ray players or gaming consoles. Additionally, you can connect them to the additional HDMI inputs on the soundbar. The TV or soundbar can be the hub or source for all external devices if you use ARC/eARC, passing both audio and visual signals. What matters most, in the end, is where you have the most ports accessible and how you feel about selecting inputs.

Reconnect the TV and soundbar power cables and switch on each device.

To enable all soundbar features, access the TV's

menu

settings. To establish proper compatibility with your soundbar, you might need to adjust one or more settings in your TV's menu. Various guidelines to change the audio settings depending on different brands and kinds of TV are available.
Go to the TV menu and choose Sound Settings or Audio Settings to change the HDMI Audio Out, Optical Out, or Digital Audio settings to Auto/Bypass/Pass-Through, PCM, or Digital/Bitstream.
You might also need to access the TV's System, Sound, or Expert settings to enable the HDMI eARC, ARC, and CEC modes. To find the precise menu settings needed to connect a soundbar to the TV, see the TV's manual or the manufacturer's website for your particular TV model.
Related: Best Soundbar For LG TV
Which LG televisions support HDMI ARC?
LG TVs that support HDMI ARC are:
LG OLED55A16LA 55-inch 4K Ultra HD OLED Smart TV

LG OLED48A16LA 48-inch 4K Ultra HD OLED Smart TV

LG 55NANO966PA 55-inch Smart 8K Ultra HD TV.

LG 82UP80006LA 82-inch 4K Ultra HD Smart TV
You can get the complete HDMI ARC/eARC explainer; however, to sum up, the best way to connect a soundbar to a TV is via an HDMI connection (whether ARC or eARC) since this ensures that your soundbar will receive the best audio signal it can receive. 
Additionally, it allows your TV remote to manage several soundbar settings, like volume and mute, which is helpful if you want to reduce some clutter.
The only downside is that using one of those HDMI ports for your soundbar means one less port for your other devices if you have many gadgets connected to your TV. There are two alternatives to this. 
Certain soundbars have HDMI inputs. You can use these in place of the connections on your TV, but you'll need to keep track of which devices are connected to the soundbar and which are to the TV so you can choose the correct input when you want to watch. 
2. Connect a Soundbar to your LG TV: Optical Cable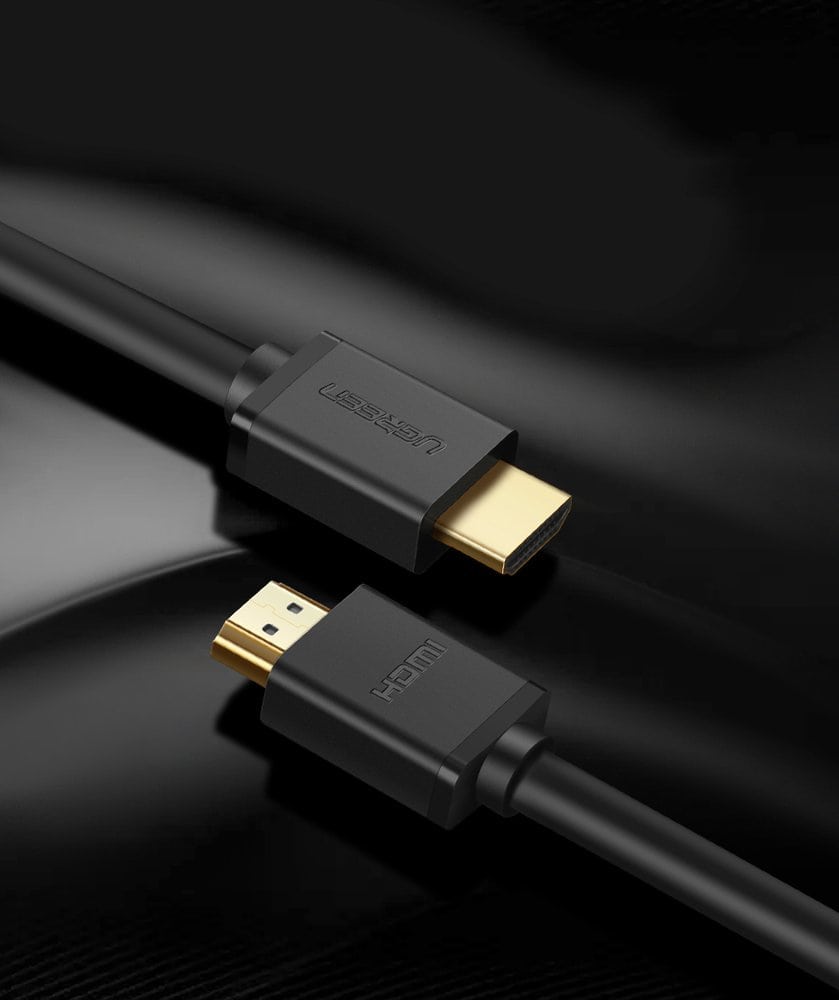 Do you want to know how to use an optical cable to connect a soundbar to an LG TV? Even though the setup is incredibly simple, it's possible to get stuck on a specific step that is rarely covered in tutorials.
Make sure your TV and soundbar both support optical cables before continuing. Because the port on your LG TV is labelled "optical," "optical audio out," or "Toslink," it is pretty simple to find. 
Your soundbar's optical port will look the same, but the label will read "Optical Audio Input" instead of "Optical Audio Output." 
Check that the LG TV and soundbar have optical cable ports.

Ensure that your soundbar is turned on.

Take off the optical cable's plastic caps.

Connect the optical cable's one end to your LG TV.

Connect the other end to your soundbar.

Check the audio. If necessary, switch the audio output device.
Remove the plastic caps from either end of the optical cable, and insert one end into the TV and the other into the soundbar to connect a soundbar to an LG TV.
Most people get stuck on the small plastic caps on either end of the optical cable. The cable won't fit into any of the ports if you try to attach it when the caps are on, which may lead you to believe that the ports or cable are damaged.
The little plastic caps are intended to guard the optical cable's tips. The most common error people make is forgetting to take the caps off.
The cable will fit into the port after the caps are taken off, and it should make an excellent clicking sound and lock into place.
Related: How To Add Speakers To LG Soundbar?
3. Connecting a Soundbar to an LG TV: Bluetooth
So, You're considering using Bluetooth to connect your soundbar to your TV instead of the mess of cords, but you have never used Bluetooth and aren't sure how it operates. 
But once you know the basics, understanding Bluetooth technology isn't that difficult.
Even if one or both devices are not Bluetooth-ready, you can nearly always connect a soundbar to your TV using Bluetooth.
Bluetooth connects your TV and soundbar as a source and receiver, respectively. Bluetooth can be used for various transmission functions and is typically utilized to transmit and broadcast audio.
How do I connect my Bluetooth soundbar to my LG TV?
To pair via Bluetooth, your device must first be put in "discoverable mode". This makes it possible for other Bluetooth-enabled devices that are also in discoverable mode to get the following data from your device:
Your device's name

Your device's class (which has to do with your device's range) and name are both required. Most have a 30-foot or so range.

Your device's list of services

Technical information about your device (Such as model, device features, time zone, etc.)
You must use one of the devices to connect now that both are discoverable—typically the audio source. Your TV can stream audio to the soundbar after the connection is established.
4. Connecting a Soundbar to an LG TV:RCA to 3.5mm cable
The widely recognized RCA to 3.5mm connection is often included with various audio and video equipment. Although it cannot provide high-quality digital audio, it can serve as a suitable backup if the above connections cannot be made.
The process of connecting is pretty simple. You must put the 3.5mm connector into your TV's "line out" port. The red and white RCA connectors must go into the soundbar's red and white ports, respectively. 
Depending on the available connections on your TV and soundbar, you can also use the RCA ports on your TV and the 3.5mm connector on your soundbar.
At first, learning how to connect a soundbar to an LG TV may seem complicated, but as you work through each step, you'll understand how to use every option.
Our technical staff and in-house audiophiles advise that you thoroughly review the user manual if you have any remaining questions about the cables that should be used for your home theatre setup. 
We hope this article helped you answer the question, "how to connect my LG tv to sound bar?"
How do I get my TV to recognize my soundbar?

You must connect the TV's output to the soundbar's input and then adjust the TV's audio output settings to make the soundbar visible to the TV. If Bluetooth is available by the TV and soundbar, you can connect them through Bluetooth, an AUX cable, an HDMI ARC connection, or a digital optical cable.