Have you decided to wall mount your TV?
Do you want to know how much does a TV mount cost?
In this detailed guide, we will dive into various types of TV mounts, figure out the elements that affect their prices, discuss installation costs, compare offline and online buying options, analyze accessory prices, provide cost-saving tips, and offer installation guides. Let's dive in!
Television mounts are brackets that hold your TV against the wall securely. They are important as they free up space and help bring the TV to eye level. 
However, they can cost a lot depending on the features you are going for. 
We will help you determine the best price to buy a mount for your TV at, and also give you an idea of what features it will include. 
Why Do You Need a TV Mount?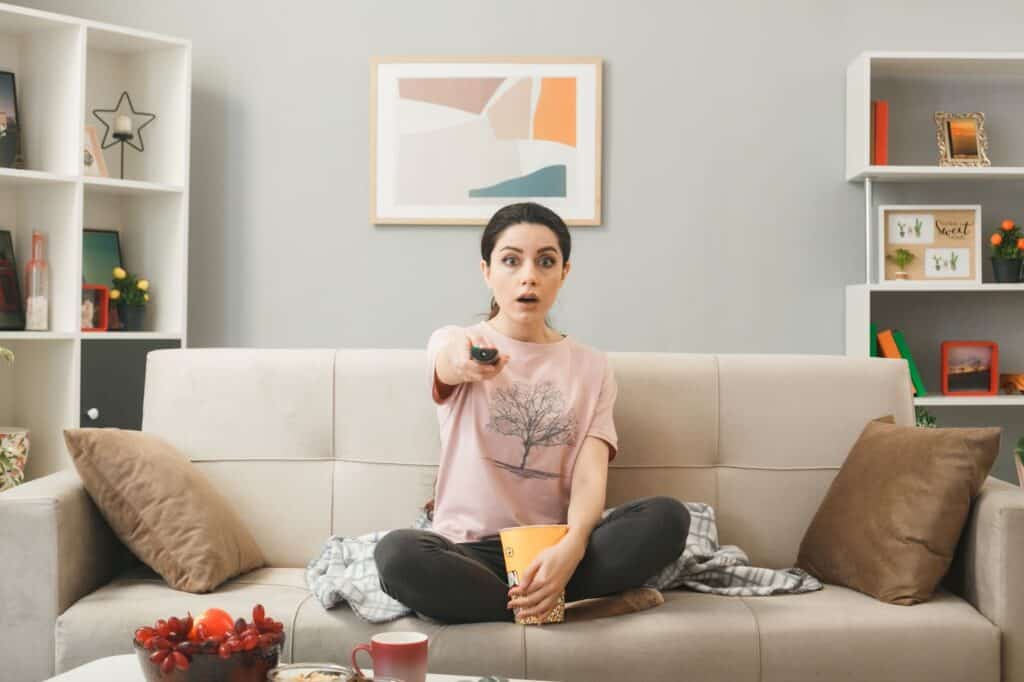 It is often asked 'why use a TV mount?' when a professional TV comes with stands to place on tables or flat surfaces. Because it helps free up space so that you can do more with your room.
Here are some of the most important uses of a TV mount:
It helps bring the TV to an optimal viewing angle.

It frees up space in a room since it eliminates the use of a table just for the TV.

It helps position your TV to your liking through tilt and extension features.

It protects your TV by keeping it out of the reach of children and pets.
Types of TV mounts
Before moving to costs, let us first discuss the types of mounts because each of these types cost different and have different features.
There are three main types, fixed tv mounts, tilt mounts, and full motion mounts.
Fixed mounts as the name suggests, are fixed at one position and can not be adjusted left-right or up-down.
Tilt mounts can be vertically adjusted while full motion ones can be adjusted any way you like, either up-down or left-right.
How Much Does It Cost to Mount a TV?
Basic wall mount bracket can cost under $100 for almost every size TV. However, as the features and design of the mount get better, the price goes higher as well.
The average cost of a fixed mount is about $20 to $50, tilt mounts cost anywhere between $30 to $70 whereas full motion ones cost roughly $50 to $150.
But this pricing varies a lot and it also depends on the size of the TV,
For example, a mount suitable for a small to medium-sized TV (32 to 55 inches) may cost around $30 to $100, while mounts for larger TVs (65 inches and above) can range from $100 to $300 or higher.
On average, expensive hanging mounts of special types of mounts can cost up to $1000 as well. 
TV Mount Accessories and their Costs
When you buy a mount, there are many accessories that come along with it. Not all of these accessories are compulsory to buy but they do add up to the effectiveness and durability of the mount.
If we take cable management, there are some accessories that help you organize the cables efficiently that include affordable clips to advanced cable raceways.
Similarly Mounting brackets and adapters also come with the mount for specific TV models and wall types and lastly there is a list of tools that are required to mount the TV. These tools include wall studs finders, levelers, screwdrivers, and drill bits etc.
Are Any Other Charges Included?
One of the biggest charges included in the cost of a TV mount is the cost of mounting a TV, which is between $100 to $300 according to the national average. 
The price for the installation of a mount can go up or down depending on the amount of effort that needs to be put in. 
A simple installation for a normal-sized TV by store employees would cost around $75 dollars whereas additional features such as wire concealment, installation of a new power source, etc. will cost up to $1000 for a very large TV.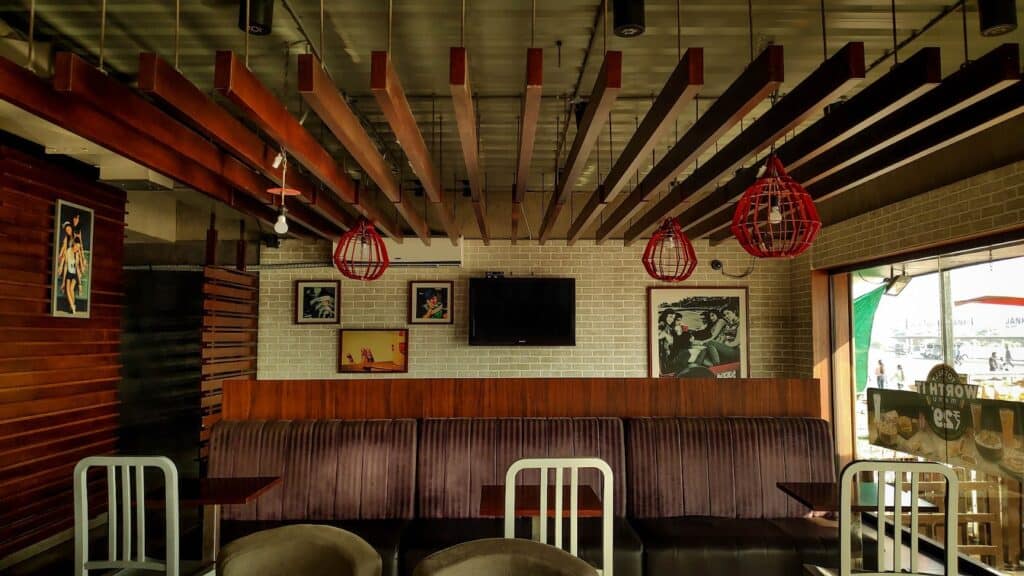 Installing a TV Yourself To Save Up
The tv mount installation cost goes down significantly if you decide to install it yourself instead of hiring a tv mounting team. However, this is easy with a smaller Televison that don't need a very fine job at managing cables. The heavier and bigger the TV, the harder it is to mount.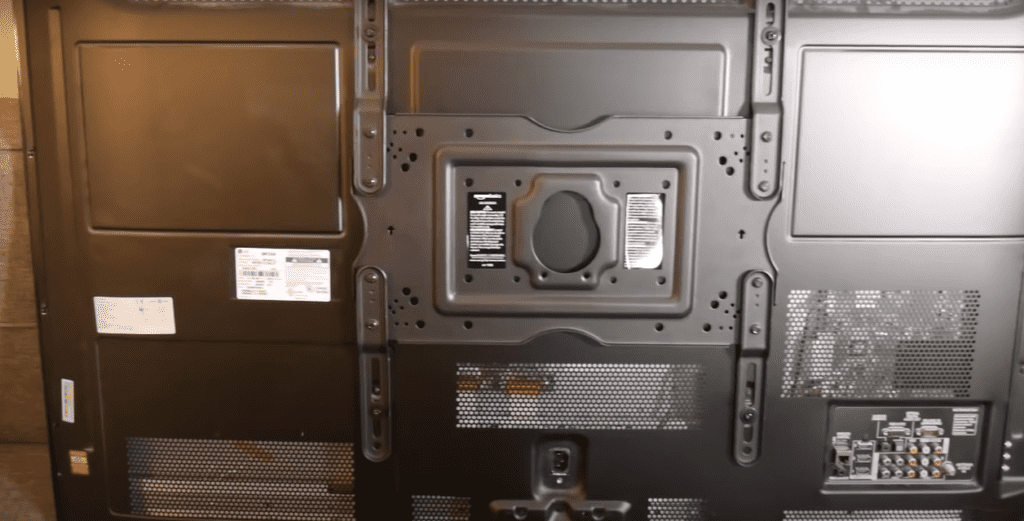 You may cut down on tv installation cost by doing it yourself, but there is no guarantee of the turnout. Therefore always opt to hire professionals when you are unsure of how your own attempt at the installation might go. 
Here is a DIY installation video
How Much Does A TV Mount Cost at Walmart?
There are plenty of TV mounts at Walmart that are perfect for TVs of all sizes and weights. The cost of these mounts depends on the features they have, their function, and the size of the TV they accommodate. They range from under $100 to over $500.
Cost Comparison: Online vs. Offline Purchasing
The rise of ecommerce has completely revolutionized the shopping industry, 
Now most of the people prefer to just order stuff from their home instead of going to a store.
Talking of mounts, currently almost every major retailer offers mounts of all types with the convenience of home delivery but at the same time buying personally from the store has its own advantages.
Our recommendation is to check both options, compare prices and quality, keep track of any discount deals and then make the purchase decision to cut extra cost. There is always a price difference so make sure you catch the perfect deal.
Tips for saving on TV Mounting price
Everyone loves discounts and cashbacks, so if you are looking to save some bucks on your TV mount purchase, do keep an eye on discounts and promotions by Amazon and other retailers especially on holidays like Christmas and Cyber Monday etc.
Another option is to opt for refurbished or used mounts through platforms like Craigslist and Facebook Marketplace etc.
Third option is to go for a bundle purchase, instead of a single item purchase. I.e. you can save cash if you buy a bundle consisting of a mount, and other TV accessories instead of buying a mount individually.
TV Mount Buyer's Guide
It can be hard to find the right mount for the setting you have in mind. There are many things that you have to take into consideration when you think of what mount to buy.
We have assembled an impactful buyer's guide to help you make the right choice.
Type of TV Mount
The type of mount helps you determine what kind of arrangement you need the mount for, what features it will likely have and a rough estimate of its price. You need to choose the correct mount for your TV. Some of the common types of TV mounts are:
Wall Mount
TV wall mounts or tv brackets cost anywhere from under \$100 dollars to \$150 for most TVs ranging up to 65 inches. 
These are simple brackets that hold the TV against the wall. Some of the higher-priced options have the features of tilt and swivel along with the simple extension. 
Sliding Mount
The sliding mount helps slide the TV either vertically or horizontally against a rail on the wall. These mounts are designed to enhance the mobility of the TV. The price for these rails ranges between $200-400.
Dual Sided Mount
A dual-sided mount can hold two TVs, one on either side. These mounts are usually used for educational and professional settings. These typically range from $500 upwards as they are very heavy-duty and stable. 
Wall Arm Mount
Wall arm mounts are those that can be extended forward thanks to the arm mechanism. These are desirable in settings where the TV has to be extended and retracted based on viewing experience demands. 
They cost around $350 upwards and vary depending on the size and weight of the TV.
Ceiling mounts are also a type but they require a separate guide.
Features
TV mounts have certain features that set them apart from each other. These features are helpful in different TV settings in a room and can greatly improve viewing angle and the TV experience. Some features to look out for are:
Extension
A TV mount usually has an extension of 20 inches at maximum if it is attached to the wall. The extension helps lessen the distance between the viewer and the TV. 
Retraction
Retraction helps reduce the distance between the TV and the viewing by pulling it closer to the wall. This feature has less room to move since it's usually only a few inches. 
Tilt
The tilt feature can help a TV fit in a corner or higher up on a wall and still give a comfortable viewing angle to the person watching. They help angle the TV better when it's in unusual places. 
Swivel 
The swivel feature helps tilt the TV screen horizontally to improve the viewing experience. In case you have a favorite chair in the room or just want to watch TV from your bed, you can move the screen to an angle where you can see it better. 
TV Mount Maintenance and Longevity
To maintain the durability and ideal performance of your TV mount, scheduled maintenance is the key. You must take radical steps in maintaining and cleaning your TV mount, including using a microfiber cloth, avoiding abrasive cleaners, and checking for loose screws or bolts.
You should also be able to deal with any kind of common issues, such as swiveling or shagging issues, and apply troubleshooting methods to resolve them.
By taking great care of a TV mount, you can enhance its lifespan and enjoy an uninterrupted viewing experience.
The Main Takeaway
Understanding the market rates associated with the TV-mounts is very important for making a well-informed buying decision. 
In this article we analyzed various types of mounts along with their prices, the factors affecting their prices and installation costs. We also compared offline and online options for buying, discussed accessories costs, and provided money saving tips.
Whether you choose to install the mount yourself or go for professional help, it is very necessary to follow the recommended guidelines. Doing so, would help you make the right purchase decision within your budget constraints.
Frequently Asked Questions (FAQs)
What is the average cost of a TV mount?

The average cost of a fixed tv mount is about $20 to $50, tilt mounts cost anywhere between $30 to $70 whereas full-motion tv mount ones cost roughly $50 to $150.

Can I use a TV mount for any type of Television?

Yes you can use it for any kind of TV but modern flat screen TVs are most suitable to be mounted instead of big old TVs(they look better on a table).

Do TV mounts come with installation instructions?

Yes, they do come with installation instructions. An instruction manual is included along with the equipment.

Can I install a TV mount on any type of wall?

TV mounts can be installed on different kinds of walls, including brick, concrete, or drywalls. But, it's crucial to consider the wall material and use appropriate mounting equipment for a secure and professional installation process.

Are TV mount warranties necessary?

Yes, warranties are very necessary as you can have any type of issue with the mount after using it for some time.

How long does it take to mount a TV?

It barely takes half an hour to install a TV  but it can vary depending upon the type of mount and texture of the wall.

Can I reuse a TV mount if I upgrade my TV?

Yes you can reuse it, if it fits the size and fulfills the requirements of the upgraded TV.

Can I mount my TV over the fireplace?

Yes you can mount your TV over the fireplace. Check out our article that guides about how far above fireplace to mount tv.