Television mounts are brackets that hold your TV against the wall securely. They are important as they free up space and help bring the TV to eye level. 
However, TV mounts can cost a lot depending on the features you are going for. 
We will help you determine the best price to buy a mount for your TV at, and also give you an idea of what features it will include. 
In this article, we will discuss the following things:
How much does a TV mount cost?

The things to look out for when buying a TV mount.
Why Do You Need a TV Mount?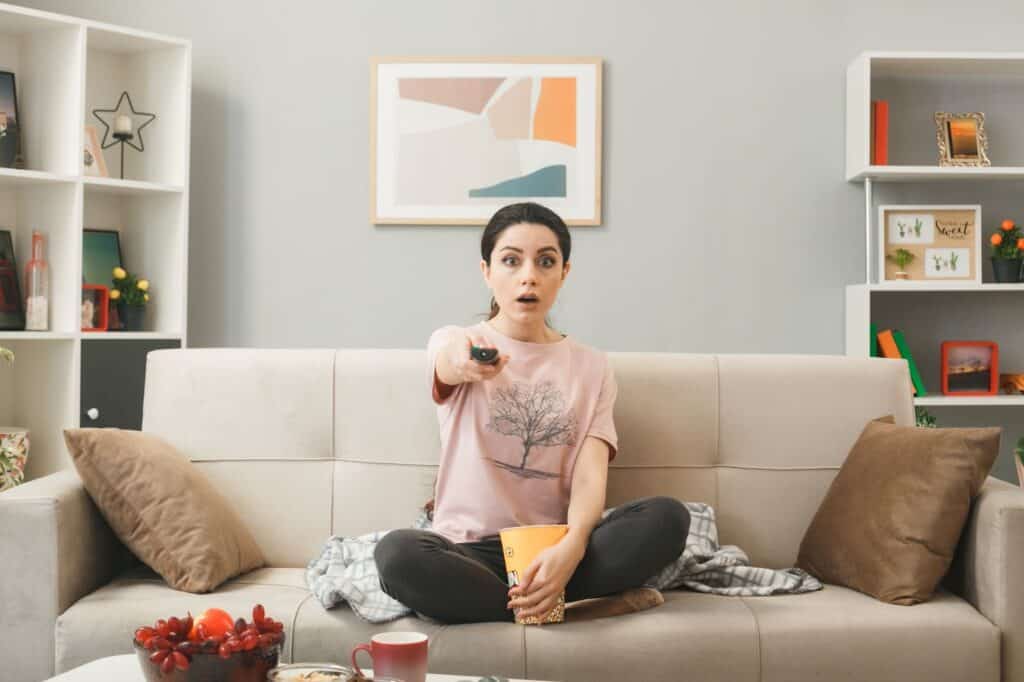 It is often asked 'why use a TV mount?' when TVs come with stands to place on tables or flat surfaces. A TV mount helps free up space so that you can do more with your room.
Here are some of the most important uses of a TV mount:
It helps bring the TV to an optimal viewing angle.

It frees up space in a room since it eliminates the use of a table just for the TV.

It helps position your TV to your liking through tilt and extension features.

It protects your TV by keeping it out of the reach of children and pets. 
How Much Does a TV Mount Cost?
The average cost of a TV mount is up to $300. Basic wall mount brackets can be for under \$100 for almost every size TV. However, as the features and design of the mount get better, the price goes higher as well.
On average, expensive hanging mounts of special types of mounts can cost up to \$1000 as well. 
Are Any Other Charges Included?
One of the biggest charges included in the cost of a TV mount is the price for installation which is between $100 to $300 according to the national average. 
The price for the installation of a mount can go up or down depending on the amount of effort that needs to be put in. 
A simple installation for a normal-sized TV by store employees would cost around $75 dollars whereas additional features such as wire concealment, installation of a new power source, etc. will cost up to $1000 for a very large TV.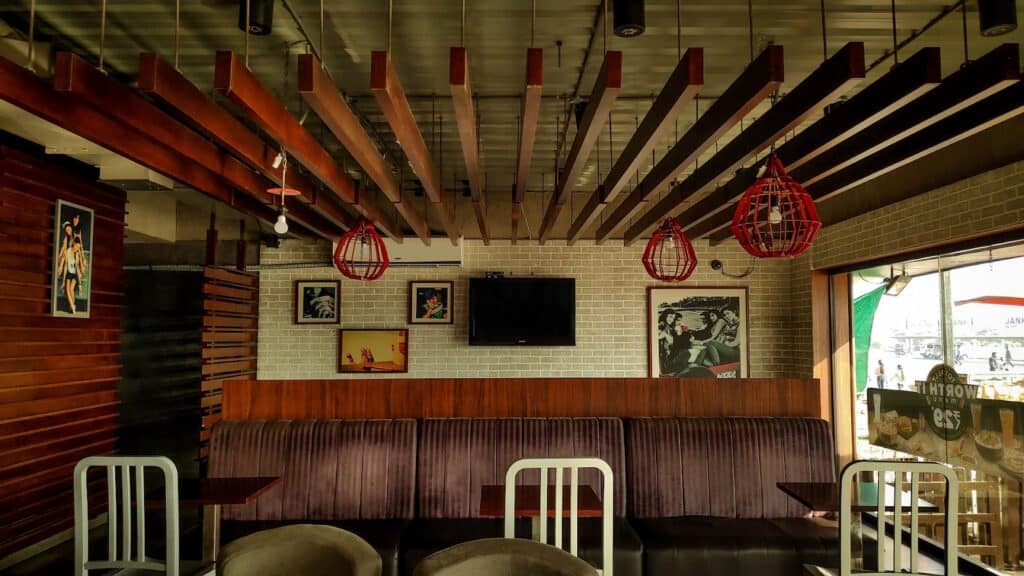 Installing a TV Yourself To Save Up
The price for a TV mount goes down significantly if you decide to install it yourself. However, this is easy with smaller TVs that don't need a very fine job at managing cables. The heavier and bigger the TV, the harder it is to mount. 
You may cut down on costs by doing it yourself, but there is no guarantee of the turnout. Therefore always opt to hire professionals when you are unsure of how your own attempt at the installation might go.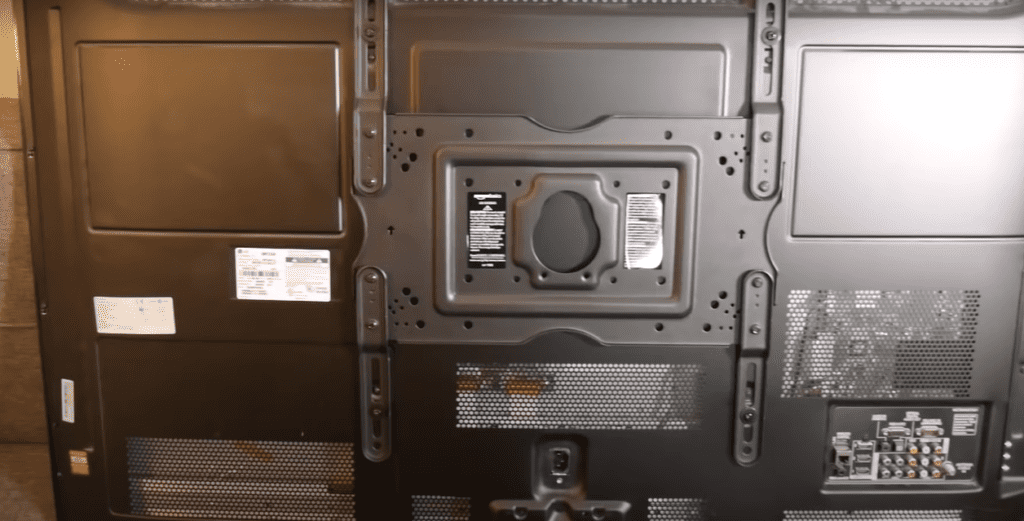 How Much Does A TV Mount Cost at Walmart?
There are plenty of TV mounts at Walmart that are perfect for TVs of all sizes and weights. The cost of these mounts depends on the features they have, their function, and the size of the TV they accommodate. They range from under $100 to over $500.
The Cost Of Installation at Walmart
Installation of a TV at Walmart starts from $75 and goes up depending on the work you need to be done. Their team of professionals can handle TVs of all sizes and weights. 
It can be hard to find the right TV mount for the setting you have in mind. There are many things that you have to take into consideration when you think of what TV mount to buy.
We have assembled an impactful buyer's guide to help you make the right choice.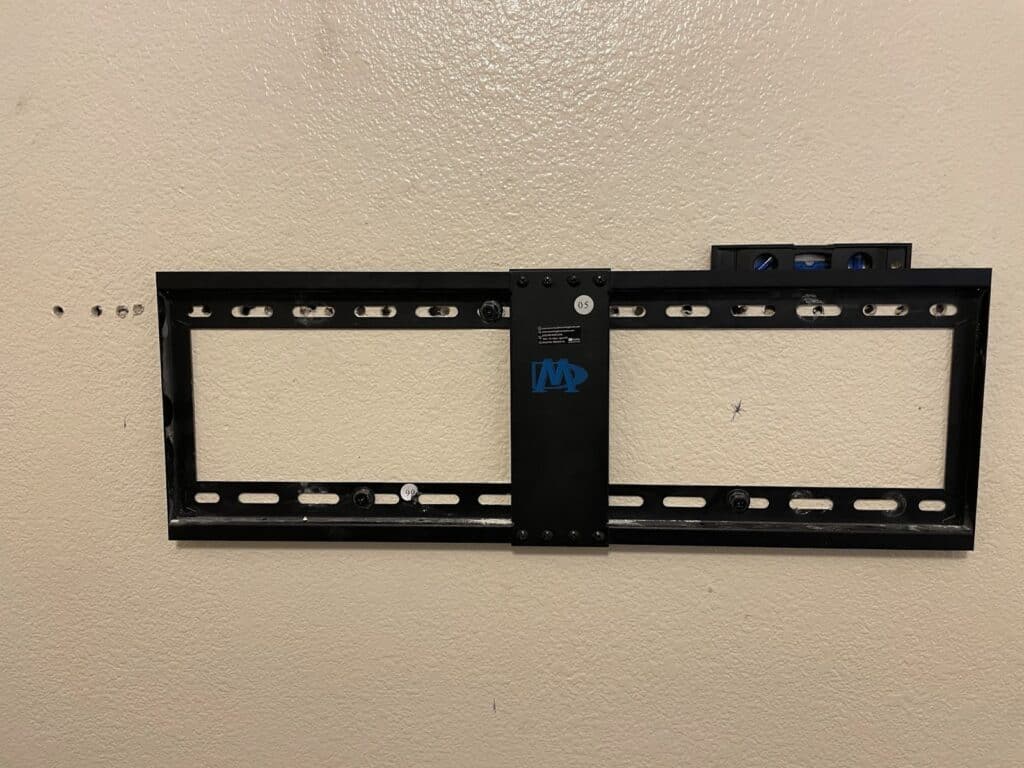 Source: Reddit
The type of TV mount helps you determine what kind of arrangement you need the mount for, what features it will likely have and a rough estimate of its price. Some of the common types of TV mounts are:
Wall Mount
TV wall mounts or brackets cost anywhere from under \$100 dollars to \$150 for most TVs ranging up to 65inches.
These are simple brackets that hold the TV against the wall. Some of the higher-priced options have the features of tilt and swivel along with the simple extension.
Sliding Mount
The sliding mount helps slide the TV either vertically or horizontally against a rail on the wall. These mounts are designed to enhance the mobility of the TV. The price for these rails ranges between $200-400.
Dual Sided Mount
A dual-sided mount can hold two TVs, one on either side. These mounts are usually used for educational and professional settings. These typically range from $500 upwards as they are very heavy-duty and stable.
Wall Arm Mount
Wall arm mounts are Tv mounts that can be extended forward thanks to the arm mechanism. These are desirable in settings where the TV has to be extended and retracted based on viewing experience demands.
They cost around $350 upwards and vary with the size and weight of the TV.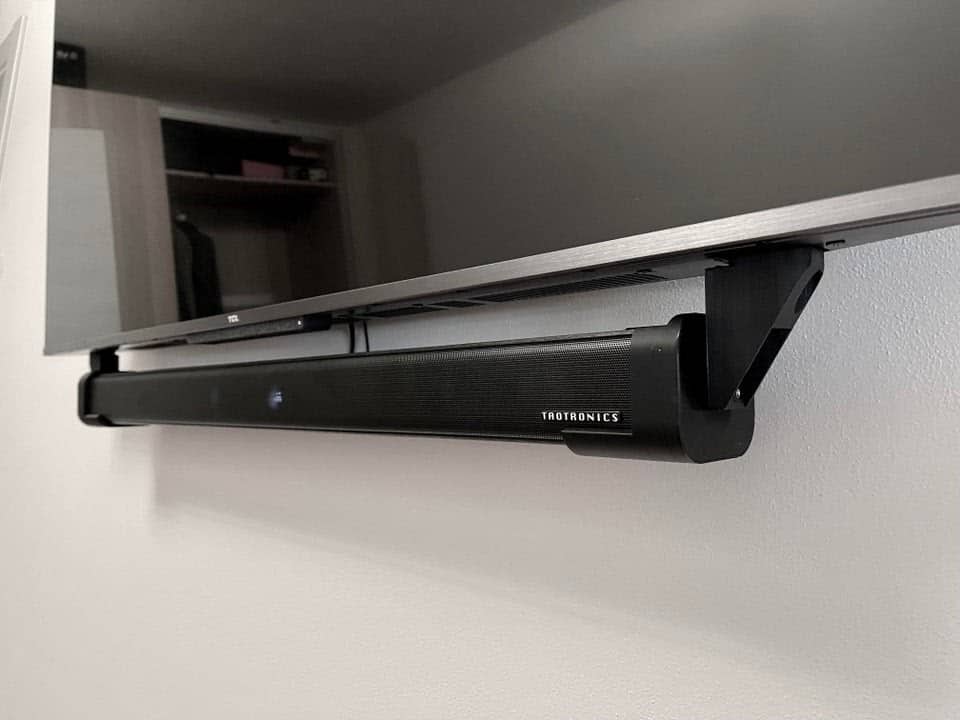 Source: Reddit
TV mounts have certain features that set them apart from each other. These features are helpful in different TV settings in a room and can greatly improve viewing angle and the TV experience. Some features to look out for are:
Extension
A TV mount usually has an extension of 20 inches at maximum if it is attached to the wall. The extension helps lessen the distance between the viewer and the TV. 
Retraction
Retraction helps reduce the distance between the TV and the viewing by pulling it closer to the wall. This feature has less room to move since it's usually only a few inches. 
Tilt
The tilt feature can help TVs fit in a corner or higher up on a wall and still give a comfortable viewing angle to the person watching. They help angle the TV better when it's in unusual places. 
Swivel 
The swivel feature helps tilt the TV screen horizontally to improve the viewing experience. In case you have a favorite chair in the room or just want to watch TV from your bed, you can move the screen to an angle where you can see it better. 
The price of TV mounts can vary depending on your TV and the kind of mount you want. 
In this detailed guide, we have provided all the necessary information you need about hidden costs and installation costs that many people don't take about.
Do let us know if this guide was helpful.