There is no doubt that Hisense and TCL are among the most affordable TV brands on the market.
Due to the fact that both manufacturers strive to make the best TVs possible, deciding which brand to choose can be difficult.
As a result, we thoroughly researched both brands and all of their tv features. We'll compare these brands in this article to determine the one that is worth going after.
After going through this Hisense VS TCL Roku TV guide, you'll be able to know which brand you should consider for yourself.
Hisense vs TCL Roku TV – A Short Company Intro
Hisense:
Hisense is a multinational electronics and appliance manufacturer headquartered in China. Founded in 1969, the company has grown to become one of the world's leading producers of consumer electronics and home appliances.
Hisense is known for its wide range of products, including televisions, refrigerators, air conditioners, and more. They have a global presence and are recognized for offering affordable yet feature-rich electronics, including smart TVs.
TCL:
TCL is another prominent multinational electronics company with its headquarters in China. Established in 1981, TCL has become one of the largest TV manufacturers in the world. The company is known for its innovation and commitment to delivering high-quality products at competitive prices.
TCL is particularly renowned for its partnership with Roku, a leading streaming platform, which has led to the production of TCL Roku TVs. These smart TVs offer a seamless integration of TCL's hardware with Roku's user-friendly interface, providing consumers with an excellent entertainment experience.
Hisense Vs TCL TV: Comparison Summary – Pick A Winner
In our Hisense VS TCL tv comparison, we found the TCL brand to be the best brand.  It provides you with a 120hz refresh rate, Roku VA, as well as a number of screen sizes that you can choose from with different price tags.
| Feature | Hisense TVs | TCL TVs | Winner |
| --- | --- | --- | --- |
| Screen Sizes | 21-58 inches | 32-110inches | TCL |
| Picture Quality | UHD Image Resolution/60hz/ Dolby Vision/ Local dimming. | Vertical alignment panel displays/UHD Image Resolution/ Dolby Vision/Local DImming/ 120hz | TCL |
| Sound | Can go Up to 100w | 16W | Hisense |
| Operating Systems | VIDAA OS | Roku OS | TCL |
| Display | LCD, LED, OLED | LCD, LED, QLED | TCL |
| Lifespan | 7 years but Hisense tvs have thinner tv profiles. | 5-7 years | TCL |
| Power Consumption | 45-300watts | 45-300watts | Both |
| Connectivity Ports | HDMI/ Ethernet/ USB Terminal | HDMI/ Ethernet/ USB Terminal | Both |
| Build Quality | Best | Better | Hisense |
| Viewing Angle | 178deg | Not so wide | Hisense |
| Voice Assistants | Google Assistant /Alexa | Roku | Hisense |
| Image Processors | ARM Cortex | AIPQ Engine | TCL |
| Price | Expensive | Affordable | TCL |
Pros and Cons of Samsung
TV
Hisense TCL TVs have Great viewing angles which make the picture look wider and more detailed on the screen.
Hisense has the highest calibre built-in speaker, which creates a sound that is both solid and well-balanced.
Includes the Google assistant and Alex which you can use to run the TVs by commands.
Quite durable and last longer than the TCL brand.
Tvs from the Hisense brand are quite stylish.
Hisense TVs are quite expensive.
TVs from this brand include an LED Display panel which is quite old and is not updated.
Offers screen size from 21 inches to 58 inches.
TCL TVs are the best for gaming as they have 120HZ which makes the gaming smoother and brighter.
2. TCL TVs include a QLED Display panel which provides you with the crips and brighter picture quality than other brands.
 Compatible with Roku Voice Assistant which gives you great control over the tv.
4. Best option for people who're on a budget.
 TCL offers a variety of TV sizes ranging from 32 to 110 inches.
They're not so durable due to not having good leg support.
TCL TVs include a QLED Display panel which provides you with the crips and brighter picture quality than other brands.
Roku doesn't allow you to control the settings of the tv by your commands.
Samsung VS TCL TV: A Detailed Comparison
The TCL US5800 and the Hisense H8C are two compelling choices for those seeking feature-rich 4K LED TVs. Both models offer a 60Hz refresh rate and 4K resolution, making them suitable for a variety of entertainment needs. However, there are key differences that set these TVs apart. In this comparison, we'll delve into the specific attributes of each TV to help you make an informed decision based on your preferences and priorities.
Comparison Table:
| Feature | TCL US5800 | Hisense H8C |
| --- | --- | --- |
| Contrast Ratio | 3,503:1 | 4,152:1 |
| Local Dimming | No | Yes (2.0 score) |
| SDR Peak Brightness | 219 cd/m² | 235 cd/m² |
| HDR Support | No | Yes |
| Color Depth | 8-bit | 10-bit |
| Response Time | 19.9 ms | 13 ms |
| Motion Interpolation | No | Yes (30 fps) |
| Input Lag (1080p @ 60Hz) | 46.3 ms | 32.1 ms |
| Low-end Cutoff Frequency | 160 Hz | 107 Hz |
| Smart Interface | Roku | Opera TV |
| Build Thickness | 2.36" | 3.00" |
| Price | Varies | Varies |
Features of Samsung VS TCL TVs
As both of these brands offers good quality TVs at a reasonable price. We will compare both of their features to determine which is the best. Now let's see which brand has the best features and qualities to make your viewing experience even better.
In terms of screen size, TCL Roku proves to be the winner when compared to Hisense. Because TCL screen sizes go from 32 inches to the giant ones, 110 inches, which is huge.
In contrast, Hisense TVs range from 21 inches to only 65 inches, which is the largest size offered by this brand.
So, we'll definitely say, TCL is the winner, which offers you a variety of screen sizes to choose from.
Also, check: 6 Best Gaming 32-Inch TVs
A high picture quality can't be expected at the lower price that both the brands offer their TVs. However, still, considering the price, the brands have very good picture quality.
Although Hisense and TCL Roku brands have almost the same picture quality, the one thing that makes TCL's picture quality better than Hisense's is vertical alignment panel displays. These panels make the screen brighter, clear, and vivid.
Both brands include local dimming, but Hisense is the brand that is famous for it. Hisense brand TVs have better local dimming systems, which makes the black look brighter in dark scenes and improves overall picture quality.
Hisense and TCL Roku TV brands include UHD image resolution and Dolby Vision, which show you a crisp, clear, and more detailed image. What about gaming?
When we talk about the gaming quality of both of the brands, the TCL brand wins. Because, TCL brands usually have a 120Hz refresh rate, which is considered to be the best for gaming.
On the other hand, Hisense TVs only have 60Hz, which makes them a bad choice for all the gamers out there.
However, the Hisense brand includes great motion blur and motion handling, which ensures that you're seeing the best and clearest picture even when the objects are moving too fast. Sounds interesting?
So, between Hisense vs. TCL Roku TV, which one has the best picture quality? Obviously TCL Brand.
Also, check: Best TVs Under $3000
3) Display Panel Technology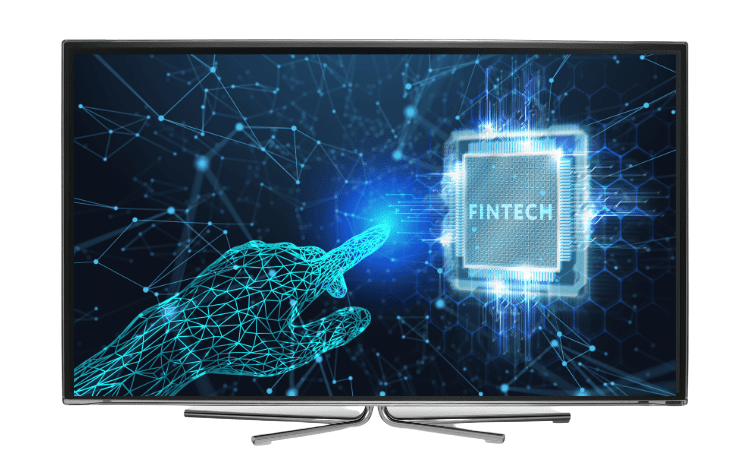 Hisense includes OLED(Organic light-emitting diodes) ) panels that they buy from LG brands. These panels are considered to be one of the best TV panels in the world. They are powered by Android TV, have Freeview Play built in, and have voice control for Google Assistant.
Because they make your screen look brighter, improve picture quality, offer better contrast, and have wider viewing angles.
TCL TVs, on the other hand, supports all of the HDR formats, including Dolby Vision, HDR10+, HDR, and HLG, with QLED (Quantum Dot Light Emitting Diode) panels.
So, which one is the best one?
Since QLED offers a powerful LED backlight and produces a much brighter picture than OLED panels, TCL wins this category.
The more powerful the image processor, the better the picture quality will be. TCL and Hisense TVs have different processors. TCL TVs have AIPQ Engine processors, while Hisense models use ARM Cortex processors.
Machine-learning algorithms enable AIPQ Engine processors to understand human visual perception. Depending on the genre (music, movie, or game), they adjust the image quality in Ambient viewing conditions
The processor analyses each frame to optimise non-4K content and convert low-resolution content to 4K. The result is a better 4K experience.
Hisense's ARM Cortex processors, on the other hand, improve video streaming quality. This is something the processor mentioned previously does, so you can't go wrong with either one of them.
This is why the AIPQ Engine processor holds a slight edge in this segment due to its features. So our winner is TCL in this category.
Two brands require that you sit directly in front of the TV in order to get the optimal viewing angle. Nevertheless, if you see pixels on your TV screen, it means you are too close to it.
Viewing the image from different angles that are not wide enough will not allow you to see its excellent quality.
More of your family and guests can enjoy your television's content when it has wide viewing angles. This is why you should choose a TV with a wide viewing angle.
A lot of TCL models come with a small viewing area. In addition, Hisense TVs usually offer an angle of about 178deg. So, the winner is Hisense.
Expecting the best sound quality from expensive brands like Harman Kardon is totally understandable. But, expecting the same quality from both of the brands, Hisense and TCL, is not fair.
Because the brand doesn't charge you so much and after taking out the profit, most of their bucks are spent on improving other features of the TV. So, they don't bother improving their built-in speakers.
But, if you buy any of these brands' expensive models, then you'll get the best sound quality.
So, which one is the best one? Hisense is the brand that provides you with the best sound quality stereo built-in speakers, which can go up to 100w.
Can you even believe it? However, the condition is the same. To get such a powerful speaker, you'll have to get their most expensive TV.
What about the sound quality of TCL TVs? TCL TVs have only 16w quality, which isn't so good compared to Hisense speakers. However, the same goes for this brand.
You'll find better built-in speakers in pricier TVs. They also include noise reduction in these TVs.
A smart operating system is included with Hisense TVs, called VIDAA. People can interact more naturally with large screens by focusing less on technology and more on content and services.
Voice control and universal platform searching are among the high-tech features supported by VIDAA. The Roku OS is usually included with TCL TVs, which is why they're also known as TCL Roku TVs.
All Roku streaming devices run Roku OS, an operating system designed specifically for streaming TV. Roku OS makes it easy to find the entertainment you enjoy quickly.
With a smooth setup, everyone can use the home screen; easy methods for finding your favorite entertainment; and automatic updates with new features, your device keeps getting better over time.
Which one is the best? The best operating system is Roku, which TCL TVs support. This OS has consistently been improved by the developer company Roku, Inc.
They kept working on it until it became one of the most used operating systems in the world. Currently, it has over 1.8 million active users.
So, we can surely say, TCL wins in this category, as Roku is the best.
The connectivity ports of both of the TVs, Hisense, and TCL, are the same. Both of the brand's TVs include an HDMI port, which makes it easier for you to transfer the data simultaneously from your TV to any of your devices, like a tablet, TV, or even phone.
Usually, the cheaper options for both TVs include only 1 HDMI, including a USB terminal and an Ethernet cable.
To get more HDMI cables, you'll have to go for the more expensive options for both of the TVs. That said, it's obvious that TCL and Hisense, both brands, are the winners of this category.
TVs that are designed and built in a good way with the best material are the ones that tend to last longer.
Thus, it's crucial for any TV to have good build quality so that it can keep accompanying you for a long time. What about the build quality of Hisense vs. TCL Roku?
When we compared the build quality of Hisense TVs to TCl, we found Hisense to be the winner. This brand's TVs have a sturdier feel overall, and their support legs seem to be more reliable than Hisense.
Both brands are considered to be among the best in terms of durability. The bodies of these models are largely made from plastic because they are cheaper. It's durable, but don't worry about it.
While they last for a long time, the television sets made by these brands aren't as durable as those made by other brands.
Hisense TV models have thinner profiles than TCL TV models. Depending on your perspective, this can either be a benefit or a drawback.  Usually, Hisense TVs can last up to 7 years. TCL TVs can last 5 to 7 years if used for 8 hours every day.
Due to the thinner profiles of Hisense TVs, we declare TCL as the winner of the Thai category.
Related: How Long Do TCL TVs Last?
What about the power consumption of Hisense vs. TCL Roku TV? Which brand consumes the most power?
Typically, both brands consume 45 watts to 300 watts on average. So, we can't say that one is better than the other one. Both of the brands are the winners in this category.
When it comes to voice assistants, both of the brands prove to be the best. TCL TVs support the Roku TV voice assistant, which gives you great control over your TV.
To change any channel on the TV or make it work the way you want, you can just say your commands and the TV will be working on your instructions. But, Roku doesn't allow you to control the TV's settings by using your voice commands.
Contrarily, since Hisense supports VIDAA, which is an Android operating system, you can set up Google Assistant and Alexa on it and do everything just by speaking. So, who wins in this category?
Hisense is the winner as it gives you more control over the TV than TCL.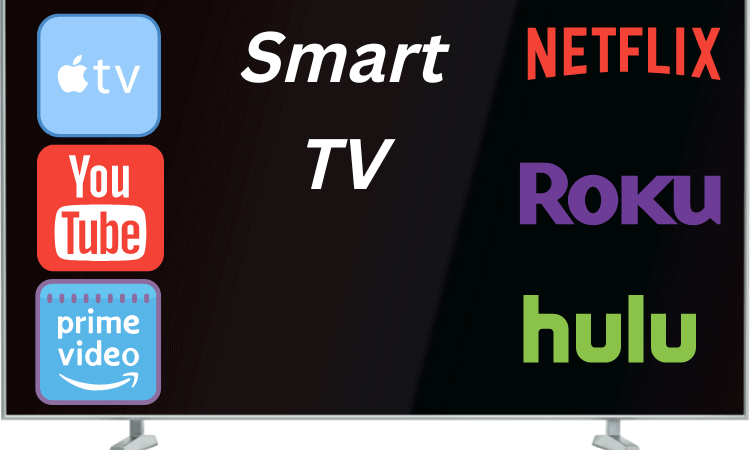 TCL and Hisense both do well in this category, but there are many small differences that distinguish them.
The main difference between Hisense and TCL is that Hisense uses Android to run its Smart TV OS. Hisense's user interface is very intuitive and easy to use. Menus on the screen look intuitive and easy to use. Google Assistant, Chromecast, and Alexa are all supported.
Hisense TVs have a high quality of life feature. TCL TVs have fewer HDMI ports but more USB ports than Hisense TVs.
The superior artificial intelligence of Hisense sets will automatically adjust the brightness to match what you are seeing. So, TCL is our winner in this category.
Price is the first thing that most people consider while determining which TV to buy. Thankfully, Hisense and TCL Roku TV are the most affordable brands compared to Samsung, Vizio, and other manufacturers that hit your bank a lot.
The question now is, which brand of Hisense and TCL Roku is the cheapest? The answer is TCL. Yes, you heard that right. Hisense TVs are more affordable than TCL brand TVs.
Some models from Hisense are more expensive, like the 65-inch Quantum Dot. However, Hisense is typically slightly more expensive for large 4K UHD TVs of mid-to-large size by $50 to $100.
Hisense's 50-inch 4K set is the most popular, but TCL has a 49S325 set that's 50 inches shorter. It's a much cheaper option.
Hisense offers cheaper models of 30 inches at 1080p if you browse online marketplaces enough. It is best to look at TCL if you are looking for a high-end UHD set with a large screen that is cutting-edge.
Samsung vs TCL TV: Which brand is the best?
Is hisense better than tcl tv?Simply put, the TCL brand is much better than Hisense. Undoubtedly, there are some things that Hisense TVs have an edge over their competitors, like wider viewing angles and the VIDAA OS.
In comparison to its competitors, the TCL brand offers you a wide variety of TV sizes, which range from 32 to 110 inches. Also, TCL TVs allow you to play games on them due to their having a 120Hz refresh rate, which is perfect for gaming.
What about TCL vs Hisense reliability? Both of the brands are reliable and have the best customer support as well. You can get in touch with them whenever you need their assistance.
So, our final winner is the TCL brand.
Which brand makes the best low-cost televisions? Undoubtedly, TCL is the best TV manufacturer, which includes so many amazing features in their TVs for such a reasonable price. What about the Hisense brand?
It's a good brand though, but despite being  so expensive, it still doesn't come with a good refresh rate, screen size variety, or display panel. So, if you want to go for either of the brand's TVs, we highly recommend you go with TCL TVs.
That's all for today guys. Feel free to ask your questions in the comment section below.
1) Which Roku TV is better, TCL or Hisense?

TCL TVs have better colour accuracy, clarity, and motion handling. They are also a little cheaper. TCL TVs also use Roku streaming, which many people find easier than Android TV.
2) Is Hisense and TCL the same?

No, both of these TV brands have a lot of differences between them. Hisense uses Android as its Smart TV OS, while TCL uses Roku. Hisense wins the user interface category.
3) Do TCL TVs last long?

They are a mid-range TV that will typically last 5-7 years when used 8-10 hours daily.