Vizio is an emerging brand in the TV market trying to provide high-quality products to its customers at affordable prices.
But when prices are low, often the quality also goes down. So, the question arises is VIZIO a good TV? 
This article will guide you in finding out if Vizio is a good brand for TV or not.
Vizio is renowned for producing reliable and efficient TV with great features similar to known TV brands. Even though Vizio is not like these leading brands, it offers products that work easily for 5 to 7 years when not in use 24/7. 
 Its reliability is more dependent on budget buyers who are satisfied with the overall performance of the Vizio TV.
So, is Vizio TVs reliable? The answer is yes only if the product is used with care!
Normally, electronic devices that are used appropriately and are not exposed to damage externally and internally will last longer.
 Likewise, if used responsibly, a Vizio TV can last around 10 years.
Its durability depends on how you are handling the TV. If your TV drops or faces any harsh actions, it may shorten its life span. If the backlight is increased to its maximum levels on regular basis, there is a chance that your device may wear out soon. 
Vizio TV provides a lot of features on a budget which is extremely cheap as compared to other brands. You will be amazed to know the features it is offering at such a low cost.
The quality of TV varies with the products you are buying. 
TVs having numerous quality features will function better than the basic models. 
OLED TV launched by Vizio is not just inexpensive but are fantastic when it functions in the dark room, and they are worth buying.
QUALITY OF PICTURE IN VIZIO TV: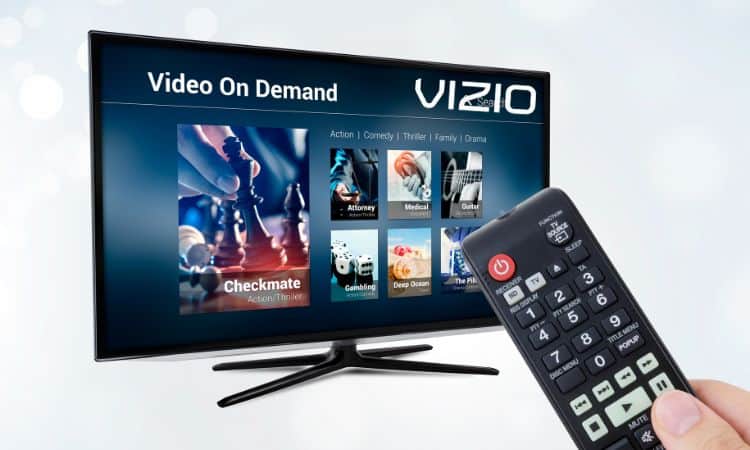 Vizio TVs offer a desirable watching experience when you're seeing Blu-rays or using a streaming device such as Fire TV Stick or Google Chromecast, even though they may not have numerous features as their competitors like Sony. 
Their full-array backlight could go completely dark. As a result of the deeper blacks and less glare, your television is more comfortable to watch.
For video game players, Vizio offers a game mode feature that makes it appealing to purchase especially for the ones who have a tight budget. 
The feature of input lag is the main concern of game players.
So, the quickest input lag that Vizio Tv offers is Vizio's P Series TVs. It has an input lag of about 14.5 milliseconds in just 4k. 
The Vizio OLED is the second good option for game mode as it has an input lag of 21.1 milliseconds with a 60hz resolution in 4k.  
So, if you are thinking is Vizio a good TV for gaming, then the answer is yes, it is a good choice for video game players specifically the P- series.
COMMON PROBLEMS WITH VIZIO TVs:
The blank black screen, problems with the remote, and issues with the sound are the most frequent problems with Vizio TVs.
THE BLANK BLACK SCREEN OF VIZIO TV:
This problem, also known as the "Black Screen of Death," is frequently brought on by a bad power board, backlight converter, T-con board, or, in rare instances, the screen itself.
Replace the defective components if you want to fix this.
REMOTE ISSUES OF VIZIO TV:
A malfunctioning IR sensor or loose wiring is frequently to blame for Vizio remote control problems.
If the problem cannot be found, you can also choose to purchase a universal remote control.
A new remote control is a more feasible option for those who do not know electronics.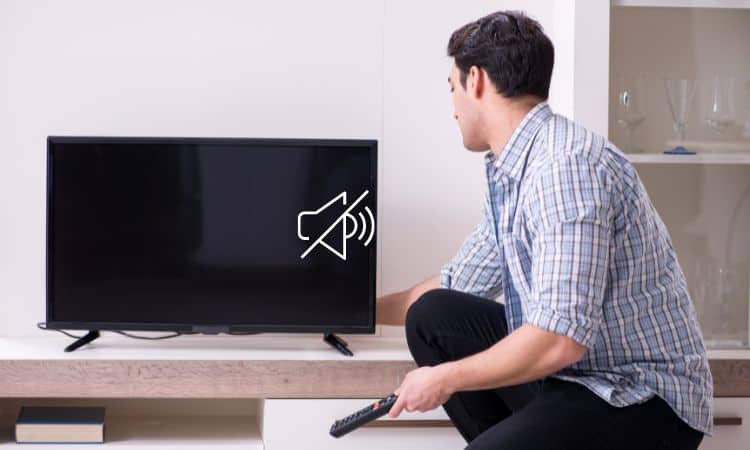 Some people reported having sound issues in certain Vizio TV models.
These are typically caused due to loose wires or connections, and they are simple to fix.
Repairing a larger problem may be more expensive. As a result, some customers choose an extended warranty to fix these issues. They have a warranty of one year. While some retailers extend the period to please their customers.
Vizio TVs have durable cable ports, but they also require careful maintenance by the user.
BROKEN BACKLIGHT OF LED PANELS:
The backlight is usually the first component to break in an LED TV, therefore you should be aware of your backlight settings, be it a Vizio or another brand.
When not in use, do not leave the brightness at its maximum setting. If you are watching TV at night or in a low-light room, you may want to reduce the brightness slightly.
BEST VIZIO TVs WHICH ARE WORTH BUYING:
Vizio offers the following best models with great features.
It is one of the best Vizio TV which is perfect for dim-light rooms. It is the first foray of Vizio from their budget brand. 
It can switch off pixels for an infinite contrast ratio and sharp blacks.
The Tv has an extremely rapid response time and it renders movement with almost no blurring.
Its wide view angles are one of the most entertaining features for people to watch movies or play games. 
This TV has proper handling of reflections despite not getting very bright.
It has above-average HDR performance given that it maintains a wide color gamut. Yet, it lacks contrast. 
Its refresh rate is about 120Hz with HDMI 2.1 but the variability in refresh rate requires an update because of a few bugs. 
Although there is little input lag, it can be better.
If you want a Tv in an affordable range for gaming purposes, you should opt for P-series quantum 2020. 
It has the feature of a high-contrast ratio with local dimming which enhances this feature. 
Glare won't be an issue for this Vizio TV. In HDR content, highlights are effectively emphasized.
Since it is best for gaming, it has low input lag as well as rapid response time with a refresh rate of about 120hz. 
The P Series also works well as a computer monitor because it supports screen resolutions and has the right chroma 4:4:4, which improves text clarification.
It has narrow view angles which is a drawback.
Although Vizio is a budget-friendly brand, it manages to keep costs down with the M7 series.
The company's entry-level model, the Vizio M7, elevates cheap TVs with its pricing and qualities.
its VA panel has an exceptional contrast ratio. Glare, as well as reflections, are not a problem for you.
It has a wide color gamut and completely covers the DCI P3 color space. 
It is also a good option for gaming with a notable response rate with enhanced clarity due to the feature of a black frame. 
Its input lag is low with a variable refresh rate of about 60hz. 
Although it comes in a very affordable range still some features are missing or not up to the mark in this model. Like low resolution, narrow view angle, or no app store.
WAYS TO TAKE CARE OF YOUR VIZIO TV:
Consider using good maintenance strategies if you wish your TV to last longer. You can follow the steps mentioned below to increase your TV's lifespan. 
Always switch off your TV when you are not watching it. If you leave it turned on, it will wear out your device soon. Vizio TV also comes with a timer so if you forget to turn it off it will automatically handle the situation and switch it off. 
High voltage damages the device. To protect your TV, use a voltage regulator. This will help in addressing the voltage spikes that can cause massive harm to your TV. 
A maximum backlight can lessen the lifespan of your TV. It can also affect your eyes badly, so it is important to keep the brightness level to its lowest levels per room lighting.
Avoid over-heating of your TV by providing space for proper ventilation. Do not put your Tv in a close space and remove large items that block the ventilation. 
Dust accumulates on your television with time, which can clog vents for proper ventilation and damage the quality of the image.
To prevent burn-in damages, switch off the TV rather than leave it on pause if you are away from it for an extended period.
Vizio TVs provide a lot of bangs for your budget; the brand stands out as a feasible choice for budget-conscious customers. So, how reliable are Vizio televisions? The answer is "it depends." 
Its reliability is pretty acceptable, although each user's experience might vary and is also dependent on how the device is utilized.