TVs are now more sleek, flat, and compact and can be mounted on walls to make your space more aesthetic and pleasing. 
However, TV mounts are available in a huge variety, and choosing the best one can be quite a challenge. 
If you are looking for affordable TV mounts and are confused about where you might find them, this guide will help you with everything you need to know. 
Let's look at different options you might want to consider. 
This guide has all the information about TV mount prices and where you might find them easily.
Types of TV Mounts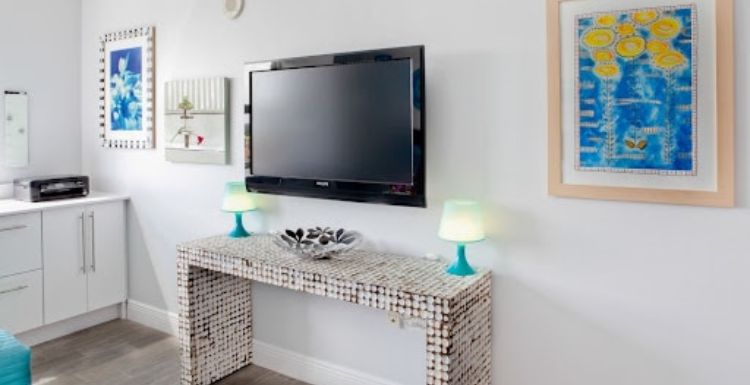 The three main features you need to consider when you look for a good TV mount are: flat, articulating, and a tilt TV mount. However, there can be many other options available as well.
Flat TV mounts are the simplest as they attach your TV in a fixed position. 
However, articulating TV mounts are full-motion TV mounts that can move in any direction. Moreover, tilting TV mounts can be angled up and down. They also allow you to avoid screen glare and eye strain. 
Depending on the type of TV mounts, the prices vary so it is helpful to know what you want. 
TV Mount Prices
TV Mount Prices by Size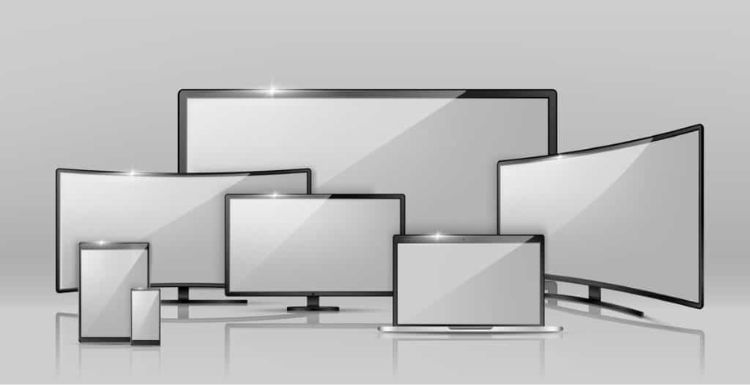 TV mount prices mostly vary because of the TV size and can tv installation cost a tv from $15 to $500. Most of the TV mounts are designed to hold TVs according to width regardless of their weight. 
The TV mounts' price increase with the unit size of the TV.
Less than 25" can cost from $15 to $110.

TV size 25" to 35" can cost from $15 to $200.

35" to 55" can cost from $20 to $300.

55" to 65" can cost from $25 to $400. 

TV size 65" or more can cost from $60 to $500.
TV Mount Prices by Weight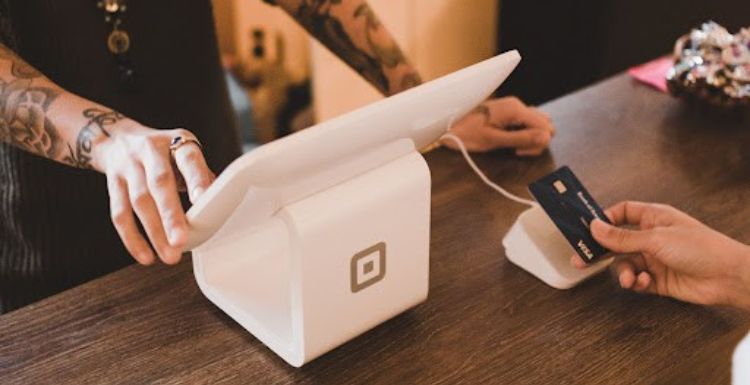 Some of the TV mounts are designed according to TV weights and also have weight limits. 
If you need a mount for a huge TV model, you might have to pay for premium anchoring systems and specialty install a tv mount. 
We have attached a price breakdown below. 
Less than 40 lbs cost from $15 to $50.

40 to 60 lbs cost from $15 to $100. 

70 to 110 lbs cost from $40 to $300.

110 to 160 lbs cost from $50 to $400.

TV weight from 160 lbs or more can cost from $75 to $500. 
TV Mount Prices by Type
TV mounts have different styles and are priced according to their installation site. We have listed all the possible types and their expected prices.
Under-cabinet TV mounts can cost from $15 to $100.

Fixed TV mounts can cost from $15 to $150.

Door TV mounts can cost from $20 to $200.

Ultra-thin TV mounts can cost from $30 to $300.

Tilting TV mount

s can cost from $50 to $300.

Full-motion and ceiling TV mounts can cost from $100 to $500.

Fireplace TV mounts can cost from $150 to $500 or more. 
Labor Cost Prices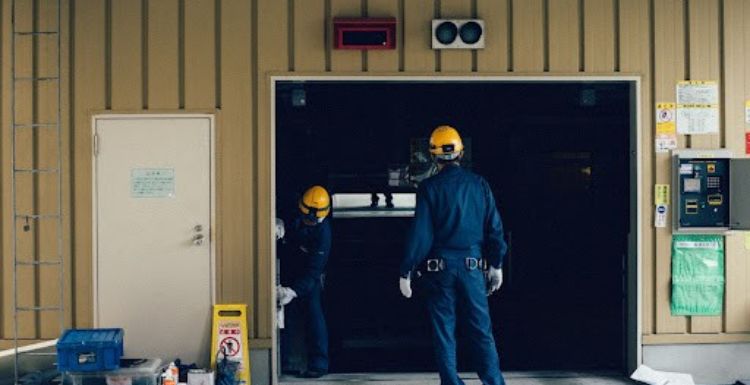 You always have the option to mount your TV yourself and save the labor cost to install a tv but it is quite a time-consuming and challenging task. 
However, if you consider an expert for expert for tv mount installation cost, you can get an idea about labor costs that can help you allocate your budget accordingly. 
Depending on the service or expert you choose, the price varies. 
Average labor cost ranges from $75 to $200. 

An electrician might charge between $70 to $100.

A handyman usually charges by project type and they charge about $300 to $400 for their service. 

Handyman has hourly charges as well, costing up to $65 per hour. 
TV Mounting Brackets:
TV mounts come in various types, each catering to specific needs and preferences. Depending on the type you choose, the price of mount the TV can change. 
Here are some of the most common:
1. Fixed TV Mounts: 
Most fixed mounts cost between $15 and $50, making them the least expensive choice. They are sturdy and don't take up much space, making them perfect for places where the viewing angle doesn't need to be changed.
2. Tilting TV Mounts: 
With a tilting mount, you can change the viewing position in the vertical direction. They cost between $30 and $100 more than the others. These mounts are good for places where the TV needs to be higher, like over a fireplace.
3. Full-Motion TV Mounts: 
Full-motion or articulating mounts offer the most flexibility. With the ability to tilt, turn, and extend, these mounts give you the best view from anywhere in the room. Full-motion mounts start at around $50 and can cost up to $200 or more, based on their size and other features.
Mount Size and Weight Capacity:
The size and weight of your TV are two of the most important things to consider when figuring out how much a TV mount will cost. Larger TVs usually need stronger and more stable mounts, which can add to the total cost. 
For a safe fitting, your TV's weight should always be more than what the mount can hold. Generally, a TV mount holding a bigger and heavy TV will cost more.
Build Quality and Materials:
The build quality and materials used to construct a TV mount can greatly influence its price. High-quality mounts, like those made of heavy-duty steel, tend to be more expensive but last longer and are more stable. 
Even though cheaper choices made of lighter materials can still be reliable, buying a well-made mount can give you peace of mind and long-term value.
Additional Features:
Some TV stands have extra features that can change how much they cost. These features include wire management systems, built-in levellers, quick-release mechanisms, and even motorized remote controls. 
Even though these features can make the mount easier to use and more useful, they also add to the price. Consider your wants and budget when deciding if these extra features are worth the extra money.
Where to Buy TV Mount
You can find TV mounts, related tools, and accessories from any big retailers including Target, Walmart, Home Depot, and Amazon. They have hundreds of options you can choose from and a  variety of styles and sizes best fit your individual needs. 
Walmart has a designated section for TV mounts on its website and store. They provide different sizes, style categories, and also have deals on best-selling TV mount brands like Sanus, Onn., and Atlantic. 
Conclusion
We understand that picking the best affordable TV with all the quality features you need could be tiresome.
However, if you follow this guide you can easily compare the prices and know what best suits your budget for the TV mount of your choice.
We hope our research helped you solve your problem, for further queries feel free to contact us.
Frequently Asked Questions (FAQs)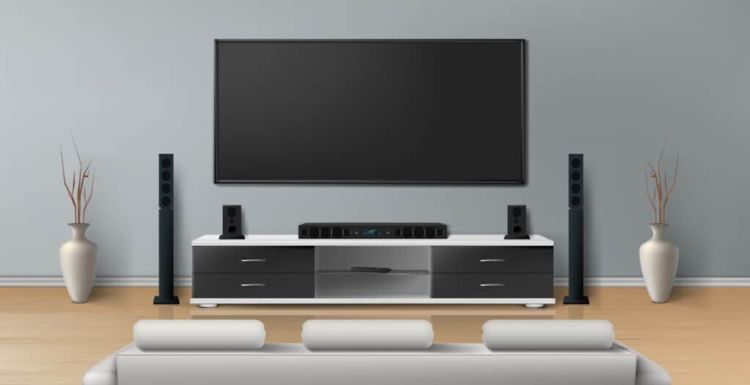 Is the TV mount worth it?

TV mounts keep your TV secure and save a lot of space. The biggest benefit to mounting bracket can cost your TV is the comfortable viewing angle and less screen glare. 

Can a TV be too heavy to mount?

It depends on the size and weight of the TV, every TV mount has a specific size and weight compatibility. So, to mount a heavy TV it is necessary to find the TV mount best suited for it. 

Is it better to wall mount your TV or put it on a stand?

Both have their pros and cons. A wall mount provides a more comfortable and elegant view, frees up a lot of space, and also secures your TV from any damage. 

TV on stands can maximize the storage for devices and allow you to move your TV anywhere in the house easily. 

Can a TV mount damage my wall?

TV mounts if installed properly should not damage your wall. For perfect installation, experts are preferred as they know how to screw and fit the TV mount perfectly.

Should I go for a cheap TV mount?

We would recommend that you never compromise on the quality of the TV mount as it can damage your TV. For this, we compiled this guide to help you understand the price ranges of good TV mounts according to your TV type, size, weight, and wall type.

Where can I buy TV mounts easily?

Amazon, Walmart, Home Depot, Target, etc have a wide range of TV mounts with different style and size options. They also provide deals which might be something you are looking for.