There's nothing more frustrating than spending time and effort installing your TV mount only to find that it's crooked. 
That's why we recommend everyone not to over-tighten their screws when they install TV mounts; So that small adjustments can still be made to the mount. 
Quick summary
In this post, we will provide some solutions and discuss what you can do if your TV mount is uneven. 
Nobody wants to watch TV if it's crooked and the purpose of this post is to fix exactly that. 
So without further ado, let's get into it. 
How to Fix an Uneven TV Mount?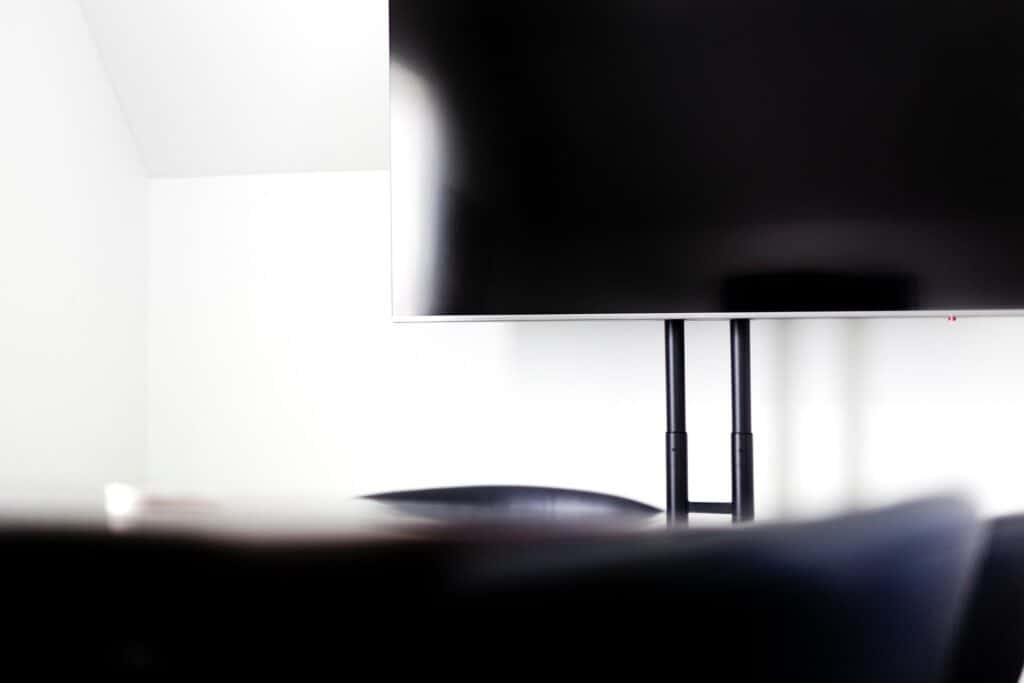 There are a number of different ways to fix an uneven TV mount and oftentimes, the method you use will depend on the type of wall mount you have. 
Fixed TV wall mounts are fairly difficult to adjust once they have been fully mounted onto a wall. However, there still are methods you can utilize to get them to budge. 
When it comes to tilting wall mounts, the process can be much easier since you can adjust the tilt and use that to maneuver the TV and adjust its level. 
When it comes to full-motion and articulating mounts, the mount being uneven on the wall isn't really a problem at all. That's because you can utilize the articulating arm of the mount to adjust the level of the TV itself. 
Solution 1: Using the Articulating Arm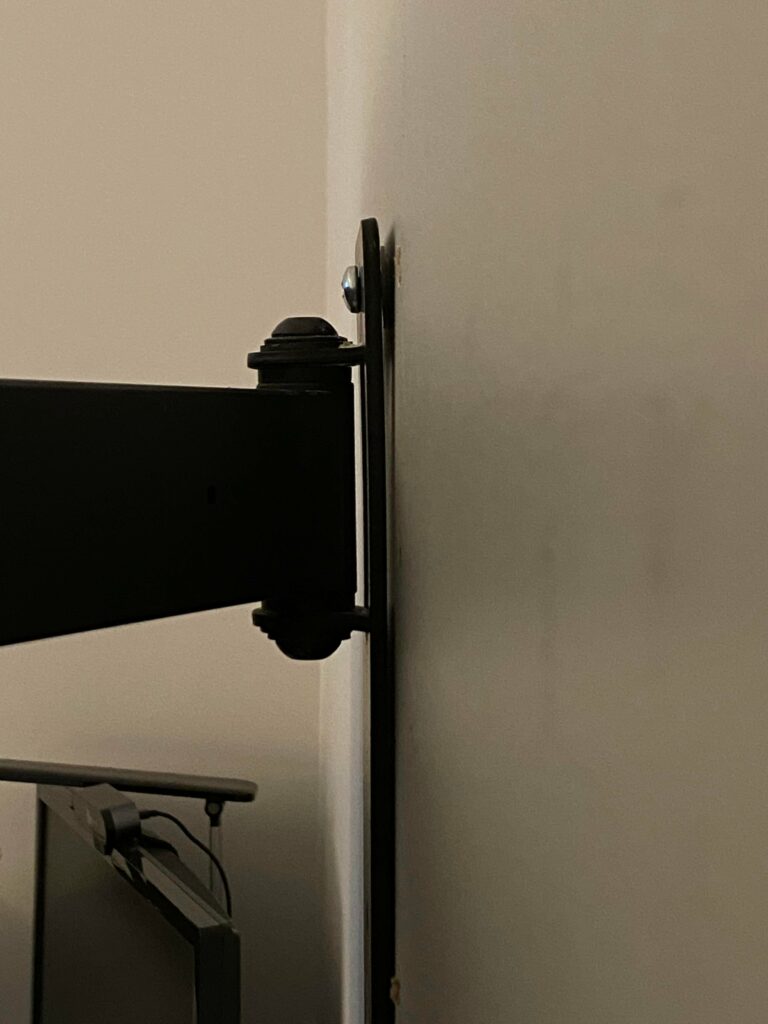 As mentioned above, this solution is the simplest one as it does not require any tools or supplies. 
However, this method is only applicable if you have a mount that has an articulating arm. Examples of such mounts would be full-motion mounts, swivel mounts, and articulating mounts. 
Mounts such as these provide a wide range of flexibility and motion to your TV. They allow your TV to be extended from the wall, swiveled from side to side, and also rotated. 
Hence, if they are mounted unevenly to the wall, it isn't really a problem. That's because even though the mount itself is installed unevenly, you can just use the articulating arm to rotate the TV slightly so that it becomes level. 
All you must do is adjust the TV until it's level. You can use an external level if you really want to be sure or you can just ask a helper (a friend or family member) to judge the level as you adjust it. 
Solution 2: Using Shims (Paper Clips or Toothpicks)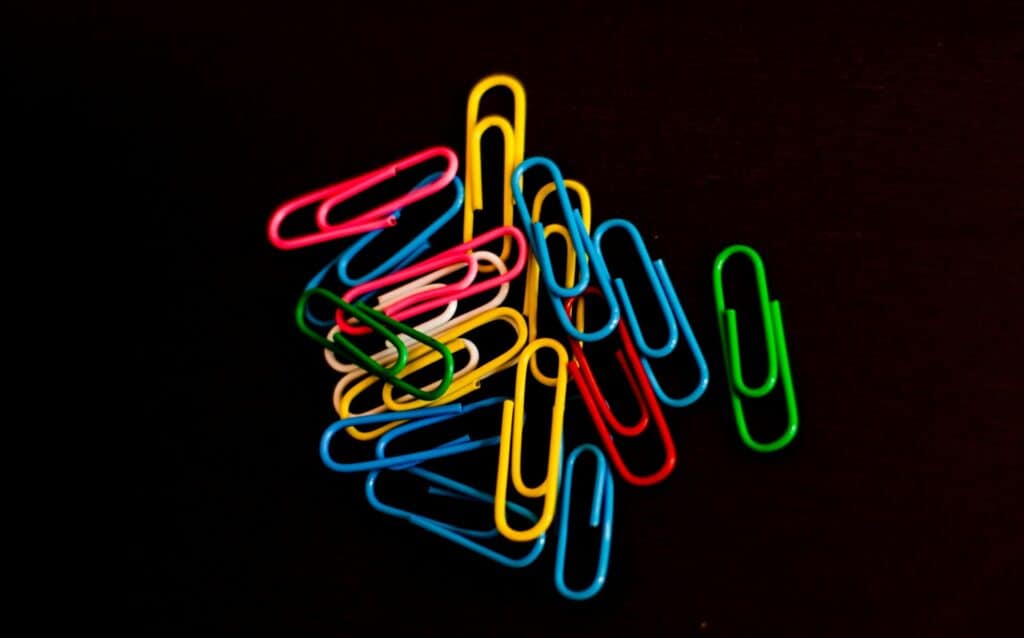 This solution will work if you have a mount that has two components: the mounting bracket and the wall mount. 
You can use either toothpicks or paper clips for this method. You can also use anything else that is similar in shape and structure. 
If you have a TV mount that is not evenly mounted, you must start by lifting the low side of the wall mount. 
Once you lift the low side, this will create a gap between the wall mount and the mounting bracket. 
All you must do now is add paper clips or toothpicks into this gap in order to hold it in place. 
Check the level of the mount once again to see if it's at the position that you want. If it isn't, you can lift the low side even more and repeat the process until you reach the desired position. 
Solution 3: Loosening and Re-Tightening the Screws
While this is definitely the most obvious solution to this problem, it's something that we recommend you do as a last resort. 
If neither of the above solutions we have described has worked for you, then you can think about using this solution. 
Why is it a last resort? 
Well, that's because loosening the screws that you have tightened can cause the holes for these screws to become bigger. 
As a result of this, there's a chance that once you tighten the screws again, they may not be as tight as they were before. 
In severe cases of this, the holes can become so big that they become unusable. If this happens, then the entire location you have chosen for the wall mount will become unusable. You would have to find another location for your TV. 
Hence, only go for this solution if you have no other choice. 
Start by loosening the screws of the TV mount until it becomes movable. This should be a trial-and-error process which means that you should loosen all the screws slightly and try to check if you can adjust the position of the wall mount. 
Only loosen the screws just enough so that the wall mount can be moved. 
Don't loosen one screw all the way and then move to another screw to loosen it. Instead, loosen all screws evenly and check periodically to see if the wall mount can be moved. 
Adjust the wall mount until it reaches the desired position. We highly recommend that you have a friend or family member that is looking at the level of the TV while you are adjusting it. 
They can also use an external level to ensure that the new position of the TV mount is correct. 
Once the correct position has been reached, you can tighten all the screws again. 
We recommend that you don't tighten one screw all the way and then move on to the next screw. Instead, you should tighten each screw evenly and periodically. 
This means that you should twist one screw in 3 times and then move to the next one. Repeat this process for all screws until all of them are properly tightened. 
Make sure not to over-tighten as that can cause damage to the holes in the wall as well as the TV mount. 
As you can see, there are many different ways to fix an uneven TV mount. 
Make sure that you identify which solution will work best for you before you actually carry it out. You don't want to loosen the screws of your TV mount if the problem can be solved with toothpicks or just by using the articulating arm. 
If you have any confusion, please reach out to us in the comments section below.