Having a TV in your bedroom can make you feel more comfortable and make your life easier. Adding a TV to your bedroom, whether it's a small room or a large master suite, can improve your entertainment and give you a cosy place to unwind. 
TV in the bedroom is a great temptation. You can watch your favorite shows in your favorite room with your partner. 
During our TV mounting services, we have come across many unique bedroom TV ideas. In this article, We will share some of the best bedroom TV ideas for TV placement that I have come across. 
In this blog, we'll look at 16 creative and useful TV ideas for both small bedrooms and master bedrooms. These ideas will help you make a place that is comfortable, stylish, and fits your needs.
Bedroom TV Ideas: TV on the Dresser in the Bedroom
After all, you have spent the time to find the best TV for your space; why not show it off? We have 3 really cool ideas for you for the TV on the dresser in the bedroom. Let's discuss them one by one.
1- Traditional dresser with TV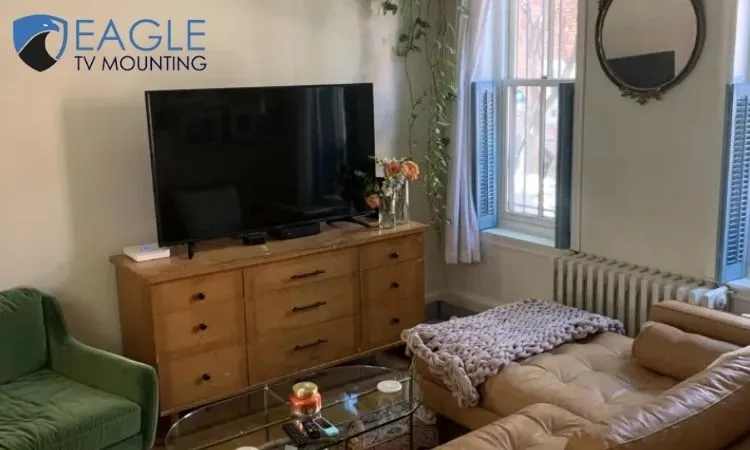 Traditional bedroom furniture and modern electronics are not mutually exclusive, despite the odd pairing. In this space, a weathered antique sideboard and wall-mounted TV work well together because the coupling is intentional and unapologetic, with the decorative pillars deliberately framing the display.
Because a television will immediately give away the fact that you have a modern bedroom, be careful to include other modern touches like the bedroom's crisp white walls and tropical pot plants to keep it from standing out.
2-Dresser with vintage TV back wall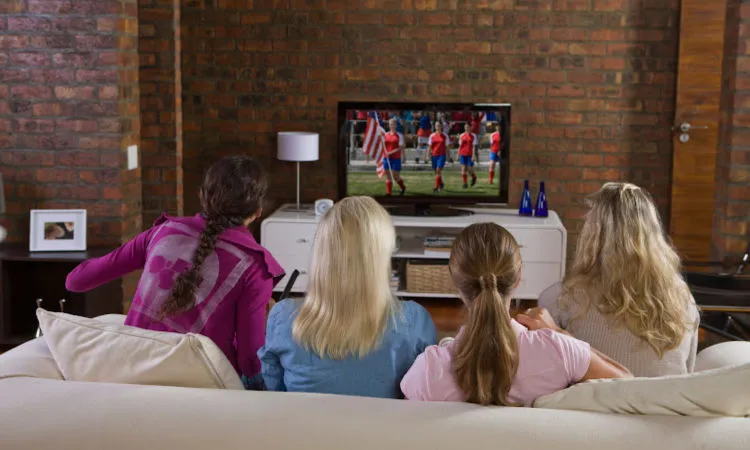 By enhancing the appearance of the back wall of your television, you may create a visually appealing layout at any moment. Placing a dresser under the TV with the vintage wall will enhance the beauty and aesthetic of your bedroom.
3-Simply hang your TV above the dresser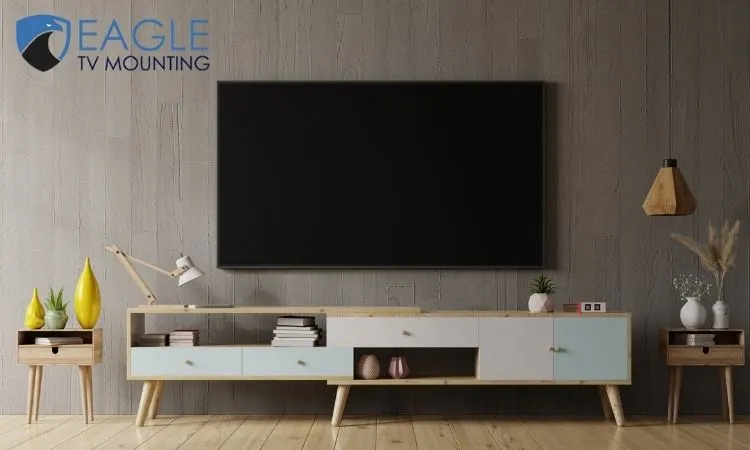 A television mounted above your dresser is a terrific option for bedrooms that require many functions. You get both fun and practicality by putting the television into your dressing area.
You just have to make sure that the TV is high enough above the dresser so that decorative items don't hinder your view of the screen or, you may place taller objects or plants off to the side of the television.
Those who prefer a clear view of their TV in small settings may appreciate this alternative.
Bedroom TV Ideas: TV On the wall in bedroom
With years of experience in  TV mounting, I have seen the trends changing. Here I will share with you 6 really popular TV-on-the-wall ideas that are in the trend. 
4-Use Your Television As Part Of A Multi-Media Gallery Wall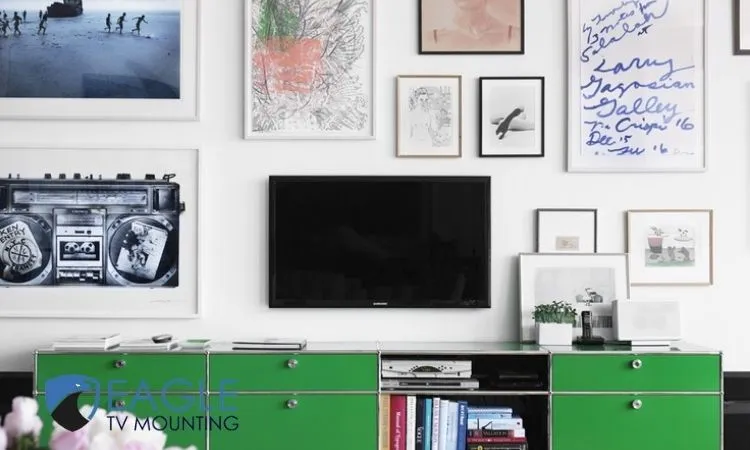 The best way to hide your TV in your bedroom is to include it in a gallery wall of mixed media. For an aesthetic and dynamic look, you can place the television above a mirror and an art print. Make sure to hang your gallery wall over a dresser, cabinet, or bench to keep it in place.
5-On the other side of the Bed
When there is a TV in the bedroom, it is often placed directly across from the bed. It's easy to see why this layout is so popular with viewers. Directly in front of your bed, the TV is completely unobstructed.
6-One of the walls next to the bed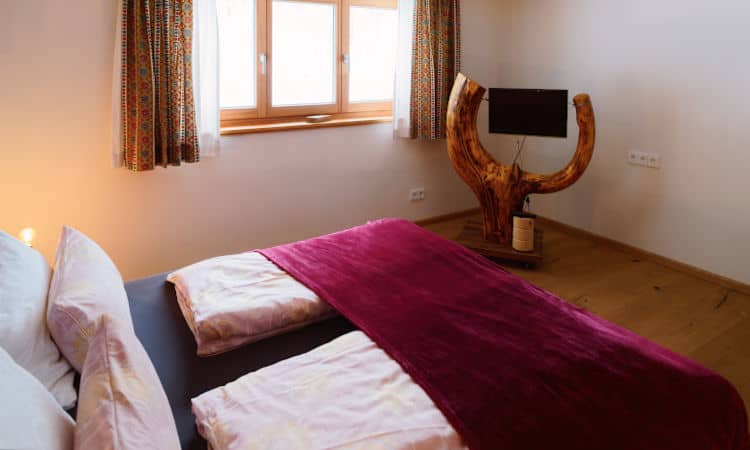 It is possible to install your television on the wall next to your bed if you don't like the idea of putting it directly across from your bed.
7-Parallel to the Bed's Edge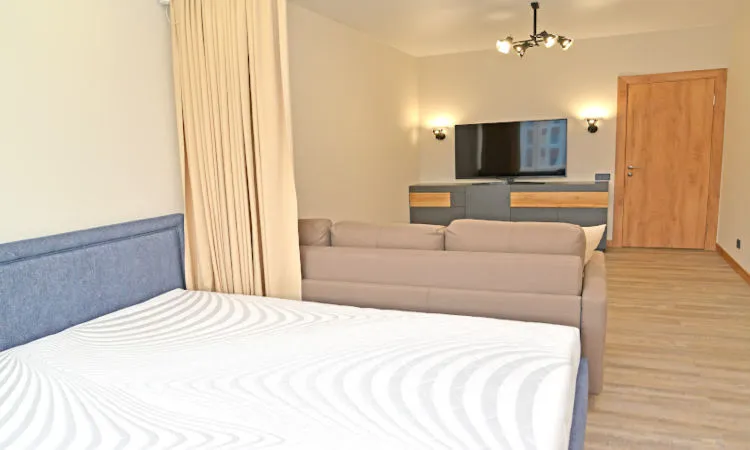 An even layout in any bedroom can be achieved by mounting the TV perpendicularly to the edge of your mattress. This is a terrific consideration if you can avoid having the room's door right next to the bed's edge.
8-Installing a TV in the Bedroom's Corner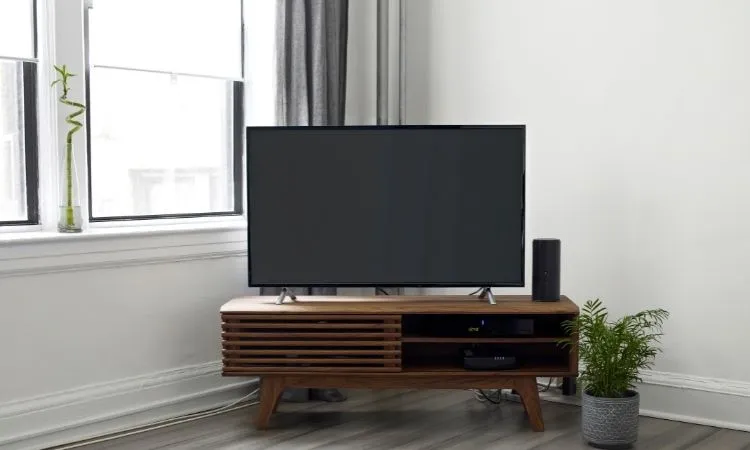 Another place to put your television is in the corner of your bedroom. However, the design of your bedroom will dictate whether or not you can wall-mount a TV in a nook.
9-On the Fireplace's Top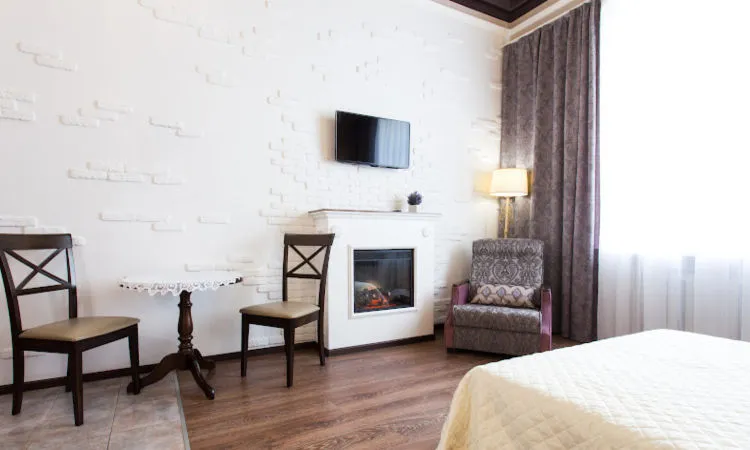 Think about how much better your TV will sound with a fireplace in the background. If you want your TV to do more than just serve as a means of entertainment, adding a fireplace to the room is a smart move.
The height at which you may put your TV will depend on the type of fireplace you have, so be sure to check before you buy.
Hidden TV in bedroom ideas
 Many people prefer a television that can be hidden away or at least kept out of sight while not in use. Another option is to incorporate television into your modern wall decor. We have 3 modern ideas for hidden TV that you can implement today.
10-Integration of the TV in the seating area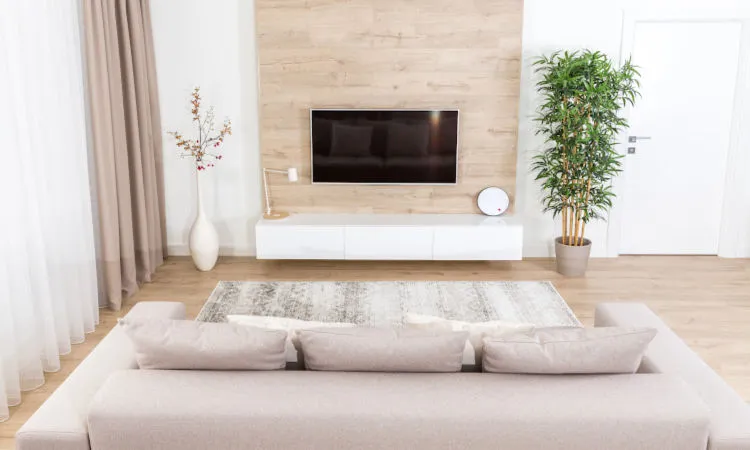 If you want to feel like you're in a five-star hotel suite, adding a cosy seating nook to your master bedroom ideas will do the trick. Incorporating a television into the enclave not only adds functionality but also establishes a separate space for watching TV, thereby separating screen time from the nighttime. A huge wall-mounted TV can be flanked by comfy armchairs and a blazing orange ottoman in your room.
11-TV stand with a curio cabinet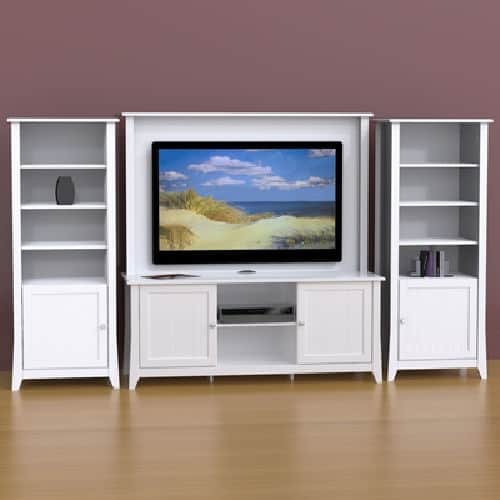 The addition of a curio exhibit on the side of your TV box can make it look more attractive and less conspicuous.
12-Dressing room TV in the bedroom
If you've got a walk-in dressing room and enough wall space to place a TV, creating an area where you may sit and watch your favourite show is a wonderful perk.
Small Bedroom TV ideas
13-Built-in furniture TV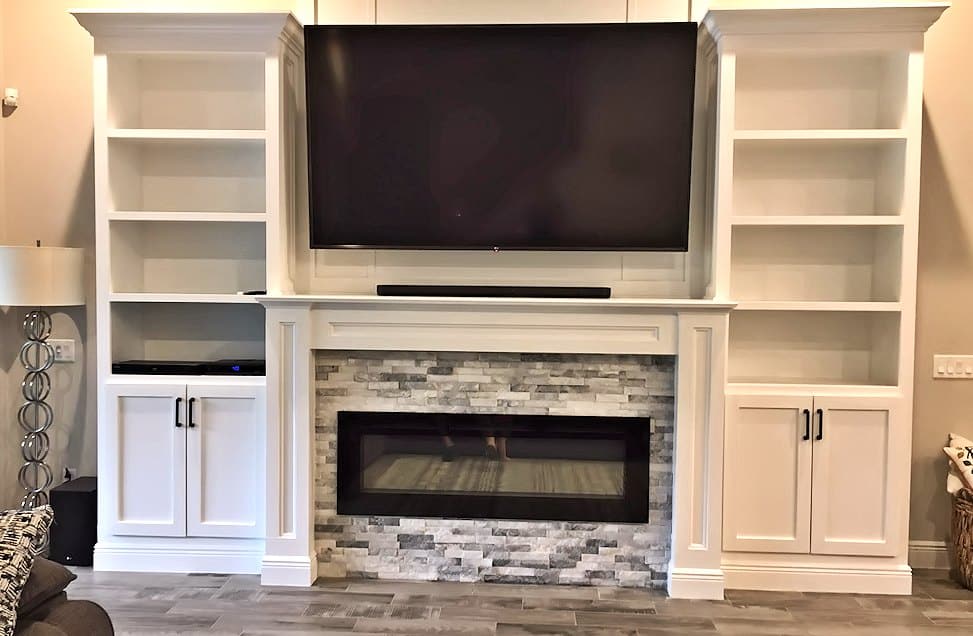 If you're designing a bedroom, built-in furniture is the best option for storing and displaying your belongings, including your television. Various interior design firms have incorporated a television into a built-in closet system that is flush with the doors, making the integration seamless.
14-Display on the inside of the cabinet door
If you don't have a lot of available space in your room but still want to incorporate television, mounting the television on the closet door is highly advised.
15-Set the TV in an alcove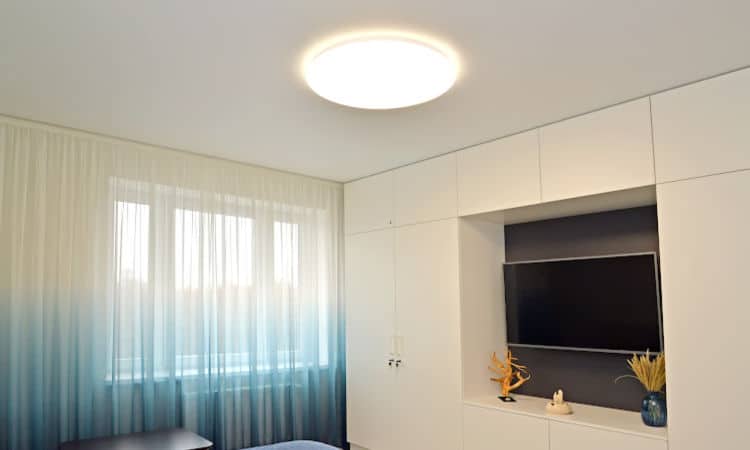 No matter how tech-savvy you are, it's unlikely that you'll want a TV to overtake your bedroom decor. This is especially true for small bedrooms, where keeping the bed tucked away in an alcove is a terrific way to hide it. The flat-screen TV can be hidden in a gap between the closets and the en suite.
16-Shelves surrounding the TV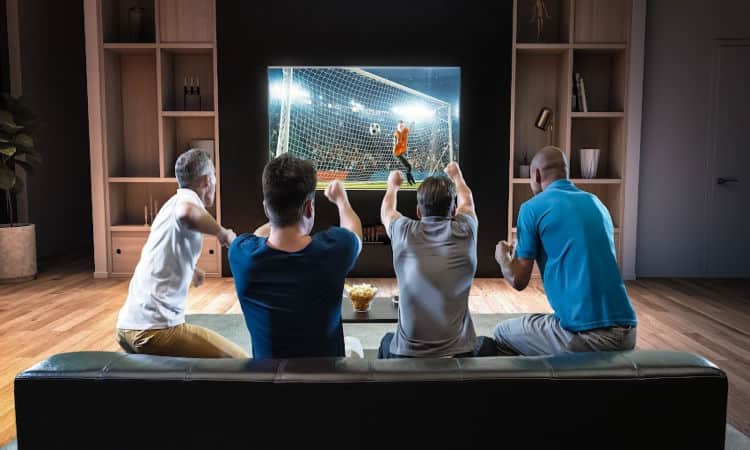 Another fantastic approach to improve the amount of storage space in your bedroom is to place shelves around your television display. These shelves can be used as a bookstand or as a curio exhibit, among other things.
In the bedroom, how do I make my television look good?
Working out whether or not you want to have a television in your bedroom is the first step in making the space look nicer. To keep it hidden when not in use, consider putting it in an enclosed TV cabinet or fitted storage unit with sliding doors for its part, or into a custom-made bed or bed-end unit that includes a built-in storage area.
The best method to make a wall-mounted TV look good is to carefully coordinate it with the rest of your room's furnishings. If you have a larger bedroom, you may want to create a seating area around it or use a feature sideboard to anchor it.
What's the best spot in your bedroom for a television?
What you want to gain out of placing your television in a certain location is a major factor in where you should put it. It is preferable to mount your TV on the wall directly across from your bed or to get a bed end unit (either built into your mattress or separate) with a retractable TV that you can pull out of the top and then put back in.
However, you may not want to divide the sleeping space from the television section in your room. Put it off to one side of the room if possible, perhaps in an alcove with its own seating space. It's also an excellent idea to watch a few episodes in the bathroom while you soak in the tub.
What should be the perfect height of the TV in the Bedroom?
Now that you have got a few possibilities, you will also need to consider the TV's height. In your bedroom, how high should you hang the TV?
The answer is contingent upon the size and position of the TV. The best ideas for wall-mounting a television in a bedroom can be found here.
Regardless, you will need to place it above your head because you will be viewing TV from the comfort of your bed. This means that the viewing angle shouldn't be more than 30 degrees, according to some.
How can I choose the best Size TV For my bedroom?
Choosing the best size TV for your bedroom depends on a number of things. Firstly, consider the viewing distance. Measure the distance between your bed and the TV location. 
For a standard bedroom, a 32- to 43-inch TV is good for watching from 4 to 7 feet away, while a 50- to 55-inch TV may be better for viewing from 7 to 10 feet away in a bigger room. 
Second, think about how the room is set up and how much space you have. Choose a TV that fits well on the wall or stand and doesn't take over the room. Lastly, think about what you want and how much money you have. 
If you can, go to a store to look at different sizes and see how good the pictures are. Find a good mix between the size of the TV, how far away you want to sit to watch it, and your own personal preferences to find the best TV for your bedroom.
Final words
Having a television has become an essential component of any home, and our bedroom is one of the greatest places to put one on display. Everyone has different sized living spaces, which makes finding the ideal TV display device that much more difficult to do. Therefore, we brought you 16 different bedroom tv ideas.
Frequently Asked Questions About Bedroom TV
A 40-inch TV in a bedroom should be mounted at which height?

You should keep the television at least six feet above the floor in a bedroom. This assumes that you will be watching your TV when you are in bed; if not, lower or raise your screen to match.

How should television be positioned?

The southeast corner of the living room is the ideal location for the TV. It is recommended to stay away from putting your TV in the social area of your house if you want to keep the room's positive energy flowing.

To what do you attach a television to your bedroom?

You do not have to buy a whole piece of furniture to put something under or around your TV if you use floating shelves. By blending in with the rest of the decor, they eliminate the "black box impression" while also offering a lot of customization options.

Is it better to have my TV facing the window or away from it?

Well, I would not suggest you place your TV facing the window as it can affect the display of movies. For best results, set your TV in the opposite direction of the window that faces west. There should be as little light as possible brightening the screen as feasible so that you can enjoy your time.

What about putting a TV above a fireplace?

Yes, that is the quick answer. However, you must be cautious to ensure that the warmth produced by the fireplace is channeled out from that to avoid harm to the TV screen. Many options are available, including constructing a mantel and building an alcove for the TV.