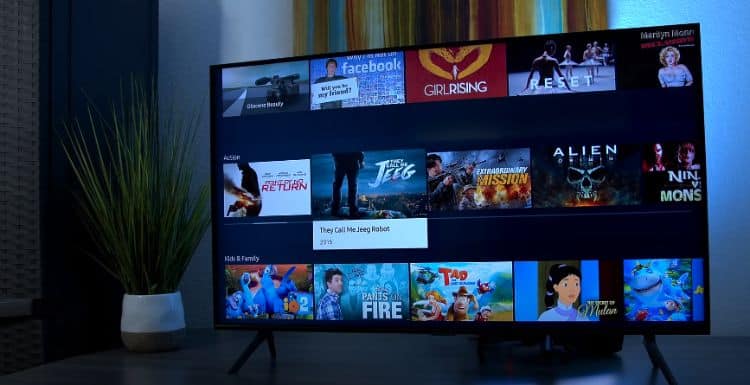 Welcome to our review of the Samsung Q60T Series Smart Tv! Samsung is known for its high-quality televisions, and the Q60T Series is no exception.
In this review, we will delve into the features, performance, and overall experience of this smart Tv. From its stunning picture quality to its smart functionality, we'll cover it all.
If you're in the market for a new smart Tv, read on to find out if the Samsung Q60T Series is the right choice for you.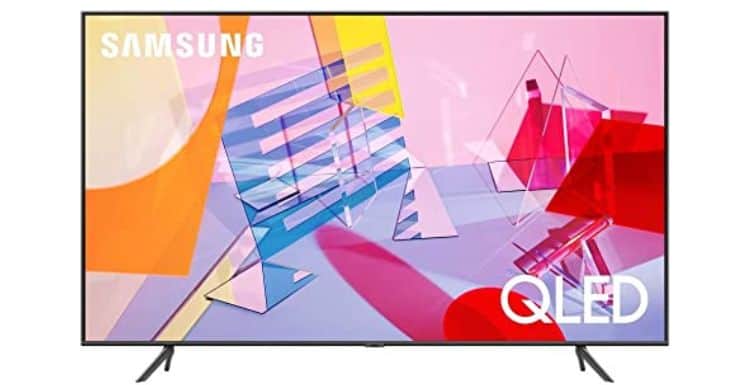 **If you buy via our affiliate links, we earn a commission**
Key Specs
Panel Type: VA | Size: 43″,50″,55″,58″,65″,70″,75″,82″,85″| Resolution: 4K Ultra HD | Smart Platform: Tizen | HDR: HDR10 ,HDR10+ | Audio: 20W | Refresh Rate: 60Hz | HDMI: HDMI 2.0
Eagle Verdict
The Samsung Q60T QLED Tv is an entry-level 4K Tv with impressive dark room performance, good picture quality, and low input lag for gaming. It has a sturdy build with a slim profile and thin bezels, though the slit-like stand could be unstable on uneven surfaces.
The VA panel delivers deep blacks and excellent contrast ratio, but viewing angles are narrow. Motion performance is average with some motion blur. It lacks advanced gaming features like VRR, but has low input lag for a responsive gaming experience. Overall, a decent option for those looking for a budget-friendly QLED Tv with solid performance.
Other Experts Say?
"The Samsung Q60T Series Smart Tv offers impressive 4K UHD resolution, Quantum Dot technology for enhanced colours, and convenient smart features. However, it may have limited viewing angles and audio quality compared to higher-end models."
"This Q60T Smart Tv offers impressive picture quality with vivid colors and deep blacks, making for an immersive viewing experience. The gaming features, including low input lag and smooth motion handling, provide an excellent gaming performance, but may not offer exceptional experience."
"Samsung Q60T Tv expert offers Outstanding picture quality, impressive sound, top-notch color accuracy and contrast. With seamless app access & smooth navigation it provides a good user interface. For excellent gaming performance this tv features low input lag. Moreover, a sleek design, and versatile connectivity options make it a great choice for modern home entertainment."
"Samsung Q60T Series TV offers Stunning visuals, intuitive UI, impressive picture quality, easy navigation for streaming and apps, noteworthy gaming performance with low input lag and smooth motion handling. Sound quality could be improved, viewing angles have limitations. Overall, a solid choice for feature-rich, high-quality TV."
Pros
4K UHD resolution
Smart Tv functionality
Ambient mode for personalised display
Voice control with Bixby or other assistants
Sleek and modern design
Cons
Limited viewing angles
Audio quality may not be immersive
lack advanced local dimming or motion handling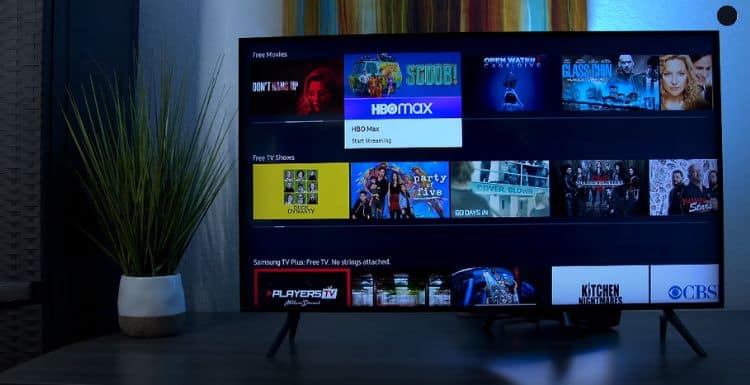 As an entry-level TV, the Samsung Q60T is actually quite impressive in both its design and build quality. The design is sleek and minimalist, and features a borderless design with a thicker bottom bezel. The Tv also has a new stand that is inserted into the body of the Tv, making the setup process a lot simpler. The stand is also supportive, but it does have a slight wobble to it.
The borders of the Tv are 0.35″ which can be considered quite slim, and it has a max thickness of 2.32″ giving it a little extra depth.
The back of the Samsung Q60T Series Smart Tv is made of textured plastic, giving it a premium feel. It comes with cable clips for wire management. However, accessing inputs facing the back can be challenging.
All in all, the build quality of the Samsung Q60T is decent. Everything feels well-constructed, and the stand supports the TV without fail. Despite this, there is still the slightest bit of wobble which some people may find problematic.
Design Facts
Style: sleek & Simple
Bezels: Slim (0.9cm)
Max Thickness: 2.32″ (5.9 cm)
Metal: plastic
Back Style: Plastic with textured finish
Build Quality: Decent and well-made
Stand: Supportive (wobble a bit)
Expert Review: Good
What Other Experts Say?
"Samsung Q60T Series Smart Tv boasts an impressive design and build quality for an entry-level Tv. Its slim and sophisticated design, solid construction, and slim borders make it visually appealing. However, there is a slight wobble when the TV is nudged."

Electronic Bird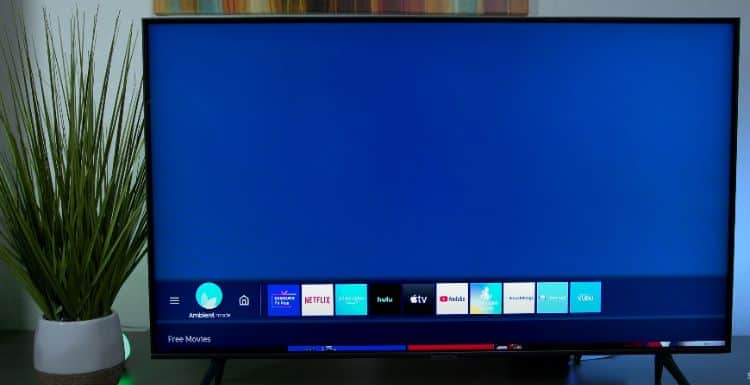 The Samsung Q60T Series offers sharp 4K resolution, vibrant colours with Quantum Dot technology, and supports HDR for improved picture quality. Let's have a look at picture quality performance in different modes!
Picture Quality Factors
Movies
Sports & Shows
HDR Picture
What Other Experts Say!
"This Tv delivers impressive picture quality for movies, Tv shows, and sports with its wide colour gamut, excellent contrast ratio, and decent motion handling. Its HDR performance is notable with a good native HDR gradient, but only moderate peak brightness. There are issues due to local dimming which may take the quality to the next level."

Tech Steve
Movies
My experience with the Samsung Q60T's picture quality for movies was impressive. I started off by watching some movies from DVD players, to test the upscaling capabilities of the Q60T. Immediately, I was impressed with the level of detail that was revealed in the upscaling. Even on an old movie, the Q60T was able to deliver crisp, sharp images. 

Being familiar with features like judder controls, I was pleased to find that the Samsung Q60T delivers on this front as well. Its judder control feature ensures smooth and accurate motion when watching movies with native 24p sources, enhancing the overall viewing experience.

In terms of contrast and black uniformity, I was not disappointed. The native contrast ratio of the Q60T was very impressive, resulting in deep, uniform blacks. The local dimming feature was missing, however, which could have taken black uniformity to the next level.

Panel Type: VA (Vertical Alignment)
Resolution: 4K Ultra HD (3840 x 2160)
Contrast: Outstanding native contrast ratio
Local Dimming: No local dimming feature
Upscaling: Capable of upscaling lower-resolution content (480p-720p)
HDR Picture
The Samsung Q60T has mixed feelings when it comes to HDR performance. It has an outstanding contrast ratio and wide colour gamut, making it great for movies and gaming. However, it lacks brightness for bright highlights to stand out, doesn't have local dimming, and doesn't support Dolby Vision. 

The HDR gaming performance is also decent but not great, with mediocre response time and HDR brightness. Despite some flaws, it's a solid choice for an affordable 4K Tv with decent HDR performance.

HDR Support: HDR10, HDR10+
HDR Peak Brightness: ~500 Nits²
Native HDR Gradient: Good – 10 Bit
Colour Gamut Wide: – 92.44%
Colour Volume:  100% colour volume measured to DCI-P3 standard
Sports & Shows
As an avid sports fan and Tv show enthusiast, I found the Samsung Q60T to be impressive in some areas. Its peak brightness in SDR combats glare in bright rooms, and the reflection handling is decent. The upscaling capabilities for lower resolution content are good.

However, there are some limitations. The narrow viewing angles resulted in image degradation when viewed at an angle, which could be inconvenient for wide seating arrangements or moving around while watching TV. 

The response time is mediocre (5.3%), leading to motion blur during fast-moving content like sports. Additionally, there was some dirty screen effect in the centre of the screen during sports viewing.

Brightness: Maximum brightness ~500 Nits
Response Time: Mediocre (18.2 ms)
Reflections: Decent (5.3%)
Viewing Angles: Narrow
Grey Uniformity: Average
As a user of the Samsung Q60T, I have found its sound quality to be decent but not outstanding. The sound profile is well-balanced, and dialogue sounds clear at moderate volumes. However, the bass is lacking and lacks the deep rumble that enhances the audio experience.
I also tested the Tv's distortion performance and found that the mids are muddy and the bass range has noticeable distortion. While the Tv lacks the power to make it too noticeable, investing in a soundbar for a more immersive sound experience may be a good idea.
On the positive side, the Samsung Q60T features eARC passthrough capability, allowing for lossless audio, which is a benefit for audiophiles. While the sound quality is not exceptional, it can be improved with a soundbar or external speaker system.
Sound Facts
Power: 96 W
Frequency response: 80.00 Hz
Sound modes (ALLM): Yes
Dolby Vision: No
Dolby Atmos: Yes(via eARC)
Distortion: 0.833
Expert Review: Good
What Other Experts Say?
"The sound quality of the Samsung Q60T is decent but not exceptional. If you prioritise top-notch audio, a higher-end model may be a better choice. However, for those who are content with decent sound, the Q60T can still provide an enjoyable listening experience."

The Tech Giant
I've tested out various features, especially the gaming performance, of the Samsung Q60T. For playing games, the response time and low input lag resulted in a smooth, responsive experience during gaming. I tested out multiple games, such as Gears 5 and Fortnite, to assess how the display performed during different gaming scenarios.
Gears 5 displays graphically rich environments that benefit from a high contrast ratio, so the lack of local dimming was taken into consideration. Despite this, the level of detail in the dark and the deep blacks, due to the high contrast ratio and excellent black uniformity, were impressive. Similarly, in Fortnite, the speed at which enemies moved across the screen didn't cause too much motion blur.
This television lacks advanced gaming features, like variable refresh rate support. Similarly, 4k gaming at 120Hz is sadly not an option, due to the television's lack of support for it. And, the HDR brightness is mediocre, meaning bright highlights don't stand out as much as they should in games that support it.
Gaming Facts
Input Lag: 10.0 ms
Native Refresh Rate: 60 Hz
HDMI Ports: 3 HDMI 2.0 ports
Variable Refresh Rate: No
Response time: 18.2 ms
Compatibility with Consoles: Yes
Expert Review: Good
What Other Experts Say?
" Samsung Q60T is a good option for gamers who don't need to or can't afford a Tv with advanced gaming features. The Samsung Q60T provides an impressive gaming performance, especially thanks to its exceptionally low input lag and good HDR capabilities. However, its lack of advanced gaming features can prevent gamers from taking full advantage of their gaming setups."

Juan Camacho
The Samsung Q60T is a feature-rich smart Tv with a powerful operating system (Tizen™) and a range of inputs, including three HDMI ports, two USB ports, and more. It features Bixby voice control for convenient navigation, and SmartThings integration for controlling smart home devices.
With its user-friendly interface and seamless connectivity options, the Q60T offers a convenient and immersive entertainment experience.
Smart Hub, Samsung's revolutionary content service and hub that gives you access to apps, streaming services, local content, and more, is also available with the Q60T. You can connect to the Smart Hub and get instant access to a variety of apps, streaming services and online content.
Key Smart Features
Operating system: Tizen
App selection: Vast variety
User interface: User-friendly
Voice Control: Bixby integration
HDMI ports: 3 HDMI 2.0
Wi-Fi: Built-in
Ethernet: Included
Bluetooth: Yes
USB Ports: 2
What Other Experts Say?
"The Samsung Q60T is a great choice for any streaming enthusiast.The Bixby and SmartThings app support for added convenience. The three HDMI ports, wireless connection and RF In inputs also make it easy to connect to any device. Plus, the digital audio output ensures that your sound system can be connected effortlessly."

TECH REVIEW
The Samsung Q60T QLED offers superior picture quality with Quantum Dot technology, a higher refresh rate for smoother motion handling, and an advanced smart Tv platform with voice control and a wider range of apps. It's ideal for gaming and sports enthusiasts.
Unboxing & First Impression
I recently got my hands on the Samsung Q60T Series Smart Tv, and I'm excited to share my unboxing and first impression with you. Let's dive right in!
What's in the Box:
Samsung Q60T Series Smart Tv
Remote control with batteries
Power cord
User manual
Stand
Unboxing the Samsung Q60T Series Smart Tv was easy, with well-packaged accessories. The sleek design and slim profile impressed me, and the bezel-free screen added a modern look to any room.
For Detail check: 8 Best TVs Under $1500
Setting up the Tv was straightforward, with a quick boot-up and user-friendly setup process. The intuitive remote control and smart features added convenience to my entertainment setup.
Stay tuned for my detailed review on performance, sound quality, and more!