Television is one of the entertainment devices which keeps on entertaining by showing various sitcoms or movies. Whenever you get bored, you pick up your tv remote and start watching the entertaining show or movies. You do not want to face any of the trouble or discomfort while watching your favorite tv show or movie. When you choose the service of TV Mounting Services Buford, you watch your favorite tv shows without any discomfort.
What is TV Mounting?
Those days are gone when people used to put their tv on a table. Today TV Mounting is quite popular, and the trend is going to stay longer for sure. Almost everybody is choosing TV mounting services as there are so many advantages associated with it. There are different types of tv mounts available, and you can select any of the tv mounts based on your need or requirement.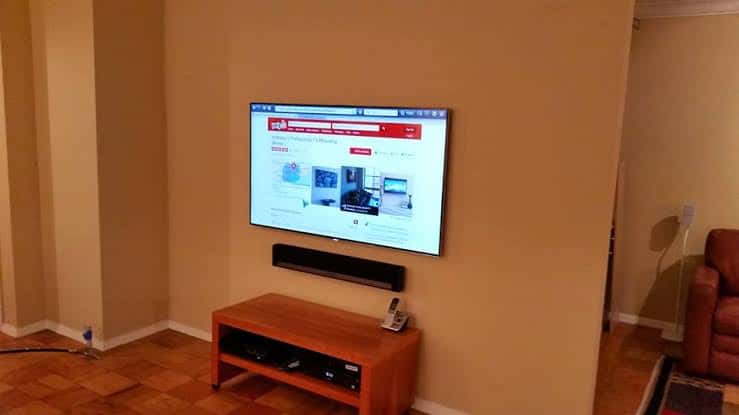 What are the advantages of TV Mounting Services Buford?
When you choose to have TV Mounting Services, then you get so many advantages. Some of them are as follows:
1) No discomfort:
Most TELEVISION stands rest reduced to the ground, which can lead to the neck as well as eye strain. A regular TV mount will stop this; you can additionally make use of a full-motion mount so you can relocate and angle your TELEVISION for optimal viewing– no blazes, no straining.
These full-motion mounts are also great for most of the open floor plans you see in today's more recent residences. During afternoons, you can prevent the sun's glare, and also at night, you can angle it toward the kitchen while preparing dinner.
Thus you do not need to face any kind of discomfort when you choose to have TV Mounting. We offer same day TV mounting service in Buford.
2) No more ugly wires:
When you choose to have the TV Mounting Services Buford, experts ensure that they hide those ugly wires that are giving a bad look to your room. TV is not just a power cable anymore. So many devices are attached to it, and some of them are as follows:
Gaming systems
Speakers
Cable boxes
Not only these three, but there are other devices as well that you want to connect with your TV. When you take the TV Mounting Services, the team of experts will ensure there are no ugly wires. The professionals will hide all the cables and make the room look more beautiful.
3) Extra space:
Everybody wants to decorate their homes by using various stuff, and for that, they require space. If you are also one of those people who keep decorating your home with different stuff, then you must need some extra space in your home. TV Mounting Service allows you to use extra space in your home. The TV Mounting will fit your tv on the wall so you can use the extra space for other decorations.
Above are the significant advantages of choosing TV Mounting Services for your place. If you are in Buford & seeking the best TV Mounting Services, then you can get in touch with Eagle TV Mounting. We have a team of professionals who offer you top-class TV mounting services in Buford. So do not look further and hire us now…!!!