TV mounts are important for the home. They can be used in any room, and they are most frequently chosen to go on a wall or into an entertainment center. If you're looking for convenience and safety, make sure that you get TV mount services from the best company in Atlanta!
Not only will this save you time by not having to mount it yourself, but we also have a team of experts who know what they're doing when it comes to mounting your TV so that there is no damage done to your walls or screen.
Reasons to Hire the Best TV Mounting Services In Atlanta!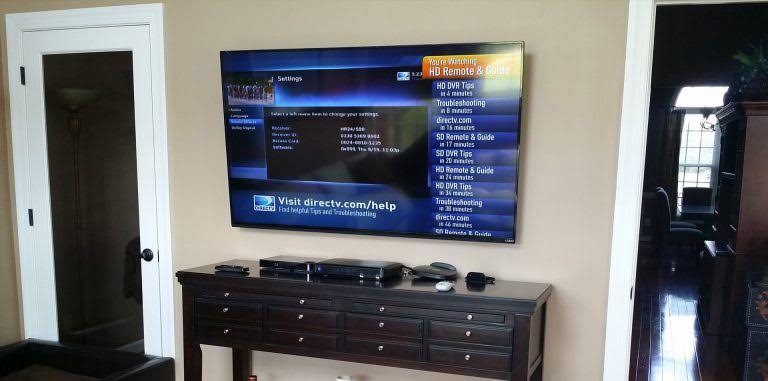 Choose the Right Placement
The main reason to hire a TV mounting company is that they can help you find the best spot for your TV. If you decide to buy a new TV, an expert will help you make sure that it is in the best place possible throughout your family room.
Ensure Correct Mounting
When you have professionals mount your TV, you will be able to rest assured that they are getting the correct mount for your TV and also mounting it correctly. This is important because if your TV falls it can hurt someone or damage your wall.
Properly hide wires
TVs mounted on the wall can be hard to hide wires. Wires need to be fixed so that they don't get in the way. Experts will arrange your wires so that it is not ugly and all the wire is hidden behind your TV.
Expert Recommendations
When you turn the experts, you also get professional equipment recommendations. Specialists are used to finding solutions that match your house.
Specialists are used to finding solutions that match your house
Installation kits usually come with standard hardware, and you have to make your house and your chosen spot work for the brackets.
TV installers know how to put brackets in the wall for TVs. They can use brackets that are slightly wider or narrower if they need one. They also know where to put the TV on the wall so it can be seen and is safe.
Television installation professionals know which TV to use in the right place. They also know other things like what to think about when they are placing the TV. TV experts will make sure the TV is just the right distance away. It can be hard to find the perfect spot for your TV, but they can help you with that.
Completing the full setup
Once you have installed your TV on the wall, there is nothing else to do. It is over.
When you want to mount your TV on the wall, you have to do more. First, you need to drill holes in the wall and put brackets up. You also need wires that are attached together so they don't fall down. You might have shelves for DVDs or games. It will be hard but I know that I can do it
Don't argue with your friends or family about how to set up the speakers for the TV. TV mounting service people can do it, so you don't have to.
Why Choose Eagle TV Mounting?
When it comes to TV mounting, there are many things that you need to consider before making a decision. Whether you want your mount on the wall or ceiling, one thing is for certain: this process can be complicated and time-consuming if you do not know what type of mount will work with your specific television set.
That's where we come in! We at Eagle TV Mounting offer professional installation services tailored to meet all of our customers' needs as well as free consultations.
We Provide The Most Reliable TV Installation Services:
Atlanta's #1 TV Mounting Service
19000 + Reviews
Same Day TV Mounting
Competitive Pricing
100% Lifetime "No Fall" Warranty
For more information about how the best TV mounting services in Atlanta can help make your home theatre dreams become reality, contact us today!