You are trying to connect an HDMI cable from your Sony TV's ARC HDMI port to the HDMI port on the soundbar. But there's no sound coming through. However, when you connect it through the optical cable, the sound works fine.
Your soundbar has many various connection ports on the back and there are several different kinds of soundbars on the market right now, some of which have HDMI ports, some have optical ports, and others have RCA ports.
This article explains "Why won't my Sony TV connect to my soundbar?"  We will address the issues and explain some troubleshooting techniques that might help overcome those.
Why Won't My Sony TV Connect to My Soundbar?
The majority of issues soundbar buyers face have more to do with the connection and communication between the TV and the soundbar than with the actual soundbar.
The HDMI technology used for most soundbar connections is the cause of many of these issues. HDMI is more than just the port you attach to the connection plug.
It was designed to simplify things by merging audio, video, and control signals into a single cable, enabling devices of many brands to detect and recognize one another and function in sync.
Although that sounds great in theory, owners of devices with HDMI features often see issues getting their devices to work in real life.
Even for the TV and soundbar manufacturer themselves, figuring out why two HDMI devices aren't connecting usually involves guesswork.
In this article, we'll go through some basic troubleshooting techniques that should get everything up and running, beginning with cables.
Also check our guide on the Best Soundbar Under $1000. 
The most likely place for a problem is with your cables, so let's double-check them (unless you already hear sound with some apps or sources but not others, in which case you move on to the next step).
For connecting a powered soundbar, there are three options. Hopefully, your owner's manual goes into decent detail. The short explanation is this: 
Everything plugs into your TV, and an HDMI cable runs from your TV to your soundbar.

Everything plugs into your TV, and an optical wire runs from your TV to connect to your soundbar.

Everything plugs into your soundbar, and one HDMI wire runs from your soundbar to your TV.
Each method has benefits and drawbacks, but its topic deserves its article. You're in good shape if you have the proper cables (HDMI or optical) coming from your sources (cable or satellite box, game console, Roku, etc.) and at least one cable running between your soundbar and TV. Double-check all connections, paying specific attention to those made via HDMI. 
Go to Inputs and make sure the HDMI output of your soundbar is connected to the eARC/ARC port on your TV (it should also be designated ARC, as mentioned above).
Related: Best Soundbar For LG C1
The short version is as follows: Some soundbars are not capable of decoding specific audio formats, like 5.1 Dolby Digital, DTS, or Dolby Digital Plus signals. You need to change the audio to a format that the soundbar can decode, usually stereo (also known as "2.0") or PCM.
This option will be available in the settings of every source. In a perfect world, this would occur automatically, but due to various factors, the source might not know what it's connected to. Any device can read PCM.
A few products output Dolby Digital Plus that older equipment often cannot decode, such as the Amazon Fire TV. Here, the procedure is the same. Enter the settings and choose one of the other options. Whenever in doubt, set it to Auto, and it should work.
Most inexpensive soundbars are single speakers or 2.1-channel systems with wireless subwoofers, so surround sound isn't a concern. 
However, there are some steps you might need to take to make it work if you're fortunate enough to own a system with dedicated rears or even a Dolby Atmos soundbar.
You must use HDMI connections through the chain if you wish to listen to surround sound, particularly Dolby Atmos, through your TV. 
Most TVs will not transmit a 5.1 signal over their optical outputs, even when connected via HDMI to your source device. 
Depending on your TV, you might not be able to get surround sound if you connect a Blu-ray player through HDMI to your TV and then an optical connection from the TV to your soundbar.
It is a requirement of the copy protection rules. The only workaround likely to work is going straight from the source to the soundbar.
 Try connecting your TV and PlayStation using HDMI, and then connect your soundbar to the console using a different digital optical cable. 
It will work best if you never use any other devices, such as a PS5 or a Roku, and use this one. Keep in mind that this is only passing through a 5.1 signal. 
It can be sent out and, generally, is if your TV makes it on its own (using an app like Netflix) (again, check your settings).
To get around all this, buy a TV and soundbar with an eARC connection. This will allow you to pass Dolby Atmos and Dolby Digital signals from sources like an Xbox Series X and output those signals.
We stress that HDMI ARC "should" be able to pass 5.1 on its own; however, previously, HDMI incompatibilities have caused problems. We know that eARC has less trouble passing audio between devices.
Related: How to Connect Sony Subwoofer To Soundbar Without Remote?
How Do I Get The Soundbar To Work On My Sony TV?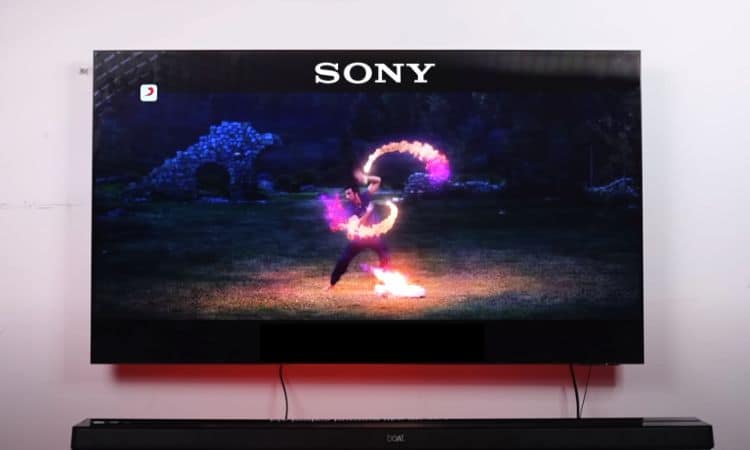 You can use the following:
Using an HDMI cable with the ARC/eARC-labeled HDMI port

An optical cable, in the case that your television lacks HDMI

If your TV has an analog audio output, an analog audio cable 

If your TV has an

A2DP profile

, use Bluetooth.

If the sound bar doesn't start playing sound right away after connecting, check the audio settings on your TV and sound bar:
Here are some instructions for using Google TV or Android TV on a Sony TV.
Start by opening the Settings menu.

Choose Display and Sound, Audio Output, Speakers, and Audio System.

Choose Sound, Speakers, and Audio System. It is also necessary to change your Sound Bar settings to TV, depending on your model.
How to Connect a Soundbar Directly To a TV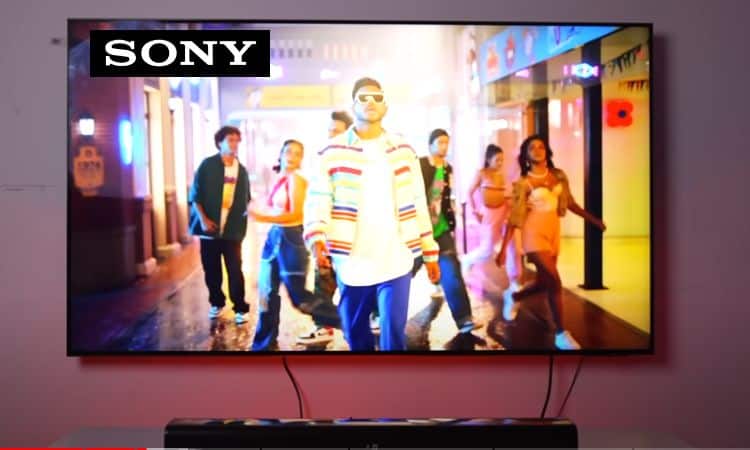 How to use an HDMI cable to connect a soundbar
Locate the HDMI input ARC (Audio Return Channel) or eARC on your TV's back (Enhanced Audio Return Channel).

Look for the TV OUT (ARC) slot on the back of your sound bar.

Attach the HDMI cable to both slots.

What should I do if my TV lacks an HDMI port labeled ARC?

To connect the soundbar to the television, use an optical audio cable or an aux cable.
How to use an optical audio cable to connect a soundbar
Locate the OPTICAL IN slot on the sound bar's back (A).

Locate the OPTICAL OUT slot on the TV's back.

Connect an optical audio cable to both slots (C).
If your TV is connected to another device, you should also connect the TV's HDMI IN port to the sound bar's TV OUT (ARC) port.
How to use an analog audio wire to connect a sound bar (AUX)
Look for the ANALOG IN slot on the sound bar's back (A).

Locate the TV's audio output jack on its side or back (B)

To connect the two slots, use an Aux cable (C). A stereo mini jack is an alternative (red and white audio out terminals)
How to connect a Bluetooth sound bar
Your TV must be checked for

Bluetooth compatibility

before connecting Bluetooth devices.

Since it is not automatically detected, you must turn on Bluetooth pairing for the soundbar. The specific steps are described in your sound bar's manual. Here are two examples that show how different Bluetooth pairing processes may be:
Things to keep in mind while using Bluetooth: If you connect the sound bar via BLUETOOTH, you cannot see the menu or sound bar features on the TV screen, or use sound bar features other than listening to the TV sound.
An HDMI cable continues to be the best signal exchange between a TV and a soundbar. 
Bluetooth is particularly susceptible to potential delay problems because it is wireless. The signal is more stable when using a cable.
Notes:
Using the HT-CT660, examples of wired connections are shown. The location of the terminals will vary depending on your system.To get more details, you can read the operating instructions.
Avoid leaving things on top of the subwoofer if your Sound Bar includes one. Any objects set on top of the subwoofer risk falling because of the vibrations it produces.
Related: 10 Best Soundbar For LG TV 2023
How Do I Get my TV to Recognize my Soundbar?
It may be necessary to adjust the audio output settings after connecting the TV to the soundbar using one of the available methods for it to work correctly.
Navigate to the Audio Settings using the TV buttons or remote.

Change the Audio Output setting to the method you connected the two devices (Digital Optical, AUX, HDMI ARC, etc.)
Note: Verify that HDMI CEC is turned on in the settings if you plan to use HDMI ARC. This is sometimes found in the System or Audio settings.
It's time to contact the manufacturer if you've tried every strategy we listed above and failed. Whatever issue you're having with your soundbar, there's a good chance that someone else has experienced it as well and that the manufacturer knows how to fix it. 
If the company cannot resolve the issue, it may choose to replace the equipment; alternatively, you may return it to the vendor and try another option.
We hope this article answers your query of "Why wont my Sony TV connect to my soundbar?"