When it comes to mounting a TV on walls other than drywall, one aims to use the best hardware available. 
With Tapcon screws and anchors, your TV mount will be securely fixed to the wall. 
All you need to do is follow our easy guide and make sure to get original Tapcon materials.
Quick summary
In this article we will learn the following things:
  How to choose the right size Tapcon for your TV mount

  The different types of tapcons and their uses
What is Tapcon Mounting Hardware?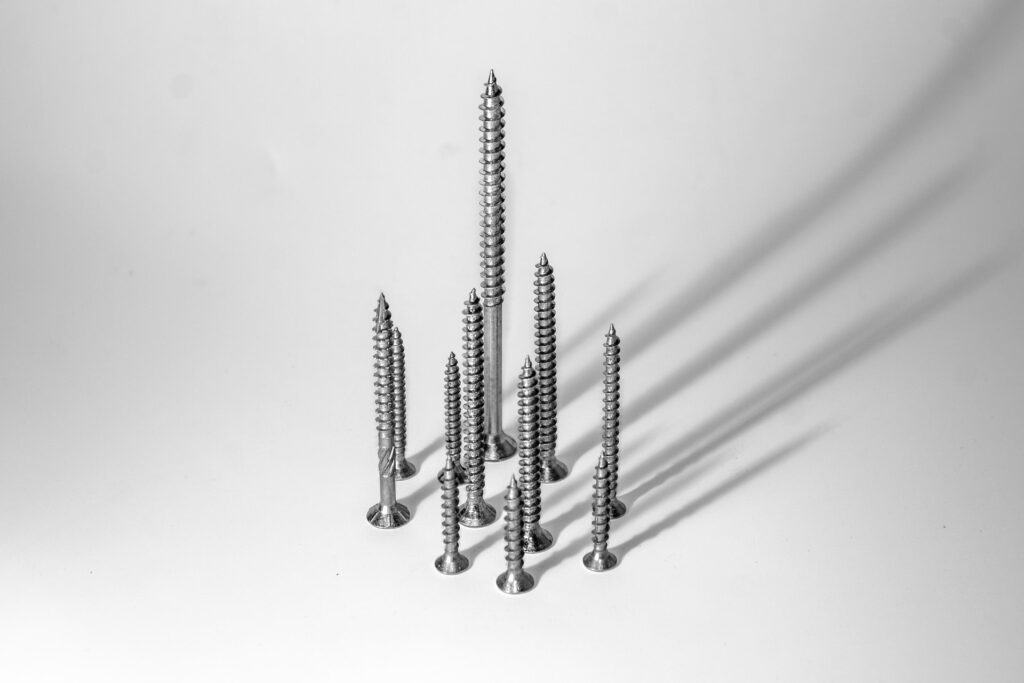 Tacon mounting hardware is designed especially to anchor to brick, block, and concrete walls. It provides stability and security to things you hang with them, especially wall-mounted TVs.
Their products are renowned for quality material and for living up to their guarantees.
Uses of Genuine Tapcon Concrete Screw
The Tapcon Concrete Scew is one of their most popular products. It is designed especially to anchor mounts to the wall and keep TVs, paintings, and other hangings in good condition.
They can be used for the following purposes:
Indoor wall hangings

Light fixtures to bricks

Fixtures to concrete 
Uses of Tapcon Heavy Duty Screw Anchor
The Tapcon Heavy Duty Anchor helps you hang your TV more securely with their different capacity anchors. 
They vary from light to heavy anchoring and holding strengths depending on the wall and weight put on them.
They can be used for the following purposes:
Fixing pipes

Hanging heavy TVs from hard walls

Electrical work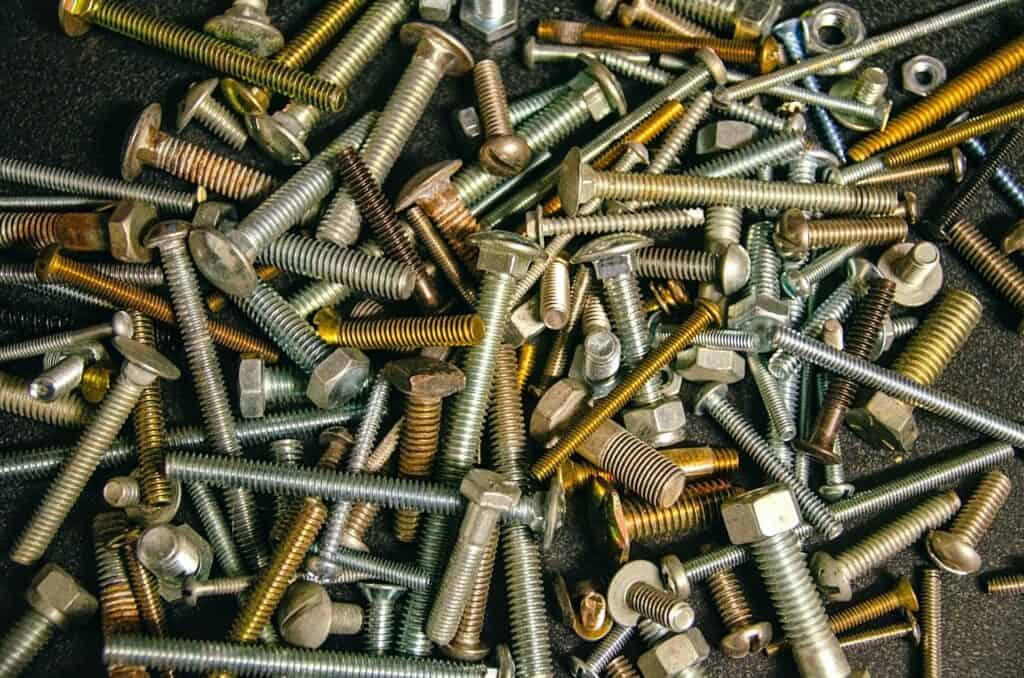 Two types of tapcons are used for mounting TVs on walls. The difference between them is in the shape of the head and the hardware used to install them.
Star-head tapcons can be installed for a more stable drive and they do not let the bit slip. This makes installation easier and more successful in the long run.
These tapcons are used for furring drives, studless drywall, and plaster.
The protective coating on the tapcon protects it against corrosion and wear.
Hex-head tapcons have underhead ribs that make them anchor to the wall better than other types of anchors. It also guarantees success in the installation process. 
These tapcons are used for bricks, concrete, or brick walls due to their durability.
The protective coating on the tapcon ensures it will not rust nor will the head break off.
How to Install a Tapcon for TV Mount?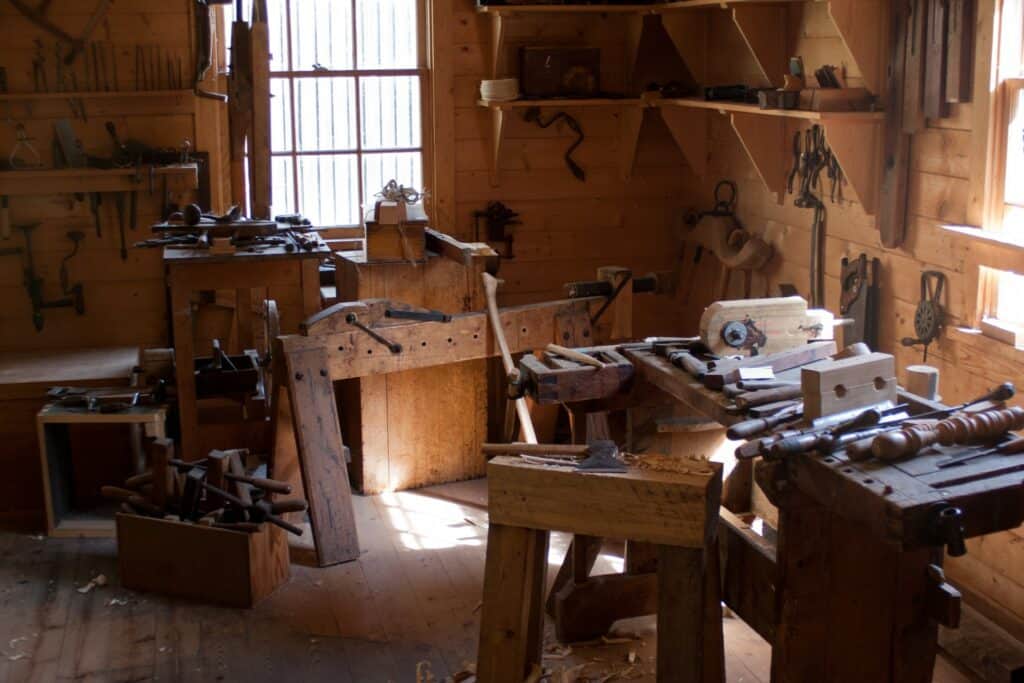 Installing a tapcon is easy, as long as you have the required tools and a clear installation guide. 
Some of the tools you need to install tapcons for TV mount are:
The first step is to determine the area where the tapcon will be installed. You will take the drill and attach the hammer drill. 
Make sure to turn the hammer setting on so that you do not make a mistake.
Use the hammer drill to make a hole in the wall that is ¼ of an inch deeper than the anchor itself. For a 3/16 inch anchor use a 5/32 inch bit and for a 1/4 inch anchor use a 3/16 inch bit. 
These are the standard sizes of anchors and bits used in installing a tapcon for TV mounts.
Clean the hole with a can of compressed air or blow it out. You must make sure there is no debris inside the hole as it will hinder the installation process.
Turn the hammer function off, and use a drive bit to screw in the anchor. Make sure you use the correct drive bit and that it does not slip off.
If the bit slips off, it may damage the wall or the anchor hole.
What Kind of Walls to Use a Tapcon On?
When it comes to using a tapcon as opposed to a regular screw or wall anchor, there are certain walls where their application makes more sense. 
Some of the surfaces where you should use tapcons for TV mounts are as follows: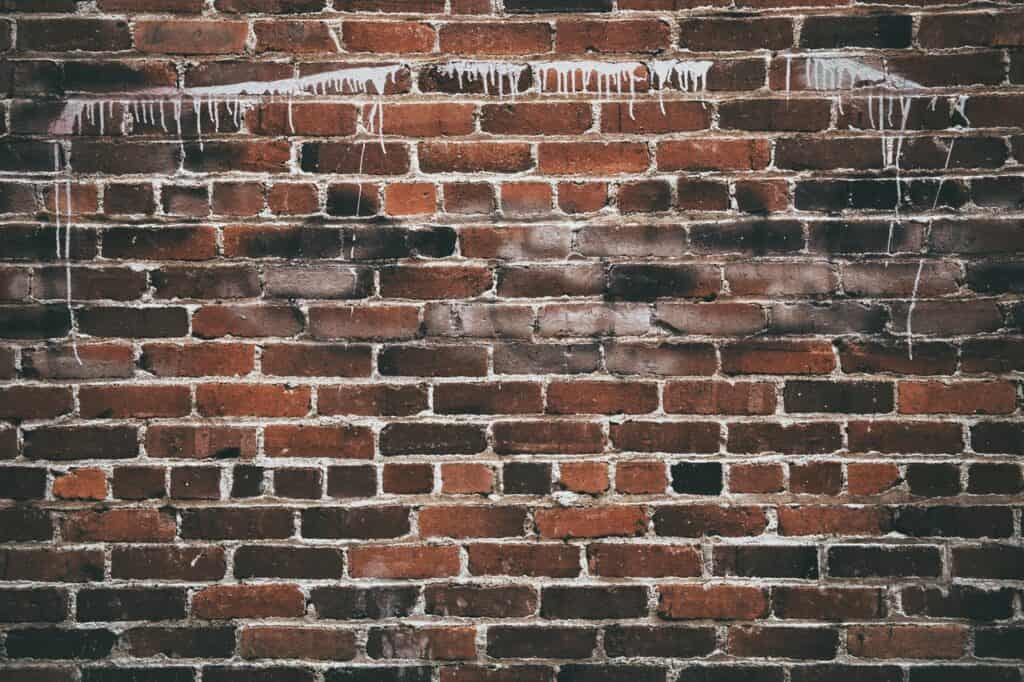 Brick walls need screws that anchor themselves to the wall and do not corrode. A common  problem is that the head snaps off. Tapcon screw anchors prevent this from happening.
You can easily use these screws for TV installations on a brick wall. 
Make sure to use the star-head screws for better holding strength on the wall.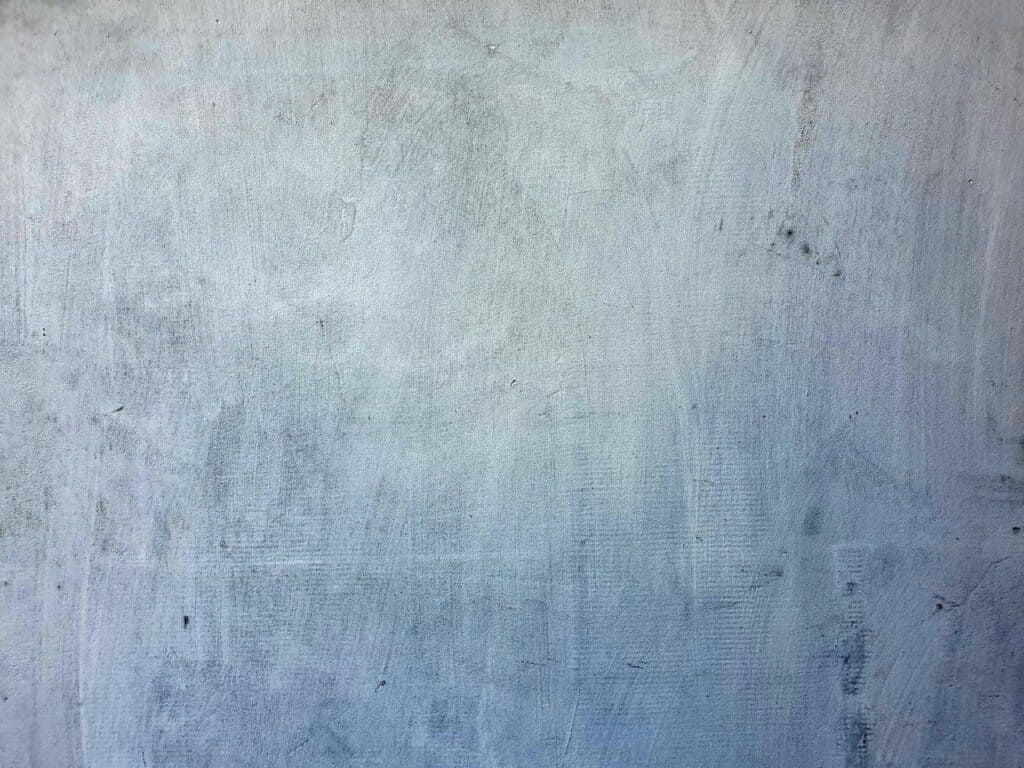 Concrete walls need screws or anchors with a good holding capacity so a TV mounted on them will stay in place.
Using tapcons hardware on concrete walls can help make the installation process more successful and reduce chance of bit slipping.
Make sure to use the hammer option on the drill when using hex-head tapcons.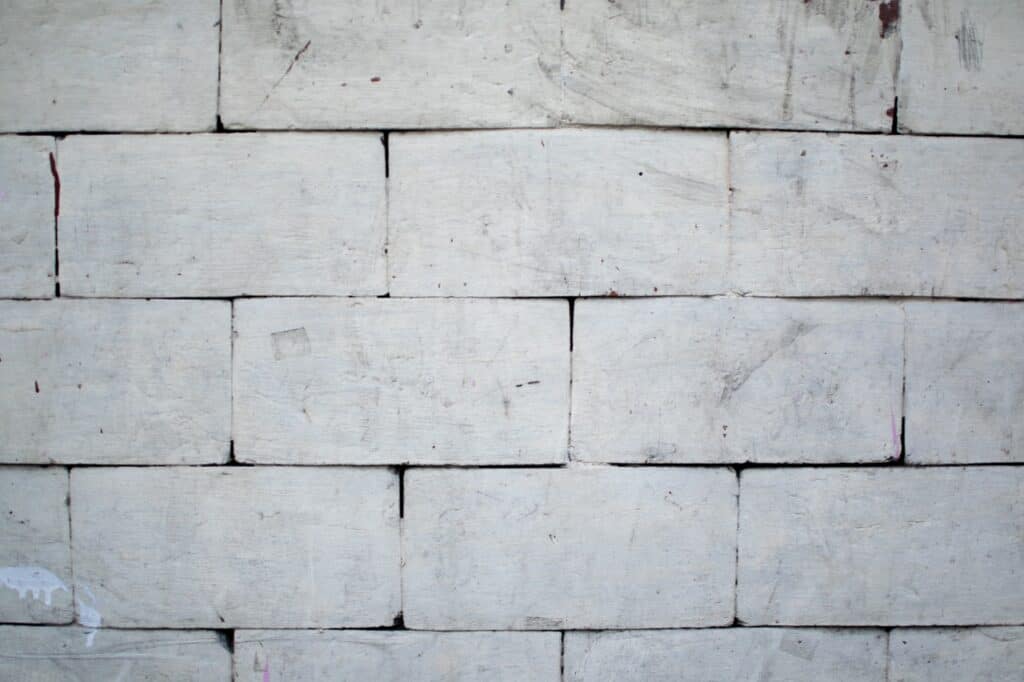 Block walls are hard and often need screws with a high holding capacity to mount TVs and other heavy objects onto them. 
Hex-head tapcons can easily be drilled through block walls for successful TV mount installation.
You should always use the drill bits and machinery required by tapcon screws to ensure the bit does not slip and damage your wall.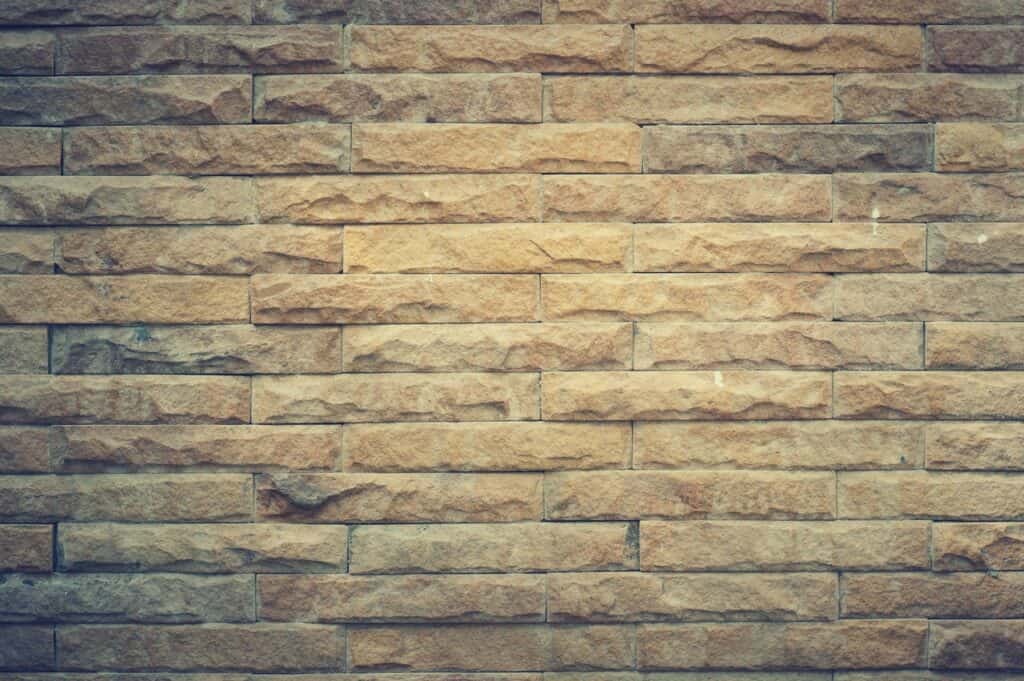 Tapcons can also be inserted into mortar joints between bricks in a wall. Mortar joints are great ways to grip onto a brick wall for maximum security. 
Most people opt for this because they do not want to damage their brick wall in case they change the TV's location later on.
Mortar joints can easily be filled in after you take the TV mount off later.
Safety Precautions When Using Tapcon For TV Mount
Some safety precautions that you should keep in mind when installing tapcons for a TV mount are as follows:
Always wear protective gear and safety glasses.

Make sure to use the correct drill bit for the tapcon you are installing.

Do not forget to turn the hammer function on when making the hole and off when driving the tapcon into the mounting hole.

Make sure to drill the hole of an appropriate size and length whilst keeping the drill steady.
This concludes our informative guide on the best size Tapcon for TV mounts. 
Always check your Tapcon hardware for their identification marking to ensure that they are genuine.
You must use the drill bits and bit sizes recommended by Tapcon on their products when installing a TV mount.