Are you confused about what size lag bolts you need for your TV mount? 
If yes, read this complete guide to find out everything you need to know before you get started. 
So without any delay, let's get started. 
Quick summary
This guide includes the necessary information about
Lag bolts

Where you can find them?

What size is perfect for a TV mount?

A detailed FAQs section.
What Size Lag Bolts are Used for TV Mounts - In-depth Instructions Guide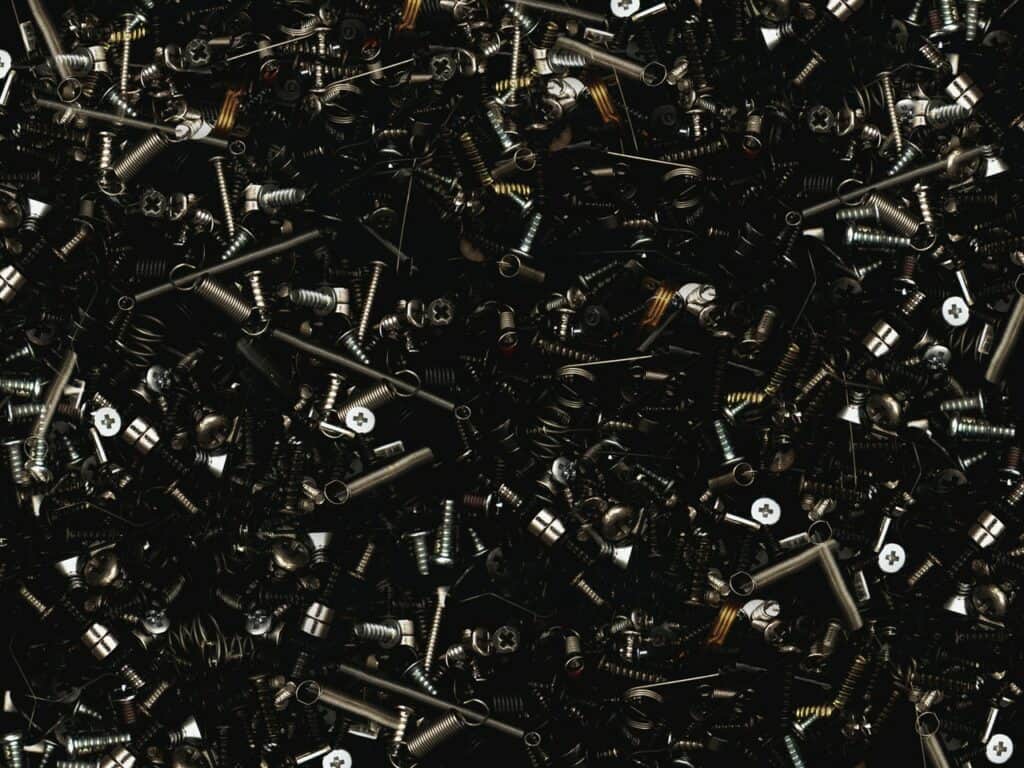 Choosing the right sized lag bolts are crucial. If you choose the wrong size, it might not be able to hold you TV in place and you could get into an unwanted accident.
Pro tip: We suggest that you invest in a lag bolt kit for your TV mount.  
Lag Bolt Kit for Your TV Mount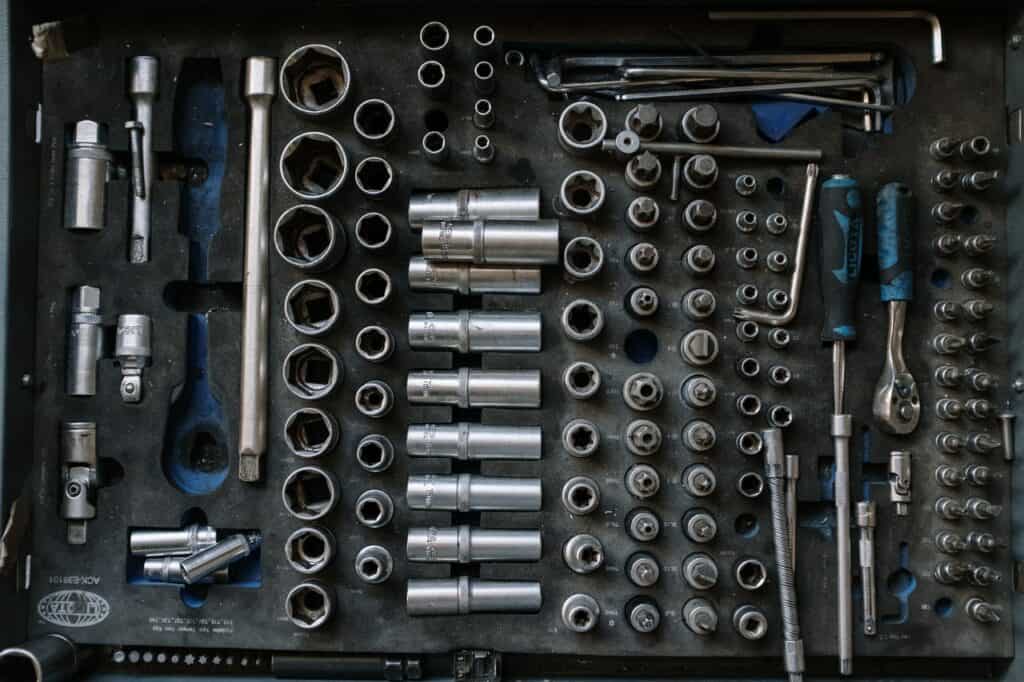 This kit has tools for both concrete and wooden stud walls.
The kit includes almost everything you need to install your TV wall mount. However, you might need to purchase these items separately: 
A Tape measure:

It will help you measure all the dimensions.

Pencil:

It helps in marking the spots for drilling.

Industrial-strength lag bolts:

They are custom-hardened and are resistant to snapping, breaking, and stripping.

Level:

Level is necessary for accuracy. 

Screwdriver:

This will help tighten the screws. 

Electric drill:

Electric drill is preferred for drilling pilot holes than a manual one.

Socket Wrench:

They help tighten the bolts.

Drill bits: Both drill bits are included for both types of the wall such as concrete and stud.
For concrete wall installation:
Concrete drill bit: A more powerful drill bit is needed to make holes in brick or concrete walls. 
Hammer:

It is used to hammer in anchors. 

Concrete anchors: They are Fischer UX 10 x 60R, usually preferred ones in the kit. 
For stud wall installation:
Stud finder:

It helps to find the studs under the wall framing.
Awl:

It can easily punch in holes in drywalls.
Wood drill bit:

They are compatible with drywall and studded walls.

 
Other Options of Lag Bolts for Your TV Mount
You can also opt for buying all the hardware materials yourself if you do not want to invest in a hardware kit. However, this could be a hassle.
Therefore, we have added every relevant detail about the material in this guide to make it easy for you. 
Typically, lag size bolts commonly available are ¼ or ¾ inch wide. You can read the TV mount manual and use the lag bolts according to that. 
So, the most common screw to mount your TV on a wall is the M8 screw. You can also use M4, M5, and M6 instead depending on the size requirement.
Moreover, the best size lag bolts for your TV mount are ¼ inch wide or ⅜ inch wide, they are the preferred ones but they can vary depending on exceptions as well. 
Frequently Asked Questions
We also have added these FAQs sections to avoid any confusion you might have even after reading the whole article. 
Is it safe to wall mount large TVs?
Choosing a wall mount that is compatible with your TV size is important. Since TV mounts have to lift a significant amount of weight, you must consider a durable one. 
Is it safe to mount a TV without studs?
Most of them are designed for drywall but it still requires you to install studs for a more secure experience.
Without studs, your TV will hang on the wall just like a picture frame which can fall anytime, and watching TV can be uncomfortable.
Where can mounts fit?
Some can fit above the fireplace mantel, movie theater, outdoor, and indoor lounge. Anywhere you watch TV, you can mount it. 
Is hardware included in the mount kit?
Yes, they should have the following hardware:
Cables 

Cords

Studs

Screws 

Washers

Spacers
What type of TV mount is the best?
We suggest that you choose one that is compatible with the size, weight, and height of your TV. This is because they are specifically designed to support the weight of your television.
What if your wall has no studs for the mount?
It is ideal to use studs but if there are no studs available then you can use the hollow-wall anchors, which can help attach the TV to your wall.
The hollow-wall anchors come in huge varieties and are readily available for any size and style of the wall. 
Can a TV be too heavy for a wall mount?
TV size and weights are directly linked to each other, if the size is large then ultimately it will be heavy. There are VESA standards for checking the capacity of your TV size with the TV mount's capacity.
Can I mount my TV myself?
Yes, you can mount your TV yourself. However, we advise you to read the manual before you get started with the process.
We understand that choosing your lag bolts is quite a hectic and confusing job. Therefore, we compiled this complete guide to make the process quick and easy for you. 
We have added all the relevant information, instruction, details, and FAQs for your assistance. 
We hope this article helped you with everything you need to know.