What is the thinnest TV wall mount? Where can I get the thinnest TV wall mount? Do you have similar questions? If yes, we're here to help you out. 
We have done thorough research so you do not have to browse and check every thin TV mount there is to find the best one for your need. 
So without wasting any time, let's get straight to it. 
Quick summary
We have added all the necessary information about the thinnest TV wall mount, it's features, and a list of options you can choose from. 
Slimline - the Thinnest TV Wall Mount in the World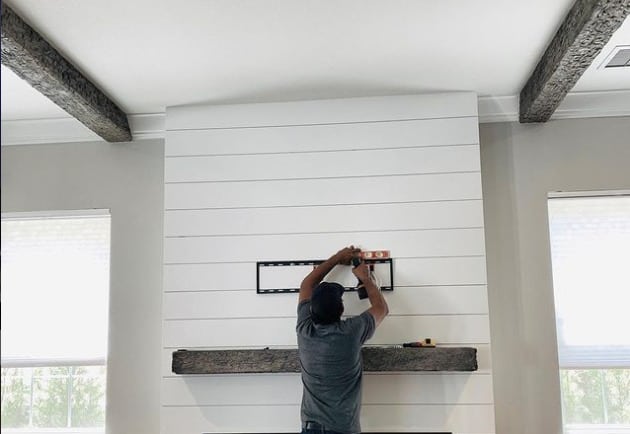 Slimline is an ultra-thin TV mount, it is estimated to be 0.33" or 8mm which we thought is extraordinary. 
Peerless Industries manufacture this product maintaining high quality.  
Let's take a closer look at some of the features of Slimline in detail. 
There's no doubt when we say that the Slimline flat panel TV mount can help enhance the décor of your living space. 
The best part about it is that the structure can disappear behind the TV to create a seamless look.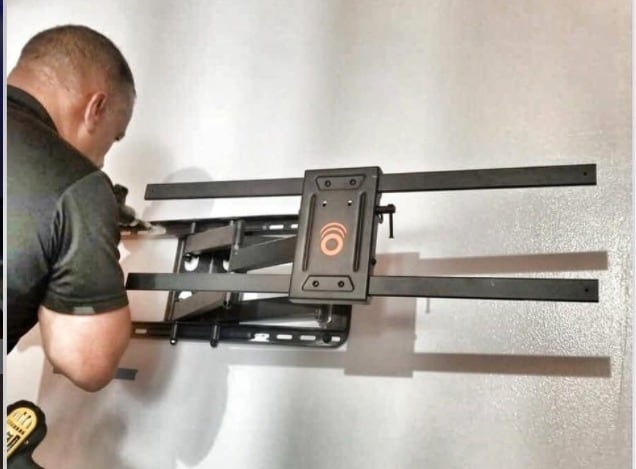 The installation process is as easy as counting to 10. Slimline steel universal screen adapters come with industrial strength velcro latching system.
All you have to do is install the wall plate and then mount the universal screen adapters. 
In end, you just have to hang your TV, and you are done. 
You'd be glad to know that it takes less than 20 minutes to install the Slimline TV mount, which is less compared to any other TV mount.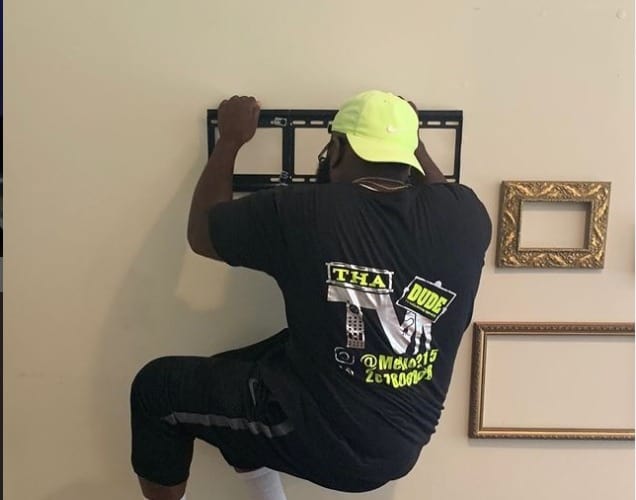 We understand that this might be a major concern of yours. To help you out, we have compiled this complete section. 
It is designed with a Slimline velcro latching system that sticks to the wall and gives you a full secure installation of your TV to the wall.
 The velcro latching system is the main reason your TV will never fall off the mount as it has been tested thoroughly on different smart TVs.
It also comes with safety tabs on both sides of the TV mount so your TV never slides off. This support system is further enhanced with horizontal adjustment for optimal screen placement on the panel. 
Despite being so slim, it can lift 150 pounds. 
Comfortable Viewing Angle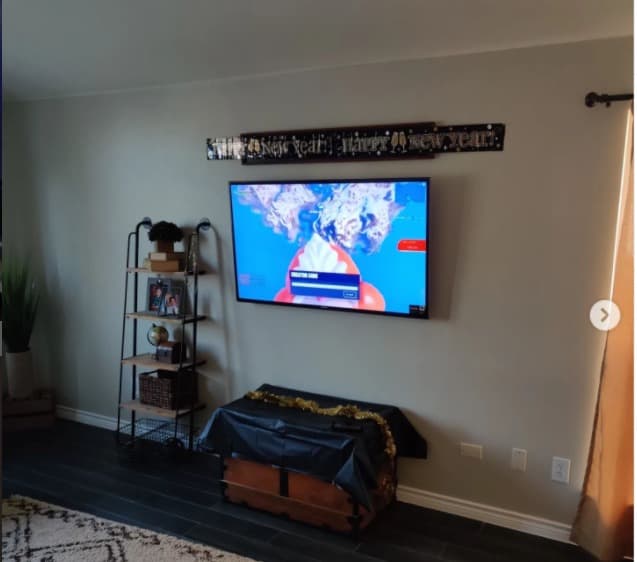 You can easily move your TV 8 inches around the velcro latching system that has no relation to the stud placement and mount position. 
This enables you to have a perfect and comfortable viewing angle that avoids eye strains, neck, and back pains.
TV Size and Weight Compatibility
As we have discussed above Slimline can lift 150 pounds easily and is fully secure.
The Slimline TV mount series is perfect compatibility with 23" to about 80" TVs. This gives a wide range of options to choose from for any size of TV.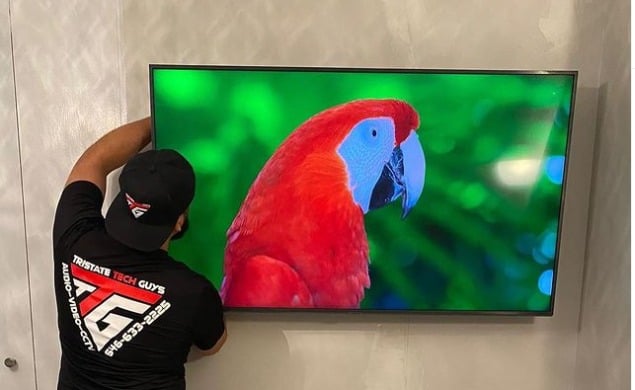 The Slimline Ultra-Thin TV mount comes with three cable management options that help organize the clutter and make the space look clean. 
It comes with the following cable management options.
Built-in cable box: This is an additional accessory that can fit behind your TV. It's the perfect behind-the-screen TV solution that helps organize all the cables in the in-box accessory. 
Peerless A/V wall furniture:

This provides the perfect elegant touch to your Slimline TV mount. It is fitted under your TV and can lift about 80 lbs of components of your TV and keeps them out of the sight. 

Cable management channel accessory: This helps conceal all the wires and cords in the tubes right on the wall. They can be attached easily to the wall and perfectly complement your space.
Slimline also comes with a fastener pack that has all the necessary display attachment hardware. 
This makes it a good deal and creates a plus point to consider this TV mount.
Slimline Ulta-Thin TV mount is compatible with wooden, drywall, concrete, brick, cinder studs, and metal studs. 
This allows it to be adjusted anywhere in any place.
Frequently Asked Questions (FAQs)
We have also added this FAQs section to further help you out.
How thick is the average TV mounts?
On average, TV mount thickness range from 4 inches to 20 inches. 
How do you mount a very thin TV?
You can mount a very thin TV the same way you mount an ordinary smart TV, there is no difference in the installation process. 
However, you might need to be extra careful in lifting and tilting it as it can be more fragile than other smart LED TVs. 
We hope this guide has provided all the necessary information you need to know about the worlds thinnest TV wall mount. 
If you choose to purchase a thin TV wall mount, remember to be extra careful while installing it because they are more fragile than regular sized TV mount. 
This brings us to the end of this guide, for any further information, please feel free to reach out to us.