Drywall can easily support up to 100 lbs. However, they might require some additional support to bear the weight of your TV. For this, we recommend that you use wall studs.
In case you're a beginner and all this information sounds intimidating, we suggest that you go through this thorough guide to help clear any confusion that you might have.
We have compiled this guide with instructions, tips, and expert advice to make the process easy and smooth for you. 
Quick summary
This guide has all the relevant information about
What happens if you mount your TV on drywall?

All about drywalls.

A detailed FAQs section.
Is It Even Safe to Mount a TV on a Drywall? - Full Overview Guide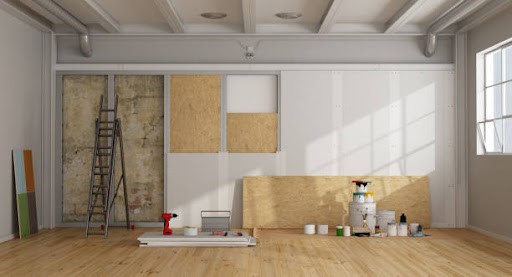 If you're concerned about whether or not you can mount your TV on your drywall, then short answer is yes. 
However, you have to ensure that you have to do it properly. 
Continue reading to find out everything you need to know about mounting you TV to your drywall.
Things You Need to Install Your TV on Drywall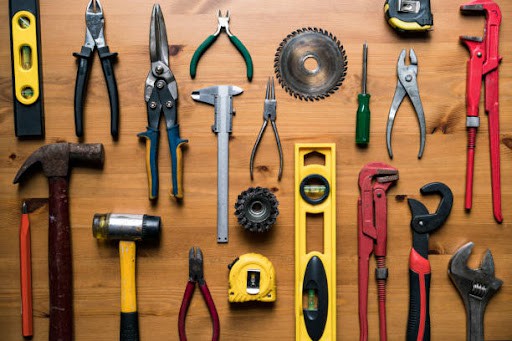 Here's a complete list of tools you will need to mount your TV.  
Tape measure:

It will help you measure all the dimensions.

Pencil:

It helps in marking the spots for drilling.

Level:

Level is necessary for accuracy. 

Screwdriver:

This will help tighten the screws. 

Electric drill:

Electric drill is preferred for drilling pilot holes than a manual one.

Socket Wrench:

They help tighten bolts.
For stud installation:
Stud finder: It helps to find the studs under the wall framing.
Awl:

It can easily punch in holes in drywalls.

Wood drill bit: They are compatible with drywall and studded walls.
What Happens If you Mount a TV on Drywall?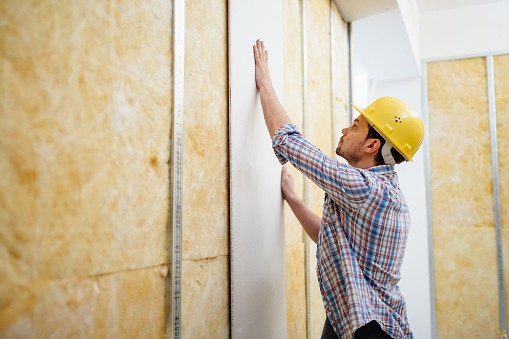 As we all know the drywalls are brittle and are less weight compatible than concrete walls. 
Therefore, the installation process varies quite significantly. Drywall require stud installation. These are located on the wooden pillars underneath the wooden sheets.
Important Factors You Need to Consider for the Installation Process
Here's everything that you need to know:
First, you need to make sure you use a stud finder to find the perfect placement for your TV mount installation.

Second, you have to make sure the anchor point is accurate and you have placed it well. 

Third, you should buy a mount that is compatible with the size and weight of your TV. 

Forth, make sure you invest in a good TV mount because cheap TV mounts might not be reliable and you could get into an unwanted accident. 

Fifth, always check your wall type before you mount your TV, or else it will damage both your wall and your TV.

Lastly, make sure your TV is mounted according to VESA measurements, or else a large screen's tilt can cause a lot of damage. 
Benefits of Mounting Your TV on Your Drywall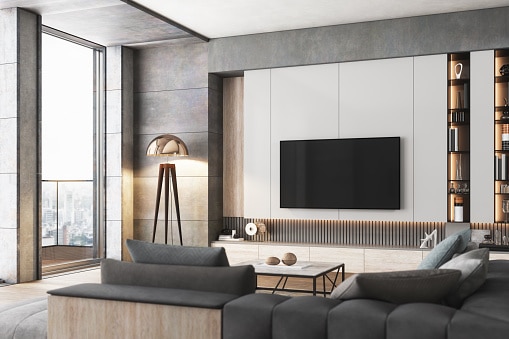 Here's why you should consider mounting you TV to your drywall.  
You can utilize and save space in your living area.

A good mount can provide a good viewing angle that will help reduce eye strain, back, and neck aches. 

You can choose the TV mount of your choice and have multiple built-in features that will vamp up your living area.

TV mounts help make your space more presentable and welcoming. 

You can emphasize your focal area of the house with a good mounted TV in the center. 

This will also help you organize your space. 
Dos and Don'ts of Installation Process of Your TV on Drywall
Never get a TV mount that is for concrete walls if you're going to adjust it to your drywall.

Make sure you use a pencil to mark your measurements.

Use a level to balance your TV and TV mount properly. 

Use all the tools suggested to you in this guide because they do not come with the TV mount.

It is important that you VESA standards so your TV mount and TV is perfectly compatible.

Get professional help if you are unsure of the installation process.
Frequently Asked Questions (FAQs)
We have also added this FAQs section to make sure you are provided with everything.
Can a TV mount damage my wallpaper?
It depends on the installation service, if done properly it might not create as much damage. Drilling holes are necessary for the secure installation of your TV mount, which could damage your wall paper. 
How can I hide the TV wires?
You can purchase a TV wire cover kit for a cleaner look. You can also go for a wire access plate that will route all the wires at the back of your wall. 
How long does the installation process take?
The installation process usually depends on the type of TV and TV mount. On average, it should not take you more than an hour. 
Is there any weight limit on the TV mount? 
Yes, every TV mount has a specific weight and size capacity. You have to make sure that your TV is compatible with your TV mount for perfect installation.
We understand that you might be unsure about the installation process of mounting your TV to drywall.
However, there is nothing to worry about. Follow this guide as we have included instructions, tips, and every detail to make the process easy for you.
If you have any further queries, feel free to contact us.