Welcome to Eagle TV Mounting as an Installation Pro!
We're glad to have you here. We've been in business since 2008 and since that time have developed the philosophy that speed with precision and customer service is key.
Our overriding goal is providing excellent service to our customers.
Our mission is to give our customers a peace of mind when having us perform services at their home or business.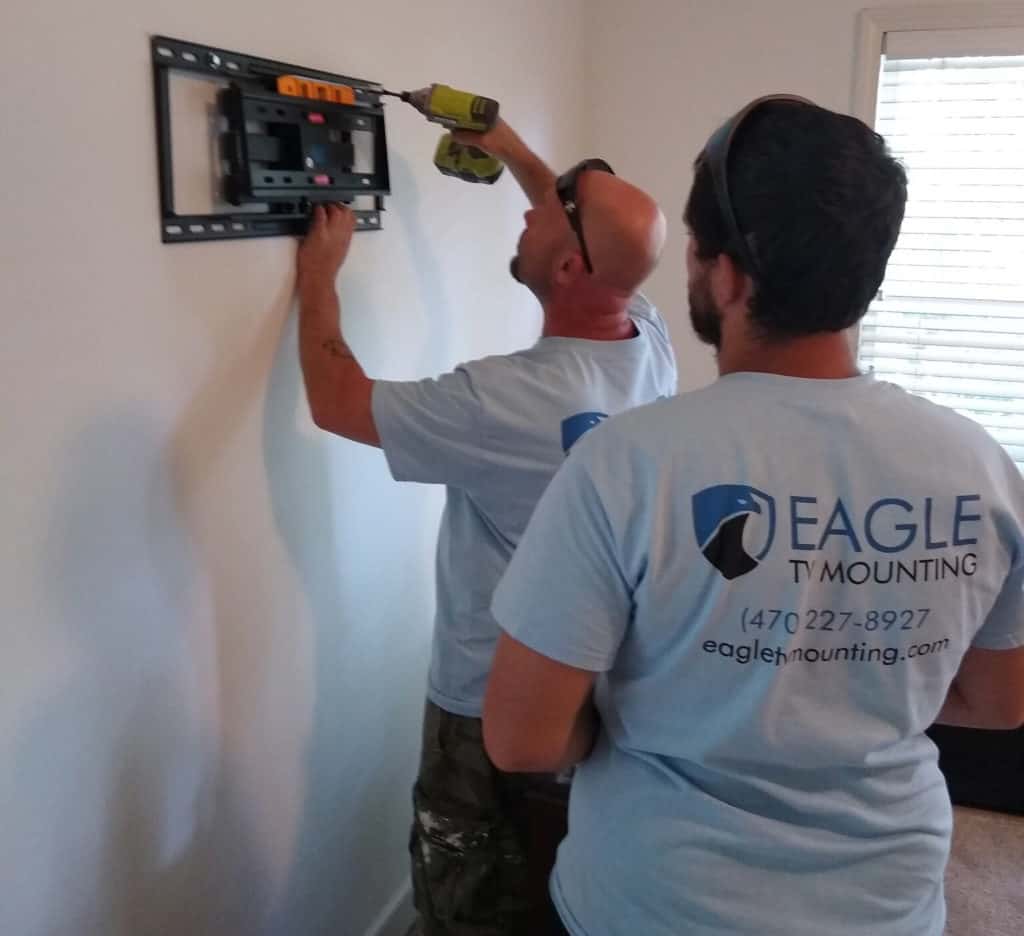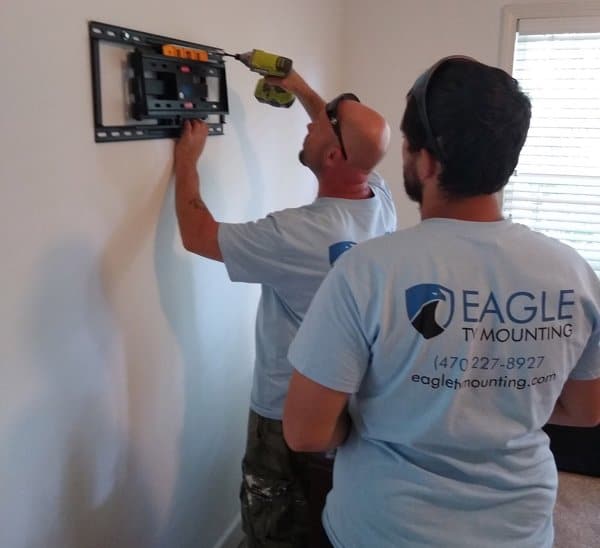 ---
You've been Chosen
If you're reading this, we think you're a good fit for helping us fulfill our mission and achieve our goals to excellence!
Attire and Appearance
The preferred outfit consists of our company polo shirt and work pants such as khaki's or jeans.
Standard Order of Operations – How to Work
Make sure a mask is worn, unless the customer says otherwise

Customer service is key

You should greet the customers with a smile and tell them you're from Eagle TV Mounting

Summarize the services that will be provided

Organize your service site

Test the TV(s) to ensure that it is working

On average a TV should take no more than 30 minutes to mount

A wire concealment takes no more than 15 minutes. Unless there's a horizontal stud or an irregular fireplace

Be very careful as to how you handle the tv's

After you're done, make sure the job site is how it was before, clean and tidy

Before you go, ask them if there's anything else that needs to be done

Follow the below prompts (Section 5) from House Call Pro app

Contractor(s) are not allowed to contact the clients outside of services/appointments rendered between Eagle TV Mounting and the client.
Tools, Materials and Parts
Tools:
Power Drill
Impact Drill
Hammer Drill
Drill Bits
Flathead/Phillips Bits
Socket Set – 9mm, 13mm, 14mm
Phillips screwdriver
Stud Finder
Painters Tape
Electrical Tape
Measuring Tape
Leveler
Wire Fishing Poles
Materials/Parts:
Contractor will be responsible for purchasing all materials and parts prior to every service.
Below you will find the best parts for the best prices:
The House Call Pro App
As the contractor you will be assigned to many jobs throughout the day, we will dispatch them accordingly to time, distance, and workload via the HCP App.
Please be sure to be on time and press the following HCP prompts for each job:
OMW – On my way

Start

Finish
A corresponding text will be sent to customers to notify them of the progress of the job.
VERY IMPORTANT: Be sure to take After pictures and upload them into the HCP App.
---
What we all should agree on is:
Do not up-sell, cross sell, to our clients without letting us know.
If at any point any issue arise that can not be rectified by the Installer or Eagle TV Mounting, the partnership is null and the Installer will cease work.
Our job is to help each other grow, so if you do anything outside our clients' given scope of work – let us know, so that we can work something out.
Remember to have fun, provide excellent service and ENJOY life!