TV Ears are extremely clever, much loved, and affordable wireless TV headphones that have solved a real problem for seniors, or anyone suffering from poor hearing, all over the world. This revolutionary TV listening device is way more than just simple headphones connected to a television set because it allows the wearer to watch television in complete isolation from anyone else in the room.
Isolation, you say? Please don't read too much into that statement because we certainly don't mean isolation in the solitary, lovely sense of the word! Forgive me if I have just created an image in your mind of Grandpa being shoved into the spare room away from the rest of the family. We are, of course, referring to audio isolation here. Let me explain how TV Ears work for anyone thinking of purchasing:
TV Ears is simply a TV listening device that allows you to watch television with your audio isolated from the main audio on the built-in TV speakers – and with the TV Ears dual digital, two users can watch together.
Like most things of genius gifted to the world, TV Ears is simple but incredibly effective, and seniors adore this product. With good reason, too, because this TV listening device is genius in its simplicity.
No More Loud Television Sets!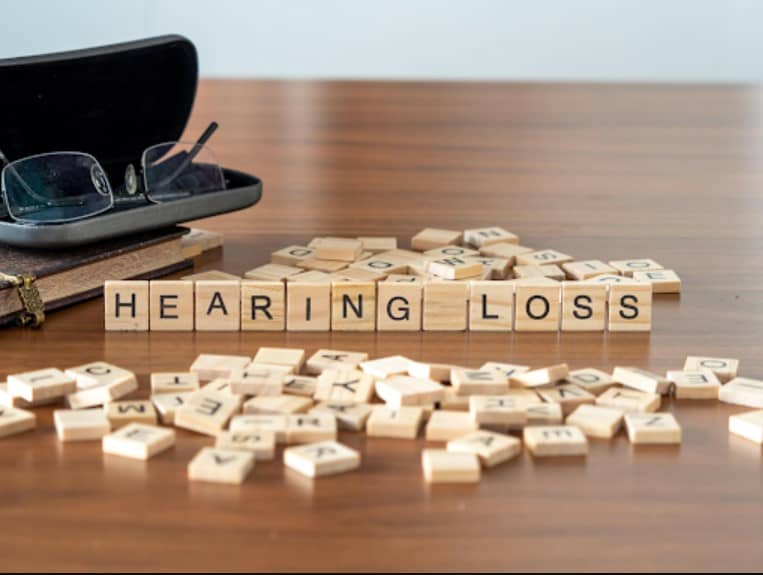 This is actually a problem that has desperately needed solving for a very long time. Poor hearing is an extremely common system of aging, with one in three seniors suffering from hearing loss on some level. This common affliction affects millions of people worldwide, and the chances are, at some point, we will all be affected somehow.
Thankfully, many different products are available for people affected by this tiresome condition, with hard-of-hearing people of all ages using hearing aids, assistive devices, digital doorbells, and cochlear implants to aid them in various ways.
The problem is that since the invention of the television set several decades ago, no products were available that solved an overlooked common problem: loud television sets driving everyone else in the house – or the people next door – absolutely crazy, at least until TV Ears came along and invented the TV listening device.
People with hearing loss have every right to enjoy their favorite TV show. That goes without saying! It is unfair to expect hard-of-hearing folks to watch with subtitles when they probably don't need to. However, the issue is enjoying a TV show without having the volume cranked up so loud that your friend three blocks away can hear you watch TV.
TV Ears is a welcome relief not just for TV watching but for neighbors who are not!
It can cause quite a bit of distress in the home, especially for people in the same room who do not have a hearing problem. If your hearing is of healthy, normal levels and you have ever listened to a movie, TV show, or nightly news with the volume and tone control turned up to maximum volume, you will understand how unpleasant it can be.
Fortunately, TV ears have completely transformed the problem by releasing a range of dedicated headset devices that allow the wearer to listen as loud as they like without the audio from the main TV speakers being adjusted in the slightest.

TV Ears are not the only solution to this common problem; other products are available. It is possible, of course, to watch TV with plugged-in headphones.
Most television sets have a standard 3.5mm output for regular headphones, and with that, many hearing loss sufferers have turned to standard TV headphones as an option. This isn't ideal for two reasons – firstly, cables are messy and easily get tangled as you relax on the couch watching TV. Secondly, it means other people in the household cannot listen to the audio.
Bluetooth TV headphones are another option, and while they solve the problem of messy, tangled cables, they still do not allow other people in the room to listen along with you. Bluetooth headphones are also a pain to set up, requiring the user to mess around with settings on the television set to get it working.
TV Ears solves all of those problems and more in one swoop. But what's more, people who do not suffer from hearing loss are beginning to use TV Ears for the exact opposite reasons: the wearer can listen to the television through TV Ears headphones with the television set on mute if desired.
It is pretty common for many people (couples especially) to have different tastes and preferences in their TV entertainment. So by wearing TV Ears, you can enjoy entertainment while your partner can quietly read a book or flick through a magazine.
And if you and your partner both suffer from hearing loss but with one person more afflicted than the other, the TV Ears dual digital headset affords two people to enjoy television at different volumes and tone control through wireless TV.
Those without hearing loss but sensitive to loud television will also benefit from TV Ears. For example, if the kiddie's loud, screeching, sometimes quite annoying cartoons are beginning to bother younger parents, TV Ears wireless TV headphones and analog headphones are the perfect solution.
Kids can use them and happily enjoy the latest Sponge Bob Square Pants while you flick through this month's Good Housekeeping magazine in complete silence. Or you can purchase the TV Ears dual digital product and watch Square Bob together at different volume levels!
TV Ears Affordable Wireless TV Headphones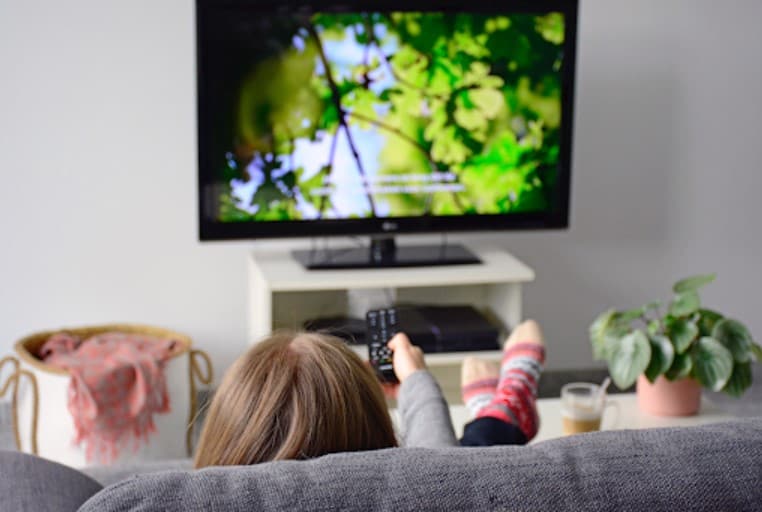 Another great reason to use TV Ears is the price. They are affordable, with a range of products that suit all budgets. There isn't a tremendous amount of difference between traditional cable headphones, Bluetooth headphones, and TV Ears in terms of pricing.
There is a difference, of course, but not remarkably so. TV Ears have priced itself as an affordable product available to all without compromising on cheap-made imported products resulting in batteries running out quickly or the sound quality diminishing at will.
How Exactly Do TV Ears Work?
TV Ears look and work differently than regular, more typical hearing aid devices. They're not categorized as hearing aids at all, despite the common misconception.
The TV Ears headset is a wireless TV headphones system featuring two earbuds, much like traditional headphones, that users place into their ears. These earphones are connected via a lightweight headset that hangs below the user's chin – imagine a stethoscope, only more miniature and way more comfortable.
A transmitter inserted into the television set transfers the audio from the TV directly to the TV Ears headset, allowing users to receive the amplified audio directly in their ears. The device also has a microprocessor that isolates and amplifies voice frequencies to help users interpret fine audio when there is background noise.
Wireless TV Headphones Made Simple
The TV Ears headset uses wireless TV 2.3MHz infrared technology to send audio over a 600-square-foot coverage area at a maximum loudness of 120 dB. Users must be in the line of sight of the TV to hear the audio in full.
Users can then control the volume independently of the TV's volume by turning a knob on the TV Ears headset. This allows viewers to enjoy watching TV with friends and family while listening to it at a comfortable volume. Using the TV Ears dual digital option, two or more persons can also simultaneously utilize TV Ears headphones simultaneously with a single transmitter.
Any television set is compatible with TV Ears. They will work fine with regular TV, cable TV, satellite TV, VCRs, DVDs, and audio systems.
Keep in mind that TV Ears need a battery that can be recharged and has a life of up to 4-6 hours. Depending on usage, this battery will last between one and two years. Users can purchase replacement batteries from the TV Ears website.
The company has come a long way since its forming in 1998. The original tv ears device is still available to purchase as an entry-level product, although it has been tweaked, improved, and developed since its creation over 20 years ago.
But as the company has grown a healthy reputation over the years and the brand has gained a following, TV Ears have developed further products in the range, offering similar solutions for TV watching but with slight differences. These include:
Compatible only with analog television sets, this is the original product developed by TV Ears before the product range expanded to include TV Ears digital.
Headset Size: 8″ x 5.4375″ x 0.6875″
Transmitter Size: 1.4″ x 4.12″ x 3.625″
Transmission: Infrared, Mono
Audio Frequency Response: 20— 20,000 Hz
Frequency: 2.3MHz
Max SPL: 120dB
Compatible with digital or analog televisions, including those with SRS or PCM sound quality systems.
Headset Size: 8″ x 5.4375″ x 0.6875″
Transmitter Size: 1.4″ x 4.12″ x 3.625″
Transmission: Infrared, Mono
Audio Frequency Response: 20— 20,000 Hz
Frequency: 2.3MHz
Max SPL: 120dB
Long Range Headset System
With this device, you may roam around your home freely while listening to your favorite TV show or program thanks to TV Ears' Long Range technology, which has a range of up to 50 feet. Perfect for those who want to use the television as a wireless TV while doing other things around the house.
Headset Size: 8″ x 5.4375″ x 0.6875″
Transmitter Size: 1.48" x 4.33" x 3.58"
Transmission: UHF
Audio Frequency Response: 65- 20,000 Hz
Frequency: 5.8 GHz
Max SPL: 120dB
Dual Digital Wireless Headphones
Dual Digital was created for both digital and analog televisions, and it has double the power of the TV Ears Digital device. Additionally, it includes a transmitter that holds both headsets in place while charging. The Tv Ears dual digital wireless headphones have 13 light-emitting diodes and two headsets.
Headset Size: 8″ x 5.4375″ x 0.6875″
Transmitter Size: 1.4″ x 4.12″ x 3.625″
Transmission: Infrared, Mono
Audio Frequency Response: 20— 20,000 Hz
Frequency/Audio signal: 2.3MHz
Max SPL: 120dB
To assist you in determining which TV Ears product could be the greatest choice for you or a loved one, we have reviewed each one and would like to present a summary of TV Ears products.
1) Original TV Ears Device
As already mentioned, TV Ears wireless headphones is the brand that started it all and the brand that the original TV Ears device itself is named after, so it only seems fitting to give this headset the number one slot on our review page. Millions of individuals across the globe have been using this original TV Ears product since it was released, indicating how trustworthy the brand is. Over 2 million original TV Ears headsets have been sold to date, making this one of the most popular life accessories in America for people with hearing loss. You can watch your favorite TV program as loud as you like with the Original TV Ears without disturbing your loved ones in the same room. For people who like headphones and only have analog televisions, it's a great alternative to digital products. What we love about this product is that you can quickly move about your home with the portable wireless headset's lightweight design and up to six hours of battery life.
Snug, light, and comfortable to wear.
Reduces surrounding noise
TV and headset volume and tone control are separate.
Does not work with digital televisions (analog tv only)
No Bluetooth options are available
2) TV Ears Dual Digital TV Headphones
The Dual Digital system is an innovative solution if you and your loved one have hearing loss together. This system incorporates dual headsets, allowing two users in the same household to watch TV together under separate volume and tone control. The quantity and power of light-emitting diodes in this device are double that of a single digital network. The Dual Digital is compatible with digital and analog televisions and includes two headsets and a rechargeable battery. We love that this product is Bluetooth enabled and fits virtually all modern TVs.
Simple set-up procedure
Bluetooth enabled
Easy to operate
Picks up fine sound effects very well
Works only by line of sight
Battery could last a little longer
3) TV Ears Long Range Headphones
All degrees of hearing loss can be accommodated with the Long Range Headset device. The device has UHF technology, which enables you to hear the TV up to 50 feet away from the transmitter, whether your condition is minor or severe. Additionally, it has a Tv Ears "under the chin" design so that you may use it for extended periods without any discomfort. The two-ounce headset can be used with the soundbar and contains volume and tone controls.
Very comfortable under-chin design
Long range capability
Pairing not necessary
Battery is a little on the flakey side (rechargeable, though)
No Bluetooth options
4) TV Ears Digital Headphones
As one of the more popular devices in the TV Ears range, the TV Ears digital headphones are an excellent choice for seniors who require a different volume than their loved ones. The TV Ears Digital system is compatible with LCD and Plasma TVs and TVs with Dolby, SRS, and PCM sound systems. The Digital comes with a 30-day money-back guarantee, is twice as powerful as the TV Ears Original, and amplifies sounds up to 120 decibels.
Dolby, SRS, and PCM compatible
Ambient noise reduction
Light and comfortable
Battery is a little on the flakey side
While TV Ears were the very first company to provide a TV solution for people with hearing loss, there has been a sharp rise in the number of other brands that offer similar TV listening devices.
These brands include but are not limited to, Artiste, Simolio, Britzgo, Sony, and Bell & Howell, to name a few. The truth is that a vast array of companies now provide TV listening devices with an endless range of price points and quality levels.
In our opinion, TV Ears are the best among them. Other brands offer more modern designs with cutting-edge technology, such as state-of-the-art background noise reduction – but that tech is wasted in a simple device like this, and who cares about their look anyway?
What matters is that the sound quality is good, they are comfortable, and they are reliable. As the first company to produce this type of product, TV Ears tick all those boxes, in our opinion. It seems like a brand you can trust and is much loved by seniors all over the country as a go-to device.
If you are going to shop around and look for other devices, we have put together a few pointers for you to help with your buying decision.
Firstly, you should check if other products offer the wireless capability. Although most recent releases include wireless headphones, you should still check because some don't, using cable instead.
Having wireless capabilities will increase the number of uses for your product if you want to use it away from the TV. The headphones will increase your sound, so you can still watch your favorite shows with your loved ones.
Whether you prefer a wireless device or not, it's crucial to ensure your headphones are comfortable by selecting the right ear tips and hearing device designs. This isn't an option if you are shopping online, and it is another reason to go with a TV Ears product – they have been tried and tested over the years, with users all over the world stating how comfortable they are.
Reliability and Build Quality
Durability is a consideration when choosing a TV headphones device. To ensure you receive the full value out of your purchase, it is vital to look into the support options, warranties, and satisfaction guarantees offered by many items.
Every TV Ears device includes a five-year limited guarantee covering manufacturing faults. This guarantees that the item you purchase from TV Ears will be sturdy and deliver excellent sound for a long time.
The TV Ears company also offers friendly customer service agents who can handle any customer issues. All of their customer support representatives are in the United States and have years of expertise and specialized knowledge.
You must read the reviews for alternative products. You may learn a lot from customer feedback, including whether or not the product lasted a long time for the user, how well they could hear when using the device, whether they were satisfied, and whether the company in question has poor customer service, or not.
Even the company's shipping and return policies could be disclosed through customer reviews. However, it is crucial to read other people's opinions on whatever you decide to purchase. Some manufacturers and brands might offer subpar customer service, which will be reflected in customer opinion.
Which TV Ears Product Is Right For You?
It's essential to consider your lifestyle and price range while selecting the best TV Ears Wireless TV Headset.
It's also worth knowing that TV Ears products are compatible with all TV models and brands and come with a rechargeable battery with a usage time of up to six hours, so we advise you to conduct research first to select the best listening device that fits your needs.
Each TV Ears wireless headphone serves a different purpose, so we advise you to research first to determine which device best suits your needs. If you live alone and have an older analog TV set, you will be fine going with the original device. Users with partners who also suffer from hearing loss might be better off going for the dual digital (providing you have a digital TV, of course).
Long-range might be handy for those with larger rooms or who like to listen to podcasts or music played on TV while carrying out household chores.
Watching TV in comfort should be a standard, not a privilege, and this remarkable device has ensured that it is so for many people.
Overall, this excellent product has provided incredible relief for millions of people. The products are well made and exceptionally well tried and tested, as the original company has been providing this solution since the late nineties.
What's more, all boxes are ticked with TV Ears, with regular earbuds or clever dual devices through various budgets. If you suffer from hearing loss and need a solution, this terrific company will have the right product for you.