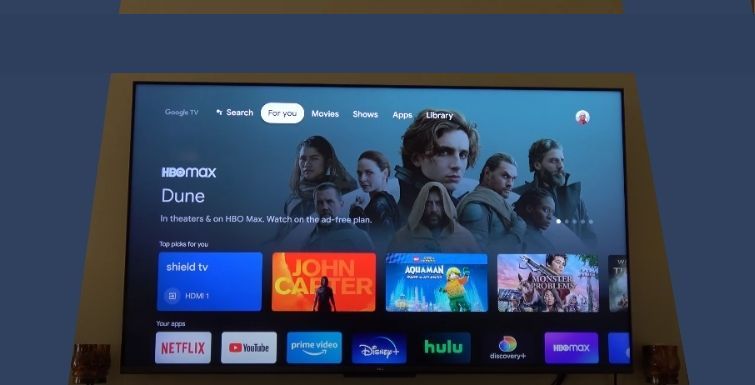 The TCL 6-series/R646 is a reasonably priced, weather-resistant 4K TV with Mini LED backlighting, best for outdoor use.
The TCL 6-Series TV is filled with features, including advanced gaming features such as support for variable refresh rate (VRR) and two HDMI 2.1 bandwidth inputs, and it is designed to make the most of the Xbox Series X and the PS5.
If you are in a hurry, here's a summary of our comprehensive review!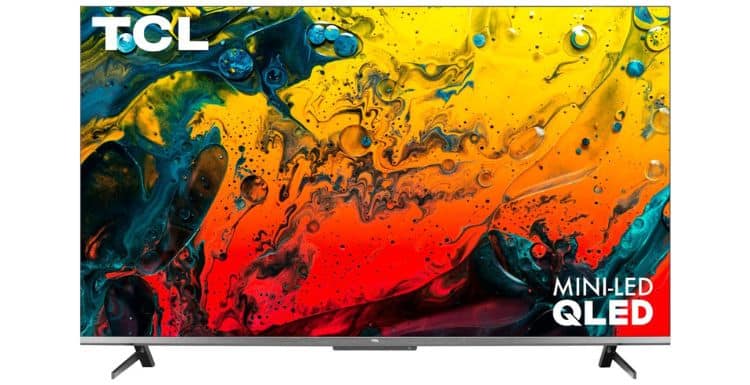 **If you buy via our affiliate links, we earn a commission**
Key Specs
Display Type: QLED | Size: 55″, 65″, 75″ | Resolution: 4K | Smart TV software: Google Tv | HDR: HDR10, HDR10+, HLG, Dolby Vision | Audio: ( 2 Channels 15W) Dolby Atmos | Refresh Rate: 120Hz | Ports:I: 4 (2x HDMI 2.1)
Eagle Verdict
The TCL 6-Series (R646) is an outstanding LED tv with exceptional HDR performance, brilliant specular highlights, and precise dynamic tone mapping.
It has a Mini LED local dimming feature to improve dynamic range, and its high contrast ratio makes it ideal for watching movies in a dark room.
It has great peak brightness and excellent reflection handling, making it ideal for watching TV shows or sports in bright rooms, but the viewing angles are restricted. It's an excellent TV for gaming because of its low input lag, high resolution (4K) display, and variable refresh rate support.
Finally, because of its wide color gamut and high peak brightness, it excels at displaying HDR content.
Other Experts Say?
"The TCL 6-Series R646 GoogleTV offers up a mini-LED display that puts out 4K at 120Hz over two HDMI inputs, meaning if you're one of the lucky ones that have both a PlayStation 5 and an Xbox Series X, it's perfect for getting the most out of your console. This could be one of the best budget TVs for gaming right now."
"It's a very responsive tv and game mode, so gamers will be happy you only have two HDMI 2.1 ports. So that's something that you will have to weigh up, so if you need all four, then maybe this isn't the tv for you"
"TCL's 6-Series combines stunning 4K HDR and mini-LED technology in a bold, brushed metal design for a superior TV experience. Quantum Dot technology and the HDR Pro Pack with Dolby Vision combine for greater brightness and contrast, as well as a full palette of rich colors."
Pros
Relatively affordable
4K 120Hz capable for gaming
Bright, vivid picture with deep blacks
Google TV with Google Cast and hands-free Google Assistant
Excellent contrast and color performance
HDMI 2.1 bandwidth on two inputs.
Cons
Narrow viewing angle
No input button on remote
Detailed Review Of Tcl 6 Series R646
Unboxing & First Impression
After several months of waiting, my new TCL 6-Series (R646) TV has finally been delivered. I couldn't wait to get it out of the box and see what was inside.
The sleek TV design with the silver bottom bezel immediately caught my attention when I opened the box. It's much thinner than my old TV and has a gorgeous LED display.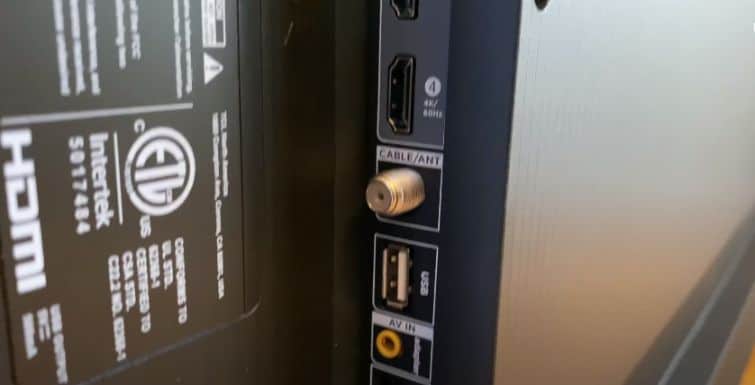 In the box of the TCL 6-series / R646, there are the usual things:
Remote control
Power cord
User guide
As much as I enjoy the TV's design, I am less impressed with the included remote. It looks like Google's G10 reference remote for Android TV, but there are some minor differences.
The TCL 6-Series sleek appearance and stunning picture quality immediately caught our attention when we first saw it in person. The LED panel delivers deep black levels and vibrant colors, and the picture is incredibly sharp.
For more details check out: Best TVs For Sports
Design & Build Quality
The TCL 6-Series has a high-end design and excellent build quality for its low price. It has a good brushed metal edge around it, with a completely bezel-less display except for the bottom bezel, which is made of the same material. 

The back of the TV is made of plastic, which isn't a big deal because you won't be looking at it all that much.

In my experience, The bottom bezel is thicker, with a chrome finish and a Google speaker at the bottom. The power button and the microphone ON/OFF button are located at the right edge of the television.

The back panel has a 300 x 300 VESA wall mount pattern and a column of ports on the left end.
Design Facts
Style (Front & Back): No Curved
Bezels: Silver bottom bezels (2.4cm)
Max Thickness: 3.66″ (9.3 cm)
Wall Mount: VESA 300×300
Build Quality: Good Build Quality
Stand: yes
Expert Review: Good build quality
What Other Experts Say!
"It has good build quality, and it feels very similar to the TCL 6 Series/R635 2020 QLED. It's well put together, and it feels sturdy for the most part. The feet are good, as there's almost no wobble."

Rtings
Picture Quality
The TCL 6-Series (R646) is a 4K TV with a 120Hz refresh rate. It supports high dynamic range (HDR) content in HDR10, HDR10+, Dolby Vision, and hybrid log gamma (HLG).  The image processing looks very good with high-quality content, especially in motion resolution.
Picture Quality Factors
Movies
Sports & Shows
HDR Picture
What Other Experts Say!
"I couldn't believe how great the picture was I think a mini led panel just made the most sense to me not only is this display 120 hertz 4k, it does support variable refresh rates as well to reduce

screen tearing which is a bonus it has 1.07 billion colors 1200 inch peak brightness and 240 dimming zones that provide good local dimming which helps out with contrast which is fantastic."

Kyle Erickson
Movies

If you're watching a movie in a dark room, the TCL 6-Series offers a great viewing experience. Trust me; this LED panel has excellent uniformity and deep blacks in a dark space.

In my experience, It has an excellent contrast ratio for showing dark blacks, and the Mini LED local dimming function enhances the dynamic range in low-light scenes.

It eliminates judder from any source at 24 frames per second, making for a more enjoyable movie-watching experience. Additionally, it displays 1080p and 4K content effectively, making it an excellent choice for viewing Blu-rays and Ultra HD Blu-rays.

Display Type: LED 
Resolution: 4K
Contrast & local dimming: Outstanding contrast ratio (39,900: 1), full array local Dimming 
Upscaling: 4k Upscaling 
HDR Picture
In our HDR performance test, the TCL 6-Series (R646) achieved impressive peak brightness in HDR (HLG, HDR10, HDR10+, Dolby Vision) and is significantly brighter than the previous generation of TCL TVs.

It has a mini LED backlight feature to increase the dynamic range in HDR content and a high native contrast ratio. It has a broad color gamut that can get bright enough to make highlights stand out.

In Our testing, It's compatible with Dolby Vision, HDR10+, HDR, and HLG so that you can get the best HDR experience possible from any source. The 6-Series models' AiPQ Engine uses machine-learning algorithms to intelligently enhance color, contrast, and clarity for an unmatched 4K HDR experience

HDR Type: HLG, HDR10, HDR10+, Dolby Vision 
HDR Peak Brightness: Impressive 
Native HDR Gradient: Excellent (100% Black to 50% Gray) 
Color Gamut: Great color gamut (69.61%) 
Color Volume: Good ( 34.5%) 
Sports & Shows

The TCL R646 is excellent for watching sports and TV shows in bright rooms. It gets bright enough to combat glare and has excellent reflection handling so you won't be distracted even in a well-lit room. 

The TCL R646 has a good response time (3.9 ms) and an infinite contrast ratio, with excellent gray uniformity (0.983%). 

As per my personal experience and testing, unfortunately, it could be a better option for watching sports and TV shows with a large group of friends because it has a narrow viewing angle, meaning only those seated directly in front of the TV will get the best picture.

Brightness: 1200 Nits of average brightness 
Response Time: 3.9 ms 
Reflections: Good Reflection handling (Total reflections 3.1%) 
Viewing Angles: Narrow viewing Angle 
Gray uniformity: excellent gray uniformity (0.983%) 
Sound Quality
The TCL 6-Series (R646) sound quality is among the best I've experienced. It has various sound settings, including standard, theater, sports, music, and a voice-amplification option.

In my experience, this TCL 6-Series (R646) has a decent frequency response and low distortion. Even at the highest volume, there is minimal audible distortion.

The frequency response (80.00 Hz) and audio power (15-watt) of the tv are satisfactory. But it gets louder and has a bit more variation, though the sound profile is still fairly even. It has decent bass but still needs to improve as a separate subwoofer.
Sound Facts:
Power: Good (15-watt 2 channels)
Frequency response: 80.00 Hz
Sound modes (ALLM): Yes
Dolby Vision: Yes
Distortion: No Distortion
Expert Review: good Tv
What Other Experts Say!
"The frequency response is decent, but it gets louder and has a bit higher deviation, but the sound profile is still well-balanced. It has decent bass but nothing like a dedicated subwoofer."

Rtings
Gaming Performance
The TCL 6-Series (R646) is excellent for gaming.  This TV suits gamers because it has many gaming features and low input lag (< 14 ms). 
The TV supports 120Hz and VRR (variable refresh rate), but unlike other TVs in this price range, it does not support G-Sync or FreeSync. 
In our testing, The TCL tv is an excellent option for gaming as it comes equipped with HDMI 2.1 inputs. If you get a PS5 or an Xbox Series X, supported games can deliver 120FPS up to 4K and you'll have two extra HDMI ports for your aging New Console.
This TV can play high-dynamic range (HDR) video games on modern gaming consoles or personal computers. Compatible with: Xbox One X|S, Xbox Series X|S, PS4 Pro, PS5, GTX 10 series, and later, and AMD RX series graphics cards.
Gaming Facts:
Input Lag: Low (< 14 ms)
HDMI Ports: 4 HDMI ports 2 ( 2.1 )
Variable Refresh Rate: 120HZ
Response time: 3.9 ms
Compatibility with Consoles: yes (Xbox One X|S, Xbox Series X|S, PS4 Pro)
Expert Review: Good
What Other Experts Say!
"Overall, the gaming performance was pretty good for the most part. Though it is primarily hdr with 60 hertz, a limitation will give you the best picture mode. If you play hdr 120 hertz, you are limited to what you have on your customization. It does work, and it is the full resolution with no blur."

Tech With KG
 Smart Feature & Inputs
The TCL 6-Series (R646) has the Google TV operating system, giving it an easy-to-use interface and popular streaming apps already installed.

In our testing, The R646 is a well-equipped tv with numerous features to enjoy. It supports Chromecast, as one would expect from a Google TV, but it also works well with Apple devices thanks to AirPlay 2 and HomeKit compatibility.

The remote also features a microphone and a Google Assistant button for on-demand use of voice search and voice control.

The TCL 6-Series has four HDMI ports that use the latest 2.1 standards, meaning they can support 4K content at 120fps from the latest game consoles. It's compatible with eARC and ARC and has an HDMI 4 input.
Key Smart Features:
Operating system: Google Tv
App selection: Great
User interface: Easy to use Interface
Voice Control: Yes
HDMI: 2 HDMI 2.1, 2 HDMI 2.0, (ARC/eARC)
USB: yes
Bluetooth: yes
WIFI: yes
Ethernet: yes
What Other Experts Say!
"My impressions of this tv this is a fantastic set to be able to pick up, specifically the series six from TCLl as this features again Dolby vision Dolby atmos as well as the ability to have a Bluetooth built-in and 120hz refresh rate on two out of the four 4k inputs."

Stop the FOMO
Value For Money
The TCL (R646) TV is widely considered one of the best TVs on the market. It offers outstanding picture quality thanks to its use of 4K resolution and HDR technology. 
The performance of the TCL R646 is comparable to that of QLED televisions from the competition. You get a lot of features and good picture quality for a reasonable price.