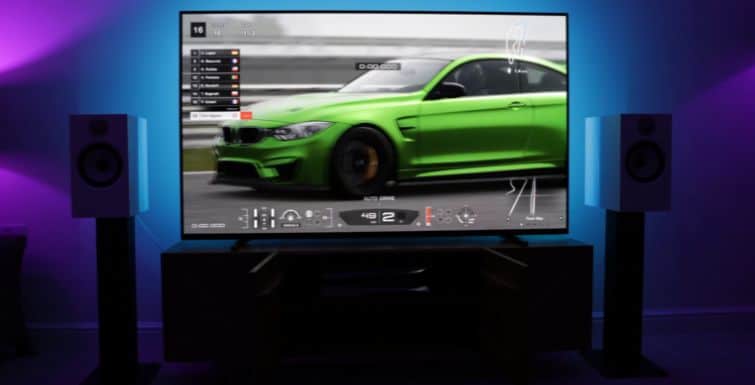 If you're in the market for a high-quality Tv with exceptional picture quality and advanced features, you're in the right place. The Sony A80J 55-inch is part of Sony's flagship OLED Tv lineup, known for its stunning visuals and impressive performance.
In this review, we'll dive into the key features, picture quality, design, performance, and overall user experience of the Sony A80J Tv.
Whether you're a movie enthusiast, a gaming enthusiast, or simply looking for a top-notch Tv for your home, this review will provide you with all the information you need to make an informed decision. Let's get started!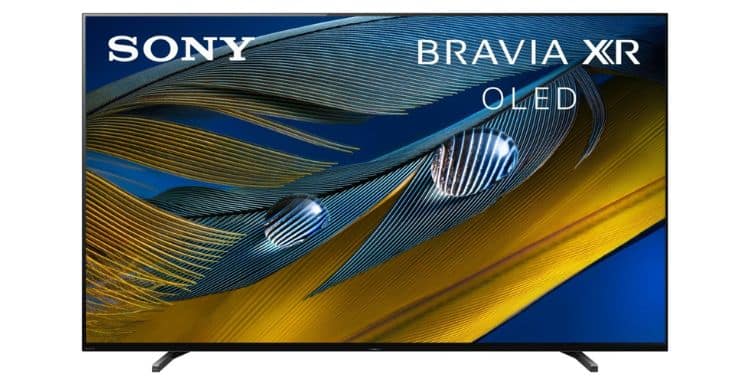 **If you buy via our affiliate links, we earn a commission**
Key Specs
Panel Type: OLED| Size: 55″,65″,77″| Resolution: 4K Ultra HD |Smart Platform: SmartOS Google Tv |HDR: HDR, HDR10, HLG, Dolby Vision| Audio: 10-Watt| Refresh Rate: 120HzHDMI:3 4 HDMI (1,2 HDMI (2.0) , 3,4 HDMI 2.1)
Eagle Verdict
The Sony A80J TV is a high-performing option for movie viewing, sports, and gaming, with features like near-infinite contrast ratio, wide colour gamut, and 4K, 120Hz gaming support. It has impressive visuals with deep blacks and vibrant colours, but may have limitations in brightly lit rooms and possible screen burn-in when used as a PC monitor. Overall, it offers excellent performance with some limitations depending on lighting conditions and usage scenarios.
Other Experts Say?
"Sony A80J is an exceptional television with outstanding picture quality, a high refresh rate, and best HDR content. It boasts HDR compatibility and seamless integration with streaming services. The Tv also excels in motion handling and has advanced audio features like Dolby Atmos. "
"Sony A80J excels in delivering stunning picture quality for movies and sports with its OLED technology, providing deep blacks, vibrant colors, and smooth motion handling. Its gaming performance is also impressive with low input lag, high refresh rates, and support for advanced gaming features, making it an excellent choice for both cinephiles and gamers alike"
"The Sony A80J Tv offers an immersive audio experience with its built-in Acoustic Surface Audio technology, utilising the screen to generate sound. Its OLED panel provides wide viewing angles for consistent picture quality and colour accuracy, making it ideal for group viewing. Additionally, the Tv's support for HDR content delivers stunning visuals with rich colors, deep blacks, and bright highlights, enhancing the overall viewing experience."
" The A80J Tv is a top-notch choice for those seeking an immersive viewing experience. With its cutting-edge technology, it delivers stunningly vivid and lifelike colours, enhanced contrast, and deep blacks. The A80J also boasts impressive smart features, including seamless integration with popular streaming services and a user-friendly interface."
Pros
Excellent picture quality with OLED display
High contrast ratio for deep blacks and bright whites
Wide colour gamut for vivid
Smooth motion handling with high refresh rate
Integrated smart features with Android Tv for streaming and apps
Cons
Expensive compared to other Tv models
Reflective screen surface can cause glare in bright rooms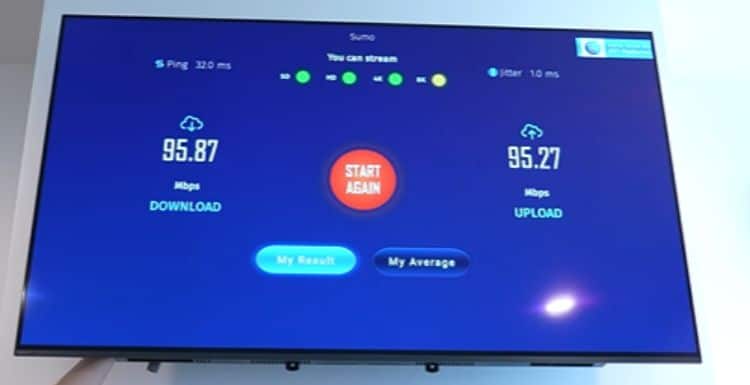 The Sony A80J 55-inch Tv has a sleek design with a metal panel and feet, and textured plastic on the back. It comes with three different setup positions for flexibility, and the stand is stable with no wobble.
The borders on the Tv are 0.35 inches (0.9 cm) and it has a maximum thickness of 2.09 inches (5.3 cm). The Sony A80J feels solidly built with no wobble, giving a premium feel to the materials. The materials used for construction feel premium and the Tv is sturdy with minimal flex.
However, the lack of cable management with only one cable tie provided and downward-facing inputs may be a drawback for some.
Despite these minor drawbacks, the Sony A80J is a well-made Tv with an impressive design and build quality that is sure to stand out in any living room.
Design Facts
Style: Sleek, Modern, Elegant
Bezels: Narrow, Minimalist, Immersive
Max Thickness: Slim, Space-saving, Minimal
Metal: Premium, Durable, High-quality
Back Style: Clean, Minimalist, Well-organised
Build Quality: Solid, Reliable, Sturdy
Stand: Stable, Stylish, Adjustable
Expert Review: Positive Reviews From Experts
What Other Experts Say?
"The Sony A80J Tv boasts an impressive design with a sleek and premium build quality. The Tv is lauded for its visually appealing aesthetics and durable construction, making it an excellent choice for those seeking a top-notch Tv option."

Tomas Villegas
The Sony A80J is a high-end 4K Tv with excellent picture quality. It has great HDR performance and can display a wide range of colours accurately. Let's have a look at Sony A80J picture quality in different scenes.
Picture Quality Factors
Movies
Sports & Shows
HDR Picture
What Other Experts Say!
"The Sony A80J boasts native 4K resolution and HDR support for stunning picture quality. The color reproduction and uniformity are exceptional, delivering a high-quality viewing experience. Overall, the Sony A80J is a standout Tv for those seeking excellent picture quality, build quality, and features."

HDTvTest
Movies
The Sony A80J 55-inch Tv is the perfect choice for anyone looking to invest in a Tv for movie viewing in a dark room. With its near-infinite contrast ratio, the television delivers perfect blacks with no distracting blooming around bright areas of the screen. This means you can cosy up in a dark room to enjoy classic movies or newly released titles with perfect cinematic details.

As for upscaling, the Sony A80J also does an excellent job of taking lower resolution content(480p-720p ) and transforming it into a clear and vibrant viewing experience. Additionally, this Tv removes any 24p judder from any source, so you can expect smooth viewing from its fast response time.

My personal testing experience with few specific movies greatly impressed me. Films like "The Shawshank Redemption" and "Blade Runner 2049" had a near-perfect picture quality, with deep blacks and vivid colours. Watching a movie on the A80J can be an immersive cinematic experience.

However, the downside of this Tv is that the fast response time causes low frame rate content to stutter. As such, it is not suitable for watching content like sports and video games, as it will feel laggy. This isn't a major issue if you're mostly watching newer films, but it's something to be aware of.

Panel Type: OLED
Resolution: 4K Ultra HD
Contrast: Inf : 1
Local Dimming: No
Upscaling: XR 4K Upscaling
HDR Picture
The Sony A80J is a great Tv for HDR content, offering excellent picture quality and great HDR performance. We tested the Tv with a variety of HDR content, including movies, Tv shows, and games, and were impressed with the results. The Tv handled all of the content we threw at it with ease, delivering clear and accurate images with good HDR support.

We were also impressed with the Tv's upscaling capabilities. The A80J was able to take standard 1080p content and upscale it to 4K without any issues, delivering a sharp and clear image.

HDR Support: HDR10,HDR10+, HLG, Dolby Vision
HDR Peak Brightness: 300 nits
Native HDR Gradient: 10-bit &
Colour Gamut: Wide 
Colour Volume: Good (72.9%)
Sports & Shows
The Sony A80J Tv provides outstanding picture quality for Tv shows and sports, with its infinite contrast ratio, wide viewing angle, and near-instantaneous response time. It delivers vibrant colors and small details with clarity, making it ideal for watching reality shows, sitcoms, and movies with friends.

I tested the Sony A80J for sports and Tv shows, and the picture quality was outstanding. Watching football and basketball was a treat, with vivid colours and clear action. Reality competitions and sitcoms looked lifelike, with no motion blur. 

The semi-gloss finish effectively handles reflections, allowing for an enjoyable viewing experience even in rooms with ambient lighting. 

Brightness: Peak brightness ~558 cd/m²
Response Time: 2.7 ms
Reflections: Good handling (2.0%)
Viewing Angles: Wider angle
Grey Uniformity: Excellent uniformity
Sony's A80J OLED Tv is an impressive example of top-tier speaker technology. Far superior to its predecessors, the A90J and earlier models, the A80J provides a detailed and powerful sound quality. Whether using the Tv's speakers or an external audio device, the sound quality is sure to please.
During my personal tests of the Sony A80J's sound quality, I found that the built-in speakers exceeded expectations. In comparison to the Sony A90J OLED, the A80J stood out with noticeably better bass performance, delivering punchy and impactful low-end frequencies. The overall sound profile was well-balanced, ensuring clear dialogue reproduction for an immersive viewing experience.
However, I did observe some distortion at the Tv's maximum volume level, which may not be ideal for those who prefer to watch content at high volumes. At moderate volume levels, the distortion was significantly reduced, allowing for a more enjoyable audio experience.
Sound Facts
Power: 172 W
Frequency Response: 59.93 Hz
Sound Modes (ALLM): Yes
Dolby Vision: Yes
Dolby Atmos: Yes (via TrueHD via eARC)
Distortion: Normal
Expert Review: Good
What Other Experts Say?
"Sony A80J impresses with its sound quality, particularly with its improved bass performance compared to the Sony A90J OLED. While there may be some distortion at maximum volume, the well-balanced sound profile and customization options make it a solid choice for an immersive audio experience while watching movies, Tv shows, or gaming."

Tech With KG
The Sony A80J 55-inch Tv offers impressive gaming performance with near-instantaneous response time, low input lag, and near-infinite contrast ratios for deep blacks. Its wide viewing angle enhances co-op gaming, making it a great option for gamers seeking a budget-friendly 4K gaming experience.
Its HDMI 2.1 bandwidth support on two inputs allows for 4K gaming at 120Hz, improving motion clarity, gameplay smoothness, and visual sharpness. Additionally, the Tv's variable refresh rate support helps reduce screen tearing, enhancing the overall gaming experience.
Having tested a few of my favourite video games on the Sony A80J, I can say without a doubt that the action was smooth and flawless. In Grand Theft Auto's online mode, the visuals were crystal-clear and the infinite contrast ratio enabled deep inky blacks that made the game feel more immersive.
Another game I tested was Red Dead Redemption 2, which looked and felt more realistic than ever before the HDR and 4K display capabilities of the A80J made the graphics look incredibly lifelike.
The Sony A80J 55-inch Tv offers impressive gaming performance for budget-conscious gamers. However, it lacks FreeSync support which can cause temporal micro-stuttering and visual artifacts.
Gaming Facts
Input Lag: 8.9 ms
Native Refresh Rate: 120 Hz
HDMI Ports: 1,2 HDMI (2.0) , 3,4 HDMI 2.1
Variable Refresh Rate: Yes
Response Time: 2.7 ms
Compatibility with Consoles: Yes
Expert Review: Good
What Other Experts Say?
"Excellent 4K gaming experience with near-instantaneous response time, low input lag, and impressive motion clarity. Lack of FreeSync support is a downside, but overall a high-quality choice for budget gamers."

Classy Tech Calibrations
The Sony A80J 55-inch Smart Feature & Inputs is a cutting-edge Tv with highly acclaimed Smart OS Google Tv version 10, offering a user-friendly experience. The Tv is easy to use with intuitive navigation menus and quick access to favorite apps and menus.
It offers a wide range of inputs, including 4 HDMI ports, 3 USB ports, and more, allowing for easy connectivity of game consoles and other digital accessories. The selection of apps, including popular streaming services, is impressive and regularly updated.
In my personal testing of the Sony A80J 55-inch Smart Feature & Inputs, I found the Tv to be relatively straightforward and user-friendly. The Smart OS Google Tv version 10 allowed for quick access to favourite apps and menus as well as flawless streaming of video content. The capability to personalise the settings via the user interface was also a plus.
Key Smart Features
Operating system: SmartOS Google Tv version 10
App selection: Includes popular streaming services
User interface: Intuitive and straightforward
Voice Control: Yes
HDMI ports: 4 HDMI (1,2 HDMI (2.0) , 3,4 HDMI 2.1)
Wi-Fi: Built-in Wi-Fi
Ethernet: Yes
Bluetooth: Yes
USB Ports: 3 USB ports
What Other Experts Say?
"Sony A80J Smart Feature & Inputs is an excellent choice for any household, with its advanced capabilities making it a must-have for tech enthusiasts.

JoelsterG4K
The Sony A80J 55-inch Tv offers excellent value for money with its advanced features, including OLED display technology, voice control, app selection, and multiple connectivity options. It boasts unique advantages such as Smart OS Google Tv version 10, near-infinite contrast ratio, low input lag, and HDMI 2.1 support for gaming. The A80J is competitively priced compared to similar Tvs like the LG C1 OLED 55-inch Tv, making it a compelling choice for consumers seeking high-quality performance and features without breaking the bank.The Sony A80J delivers great value for money with its advanced features, picture quality, gaming performance, and user-friendly interface.
Unboxing & First Impression
I recently got my hands on the Sony A80J 55-inch OLED Tv, and I'm excited to share my unboxing experience with you. Let's dive in and see what's inside the box!
Check Out: Best TVs Under $1500
What's in The Box
Sony A80J 55-inch OLED Tv
Tv Stand
Remote Control with Batteries
Power Cord
User Manual
Quick Setup Guide
The Sony A80J OLED Tv unboxing experience was smooth and hassle-free. The Tv was securely packed and well-protected with foam padding. Tv stand was easy to assemble and provided a stable base. It included a remote control that came with batteries and had a sleek design with dedicated buttons for popular streaming services.
The power cord was of decent length and the user manual provided clear instructions for setup. The picture quality of the OLED display was stunning, with vibrant colors and deep blacks.
Overall, the A80J 55-inch OLED Sony Tv was an impressive addition to the home entertainment setup.