We understand that you might not want to invest in an expense wall mount if you frequently change TVs.
Every time you change your TV and get a bigger or smaller one, you would need to purchase a new wall mount as well.
So how do you wall mount your flat screen display without a wall mount?
This quick and easy guide will walk you through the steps that you could follow to eliminate this issue.
We will also introduce alternatives to wall mounting.
Quick summary
This post will help you with the following information:
Wall Mount your TV Without a Wall Mount – Instruction Guide with Steps

Detailed Tips

Types of Wall Anchors

Alternatives to Wall Mounting

Conclusion
Let's dig in!
Wall Mount your TV Without a Wall Mount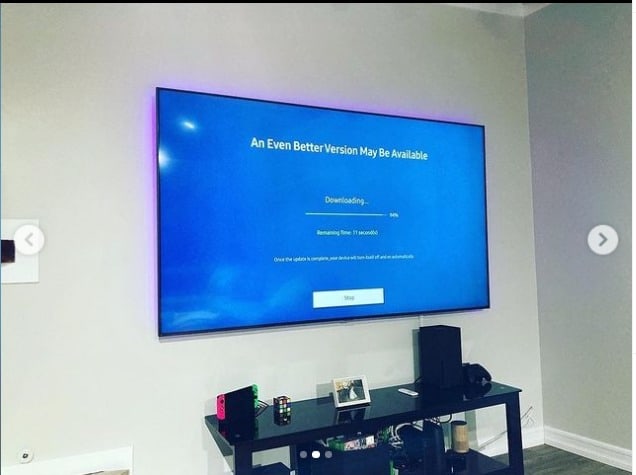 This section of the post will help you secure a TV to the wall without a wall mount. 
Tip:
We will talk about mounting a TV through anchors and bolts which might not be secure enough to mount a very large TV. So this technique is most helpful for small monitors only.
First of all, you need to take measurements of the distance between the four mounting holes at the back of your TV. Then use a level and a measuring tape to mark these four points on the wall. 
Tip:
Make sure that you make markings on the wooden studs in your drywall.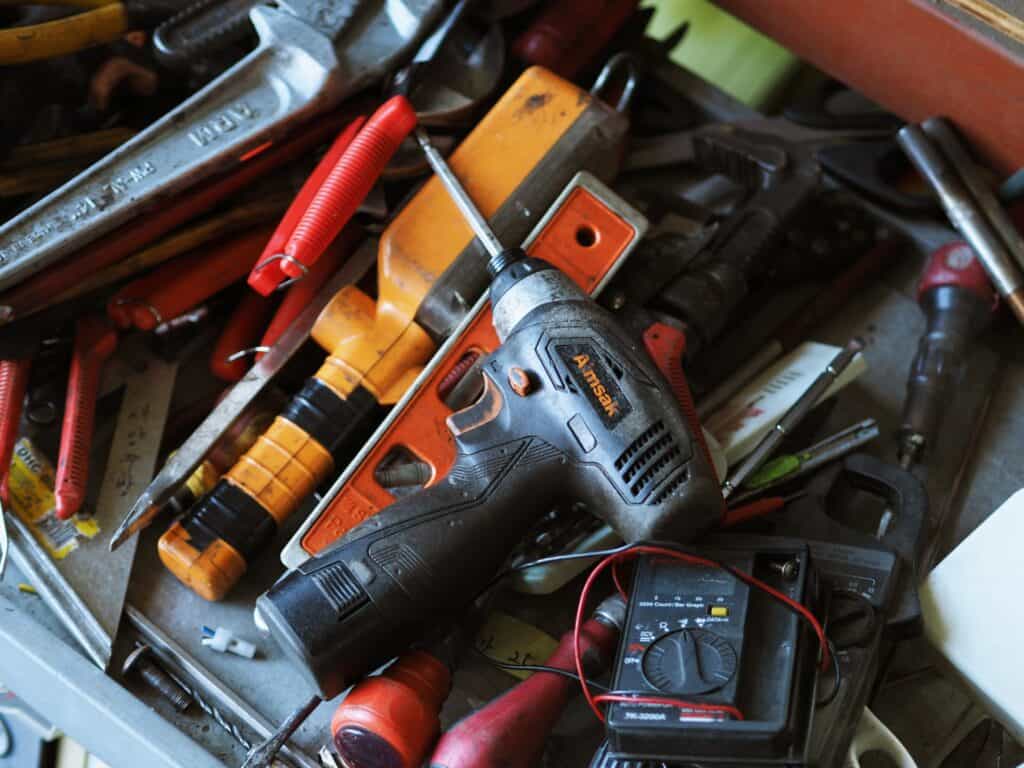 Next, you will need to drill holes into the markings that you made previously. Then you need to insert anchors into these holes. These anchors will not be embedded entirely into the wall. 
The anchors will give you some space to hang the TV on. 
Now you need to remove the four screws present in the mounting holes in the back of your TV. Insert washers with spacers into these mounting holes. 
Make sure that you firmly tighten the spacers to keep the washers secured in place.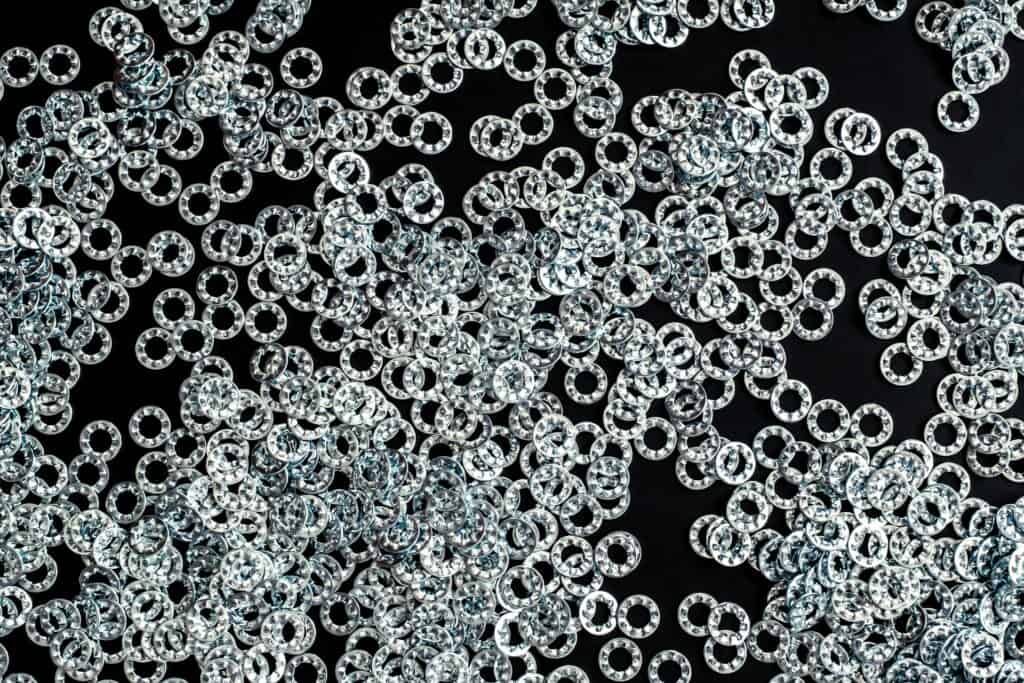 Lift the TV gently and hang the washers safely against the anchors on the wall. 
Tip:
Each anchor is capable of holding 50 pounds each. This measurement can help you determine the appropriate weight of the TV that is suitable to be mounted.
Tip:
DO NOT use anchors to hold the weight of full-motion mounts because articulating arms add to the weight and anchors will not be able to sustain the pressure.
Anchors provide the support you need to keep your TV from falling and destroying your drywall. 
They can be installed in the following manner:
Drill point holes

according to the mounting hole pattern of your TV

Insert a sleeve

into the pocket hole

Insert the anchor piece 
Insert the screw
Toggle bolts are just like regular screws but they have butterfly anchors attached to the end. When they are inserted into the wall, the butterfly end attached itself to the back of the wall. 
These are the safest anchors because they pull at the entire sheet of the wall instead of pressurizing one point on the wall. 
Molly Anchors are designed to act just like toggle anchors but they are much sturdier as compared to them. While they are a bit harder to use, they will secure your TV better than other types of anchors. 
These anchors have two types:
Pointed Bolts:

These bolts can be installed in the wall easily with a

hammer

.

Non-pointed Bolts:

You will need to

cut small holes

to insert these bolts.
Molly bolts are thin when unused. They expand to spread the sleeve to create an anchor behind the wall when they are tightened. 
Tip:
If you plan to mount a larger TV with a heavier weight than molly bolts are most suitable for the job. They can carry 50lbs each.
Alternatives to Wall Mounting your TV
In case you do not want to use a wall mount because you do not want to ruin your wall, then drilling anchors is also out of the question. 
In this section, we have gathered the best and most affordable alternatives to wall-mounting your TV.
Secure your TV with a Strap
As the size of TVs is becoming larger, they are more prone to falling and breaking because their thickness is decreasing. A great way to secure your TV to your furniture is to strap it. 
Straps will most likely be fixed with the mounting screws at the back of your TV and the other end of the straps can be drilled to the back of your furniture.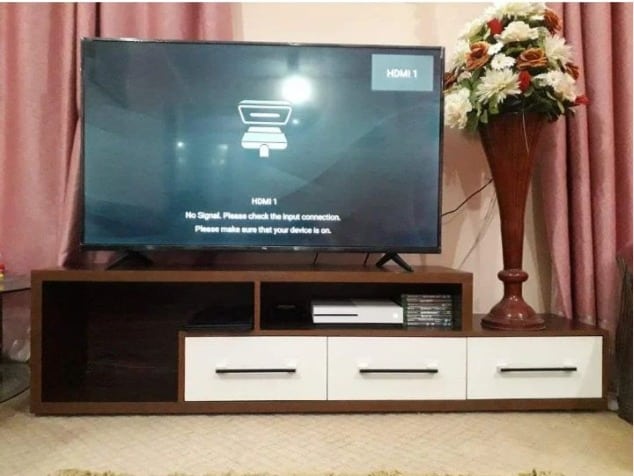 A hybrid stand provides support for you to mount your TV on the top of the stand. When placed against the wall, the TV appears to be wall-mounted. 
It also consists of shelves for you to place your devices on such as DVDs, gaming consoles, DVR Disc players, and Apple TV boxes. 
Tip:
You can also use tilt or full-motion mounts to mount your TV on the hybrid stand but keep some distance between the wall and the stand to allow easy post-installation adjustments.
Strong Adhesives and Tapes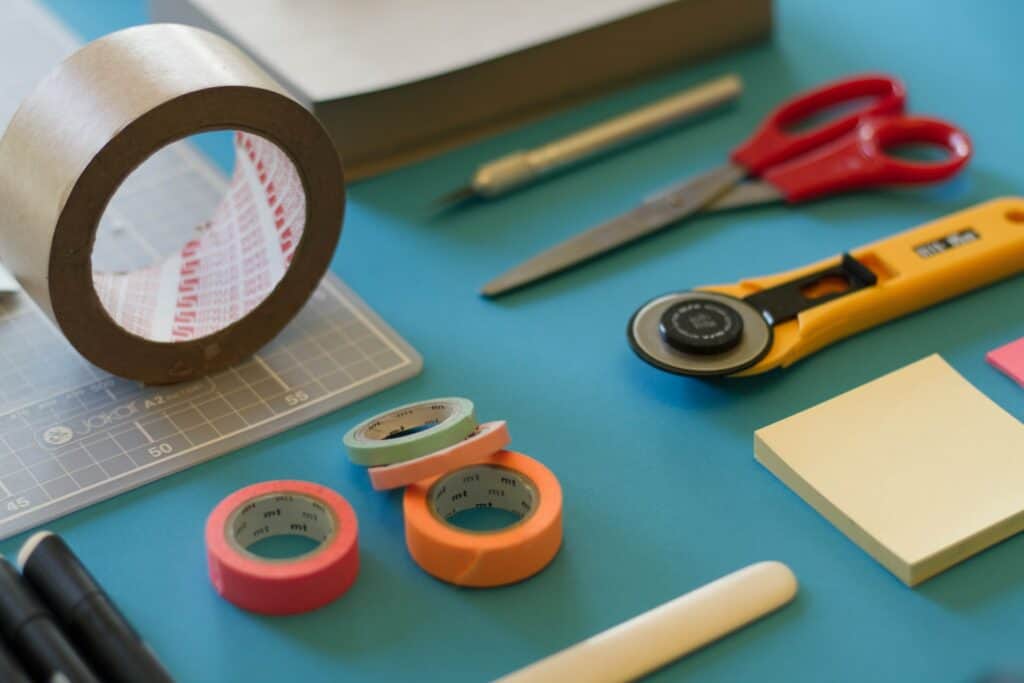 It was previously common to use glue or strong tapes to hold up picture art, however, strong adhesives have appeared in the market that can carry a heavier load. 
You need to ensure that your wall is clean, which means it should be void of any dust particles, and dry. 
We do not strongly support the use of adhesives and tapes to mount your TV because it is a very risky option. However, your wall will not be damaged from drilling.
Note:
This method will not be useful in the case of brick or concrete walls due to an uneven surface texture.
This brings us to the end of our guide on "How to Secure a TV Without a Wall Mount" with tips. 
You can still mount your TV without using a wall mount through anchors and bolts. Make sure that you secure the anchors into the wooden studs of your drywall. 
If you do not want to drill into your wall or cut holes for molly anchors, then there are other options to secure your TV. We highly recommend hybrid stands because they provide support for your TV as well as space for your devices. 
Let us know if you require any more assistance.