Flat-screen TVs are designed to be mounted on walls. Westinghouse TVs are no exception, you can easily mount them on a wall using the right TV mount. 
So, how do you mount a Westinghouse TV on your wall? What type of mount should you use? In today's post, we will discuss the basic guide for mounting a Westinghouse TV.
Furthermore, we will also cover the following topics:
Types of TV Mounts

Frequently Asked Questions
Without further delay, let's get started.
Guide to Mount a Westinghouse TV
You can follow the step-by-step guide given below to mount your Westinghouse TV on drywall. However, you will need a set of tools to get the job done.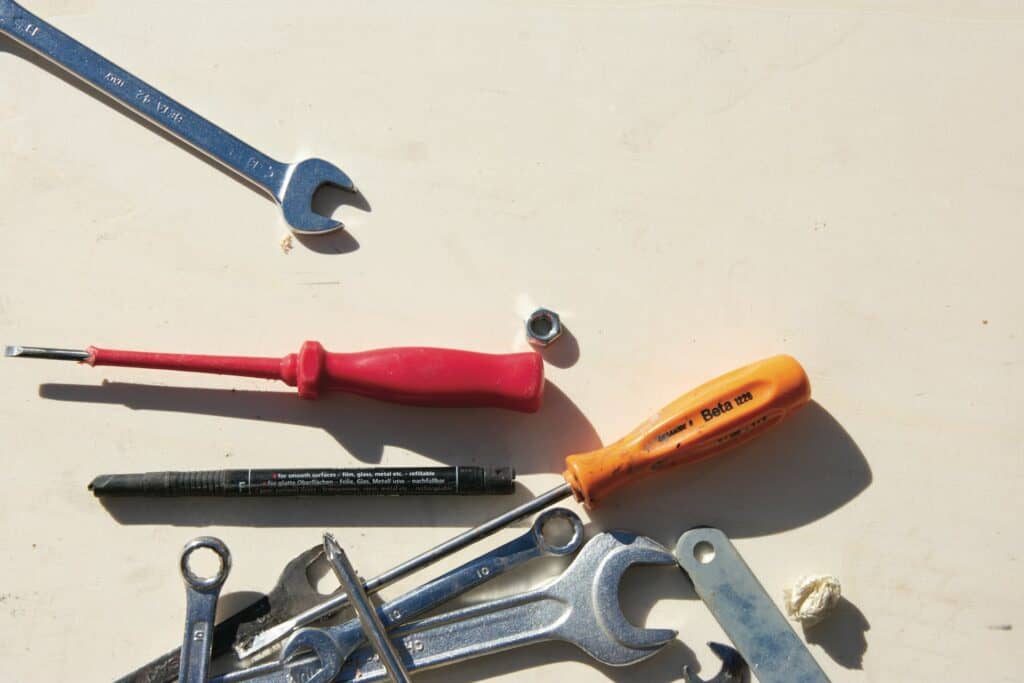 Here's the list of tools you'll need:
Power drill

Stud finder

Philips screwdriver

TV Mount

Zip ties

Pencil/Marker
Once you get all the aforementioned tools, you can get started with the mounting procedure. 
Step # 1: Unlock the Mounting Cover
Unlike most of the TVs available in the market, Westinghouse TVs come with a protective back cover. This cover hides mounting holes to protect it from dust and other factors. 
You can use a normal Philips screwdriver to remove the two screws and take off the back cover. 
Should I keep the cover safe?
After removing the cover, you can stash it on the TV box or somewhere safe. It is not necessary but professionals prefer keeping it on your hand. 
Step # 2: Find the Wall Studs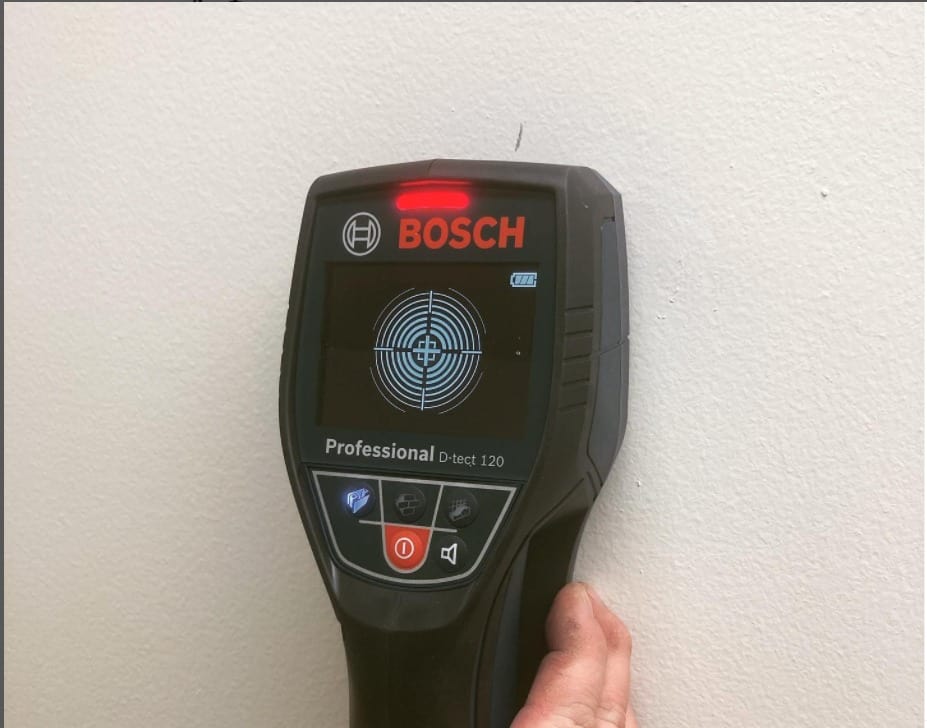 The next step is to locate the wall studs where you want to mount your TV. You can easily do so by using an electronic stud finder. 
Once you find the mounting holes, take a pencil/marker and draw an outline over the holes for future reference. 
Why is it necessary to use a stud finder?
Drywalls usually have electrical wiring or water pipes behind them. Without a stud finder, there is a potential risk that you can damage one of these installations.
A stud finder helps you pinpoint the location where you can safely drill holes for your TV mount.
Step # 3: Drill the Holes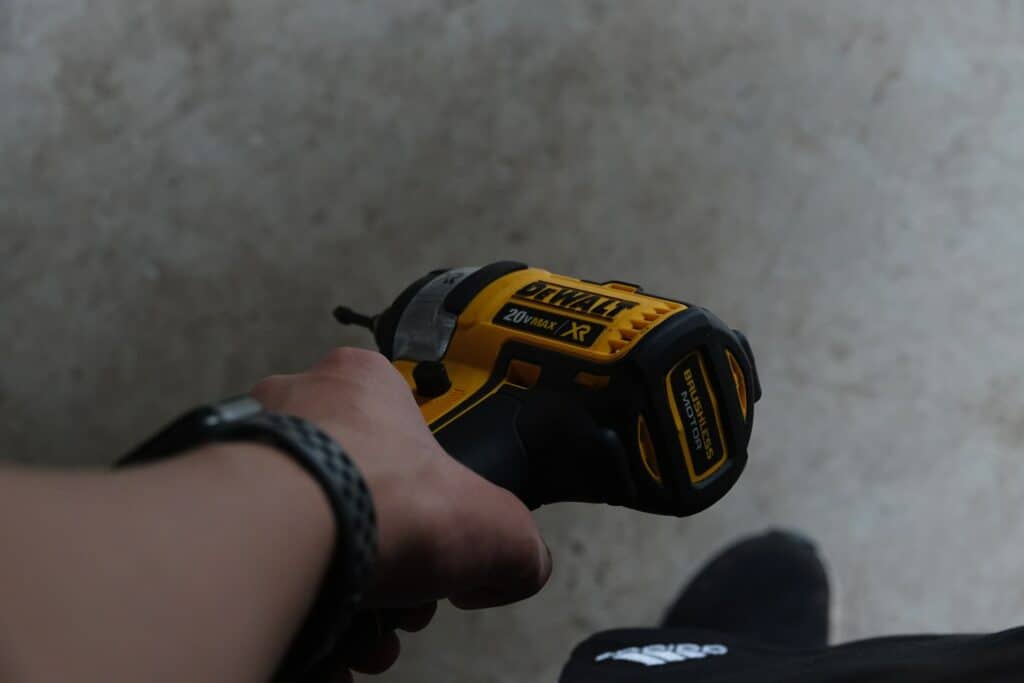 Now use your power drill and make holes in the marked spots. Make sure that you drill holes that are slightly bigger than the ones on your TV mount. 
You can use the extra space to install wall anchors for better reinforcement. Furthermore, you won't have to add a flush or anything extra due to the wall anchors.
Is it better to use wall anchors?
Drywall anchors add an extra layer of protection for your drywalls. They keep it from cracking or bending due to the weight of the TV and its mount. 
Step # 4: Install the Wall Plate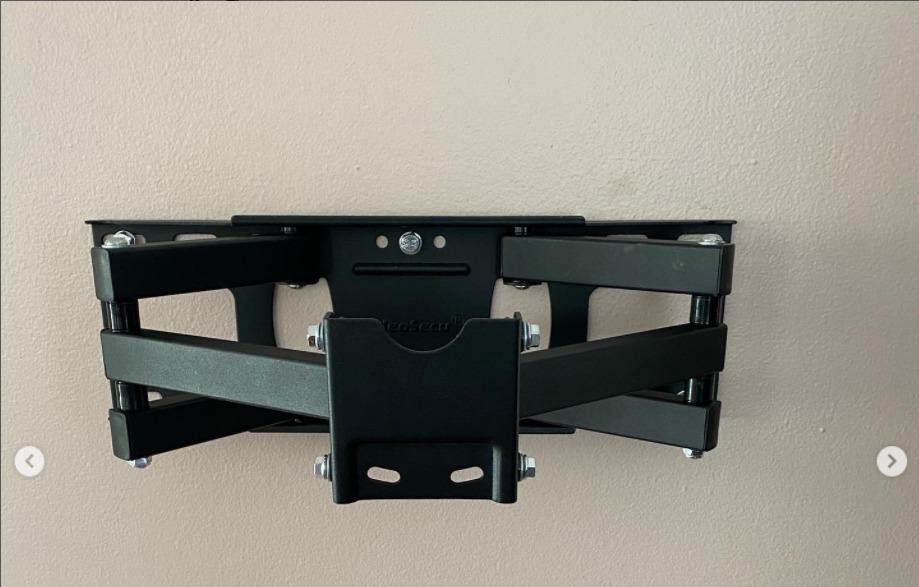 After you drill the holes, place the wall plate of your TV mount over these holes and screw them in. You can 1-inch or 1-½ inch nails for this purpose. 
How many screws should I use?
Professionals prefer using at least 4 screws to mount the TV plate. This will ensure that your wall plate distributes the weight evenly on all corners. 
Step # 5: Install the TV Plate
Now take the screws included with your TV mount and install the backplate on your TV. You'll have a total of 6 screws but only 4 of them are required. 
Gently screw in the said holes until you have to apply extra force. This is a good practice to avoid any unwanted damage to your TV screen.
Can I use third-party screws to mount the TV plate?
As a matter of fact, you can use third-party screws for the backplate. Just measure it using a pencil and compare it with VESA standards. 
In most cases, your Westinghouse TV will be compatible with M6 size screws.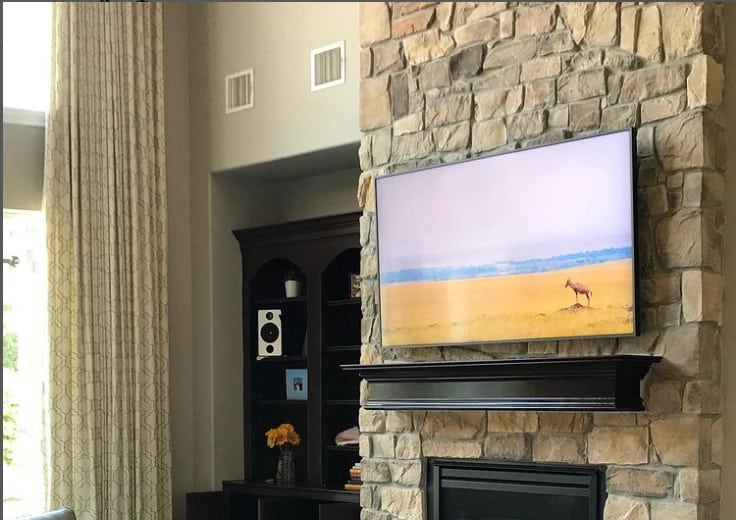 After you have assembled all the required pieces, you can finally mount your TV on the wall. However, you will need an extra hand for this. 
Gently lift the TV from both sides and attach the wall plate with the TV plate. Adjust your viewing angle and you are good to go.
Should I attach my cables beforehand?
It depends on the positioning of the cable ports. If they are placed on either side, you can attach them after mounting. 
If the ports are positioned on the bottom edge, it is better to attach the cables before you mount your TV.
This is all you need to know to mount your Westinghouse TV on a wall. Let's look at some of the mounts you can use for this purpose. 
There is a huge variety of TV mounts available in the market. But there are only three major categories that you need to be aware of.
Let's take a look at them one by one.
Fixed Mounts.

These mounts are fixed in position and only allow a slight tilt forward to adjust the viewing angle. You can use these for mid to large-scale TVs.
Tilt Mounts.

You can use these mounts to

adjust

the angle from the top and left/right side. It is highly convenient for living spaces that aren't in the line of sight of your TV.
Full-Motion Mounts.

These mounts come with an extendable arm that you can use to adjust your TV in any way. You can use these mounts for mid to large-scale TVs as well.
Is my Westinghouse TV compatible with all these types of mounts?
As it turns out, Westinghouse TVs are quite versatile when it comes to TV mounts. You can use any type of TV and use it to hang your TV on a wall. 
You just have to make sure that the mount is able to handle the weight of your TV.
Frequently Asked Questions
Let's take a look at some of the commonly asked questions from people around the web. 
How do I determine which TV mount is suitable for my TV?
You can do that by looking up the VESA standards. Measure the distance between the mounting holes on your TV and compare it with the VESA chart. This will give you an accurate idea of what type of mounts are compatible with your TV.
Where can I find spare screws?
If you want to use third-party screws for your TV mount, you can find them at any hardware store. Just read the user manual first and learn what type of screws are suitable for it.
What's the best place to mount my TV?
You should always try to mount your TV in the direct line of sight of your sitting arrangement. Moreover, keep it slightly above eye level for comfortable viewing.
With this, we come to the finish line of our guide on how to mount a Westinghouse TV on your wall. We hope this post proves to be informational for you. 
Mounting a Westinghouse TV can be a tedious task but with the right steps, you can do it in no time. All you have to do is get a compatible TV mount and attach the respective pieces to get the job done. 
Do let us know what type of mount do you prefer for your Westinghouse TV.