Vizio TVs are known for their unique designs and top-tier picture quality. Many consumers prefer them due to the convenient mounting process.
However, just like any other TV manufacturer, you can mount your TV in two ways. In today's post, we will explain how you can mount your Vizio TV to a stand along with some tips.
Besides that, we will discuss the following topics as well:
Why is it better to use a TV stand?

Frequently Asked Questions
Without further delay, let's get you started. 
Guide to Mount Vizio TV to Stand
Before we get into the step-by-step guide, you need to determine what type of mount is supported by your Vizio TV. 
The majority of Vizio TVs come with a dual TV stand design. You can determine that by looking up the TV series. If it belongs to D-series, V-series, M-series, or P-series, it has a dual stand. 
What if my Vizio TV doesn't fall in these series?
In case your TV isn't from the aforementioned series, it will have a base-plate design. Instead of two separate pieces, it is designed to be a one-piece stand. 
Do I need any special tools to attach the stand?
Apart from a Philips screwdriver, there aren't any tools that you need. However, you will need a flat surface to place your TV on.
Once you have prepared, follow the steps below to start the mounting process.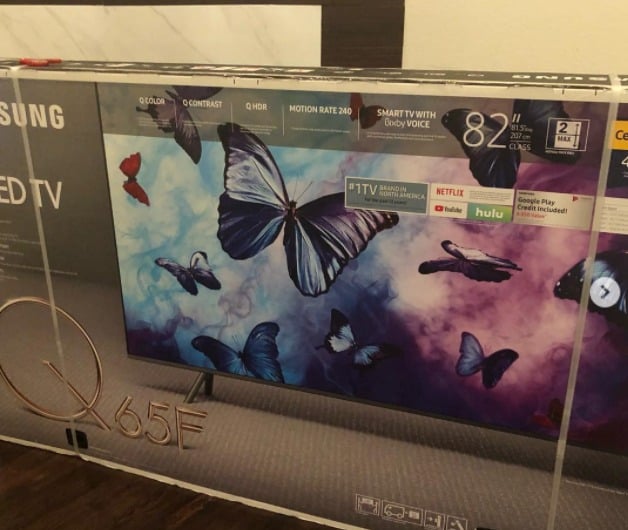 Take your TV out of the box and remove all the bubble wrapping. Make sure that you don't discard anything inside the TV box. 
You will find two pairs of screws and a pair of TV stands. Take them out and place them carefully on a flat surface.
Once you have taken everything out of the box, place your TV gently on a flat surface. Make sure that you place a piece of cloth between the TV screen and the surface. 
This will reduce any chance of scratching due to dust particles or anything else. Professionals prefer using cotton fabric for this purpose because it is smooth. 
Is it necessary to place my TV screen side down?
Yes, it is. Otherwise, you won't be able to properly line up the TV mount and screw it in.
Step # 3: Find the Mount Holes
Now locate the mount holes on the left and right sides. One easy way to locate them is by looking for screw holes on the bottom edge of each side.
You'll find two holes on each side. If you can't find them try removing the rubber/plastic covering on these holes.
Why are the holes covered?
The mounting holes are usually covered with a protective covering to keep the dust and other external factors out. Besides that, it gives a seamless look when you mount your TV.
Step # 4: Install the TV stands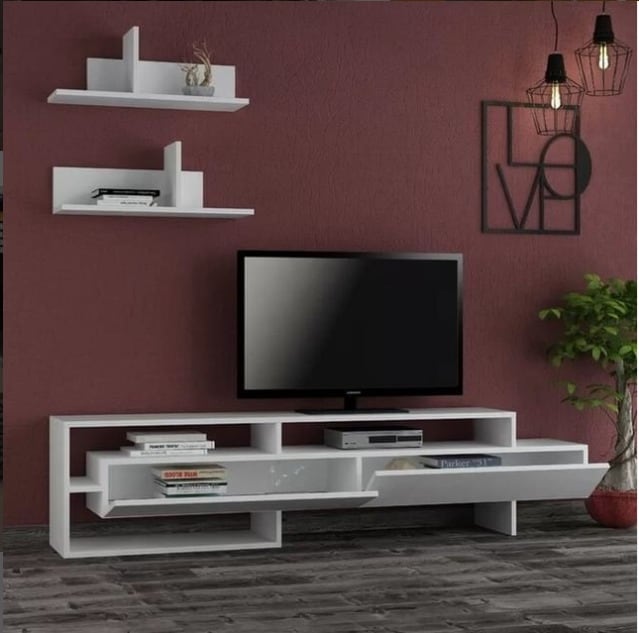 After you have located the screw holes, take each stand and line it up with the holes. The holes on the stand and the TV should perfectly line up.
If they don't, try moving the TV stand up or down a little bit. Once they are in position, take the screws and tightly screw them in. 
Which screws should I use?
Your TV box has two pairs of screws in it. You can either use these screws or any general M6 sized screws. 
However, it is preferred that you use the screws included in your TV box.
Step # 5: Test the TV stand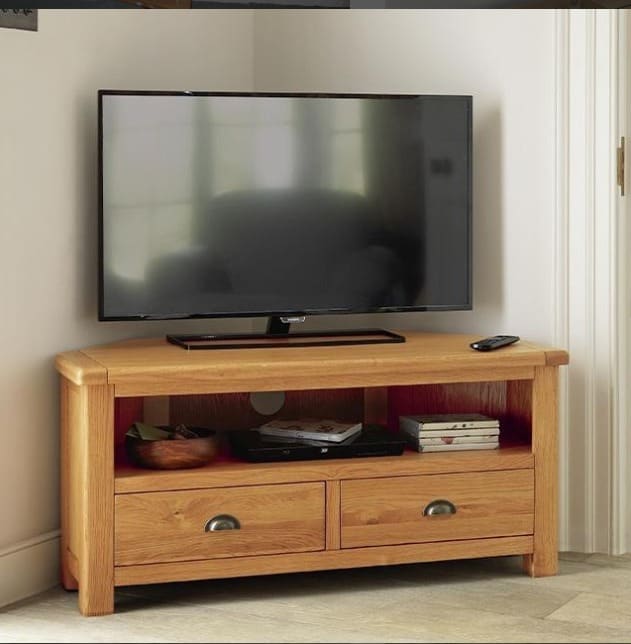 Before you put your TV on the entertainment hub, check if the stand is stable and properly screwed in. The easy way to do this is by placing your TV on a flat surface.
If the doesn't show any signs of unwanted movement then your TV is screwed in properly. In case it does, you need to tighten the screws even further. 
These are all the steps you need to know for installing a TV stand on your Vizio TV. Although this method applies to most models, there are some that come with a base-plate stand design.
What should I do if my TV has a base-plate stand?
The process for that is quite similar. Unlike the conventional TV stand brackets on the back, a base-plate design has holes located on the bottom of the TV. 
Here are the steps to install a base-plate stand:
Flip your TV on either side. Make sure that it is placed on a flat surface. 

Locate the screw holes for your stand. They'll be on the bottom edge close to the center.

Place the base plate directly on the screw holes and screw it in.

Make sure that you use the screws included in your TV box. 

Tighten the screw holes until you have to apply extra force. 

Place your TV straight up and check for any unwanted movement. 
This is all there is to know about installing a TV stand on your Vizio TV. Let's see why using a TV stand is better than mounting your TV on a wall.
Why should use a TV stand instead of a TV mount?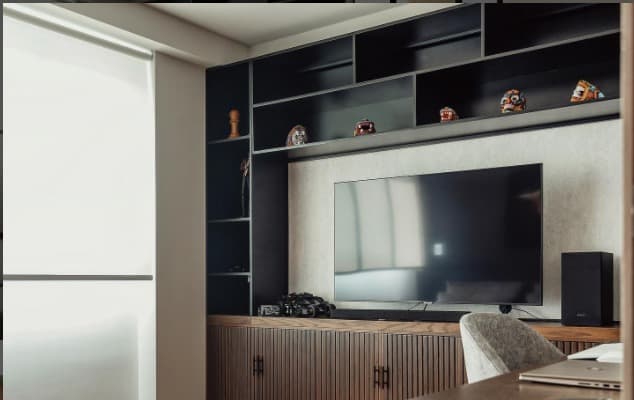 There is a difference of opinion among experts and professionals on what's better. However, both of these ways have their own pros and cons. 
Let's look at some of the advantages of using a TV stand for your Vizio TV:
Add beauty to your entertainment center. 

Easy to move and shift from one place to the other.

It is quite convenient to attach and detach cables.

It keeps your entertainment hub from looking empty.
Frequently Asked Questions
Let's take a look at some of the commonly asked questions asked by people from around the web.
Can I use different screws for the TV stand?
Yes, you can third-party screws to install your TV stand. However, you need to make sure that they are the exact same size because they can potentially damage your screen.
What type of screwdriver do I need?
In most cases, all you need is a 4-headed Philips screwdriver. You can find it at any hardware shop. Otherwise, you can also use a normal Philips head screwdriver.
Can I third-party TV stands?
Experts prefer using the TV stand issued by the manufacturer. This is due to the fact that it is specifically designed for your TV model. 
With this, we come to the end of our guide on how to mount Vizio TV to stand. You can use this guide to get this task done in no time. All you need is a Philips screwdriver and a couple of screws.
We hope this article proves to be informational for you.
Do let us know how do you prefer to mount your TV.