Mounting a TV is easy but cable management can be a daunting task at times. The entire process becomes even more complex if it contains a cable box. 
So, how do you hide the cable box? What is the best way to manage your cables? We explain all these questions in today's post. 
Moreover, by the end of this article, we will discuss the following things as well:
Important Tips and Tricks

Frequently Asked Questions
Let's get you started.
Guide to Mount a TV with Cable Box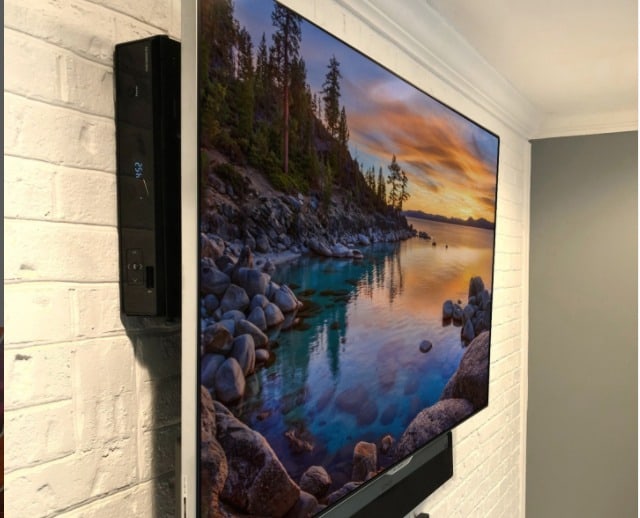 You might think that a cable box adds up to the complexity of the mounting process but it does not. The mounting process is conventional. You can use any method to do so.
The main problem is hiding so many cables so your entertainment hub doesn't look messy. There are multiple ways around it and the location of your TV also matters in this situation.
How can I avoid a cable mess?
The easiest way is to buy a TV mount that comes with built-in cable brackets. You can easily route the cables behind your TV and get a sleek look. 
However, if your mount doesn't have built-in brackets, there are two different ways to manage your cables, and the cable box as well.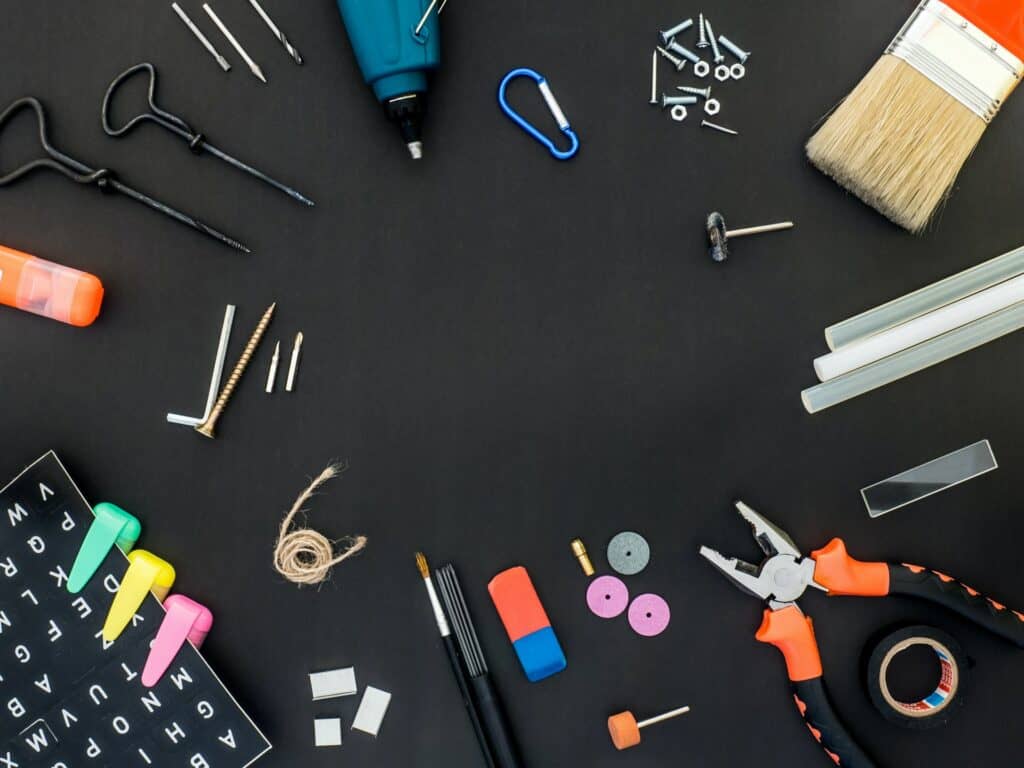 Before we get into the step-by-step guide, there are several tools that you'll need to hide your cables.
Following is a list for them:
Zip ties

Screwdriver

Velcro patches

Wall anchors
Ways to Mount a TV with Cable Box
As we have mentioned earlier, there are two ways you can mount your TV with a cable box. Both of these methods enable you to hide your cables as well as the cable box behind the TV.
However, you can opt to mount the cable box separately on the wall in a clean manner. Let's take a look at both of these methods one by one.
Using Velcro Patches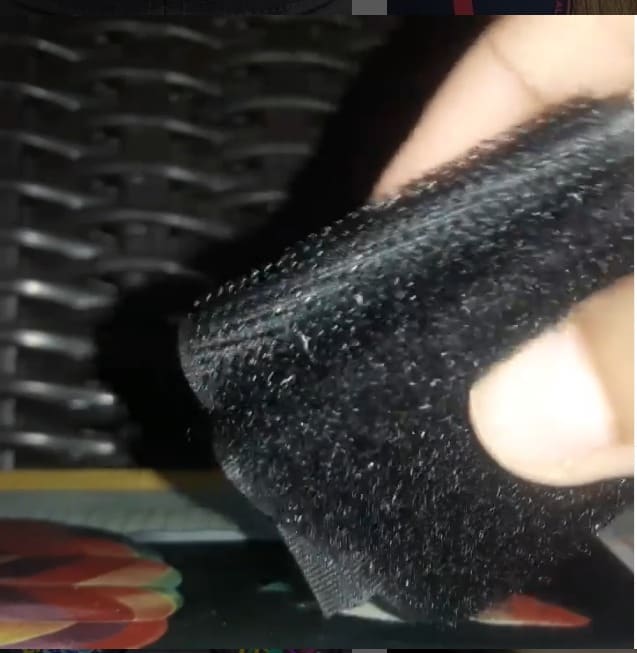 You can use velcro patches to attach the cable box to the wall without the need for any drill or holes. In order to do that, follow the following steps:
Place two velcro patches on the left or right side of the TV mount.

Make sure that the velcro patches are closer to the bottom edge.

Attach your cable box with the velcro patches.

Place the receiver side faced downward.

Attach your cables and route them through the wire brackets on your mount. 

Mount your TV and test the signal strength between remote/receiver. 
If the cable box is unable to pick up the signals from your remote control, try to lower it a bit and it'll work just fine.
Using Wall Anchors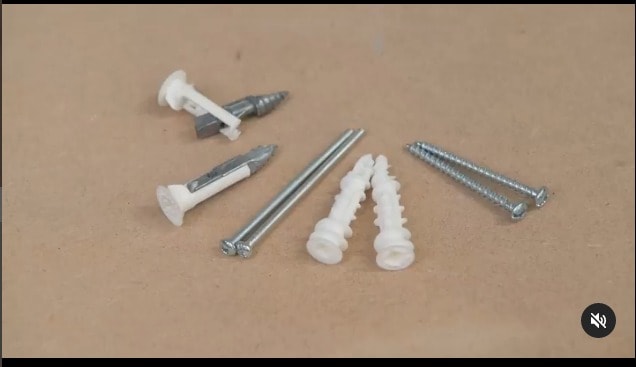 Another way you can mount your cable box is by using wall anchors. Although this method is only applicable if there is a considerable distance between your TV and wall.
You can only use this method if your mount falls under the full-motion category. This will provide you with sufficient space to mount wall anchors and your cable box. 
Here are the steps:
Install your TV mount in the desired location.

Drill holes in your wall and place wall anchors.

Use the wall anchors to attach your cable box to the wall.

Route your cables through the cable brackets and attach them to your receiver/TV.

Mount your TV and test if everything is working fine. 
Make sure that your place the receiver facing downward because otherwise, the signal from your remote won't be able to reach it. 
Can I place the receiver facing left or right?
Theoretically, you can place the face of the receiver on either side. The infrared range can easily pick up the signal if there is enough space. 
You don't have to directly point the remote towards the receiver. It can reflect off the surface of the wall and transmit the signal to the receiver. 
Mounting without Cable Brackets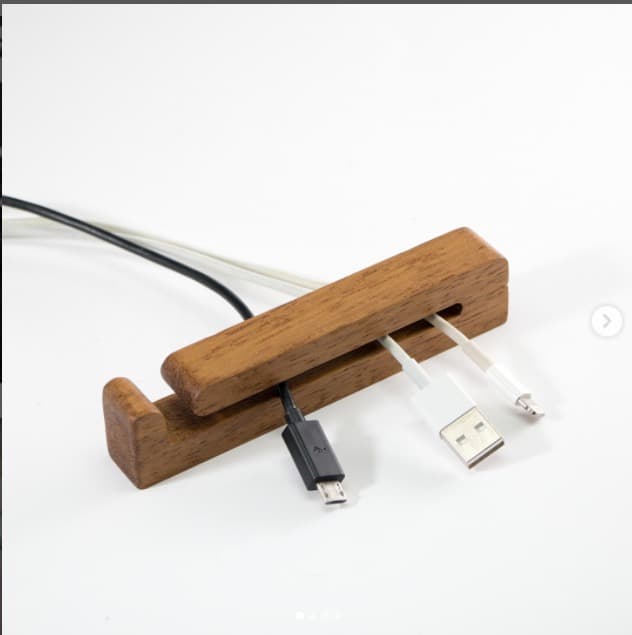 In some situations, your TV mount might not have cable brackets for you to easily route your cables through them. 
You can use zip ties for such a scenario. All you have to do is use velcro patches or wall anchors to mount your cable box. 
Should I attach the cables to the wall or roll them up?
It depends on your personal preference. You can use specialized wall anchors to attach your cables to the wall but it will take a lot of space. 
However, you can use zip ties to just roll up the cables and tie them together. You'll only need 1 or 2 wall anchors for that.
What type of anchors should I use to route the cables?
You can use any conventional cable anchor for this purpose. The best option for this job is the 10mm cable anchor. 
All you need is a 1-inch nail to attach it to the wall. 
Important Tips and Tricks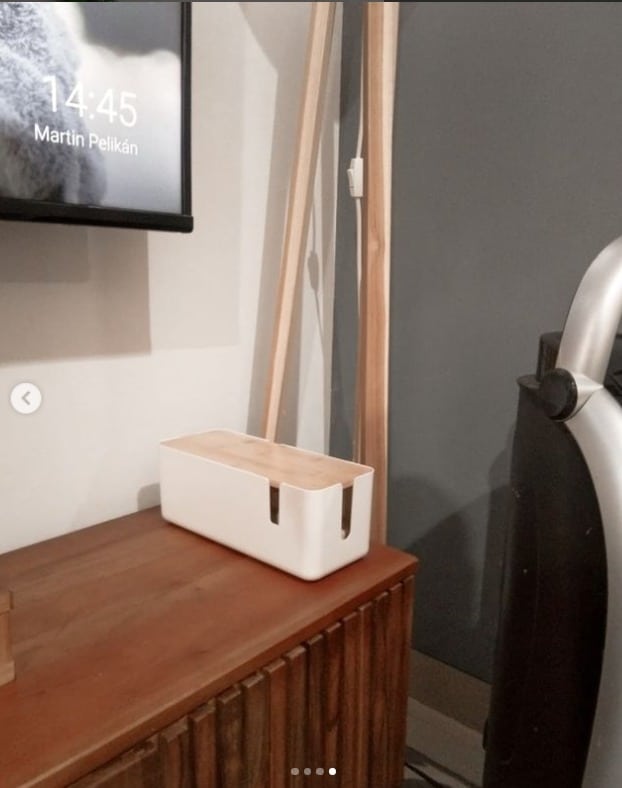 Now that you know how to mount your TV with a cable box. Let's look at some tips you should always keep in mind. 
Always mount the receiver close to the edge. It doesn't matter if you palace it on the left/right or even the bottom side. Just keep it near the edge. 

You should always tie your cables up before mounting the TV. This will make the process easier and less time-consuming.

If you are using velcro patches, it is a good practice to attach your cables beforehand.

Always roll up your wires if you are using zip ties. This will help you save space and hide the wires efficiently.
Frequently Asked Questions
We have gathered some commonly asked questions from different people around the web. Let's have a look at them. 
Is it necessary to hide the cable box?
No, it is not. It depends on your personal preference. Experts prefer hiding it behind the TV because it gives off a sleek look overall.
What type of zip ties should I use?
You can use any type of zip tie. Just make sure that the color matches your cable so they don't look out of place. 
What's the best TV mount to use with a cable box?
You can use any TV mount along with your cable box. However, professionals prefer using a full-motion mount for the space it provides to install a cable box.
Cable management can take a lot of time and can prove to be difficult if not handled properly. However, with the right knowledge, you can make your cable management look professional. 
This brings us to the end of our guide on how you can mount a TV with a cable box. We hope this article proves to be informational for you.
Do let us know how you prefer to manage cables around the entertainment hub.