It's always a hassle to decorate your dorm room with a personal touch due to the dorm rules. 
This especially goes for adding a TV to your room since the rules prohibit permanently mounting a wall mount. The small size of the dorm rooms may also contribute to the problem. 
Luckily, we have some great advice for you on how to mount a TV in a dorm room. 
Quick summary
In this post we will go over:
How to mount a TV mount without drilling?

Things to consider before you mount a TV in a dorm room

Budget 
Let's get started.
How to Mount a TV in a Dorm Room Without Drilling?
Place it on a Drawer or a Cabinet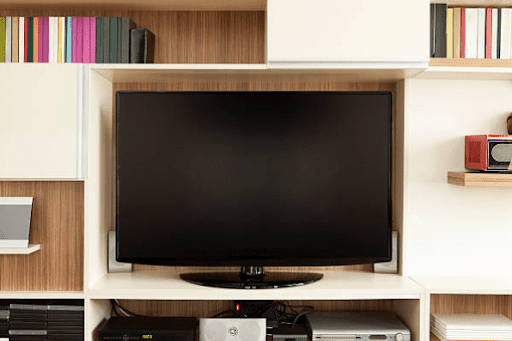 Yes, we are aware that you have a lot of stuff and you need drawers to keep them. But, no-drill TV stands are made up of functional cabinets that double as storage space and a place to keep your TV. 
All you need to do is clear up some space on the top shelf of your cabinet according to the size of your TV. Everything else can go on the space left or inside the drawers. 
We would also recommend using anti-tip straps under the TV to prevent the device from tipping over or causing any damage. 
In addition, make sure you get a medium-sized TV instead of a large one. And if you place your cabinet against a wall you and your roommate can both enjoy watching TV in your free time.
Trust us when we say nothing is better than moving TV stands. However, you need to have enough space in your room to make actual use of it. 
We wouldn't suggest always moving the TV stand around since you may end up breaking things. 
But we also have a solution for that. You can reduce the chance of accidents by sticking anti-tip straps under the TV. 
What's more, is that a movable TV stand with storage space below is an amazing cost-effective option. If the size of your movable stand isn't too big, you can also utilize the space on the sides as well. 
TV stands are the best alternatives to wall-mounting it, as long as they come with plenty of storage capacity.
If you have your heart set on mounting your TV on the dorm walls, a no-drill mount is a great option. They will offer strong support without drilling holes in your wall or noise to disturb your neighbors. 
How To Mount a TV in a Dorm Room?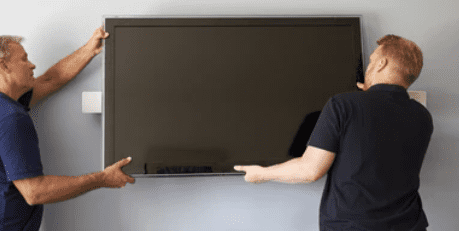 Find the four threaded inserts at the back of the TV. Match the bracket of the TV mount with the hole

Add the screws and washers into the inserts of your TV through the back of the TV mount. Do not over tighten the screws 

Carry the set over the bar on the floor mount. We would suggest you ask the help of a partner to do this step. 

At the bottom of the bracket tighten the screws. Then, insert them in the mounting bar to avoid shifts in the future 

Place the floor mount in the room or in a direction for the perfect viewing angle.
How do I Get the Right TV Stand?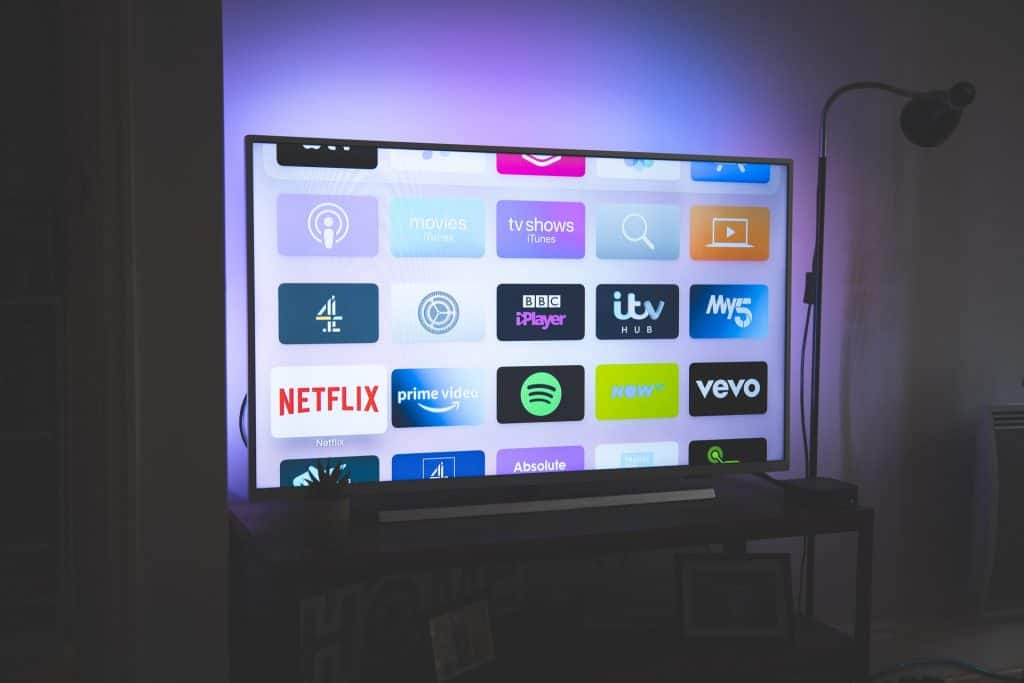 As college students, the TV stand you purchase must be perfect for your room. 
The top TV stands are flexible, consistent, and easy to install. You also need to see if they are compatible with the size and weight of your TV.
Here are some things to keep in mind: 
Gaming 
We don't encourage you to play games all day. But you are a gamer you need a TV stand that has tall compartments. This will give you enough storage to keep your games, controllers, and consoles. 
Also, go for a compartment that is open to cool down your console. 
Streaming 
To only watch your favorite shows and movies, you don't need a lot of space for storage. A standing mount will work just fine for you. 
Karaoke 
Most college students are huge fans of karaoke. You need tall, large shelves or compartments to support the microphones, speakers, etc. The karaoke machine may not fit on the stand itself so you may leave it next to it. 
Moreover, to hide the cables we recommend using cable covers, cord clips, cable wraps, and cord channels. 
Design 
If the looks of your dorm room are a big concern, we imagine you put a lot of time and effort to match all the furniture to the room. 
We recommend you go for an aesthetically pleasing stand. But, do not go overboard with the size and the color of the stand.
How Do I Choose the Best Viewing Angle?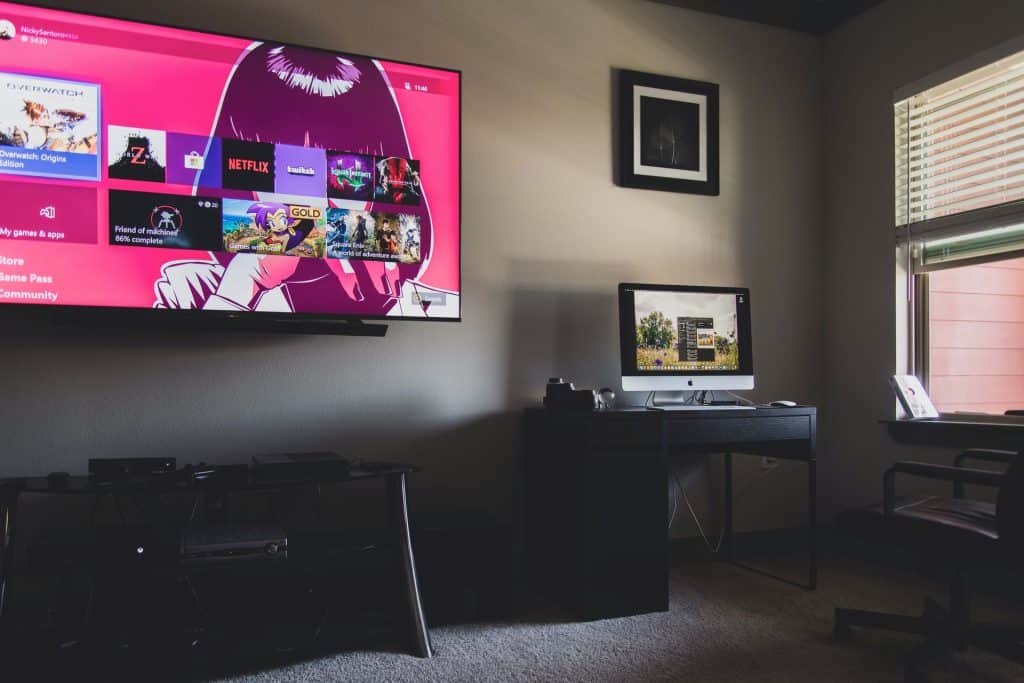 The best viewing angle is when you're looking at the screen directly. For example, a 55-inch screen television has to be watched from 110 inches away.
To find the best angle, you need to place the bed or the couch with different walls and observe. You don't want an angle that will give you eye strain or a neck strain. 
Moreover, the colors fade the more you move to the side. You may even experience a screen glare. A television with a wide-viewing angle may solve all these problems. 
In addition, if you're the only person watching the TV, this may not be a concern. If you have roommates or are in a common room, place the television in the center of the room so everyone can see it.
What Should the Size of the TV and the Stand be?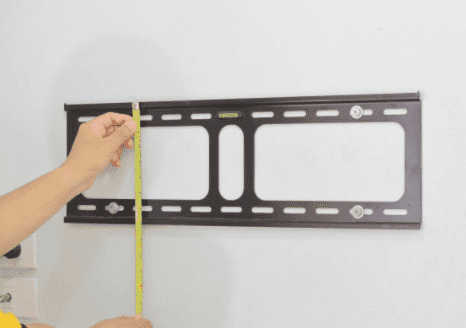 You can use a measuring tape to find the width, height, and length of the television. You can also find all this information on the box of TV or search it on the internet. 
Here are some ideas:
A 34 to 38-inch TV should have a stand that measures 30 inches in length.

A 39 to 43-inch TV must have a stand that is 35 inches long.

44 to 48-inch TVs are safer with 40-inch stands.

49 to 53-inches TV needs a 45-inch stand.  

54 to 58 inches TV needs a 50-inch stand

59 to 63 inches TV needs a 55-inch stand size

70 to 73-inch TV needs a 65-inch stand

Any TV bigger than 70 inches needs a stand that is longer than 70 inches
Budget
The last thing to discuss is the budget for a television and a stand. As college students, we imagine you won't have an extremely large budget.
Price TV Stands 
A brand new movable TV stand costs $25 to $250. 
But, for a cheaper price, we recommend second-hand TV stands from yardsales or Craiglist. 
Price of TVs
The price of televisions that are suitable for dorm rooms ranges from $70 to $240. 
You can also purchase a second-hand TV, but it's not worth the risk.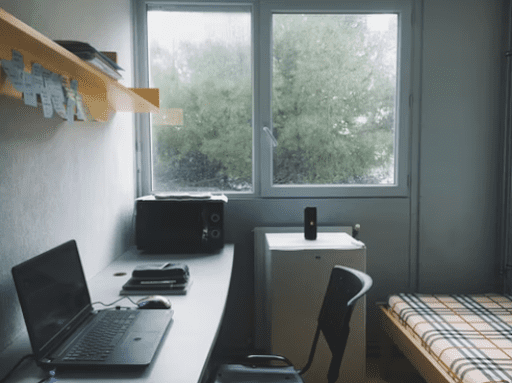 Mounting a TV without digging holes into a wall may seem impossible since dorm rooms prohibit permanently mounting things on the wall. 
But, there are several other options you can opt to mount your television in your dorm room. We hope we were able to help you out with this task. 
All you need is a TV within your budget, an appropriate TV stand, some accessories and you're good to go.