If you're confused about how to mount your TCL Roku TV, you should know that this guide has everything you need. 
We understand that it can get confusing if you're mounting your TV for the first time. However, this step-by-step guide will make the process easy for you.
It is important that you follow the instructions carefully to avoid any unwanted accidents while you mount your TV. 
This in-depth guide has everything you need to know including: 
A complete checklist of hardware and tools that you will need 

Step-by-step guide on how to install your TV 

Advice and tips on how to efficiently install your TV 

An extensive FAQ section
Complete List of Items You Will Need - Quick Checklist
Here is a detailed list of everything you will need before you get started:
Stud Finder: A stud finder will help you determine the exact location of where you need to drill. 
Carbide-Tipped Masonry Bits:

At least four to five.

Drill Bits:

At least four to five.

A Powerful Drill:

A screwdriver could take a lot of time, which is why we recommend that you get a powerful drill. 

Painters Tape:

You can also use a marker or a pencil. 

Level:

To avoid parallax error, we suggest that you get a level to avoid any weird angles. 

A friend:

TVs can be really heavy, a friend could help you balance the weight. 
If you do not want to purchase a stud finder or a drill, you can just borrow or rent one for a short period of time.
How to Mount Your TCL Roku TV - Everything You Need to Know
If you've bought your TCL Roku TV and want to mount it yourself, here's a complete step-by-step guide to help you out. 
Remember to read through the manual and this guide just to be sure that you do not miss out on any vital steps. 
Feel free to use this guide as an instruction manual for when you install your TV.
Step 1: Gather All the Tools In One Place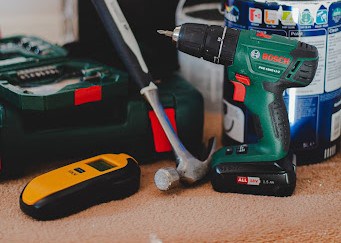 The first thing you need to do is gather all the tools and hardware that you will need in one place. This will prevent you from the hassle of looking for them whilst you install your Roku TV. 
Step 2: Identify the Height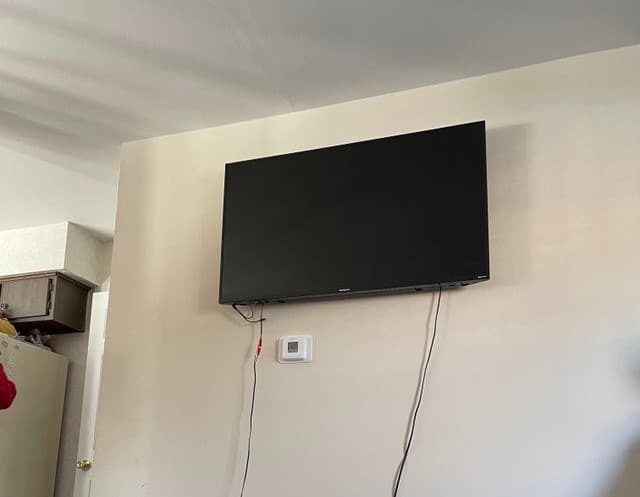 Locate and mark the exact height of where you want to install your TV mount. Remember to mark too high or too low, otherwise, it could give you severe backaches or neck strains.
With the help of a stud finder, locate the studs.
Once you've identified the exact locations of the studs, mark the center by drawing vertical lines with the help of a marker or a pencil. 
Note: Ensure that you locate the exact position of the studs so you can drill in the right place.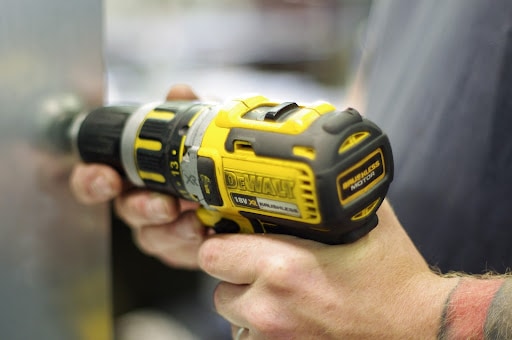 With the help of a power drill, carefully drill a hole into your drywall. 
The hole should be approximately 2.5 inches in depth.
Step 6: Secure the Mount Plate
Move your mount to see if it is safely secured into place. If the screws are loose, your mount will move from the base. If this is the case, it is a good idea to tighten the screws in.
Once your mount is in place, install your TV by carefully lifting it and locking it in with the mount. You might need a friend to assist you in this step, just to ensure safety.
Frequently Asked Questions (FAQs)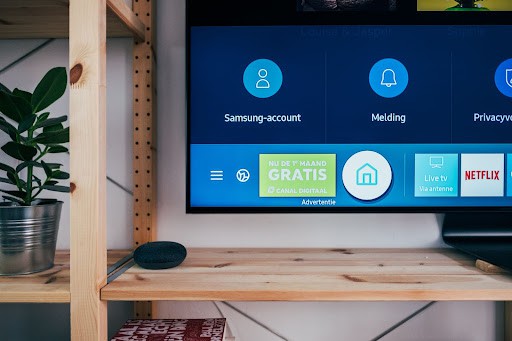 For your assistance, we have included this elaborative FAQ section to further clarify any confusion you might have. 
So without wasting any time, let's get straight into it. 
Can a TCL Roku TV be mounted? 
You would be glad to know that all TCL TVs are compatible with wall mounts. 
Since they are so thin and take up less space, you can easily secure them close to the wall with the help of a mount. 
Can I mount my Roku TV myself?
Yes, you can mount your Roku TV by yourself. 
Once you attach your Roku television, you will have access to the HDMI port. Remember to connect that as well for complete access. 
How do I remove a TCL TV from my wall mount? 
Here's how you can successfully remove your TCL Roku TV from your wall mount. 
Remember to remove your television from the main power outlet to ensure safety 

Tilt your TV to an angle so that it is displaced from the mount 

Lift your TV carefully and remove it 

Place your TV on a clean flat surface to prevent scratches 

With the help of a screwdriver, unscrew the screws

Now remove the wall mount from your wall 
Do wall mounts come with the screws? 
Luckily, TV wall mounts come with all the necessary tools you will need to install your TV. However, it is important that you check the manual guide just to be sure. 
What tools will be included when I purchase the mount? 
TV mounts usually come with the following tools: 
Masonry screws 

Bolts 

Allen wrench 
However, the product list could vary depending on the mount you want to purchase. 
We hope it is easier for you to understand how to mount a TCL Roku TV successfully. 
It is crucial that you follow the steps carefully. Since TVs are really expensive, one wrong step could get you into an expensive disaster. 
We can say from experience that TCL Roku TVs are not that difficult to install. All you have to do is follow the instructions carefully. 
Remember to read the manual before you get started. In case of any further information, please feel free to contact us.