If you're confused about how to mount your TCL 40-inch TV then you're in the right place. 
This guide has a quick and easy step-by-step installation guide to make the process as smooth as possible for you. 
Follow the instructions provide in this guide to prevent any unwanted accidents. 
Now without wasting any time, let's dive straight into it. 
Quick summary
This guide gives you all the relevant information about TCL TVs.
How you can easily install the TCL 40-inch TV on the wall?

Which mount to use?

Step-by-Step installation process

A detailed FAQ section.
How to Successfully Install a TCL 40-Inch TV - Easy Step-by-step Guide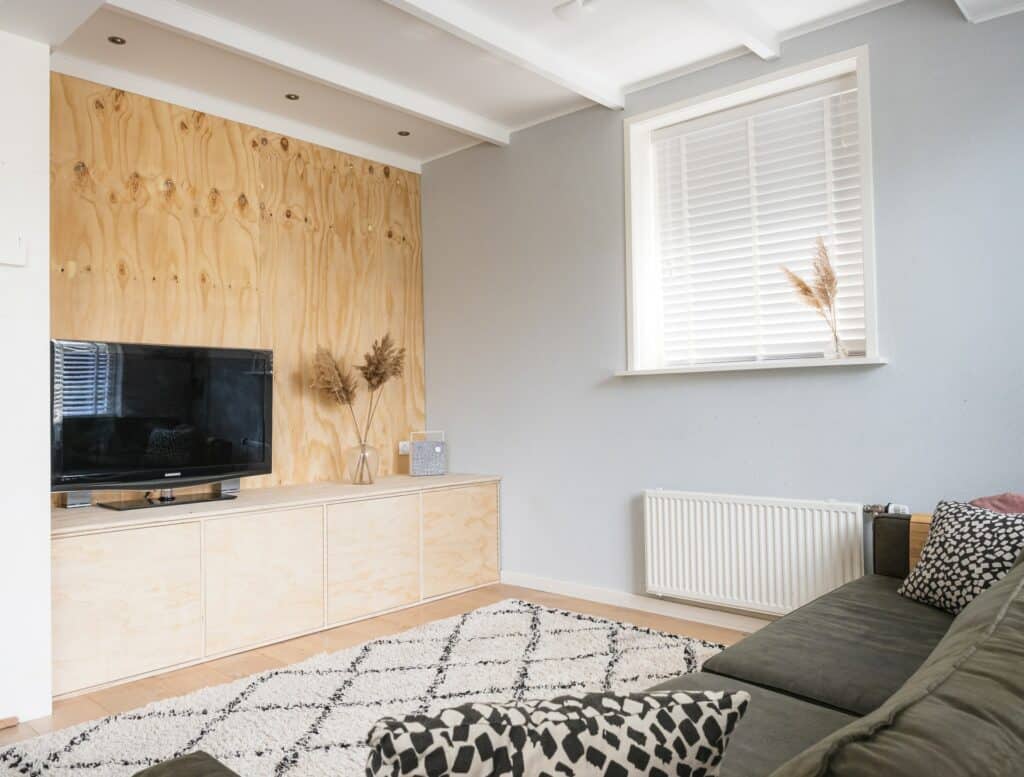 TCL 40-inch TV comes with all the a complete user manual. Make sure you have read all the warnings to prevent any unwanted damage.
Things You Need to Install Your TCL 40-Inch TV on Wall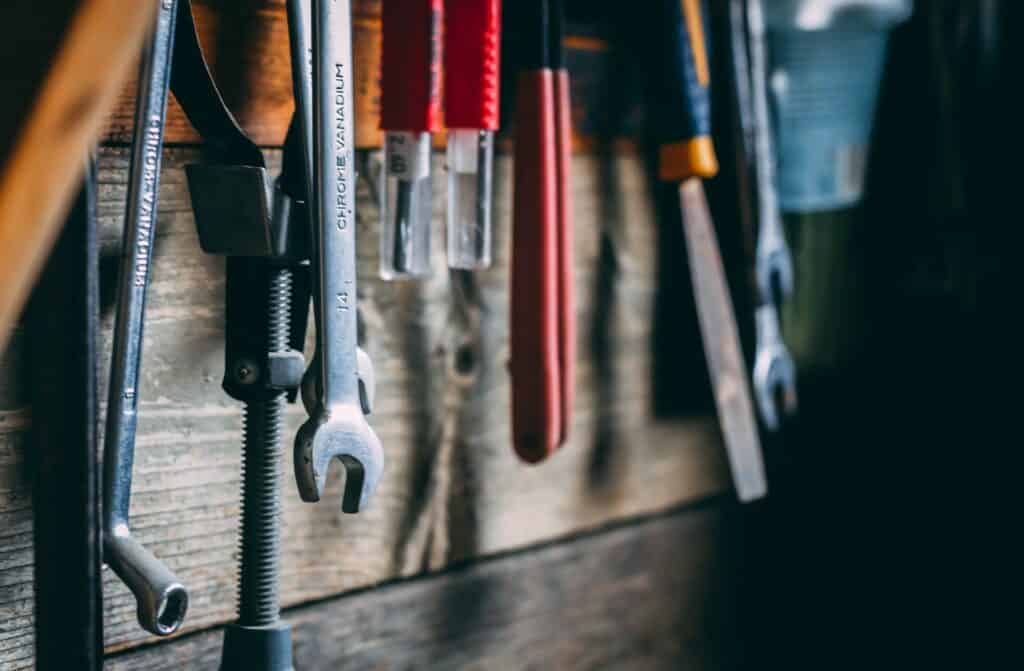 This list can work as a checklist for all the things you need to have before you install your TCL TV on the wall.
Measuring tape:

It can help in the accurate measurement of dimensions.
Philips screwdriver:

We prefer this because of its compatibility with every hardware.
Tape:

It can help mark the level line for the accurate drilling of pilot holes.
Adjustable wrench:

Different types of screws and bolts can be tightened with an adjustable wrench.
Edge-to-edge stud finder:

It is different from simple stud finders and helps find stud edges.
Pencil:

Anything like this to mark the installation points of the studs.
Level:

It is important for locating the accurate and leveled height for your TV mount.
Drill:

A drill can help make refined pilot holes for the TV mount installation.

A wood drill bit or masonry drill bit: Wooden drill bits are used for wood studded walls. However, masonry drill bits are used for concrete or brick walls. 
Things You Need to Know Before You Install Your TCL 40-Inch TV
Here is a complete list of things you need to be aware of before you install your 40-inch TV.
Your mount should be able to carry the weight of your TV.

The TV mount's overall dimensions are compatible with your TV.
Step-by-Step Guide on How to Install Your TCL 40-Inch TV on the Wall
Now that you are aware of all the tools you will need for the process, let's dive into the step-by-step guide. 
Step 1: Attach the TV Bracket to the TV
Select the screws provided in the hardware kit for your TV mount. Then, determine which spacers you will need. 
Loosen the upper and lower two fasteners on the bracket and adjust the TV on them by aligning the hole patterns. 
Center the TV bracket and position it carefully. After positioning, securely tighten the screws, spacers, and washers on your TV to the TV mount. 
Step 2: Wall Plate Installation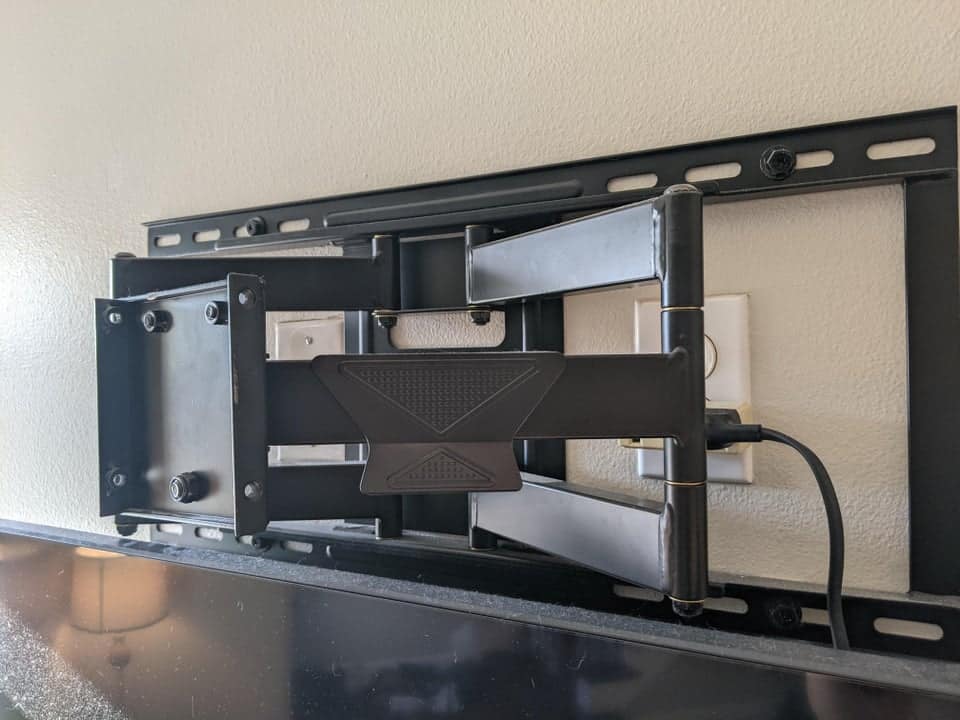 Depending on the wall type, the installation of your wall plate may vary. 
If the wall is concrete or brick then anchors are used for the installation of the wall plate.
Step 2-A: For Concrete or Brick Walls
Securely fasten your wall plate at the preferred height, level it, and mark the pilot hole locations. After this, drill the pilot holes making sure the required depth. 
Then install your TV mount using the bolts, washers, and anchors, tighten them until they are firmly adjusted to the wall.
Step 2-B: For Drywall or Wood Studs
 Drill the pilot holes and install your TV mount using the bolts and washers, tighten them until they are firmly adjusted to the wall. 
Step 3: Attach Your TCL 40-Inch TV to the Wall
You might need someone to help lift the TV. 
Slide the upper notches of the TV to the right and left TV brackets. 
Gently lower the TV until it engages the lower side of the mount. Your TV will lock into place when you hear a click. 
Step 4: Adjustments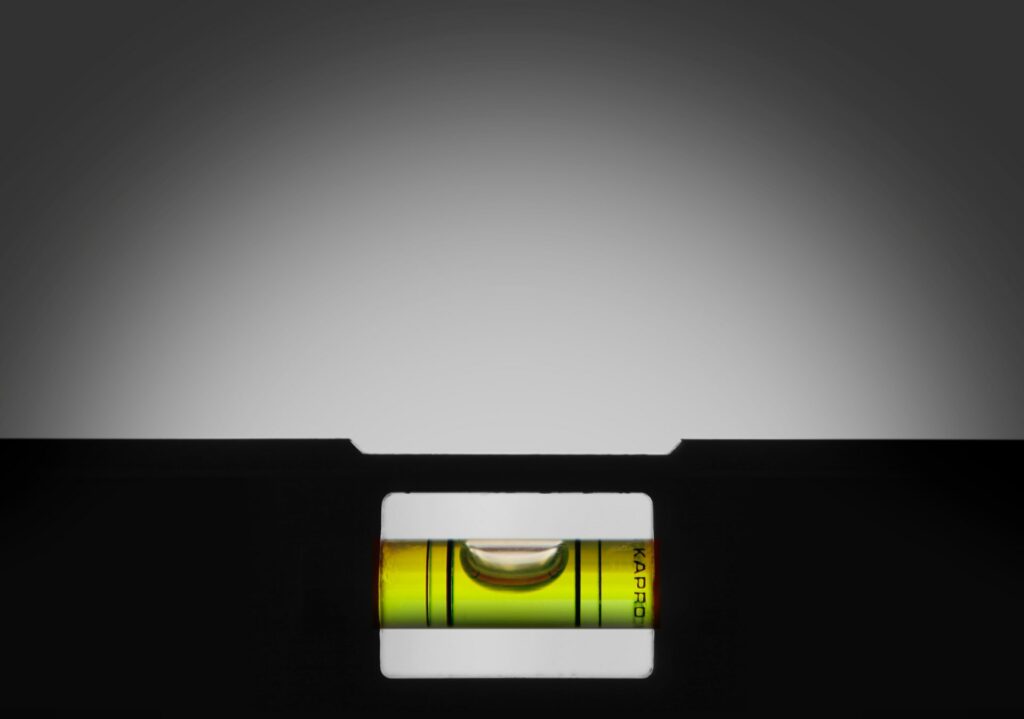 TV mount adjustments include leveling and tilting it according to your liking. 
Level: 
Loose both of the leveling screws.

Level your TV to your liking.

You can also loosen the secondary screws for more leveling. 

Tighten the leveling screws manually. 

Securely tighten the secondary leveling screws to avoid any unnecessary TV movement.
Tilt: 
You can easily tilt your TV with your hands.

If your TV naturally moves up or down, adjust the tilt tension knobs. 

Sometimes the tilt tension knobs are very loose and can only be adjusted by a hex key. 
Frequently Asked Questions (FAQs)
We have added this FAQs section to remove any queries you might have.
Can a TV mount damage my wallpaper?
It depends on the installation service, if done properly it might not create as much damage.
Can I mount my TV myself? 
Yes, you can mount your TV yourself by following the manual or this guide we have compiled for you. 
We understand that mounting your own TV can be quite a hectic job. Therefore, we have compiled this guide to make the process quick and easy for you.
Remember to ask a friend to help you install your TV.
If you have any queries, feel free to contact us anytime.