You work hard to organize and declutter your entertainment center by wall mounting your TV and arranging cable management systems. 
Somehow, you still end up with devices that need to be connected to your television and be hidden out of sight such as your Apple TV box. 
An easy way to handle this situation is to simply mount the Apple TV behind your flat screen. In this post, we will walk you through how you can mount an Apple TV behind your TV.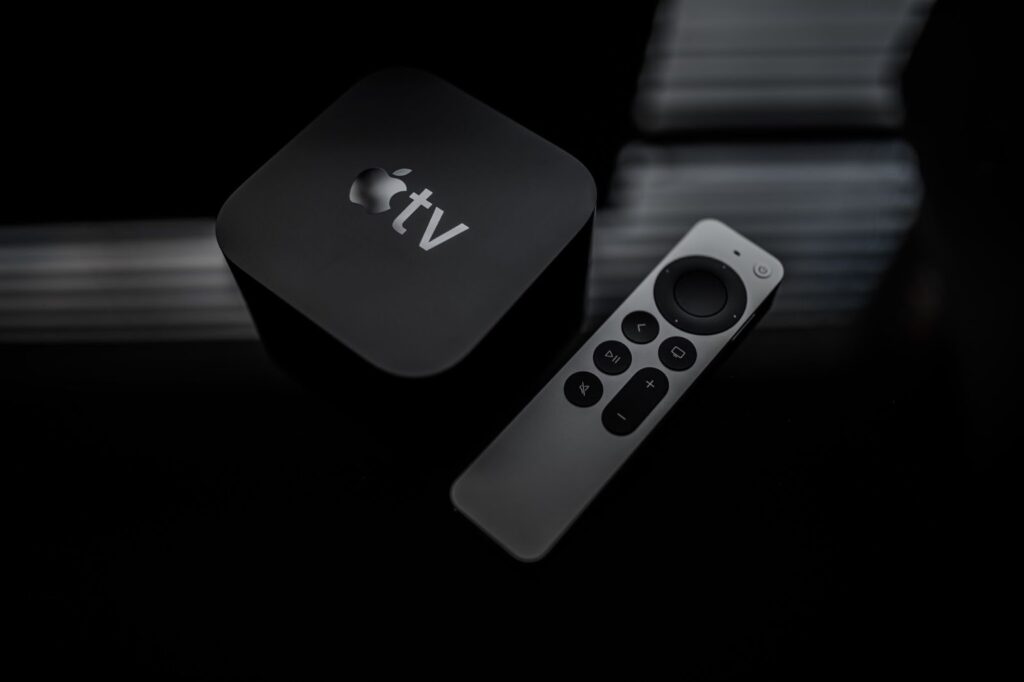 The Apple TV is a tiny compact box of a streaming TV service that can easily be tucked right out of sight behind your TV or in an entertainment center. 
It has two cables that run through it and an HDMI cable that connects to the cable box. It comes with remote controls. 
The Apple TV mount is the most suitable tool to install at the back of the to permanently hide the TV box. It attaches to the Apple TV bracket to easily fit on a wall or the back of your TV.
You can install it behind the television through three methods:
Mount it

on the wall

Stick it to the

back of the TV

Install it in the

TV vents
How to Install an Apple TV Mount?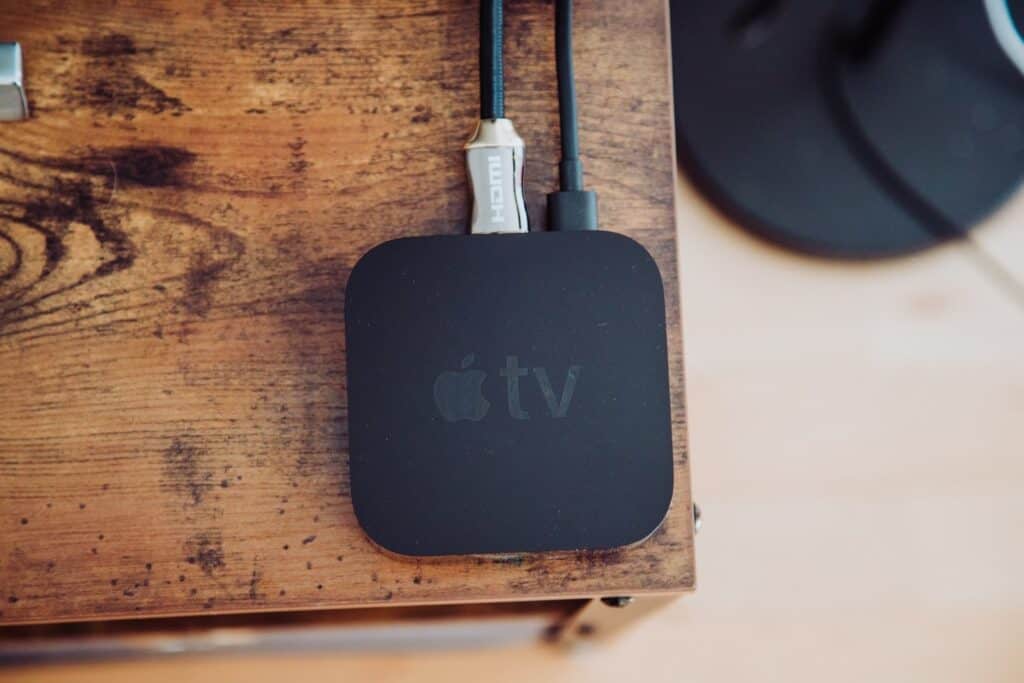 Whether you use the Apple TV Mount or any other tiny mount meant for compact devices, the method to install the mount will remain the same.
Step 1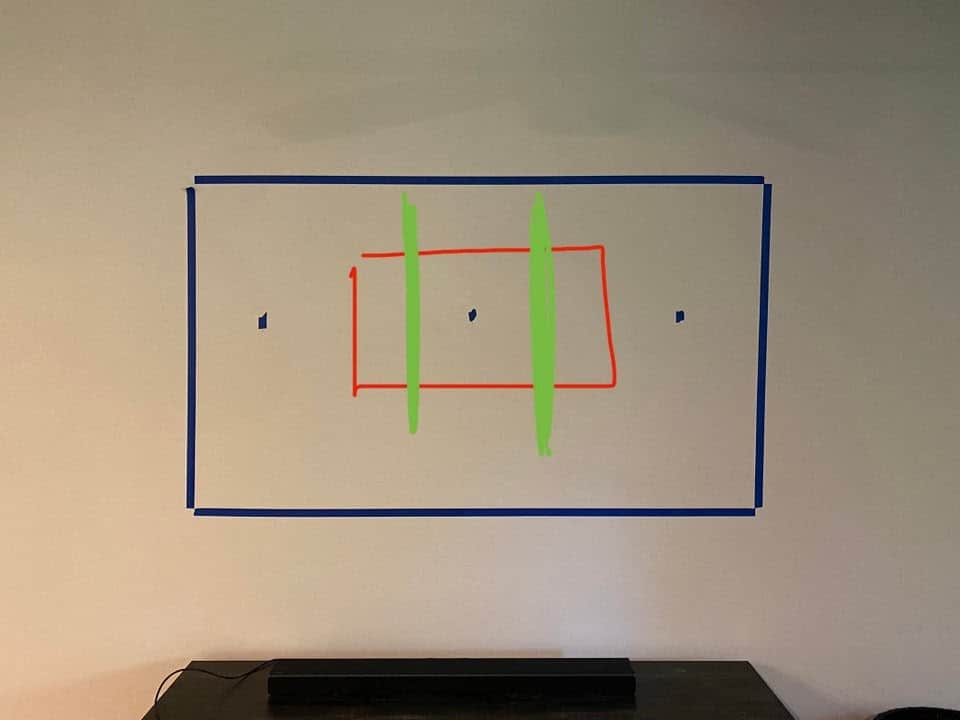 Source: Reddit
Find wooden studs using a stud finder because one side of the mount needs to be attached to a stud for support. 
Step 2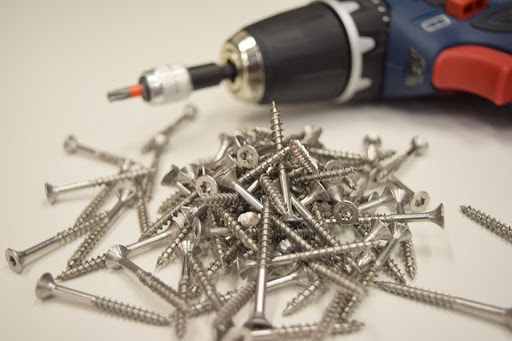 Mark the mounting holes with a pencil on the wall and drill pilot holes. 
Note:
Any equipment you require should be in sight with the mounting hardware. In case you need extra tools, you will be able to find them easily at a local hardware store.
Hold the mount up to the wall where you drilled the pilot holes and insert mounting screws to firmly attach the mounting bracket with the wall.
Step 4
Fit the device in the mounting pocket. A wall-mounted Apple TV device is much better and takes less space.  
Tip:
The way you fit the device with the wall bracket will vary from mount to mount.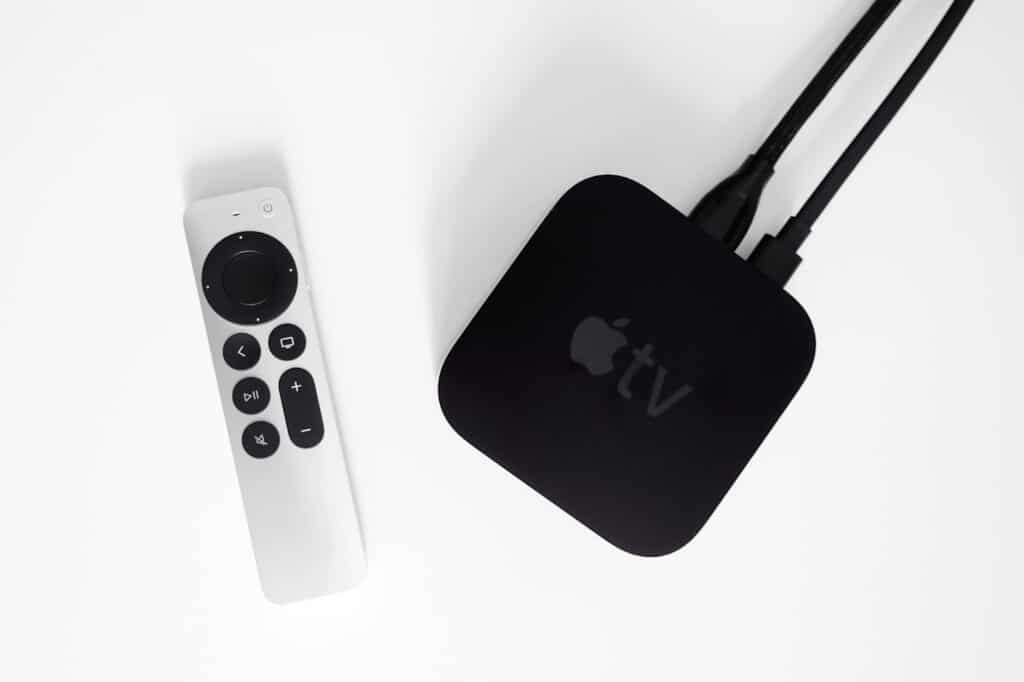 If you do not want to drill extra holes in your wall, then you can always stick the Apple TV on the backside of your TV or to the wall.
You can do this by using adhesive strips which firmly stick the Apple Box to the preferred surface.
Insert Apple TV to TV Vents
This method specifically applies to mounts that have hooks to cling onto the vents of the backside of the TV such as the Apple TV mounts. 
It is a permanent and safe solution to hide your Apple TV out of sight and it does not require any additional tools.
You will not need any cord management systems if the wires cannot be seen. However, if they are still dangling from behind the TV then you can use several methods to handle them.
We recommend zip ties to bind all the wires i.e. power cable together so that it is easy to handle them. Then use cord clips that have some adhesive backing to stick the wires against the TV. 
Moreover, a rotation plus extension will be of great help in this situation. You can simply plug all the cords into this extension and bring its wire down to the electrical outlet. 
Tip:
If you want to hide the wire of the rotation plus extension plugged into the outlet to be hidden as well then we highly recommend a wall cord raceway painted in the same color as the wall.
Best Wall Mount for Apple TV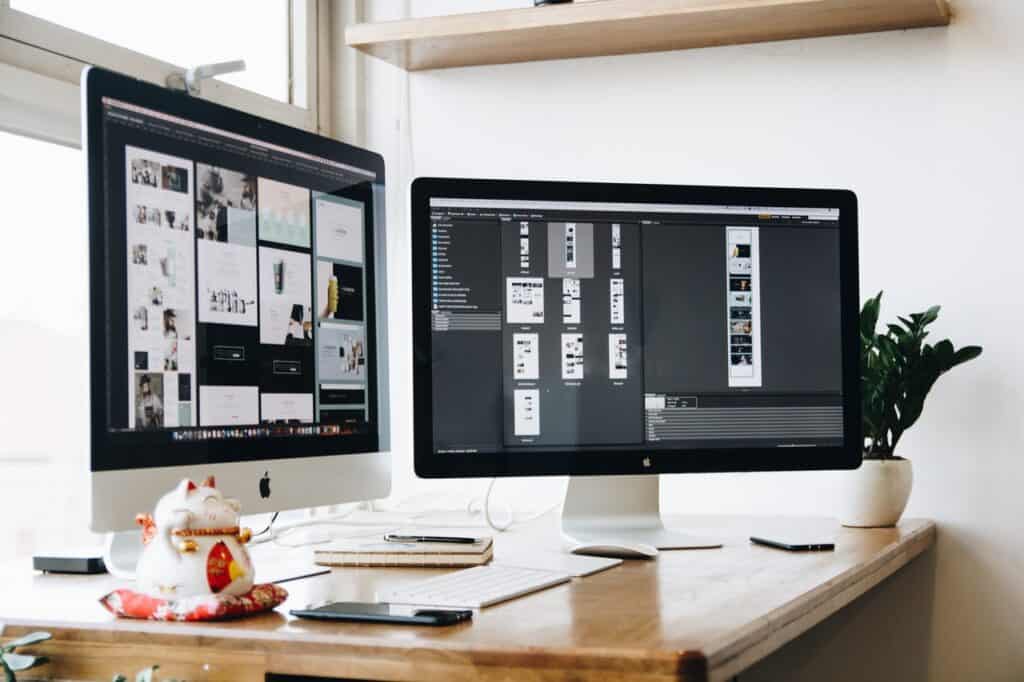 Sourceton Wall Mount
It is a durable mount built from a strong material that fits the 4th, 4K, and 5th generations of the device. It has a low-profile holder as well. 
Totalmount Apple TV Mount
The Totalmount Apple TV mount is a durable and sturdy mount that has more than one mounting option. It also is sturdier once mounted.
It comes with the following features:
Moreover, it also has heat dissipation slits to prevent the device from overheating.
SANUS Streaming Media Player Mounting Bracket
This mounting bracket can attach to mounted and non-mounting TVs. If your TV is mounted on the wall, then this bracket can attach directly to the bracket on the backside of your TV.
If your TV is placed on a stand, then you can attach it to the backside of the TV through VESA holes. You will only need a Phillips head screwdriver to do this job. 
Pinowu TV Mount
The Pinowu TV mount is a small and sturdy mount that fits the 4th and 4K generations of the device. The best part about this mount is that it has a remote compartment that is silicone-built.
You can install this mount through mounting screws or through double-sided adhesive tapes.
Tip:
It is always better to use non-adhesive-based methods because most tapes lose their adhesive quality over time. 
Adjustable Monitor Top Shelf
This top shelf is a specialty of the store MissYouGift. Instead of a small square bracket, this is a sizable shelf that can be easily installed on the top of your TV.
It can hold any device including DVDs, gaming consoles, and your Apple TV. However, we recommend that you do not put too much weight on it.
Tip:
This top-shelf is only suitable in the case if your TV is placed on a stand at some distance from the wall or is mounted on a full-motion mount that can extend its arms to put some distance between the TV and the wall.
This concludes our post on "How to Mount Apple TV Behind TV" with a comprehensive guide and all the necessary tips you could need
An Apple TV is a compact box that holds a lot of your entertainment sources and videos, but the problem arises when you want to hide it out of sight.
We recommend installing it behind your TV as a permanent solution to get it out of the way and save space. Any sturdy mount can handle the job as well as support the remote. 
Let us know if you have any more questions.