LG TVs have always been extremely popular and mounting them can sometimes present a challenge since not all of them are VESA-compliant. 
It's important to know whether or not your TV is VESA-compliant so you can get the appropriate tools to mount it. 
Quick summary
In this post, we will provide detailed instructions on how you can mount your LG TV to the wall. 
We will provide instructions for VESA-compliant TVs and also, suggest what you should do if your LG TV is not VESA-compliant. 
So without further ado, let's get into it.
Tools and Supplies Needed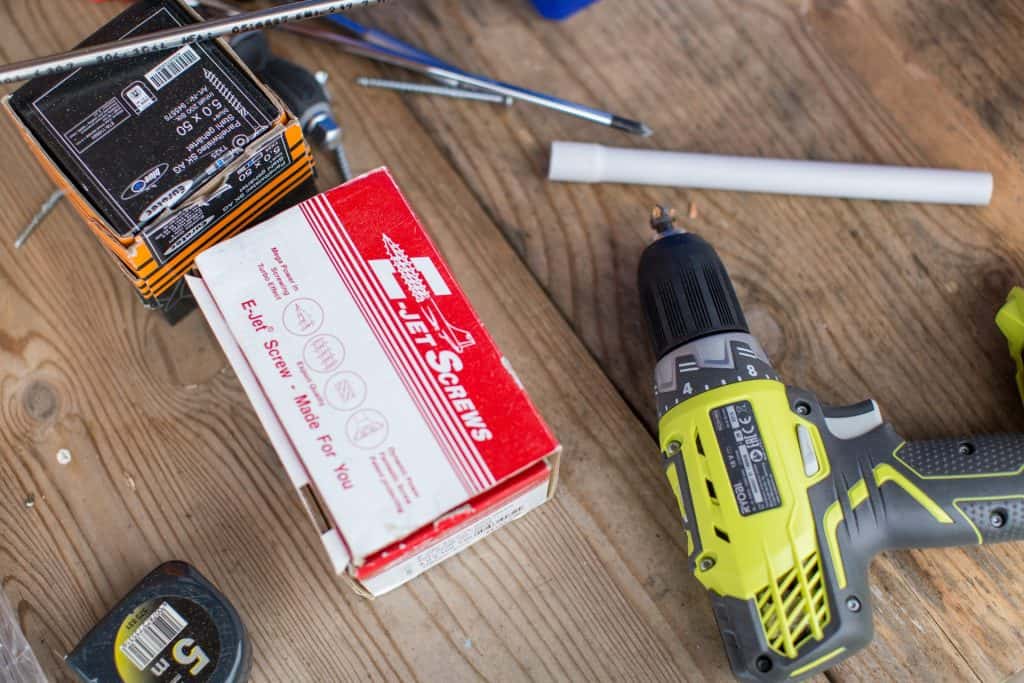 Before you start the mounting process, it can be a good idea to take the time to buy and gather all of the tools and supplies first. 
Gathering the tools and supplies first gives you a major advantage since you can now perform the mounting process in a much more efficient way. 
If you didn't have all the tools and supplies ready, you would have to waste time acquiring them in the middle of the installation process. 
Hence, we highly recommend you get everything on hand first before you actually start to install your LG TV onto the wall. 
The tools and supplies you will need to mount your LG TV are: 
A VESA adapter (if your TV is not VESA-compliant) 

A level

A screwdriver or a socket wrench

Assorted screws and bolts (that you received from the wall mount) 

A helper

A drill

A pencil or marker

Drywall anchors (if your wall does not have studs) 
Important note: If the LG TV you have is not VESA-compliant, then you will have to buy a VESA adapter for it. A VESA adapter will allow you to mount the non-VESA-compliant LG TV onto a VESA-compliant mount. 
If the LG TV is VESA-compliant, then you don't have to buy the VESA adapter.
How to Mount an LG TV on the Wall? (Step-by-Step Guide)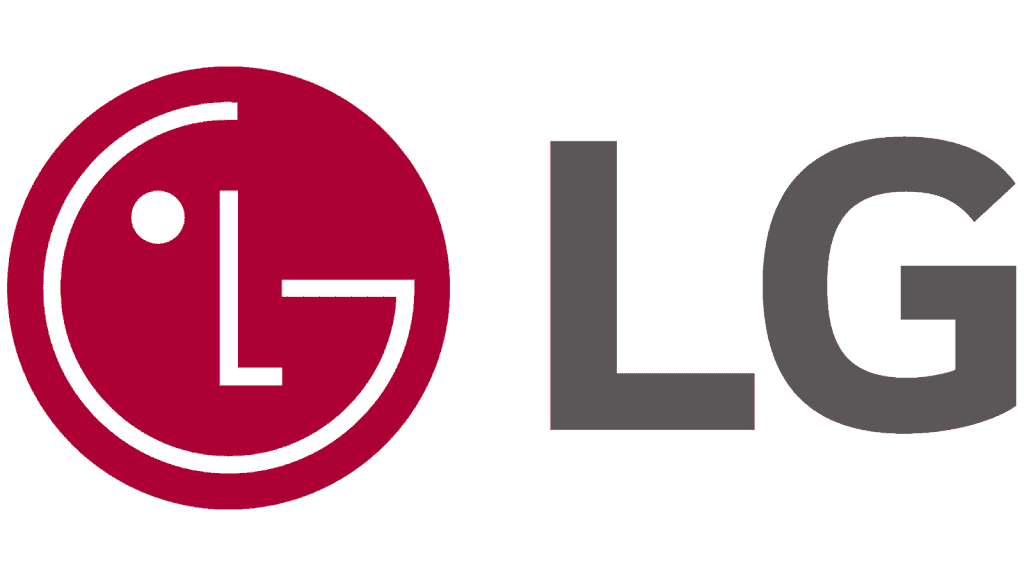 For this post, we are assuming that you are mounting an LG TV onto Drywall with 16-inch wooden studs. 
We are providing instructions for this specific type of wall since it's the most common one found in most American houses. 
Follow these steps to mount your LG TV to the wall: 
Step 1: Before you start drilling any holes or working with any screws, you must first decide where the location of your mounted LG TV is going to be. 
Ideally, you should choose a spot that is near a power outlet and allows you to comfortably watch TV. 
It can also be a good idea to not have it near a window as that can cause glare. 
Once you have decided on a spot, you can start work on it.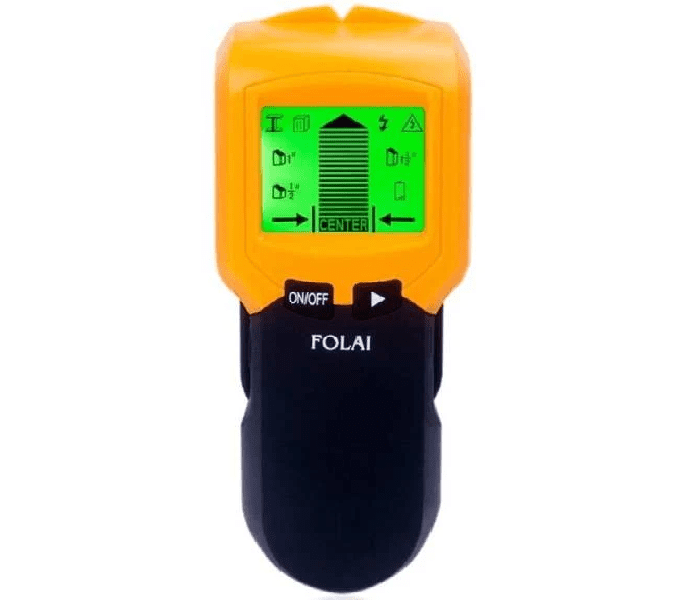 Step 2: To securely install a mount into Drywall, you need to screw the mount right into the wooden studs in the wall. 
For that, you must first identify the locations of the wooden studs. This can be done with a stud finder. 
Slowly move the stud finder over the spot you have chosen and it will beep or light up to indicate where the stud is. 
Once you identify a stud, mark its location with a pencil or a marker. 
Repeat the process until you find the stud right next to it. It will be 16 inches away from the first stud you found. Mark the second stud's location as well.
Step 3: With the assistance of your helper, hold up the TV mount onto the spot you have chosen on the wall. 
The TV mount must be aligned so that its screw holes line up with the stud locations you marked in the last step. 
It can also be a good idea to use a level to ensure your helper is holding the TV mount upright. 
As they are holding the TV mount, you should check where the screw holes are and mark their locations on the wall with a pencil or a marker.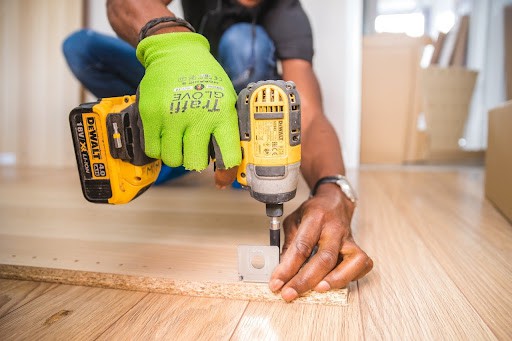 Step 4: Now that you know what the appropriate locations for the screw holes are in the wall, you can take your drill and pre-drill those holes. 
Make sure to start slowly and gently push the drill in. You don't want to be too sudden or fast with your movements while drilling as you can easily damage the wall and make that spot unusable.
Step 5: After the appropriate screw holes for the TV mount have been drilled, you can go ahead and attach the TV mount onto the wall. 
Again, ask your helper to hold the TV mount up at the same spot as they did in step 3. The screw holes should line up perfectly with the holes you have drilled in the wall. 
As they are holding it, you should go ahead and screw the mount to the wall using a screwdriver and the assorted screws you got with the mount.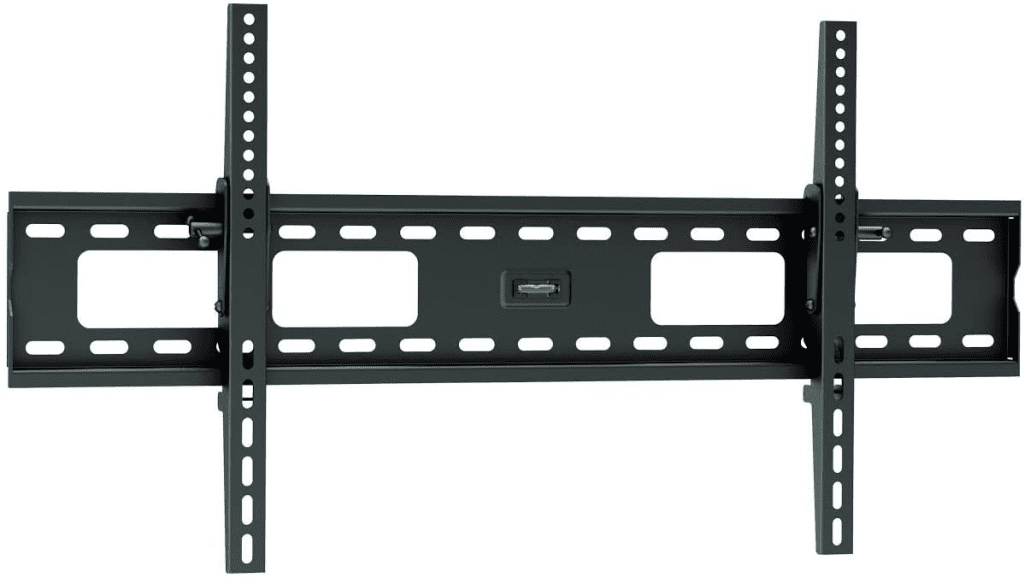 Step 6: After the TV mount has been successfully installed on the wall, you can now attach your LG TV to it. 
If you have a non-VESA-compliant LG TV, you will have to first attach the VESA adapter before you can attach the TV. 
However, if it is VESA-compliant, you can just go ahead and attach the TV to the mount with a screwdriver. 
Make sure not to over-tighten at this stage as that can damage both the TV as well as the TV mount. 
Step 7: After the LG TV has been successfully screwed into the mount, you're pretty much golden. 
However, before you call it a job well done, make sure that you test the TV for stability. 
Just give it a slight push and see how much it gives. If it stands firm, then you're ready. However, if it moves a bit too much, then it's a good idea to check for loose screws and tighten them properly. 
So that's how you mount an LG TV onto the wall. 
LG TVs are great but you just have to check whether or not they're VESA-compliant. Even if they're not, you can just get a VESA adapter to ease the job. 
If you have any questions about installation, please reach out to us in the comments section below.