Although the installation process for a TV mount is fairly simple, you could choose to install your TV without a mount to save extra effort and effort. 
This practice is common when the TV is generally lightweight and does not come with a mounting bracket. 
However, you have to ensure that the TV is securely fixed to the wall  to prevent any accidents. 

We suggest that you use use high-quality materials to prevent any mishaps.
Quick summary
In this article we will learn the following things:
How to mount a TV without a mount

Alternative options for TV installment that don't require a mount
Why Mount a TV Without a TV Mount?
There are many cases in which people prefer to mount a TV without a proper mount. Although this method is uncommon, it does not mean that it is not safe. 
This is a great solution for mounting a TV in a rented apartment where the lease states you cannot make changes to the existing structure. 
It also saves you from having to give up your mount when you vacate the area as well.
The Disadvantages Of Using a TV Mount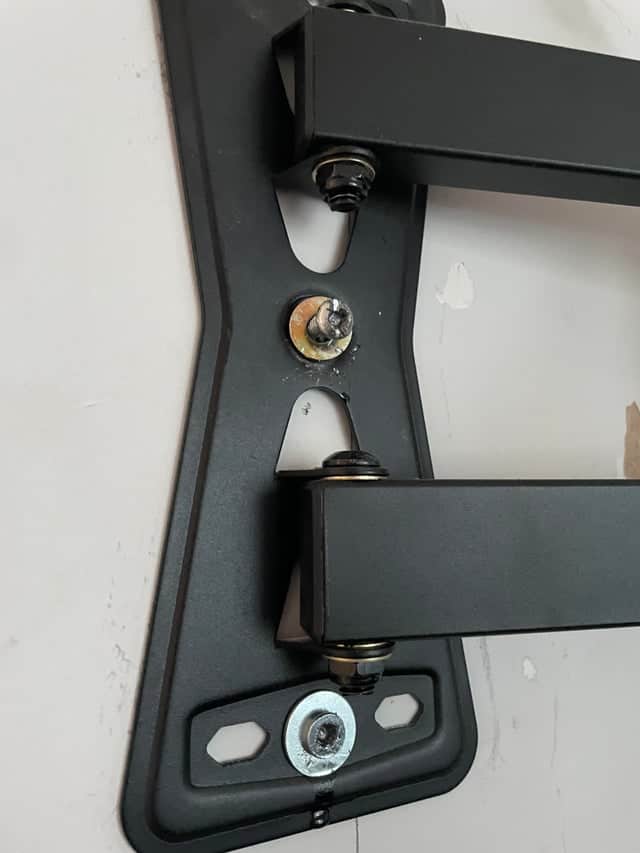 One of the major reasons why people avoid using a TV mount is because of the disadvantages it has in some cases. 
Some disadvantages of using a TV mount are
TV mounts can be expensive if they do not come with the TV you bought.

Drilling holes in the wall and finding the right hardware is not meant for everyone. 

In rented properties, tenants do not have permission to drill holes in the wall.

TV mount installation can be pricey if you cannot install it yourself.

The look of the wall is ruined by holes and you can't change the location of the TV.
Alternative Methods To Mount a TV
Instead of using a TV mount, many people use alternative methods for installing their TV instead. Some of these alternative methods are as follows: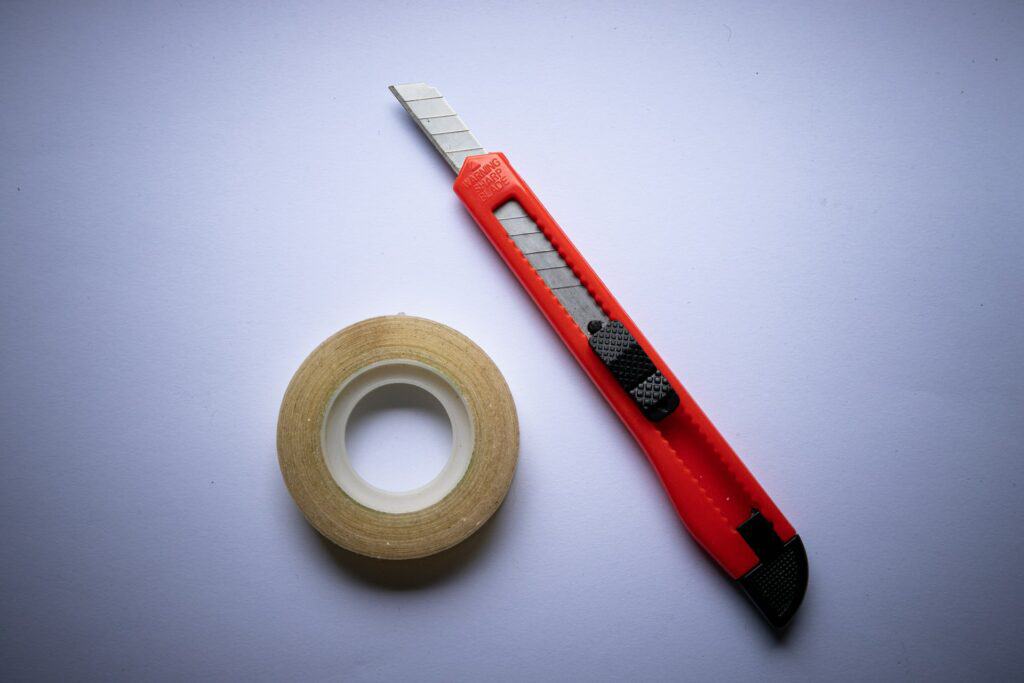 One easy way to mount a TV without a TV mount is to use strong adhesive tape. Simply attach the adhesive tape to the mounting plate of the TV and stick it to the wall. 
Proper adhesive tape can withstand heavy loads, hence the chances of the TV falling are very low.
Instead of mounting the TV to the wall, opt for a TV stand instead. There are some invisible TV stands that can make your TV look like it was mounted on the wall.
TV stands also offer added stability and secure installation so ensure your TV is taken care of.
Hardwall hangers are a good alternative to a TV mount if you have brick, concrete, or plaster walls. These hangers grip the brick and can bear heavy burdens. 
Simply install hard wall hangers for the weight range of your TV in optimal locations and hang the TV off them via its mounting plate. 
Hardwall hangers do not bring damage to the wall and are easy to use.
If you're someone whos crafty, you can make your own DIY mount and use it for your TV. In some cases, a wooden mount is easy to build and durable enough to withstand the weight of a flatscreen TV.
You can consult online forums or watch a Youtube video to help you along the way.
Things to Take Into Consideration
Since having a TV on the wall without a mount is not very secure, there are a few things you should take into consideration.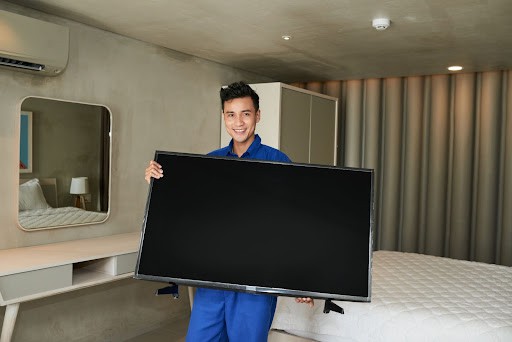 The weight of your TV impacts how long it will be able to stay on the wall without the risk of falling. 
Thin and light TVs are easy to install without a mount as opposed to heavier and bulky TVs. 
Therefore make sure to pick a TV that stays close to the wall.
The quality of the mounting material you use impacts how well the TV will stay on the wall. For example, if you use strong adhesive tape, then it should be designed specifically for TVs.
Similarly, if you consider using a TV rail for the installation process, it should be able to withstand the weight of the TV.
The quality of materials used is an important factor that you have to take into consideration before placing the TV on the wall.
The type of wall you have determines what mounting options you can consider apart from the regular TV mount. For example, you can easily use hard wall hangers on brick walls. 
In the case of drywall, you may have to use a wall anchor or some other method of installation. 
Determine whether your wall has studs or not and how far apart they are spaced. Try and determine the condition of your wall to ensure it can handle drilling or extra weight on it.
Some other factors that you should take into consideration are:
The amount of traffic in the room where you wish to mount the TV. You wouldn't want anyone to accidentally bump into it.

Any children or pets in the house who may accidentally knock the TV over or hit it with an object during playtime. 

Earthquakes in your area, shaking walls need stable TV mounts to hold the TV in place.
Tips On Mounting a TV Without a Wall Mount
Now that you have most of the mounting alternatives out of the way, you can focus on how to make the installation process easier. 
Here are some tips on mounting a TV without a wall mount:
Always make sure the wall is clean so that any installation method used can be effective.

Keep the TV out of reach of children and strategically place furniture to avoid bumping into it.

Try using soft carpeting or cushioning under the TV area just for added protection in case of an accident.
This concludes our article on 'how to mount a TV without a mount', where we discussed four alternatives to traditional TV mounts that you can choose from. 
Remember to invest in quality materials and follow instructions for a safe and affection TV installation at home.