As you can probably imagine, installing a TV wall mount on Vinyl siding has different challenges compared to installing it on Drywall or a brick wall. 
That being said, even though it presents different challenges, that doesn't mean it's impossible. 
With the proper planning and tools, you can easily and securely mount your TV onto Vinyl siding. We'll show you how. 
Quick summary
In this post, we will discuss how you can mount your TV outside onto Vinyl siding and what things you need to be aware of during installation. 
Without further ado, let's get started. 
Installing a TV Mount onto Vinyl Siding (Step-by-Step Guide)
Planning is key before any installation job. Hence, in this section, we will go over everything from start to finish to ensure you have a breeze of time. 
Let's get started with the planning first: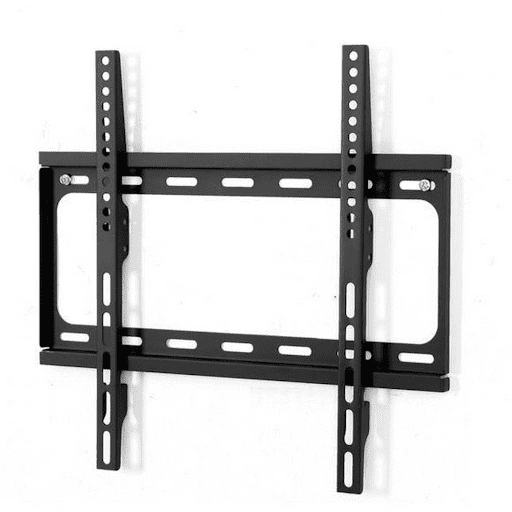 You may have already bought the TV and mount that you want to use before you read this post. 
However, if you haven't, then you may want to take some things into account. 
Mainly, the fact that you can find both TVs as well as TV mounts that are specifically designed to be used outdoors.
If possible, it's a good idea to get an outdoor TV mount as well as an outdoor TV so that you have a minimal chance of running into any issues. 
You can still mount regular TVs and TV mounts outdoors but there are some other measures you will have to take which we will discuss later on in this post. 
Decide on the Location for Your Wall Mount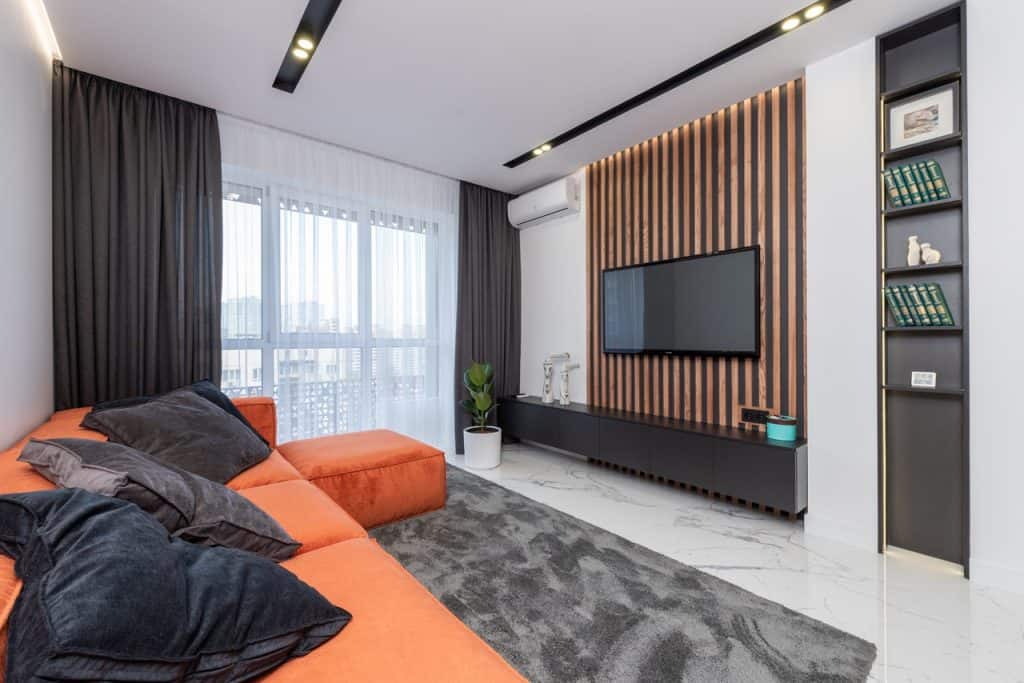 This should be fairly obvious but the first thing you must decide on is where you want the TV to be mounted. 
Since you want to install it on Vinyl siding, we assume that you mean to mount the TV outdoors. 
Hence, there are a few factors that you must take into account: 
The first and fairly obvious factor is the positioning of your TV. You want to make sure that the TV is at the correct height so that you don't strain your neck while watching it. 
Since you will mount it outside, think about what the purpose of that TV will be. 
Will it be used for BBQ and pool parties? Or will you have couches outside for a relaxing day with your loved ones as you watch TV? 
If you want the TV for parties mainly, there's a high chance that people won't be watching it while they're sitting down. Hence, you must mount it at the appropriate height according to that. 
On the other hand, if people will mainly sit while watching it, then you may have to decide on a location with a much lower height. 
There are also other factors to consider such as sun and rain. If you don't have both an outdoor TV and an outdoor TV mount, they will definitely succumb to nature over time. 
Sunlight, rain, and electronics are hardly ever a good combination. 
Hence, try your best to choose a location that is protected from both sunlight and rain. 
Lastly, you need to also think about where the nearest power outlet is. 
Ideally, you want it to be as close as possible. If you don't have any power outlet near, then you will need to make use of an extension cord. 
Extension cords come with their own set of challenges because you don't want people tripping over them and ruining your viewing experience. Furthermore, people could even get hurt because of such a thing. 
Hence, you will need to do some cable management to ensure that the extension cord's wire does not get in anyone's way. This can be done by using adhesive hooks to neatly attach them to the wall. 
You can also attach your extension cord to a nearby wall using double-sided tape. 
Mark the Location for the Mounting Bracket
For this step, you might need a little help from a friend since it's difficult to perform this step on your own. 
Ask your friend to hold up the mounting bracket at the exact location where you want to install it. 
Make sure that you use a level to ensure that it is not being held crooked. 
As your friend holds the mounting bracket, you should go ahead and mark the locations of each hole with a pencil or marker. 
Important note: Please note that a single TV wall bracket will have many different mounting holes that are used to mount TVs of many different sizes. 
When you mark the mounting holes, make sure that you mark the holes that are needed to mount a TV of your specific size.
The first marker you will make will be a pilot marker that signifies the height from the floor to the center of your TV. 
This marker needs to be approximately equal to whatever your eye level will be when you watch the TV. 
The rest of the markers will be for the mounting holes of the wall mount. 
Drill Pilot Holes into the Vinyl Siding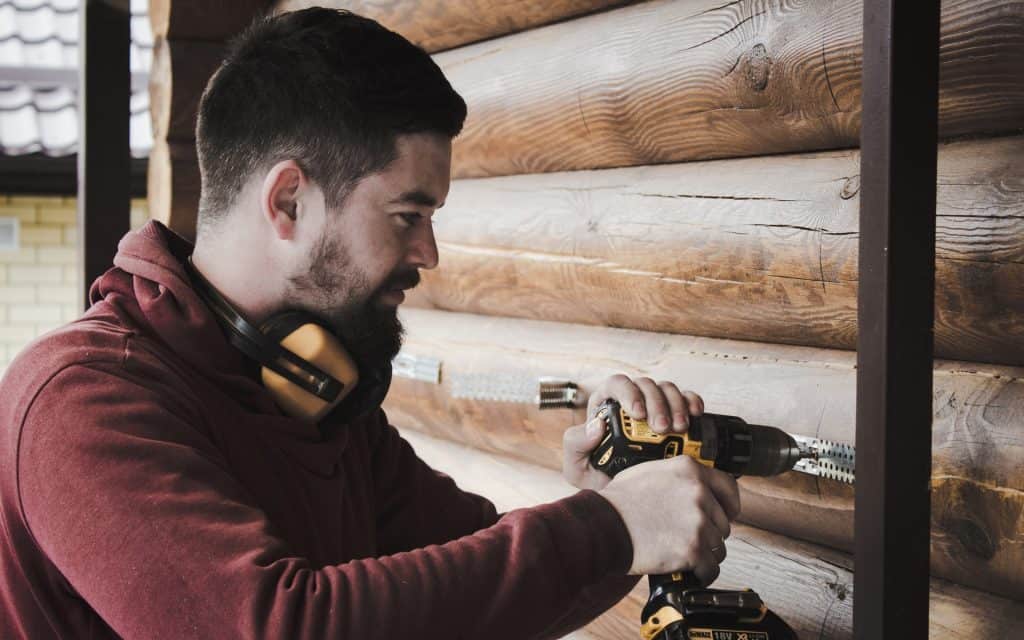 Once you have marked all the locations for the mounting holes, you can start to drill pilot holes that will be used by lag bolts style="font-weight: 400;"> or wall studs. 
When you use a drill to make holes for lag bolts or wall studs, you must do so very carefully so as not to damage any section of the vinyl siding. 
We recommend that you pull the trigger of the drill slightly at first and start applying pressure to the sliding slowly. 
Once the siding starts to give and your drill starts to dig in, you can start to press the trigger more firmly and push the drill inside with your palm.
Be careful not to put any pressure on any location where no screws will go in. It can damage the Vinyl siding and result in uneven surfaces. 
Utilize Lag Bolt(s) to Secure the Wall Mount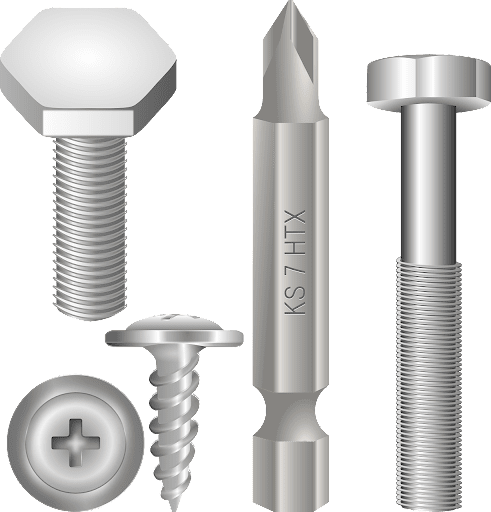 Once the pilot holes have been drilled, it's time for the lag bolts. 
Lag bolts are great because they are strong enough to hold up the weight of your TV and TV mount. They are also long enough to ensure that they can securely hang your TV with the Vinyl siding. 
Take your mounting bracket and hold it up against the wall so that all of the mounting holes align perfectly with the drilled holes that you have made. 
Insert the lag bolts into the holes that you drilled and use your drill to evenly screw them all into place. 
Important note: Make sure that you don't tighten the bolts too much because if you overtighten them, it can cause the Vinyl siding to crack or become damaged. 
Once the mounting bracket has been successfully fixed to the weatherproof outdoor TV wall of your home, you can finally install your TV. 
We highly recommend that you have a friend or family member to help you with this stage of the process as well. 
You can never be too careful with such an expensive piece of equipment. 
Depending on the model and manufacturer of your TV and TV mount, the mounting process can differ. 
Just make sure that you read all the instructions that are provided to you for your TV as well as for your wall mount. 
Follow them to a T and you should have no trouble attaching your TV to the mounting bracket that has already been installed onto the Vinyl siding. 
If You Don't Have an Outdoor TV…
If you don't have a TV that is specifically designed to be installed outdoors, we highly recommend that you get some type of cover or TV enclosure for it. 
These covers are often weatherproof and can greatly protect your TV when it's not in use. 
We recommend that you buy a cover for your TV regardless of whether or not it's an outdoor TV. No matter what, it is sure to increase your TV's lifespan. 
If you don't want to get an outdoor TV, it can be a good idea to just get a newer, regular TV for yourself indoors. After that, you can move the older TV that you already had outside. 
Having an older TV on Vinyl siding outside can be a very cost-effective exterior solution. This is because even if the older TV gets damaged, you won't feel as bad since it won't be a brand new product. 
Not all walls have the same type of process to install wall mounts. Today, we showed you how it's done for Vinyl siding. 
We hope that mounting a TV onto Vinyl siding doesn't seem like as much of a challenge for you anymore. 
If you have any further questions, please let us know in the comments below.