There are many reasons why one would want to have a TV outdoors. It's especially fun in summers when you have BBQ and pool parties. 
That being said, the process to mount a TV on outdoor siding can be a bit more complicated than mounting it indoors.
Quick summary
In this post, we will provide step-by-step instructions on how you can successfully install your TV mount onto an outdoor siding. 
We will also go over some do's and don'ts to ensure you have no trouble installing it. 
Let's get started.
Things to Consider Before Installing Your Outdoor TV Mount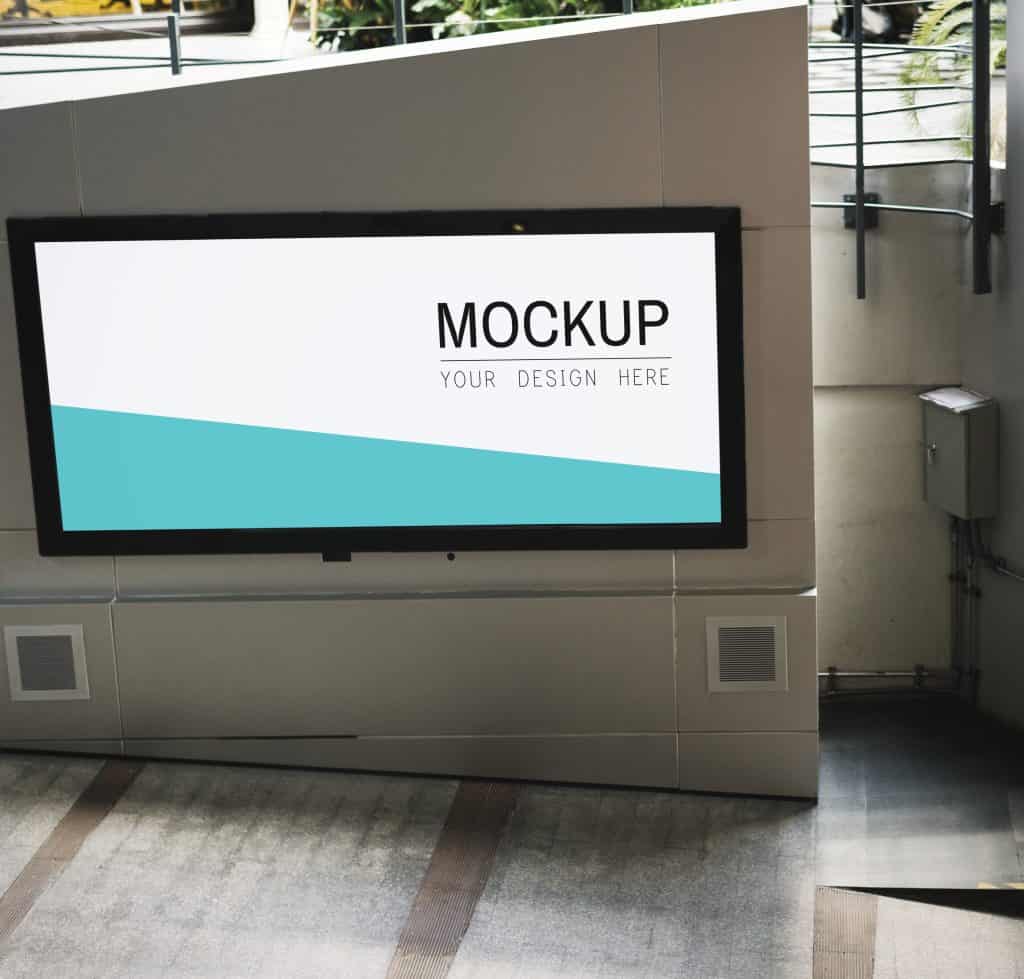 Of course, having a TV outside for parties and all-weather enjoyment sounds like a great idea. However, it's not as simple as just buying a wall mount and mounting it up. 
There are several factors you have to consider before you start the mourning process. 
First of all, you must consider where you want the TV to be placed. It has to be in a spot where it is shielded from sunlight as well as rain. You don't want rain for obvious reasons and you don't want sunlight because the glare would render the TV unwatchable. 
Secondly, you must consider where your outdoor TV will be plugged in. Do you have a power outlet nearby outside that you can use for this purpose? Or will you need to get an extension cord? 
If you have to get an extension cord, can you place it in such a way so that its wire is out of the way and won't end up tripping anybody?
These are all questions you must ask yourself. You don't want to have your extension cord in such a place where every time someone wants to move past it, you have to unplug the TV. That doesn't make for a very fun party. 
Hence, definitely take all of these factors into account when you decide where you want your TV mounted. 
How to Install a TV Mount on Siding? (Step-by-Step Guide)
In this section, we will provide you with step-by-step instructions on how to install a wall mount outside. 
Please note that depending on a number of factors such as the type of wall mount you have, the type of wall you have, etc., the steps could vary slightly. However, the general process in most cases will definitely remain the same. 
Firstly, of course, if your TV doesn't come with a mount of its own (most of them don't), you will need to get one for it. 
Without getting into too many details, let's just say that you must ensure that the mount you get is indeed intended for the TV you have. Otherwise, it won't fit and you will have to return the mount. 
Once you have the appropriate mount, you will need to gather the rest of the tools and materials needed for the process. It's a good idea to gather all of the tools and supplies you need first. 
That way, you won't have to pause the process to go look for a certain tool or object when you move on to the next step in the process.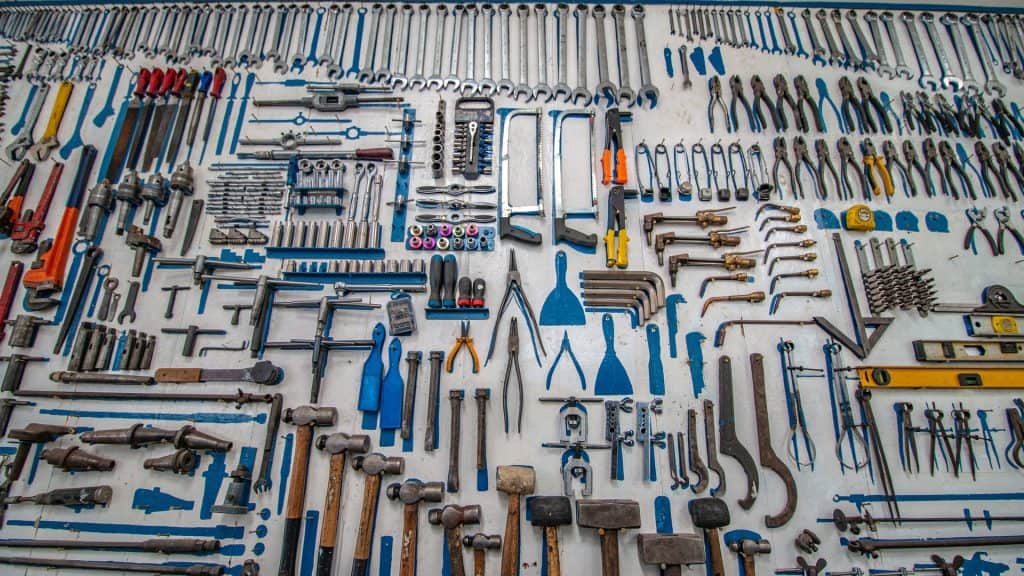 The tools and materials you will need are: 
A wrench 

A hammer 

A drill 

A pencil or marker

A level

Plastic anchors 

The TV mount 
Now that you have all of the necessary tools and materials gathered, let's get started with installation: 
Step 1: Hold the mounting bracket up to the wall and observe where the mounting holes are. Use your pencil or marker to mark the locations where the mounting holes are. 
This will give you a rough outline as to where to drill in order to correctly hold up the mounting bracket. 
Make sure that you use a level during this part as well to ensure that your TV mount doesn't get installed crooked. 
As you can probably imagine, this step may be difficult for you to do alone. Hence, it's a good idea to get a friend or family member to help. You can hold the TV wall bracket while they make the marks or vice versa.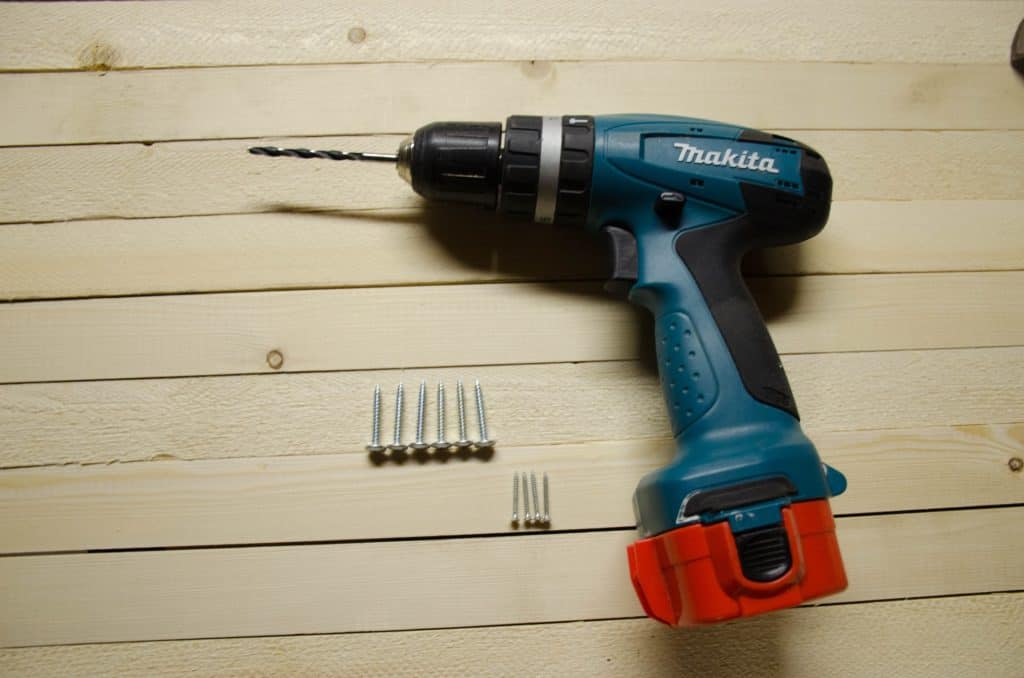 Step 2: Once you have the marked spots, use your drill to make holes for the plastic anchors at those spots. 
You need to make holes that are about ½-inch deep. Any deeper than that and the anchors will be too loose; Any shallower than that and they won't go in all the way. 
Be sure to check out the specifications of the plastic anchors you get in order to ensure what the ideal length for their drill holes is. 
Step 3: Once you have drilled the appropriate holes, it's time to attach the plastic anchors to them. 
This can be done using your hammer. Every plastic anchor you attach to the Vinyl siding will be hammered in.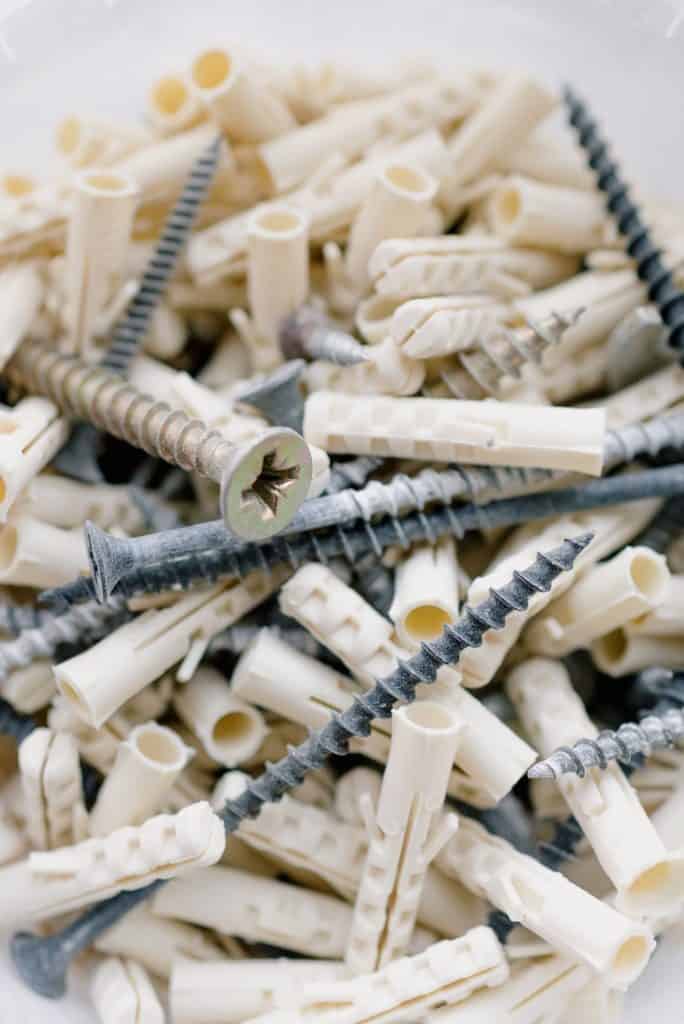 You need to be calculated with the amount of force you put in while hammering. If you hammer it too hard, you can risk making cracks in the wall.
If that happens, not only will you have damaged your wall but you will also need to drill different holes for the plastic anchors.
Step 4: For this step, take your lag bolts and secure them using your wrench. Again, you need to tighten them just enough.
Don't go overboard with the tightening as you can definitely risk breaking them.
Some of the most durable outdoor TV mounts out there have a bolt-mounting mechanism which makes them super easy to mount. Not only that but it also makes them very secure to mount as the mechanism allows them to be much resistant to the weight of your TV.
Step 5: Once the mounting bracket has been successfully attached to your outdoor Vinyl siding, the next step is to mount your TV onto it.
Make sure that you read the instructions provided by both the TV manufacturer as well as the TV mount manufacturer to ensure that you know what you're doing.
Once you attach the TV, it may seem like everything's done but you do have some other business to attend to…
Step 6: Remember that a TV is not wireless. It requires cables and wires in order to work.
Thus, you will need some cable management to ensure everything is safe and secure. You don't want people tripping over wires when they come over to have a good time and watch TV with you.
Every TV has a power cable. As we briefly stated earlier, if you have an outdoor power outlet, that's the best case. However, if you don't, then you will need the help of an extension cord.
If you want to use an extension cord, it's a good idea to use some heavy-duty double-sided tape to attach it to a nearby wall. This keeps it off the ground so that people don't accidentally kick it.
Apart from the power cable, you may have to use an HDMI cable. We recommend that you attach the HDMI cable to the TV and then use either tape or adhesive hooks to neatly attach it to the wall.
The other end of the HDMI cable should be near whatever electronic you want to connect it to.
If you have a smart TV and just want to watch content online such as Youtube, Netflix, Amazon Prime, etc., then you will not need the HDMI cable.
Tips for Installing a Wall Mount on Outdoor Vinyl Siding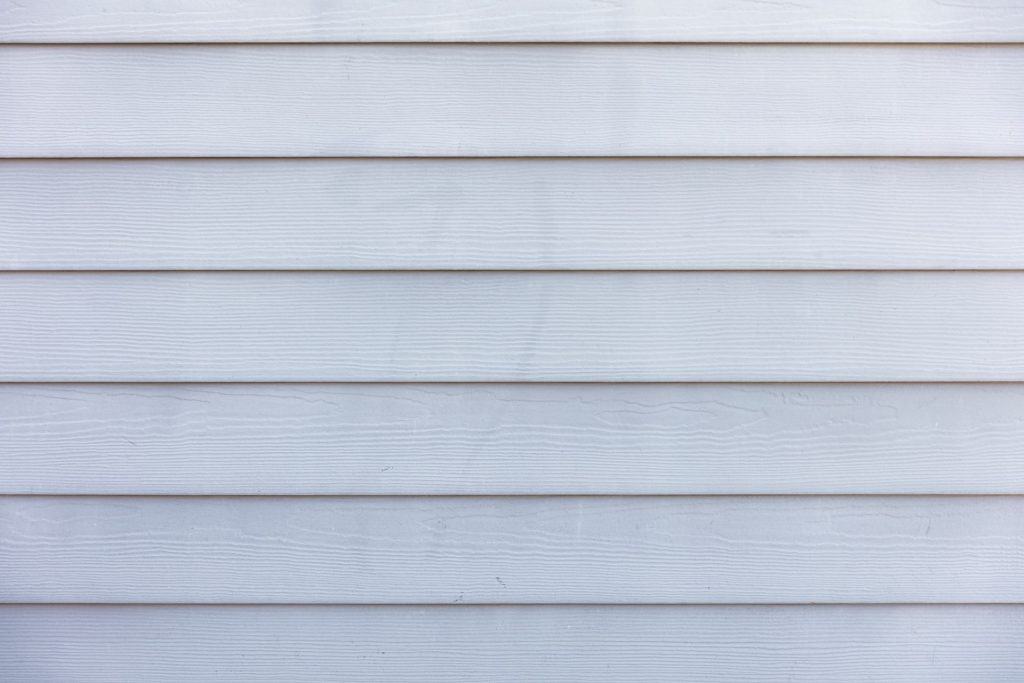 The process described above is fairly basic and we hope that you have understood the details of how you can install a mount securely outside. 
That being said, there are many other things you must also know which can make the process much easier. 
Firstly, if you mean to have a TV outdoors, it can be a good idea to invest in an outdoor TV mount that provides some level of motion. 
TV mounts that provide a wide range of motion include articulating mounts, swivel mounts and full-motion mounts. 
They cost more than regular mounts but they provide you with a wide range of motion that can be perfect for gatherings and parties. 
The viewing experience will not be limited by your viewing position as you can easily change your TV's angle and positioning so that you can see it clearly. 
Secondly, if your TV is not specifically an outdoor TV, then it's a good idea to buy an enclosure or cover for it. 
This can help protect your TV when it is not in use. Trust us, when your TV is outdoors and it's not meant to be, you will definitely need that protection. 
Quick Tip: If you want a TV outdoors but don't want to spend too much money on an outdoor TV, it can be a good idea to just get a new, regular TV. 
Then, you can put the older TV you have outside and use the newer TV you just got inside. 
That way, if the outdoor TV gets damaged, it won't be too big of a deal as you won't lose a new product that you just bought.
Lastly, if you want to use an HDMI cable, you should know that HDMI cables are not designed to be used over long distances. An HDMI cable needs to have a connection that is a maximum of 10 meters. 
If it's more than that, then you should get a CAT5/6 cable along with an HDMI-to-CAT converter.
So that's how you install an outdoor TV mounting bracket onto Vinyl siding. 
The process is fairly simple but it's different from what you would do if you were to mount it inside. We hope you're confident enough to install your TV mount outside now. 
If you have any further questions, please reach out to us in the comments section below.